Getting a new puppy is an exciting moment for the whole family.
There are many reasons why you might choose a puppy, and whether it's because you need companionship, you want more exercise, you think it will help your children be more responsible, or just because you love dogs and could never see your home without one, as long as you are prepared in advance it is going to be a wonderful thing.
Regarding this planning, what is it that you're going to need to arrange in advance and have in place before your new pup comes home for the first time?
Read on for some ideas; the more prepared you can be, the more you can enjoy your new family member's arrival.
? Organize Puppy Training
Puppy training has to be a priority, and because the waiting lists can be long, it's wise to sign up for your chosen course or class as soon as you know when your new puppy is going to be collected and start living with you.
Although it is possible for you to train your dog yourself, it will take a long time (especially if you have no experience), and it can become very frustrating.
Many people find it's better to go to a specially designed course that will give you all the knowledge you need as well as teach your puppy how to behave.
A well-trained dog is an asset to any household, and if you want to be sure that your puppy will behave wherever you go, and will always do as you tell it to, puppy training has to be at the top of your to-do list.
? Buy What You Need
In some ways, a new puppy is much like a new baby, at least to the extent that they both need a lot of equipment and various items to be ready for them when they first come home.
The good news is, a puppy needs less than a baby does, so you won't necessarily have to pay out a lot of money on top of the cost of the dog itself.
Plus, although you'll find many items are advertised as being essential, they aren't all necessary.
What you will need will depend on your home and how you intend to train your puppy, but some examples include:
A crate

Blankets

Special puppy food

Feeding and water bowls

A collar/leash (for training – it will be a few weeks before your puppy can go for its first walk)
Having all these in place means you can concentrate on welcoming the dog into your home, and not have to rush off and buy new things when you realize you need them.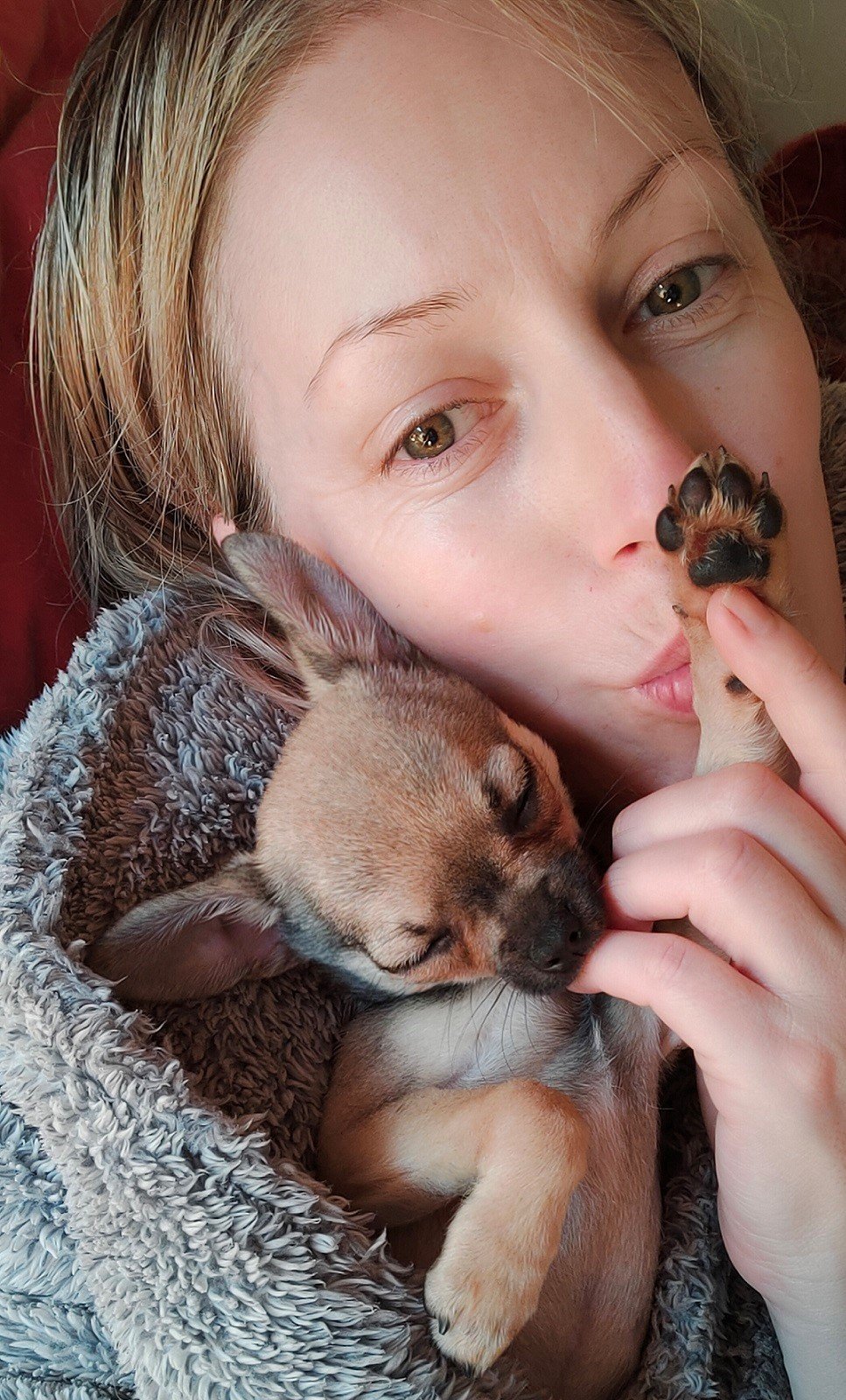 ? Sign Up With A Veterinarian
At some point, your dog is going to need to see a vet. Whether it's because they're injured or sick, or because they need booster vaccinations, or even because they need a routine check-up, signing up with a good vet before you need one is a great idea.
Look at online reviews and speak to friends and family who own dogs to see what their opinion is of their veterinarian. You'll want someone highly skilled but who also clearly cares about the animals they are treating. Have the contact numbers easily available in case you need them.