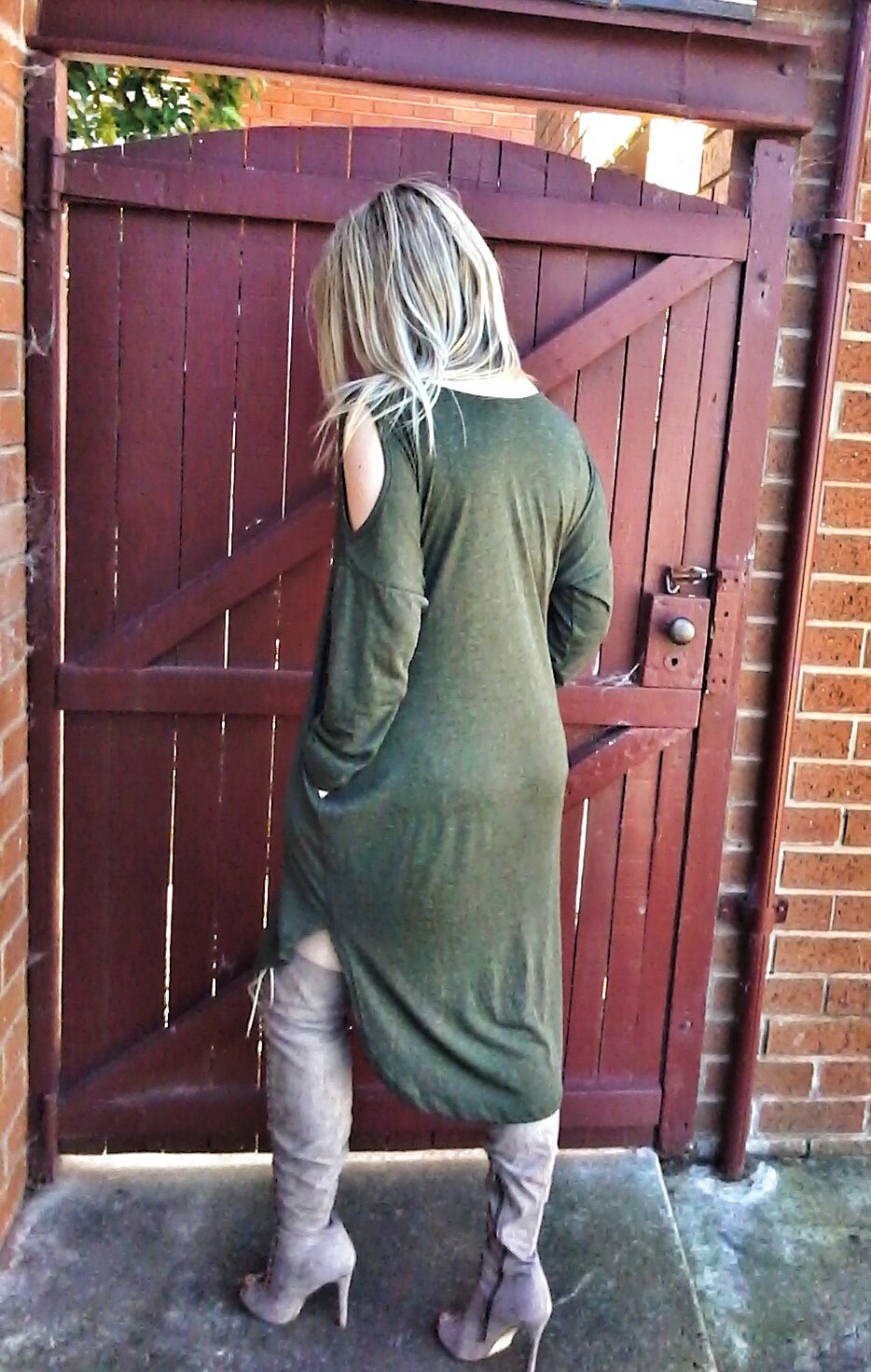 If everyone saw one of my spare bedroom's at my house, you would see a long line up of many many over the thigh boots – in all different styles, materials and designs.
This one I bought from Pretty Little Thing just before the end of last year and today I finally wore it.
Adding a belt to your top or dress can change the look completely
If you haven't already noticed or been living somewhere in the Antarctica, shoulders have been an important fashion focal point for the past couple of years and the trend is not going anywhere just yet.
Off the shoulder tops and dresses are popular for both day and evening, but what's now gaining in popularity are cold shoulder tops and dresses.
OK, so originally this asymmetric cold shoulder top is meant to be worn with either jeans or leggings but because of the length of it. However I decided it would be great to turn it into a dress, basically a t-shirt dress.
The back of it is longer and the front just slightly sits above your knees and it has two slight splits, one on each side. It's a perfect top/dress to wear in the spring and summer weather, and you can even wear it in winter by adding a bomber jacket to give it that street look vibe.
I also bought this top (dress) in rustic as well, as I'm very much into terra colours (.ie. browns, olive, rustic).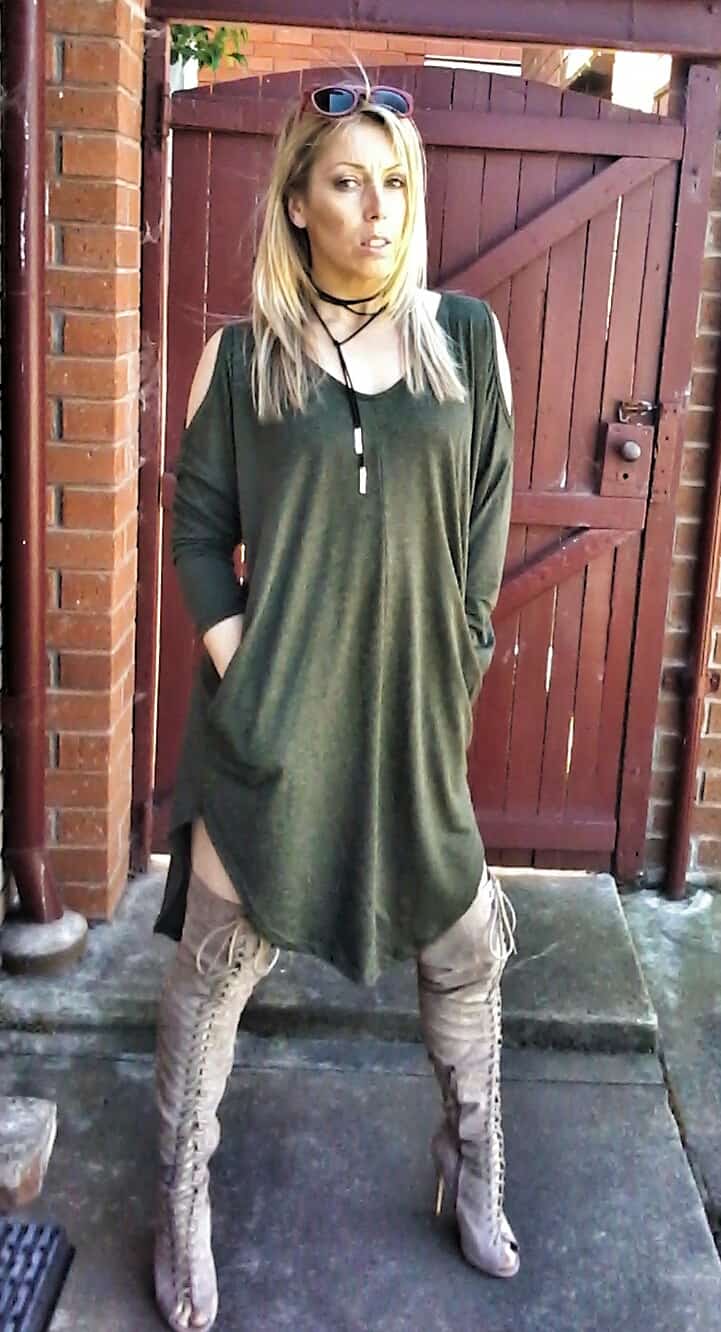 By changing up this top (dress), I added this 80's style belt which came with some boho pants I bought on my holidays in Portugal.  
An incredible belt can make any type of everyday dress look seriously fabulous! It completely switches up the look dramatically and also changes your silhouette. Regardless of the belt, if you're looking for an easy way to elevate your everyday wardrobe, this styling trick is it.
OK, I'm off to work now, I wonder if my latest on-line shopping package will finally arrive today? I have all of my on-line shopping delivered to work because:
a) I don't want to wait until I get home from work to open it, and
b) hubby doesn't need to know that I've bought MORE clothes/shoes/accessories (and if he asks, my answer is always this: "oh babe, I bought this when I was on holidays in Portugal with mum!! You know that I bought so many clothes overseas and that I haven't worn them all." [*wink wink*]
Wishing all of you a a fabulous day xoxo