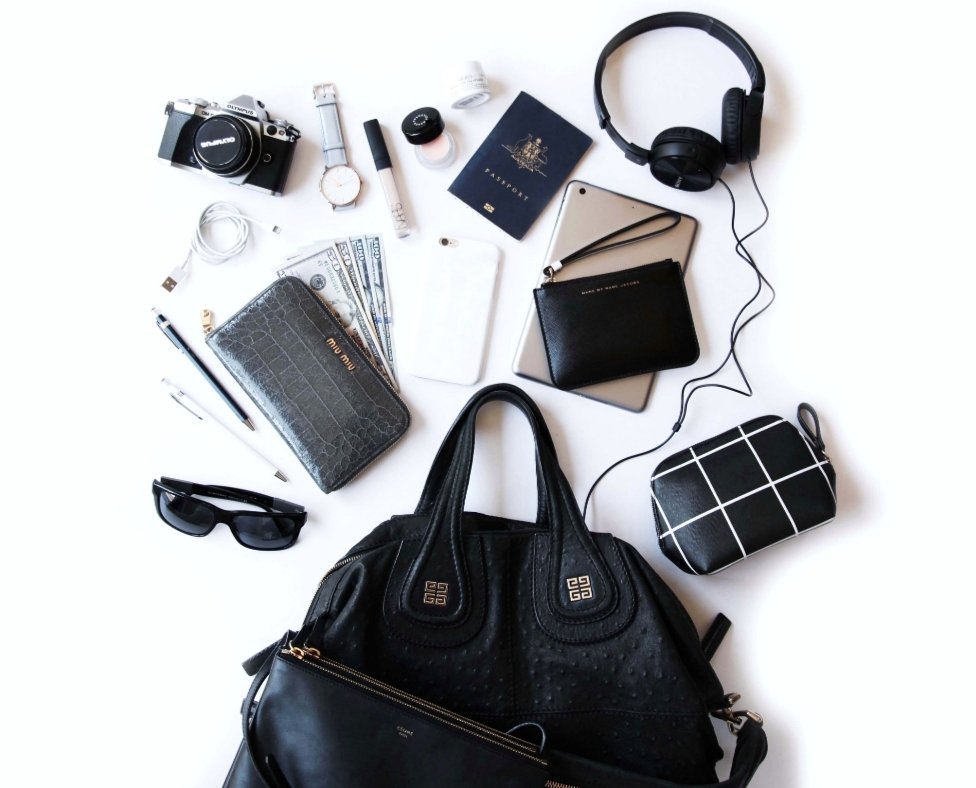 "Make-up should never be used to hide your yourself. It should be used to enhance your natural beauty."
Holidays are just around the corner and most of you will probably go out or even travel to celebrate. This means shopping for clothes, shoes and beauty products you will take with you.
However packing even the smallest thing like a makeup bag can be a challenge, because if you ask any girl to list the cosmetic essentials she'll name enough products to fill the suitcase. But don't worry, these several products will help you cover the basics and pack only holiday essentials:
Many decide to travel to sunny places during the winter, and that means that you have to think about protection and care of your skin. But first, let address that myth that low SPF will prevent you from tanning because it won't. Low SPF lotions and creams will only increase your chances to get burned and develop skin cancer.
Dermatologists advise the use of at least SPF 15 or higher if you want to be protected from the damaging effects of the sun, and re-apply it every couple of hours at least. After sunbathing, you should use a variety of moisturizing lotions and creams to keep your skin hydrated and cooled down.
In order to clean your face properly, you'll need cleansing lotion and face wash. These products can take a lot of room in the makeup bag, so girl sometimes opts for a soap bar. This is bad since some soap can dry out the skin and deprive it of necessary pH value.
You can use wet wipes specifically designed for face cleaning, make-up removal and skin hydrating. It comes in bigger and smaller backs, so you can even keep one in your purse for those emergency situations.
Even though your skin is oily, you need to moisturize. This product is not something you should occasionally use, but make it part of your daily routine.
Apply the moisturiser appropriate for your skin type every morning and evening on the cleaned skin of the face and neck.
You can use tinted moisturiser for some added tone to your complexion, or use much richer than usual if your skin is exposed to sun or cold.
The essential body care includes shower gel, and deodorant. That will cover your basic needs and all come in travel size. Even if they don't, you can buy some empty bottles at your local body product store and fill it up at home, at least when it comes to the first two.
But holidays are also the perfect time to try out that shimmer you liked to radiate your skin, as well as your favourite perfume. J
ust don't pack the hand cream along with all these products since that's something that belongs in your purse and closes to you at all times.
Hair products can also be a bit bulky just like the body essentials. You can use travel bottles for some as well, but others like hairspray and styling brush are impossible to reduce to the smaller size.
The biggest problem you may encounter is not taking enough of the products with you, but always consider you can use hairdressing services or buy needed products when you arrive at your destination.
If you're staying at the hotel, you can use their shampoo and conditioner, although it's much better to stick to the products you already treat your hair with and which work for you.
Another plus side of staying at the hotel is that they already have a hairdryer at your disposal, but if not, buy a smaller travel-sized one to take with you.
A make-up bag is called that for a reason. But packing it for holidays is a bit tricky. Besides the usual make-up you use like mascara, foundation, concealer and lip gloss, you will have to pack contouring cream, eye shadows, pencils and brushes to prepare for nights out.
Also, if you opt for some help from "Lash Blossom" eyelashes, for example, to highlight your eyes, you can even forego your mascara completely. Many brands offer smaller eye-shadow packs which are perfect for travelling. If you replace the lipstick with the gloss, you will save up space.
The best strategy to pack, smaller or bigger bag, is to be realistic about what you'll really need. Holidays are the worst time you can decide to pack less, but they're also the best opportunities to loosen up and have a good time.
With these essentials, you will both keep your skin routine in line and shine during the nights out with your friends.