Recently mum and I travelled to Cabeceiras de Basto in Portugal, a small town where my parents were born, as well as yours truly. To get to Cabeceiras, we needed to travel to Braga which is a large city near the top of inland Portugal, which you can either drive, take the bus or take the train. Well, I've never driven in Portugal in before (the drive on the opposite side of the road compared to Australia – we drive on the left hand side so the thought kind freaks me out. Haha!), I will never go on the bus ever again as I get severe bus sickness like you would not believe (so not joking!!) and so the last option is the only option for us: the train.
From Amadora (which is about twenty minutes from Lisbon), we took the train to the Gare do Oriente train station which is in Lisbon and it takes about three and a half hours to get to Braga, and you have free wifi now on the train which was brilliant for me, as I sit here working on my latest post for you guys.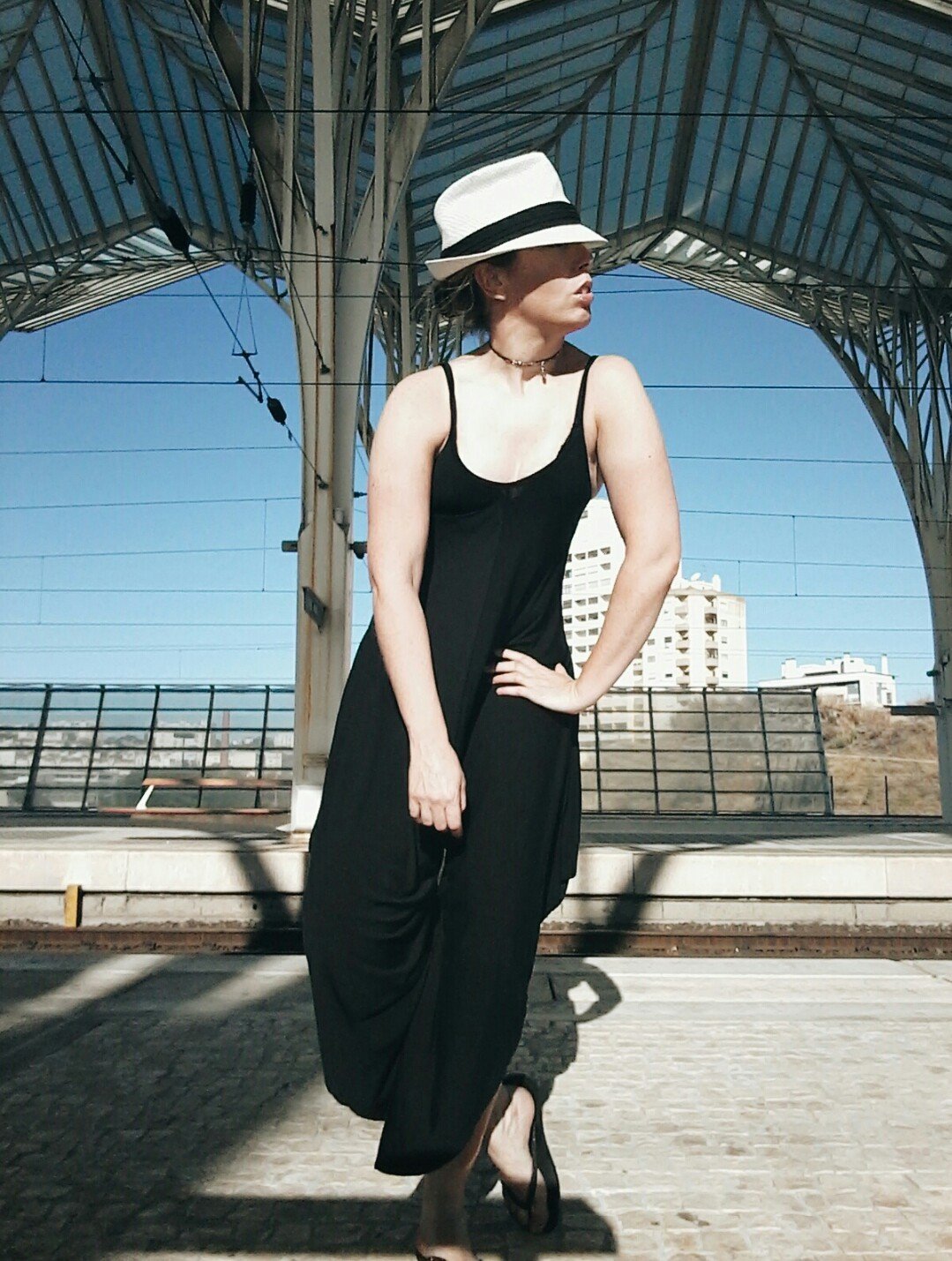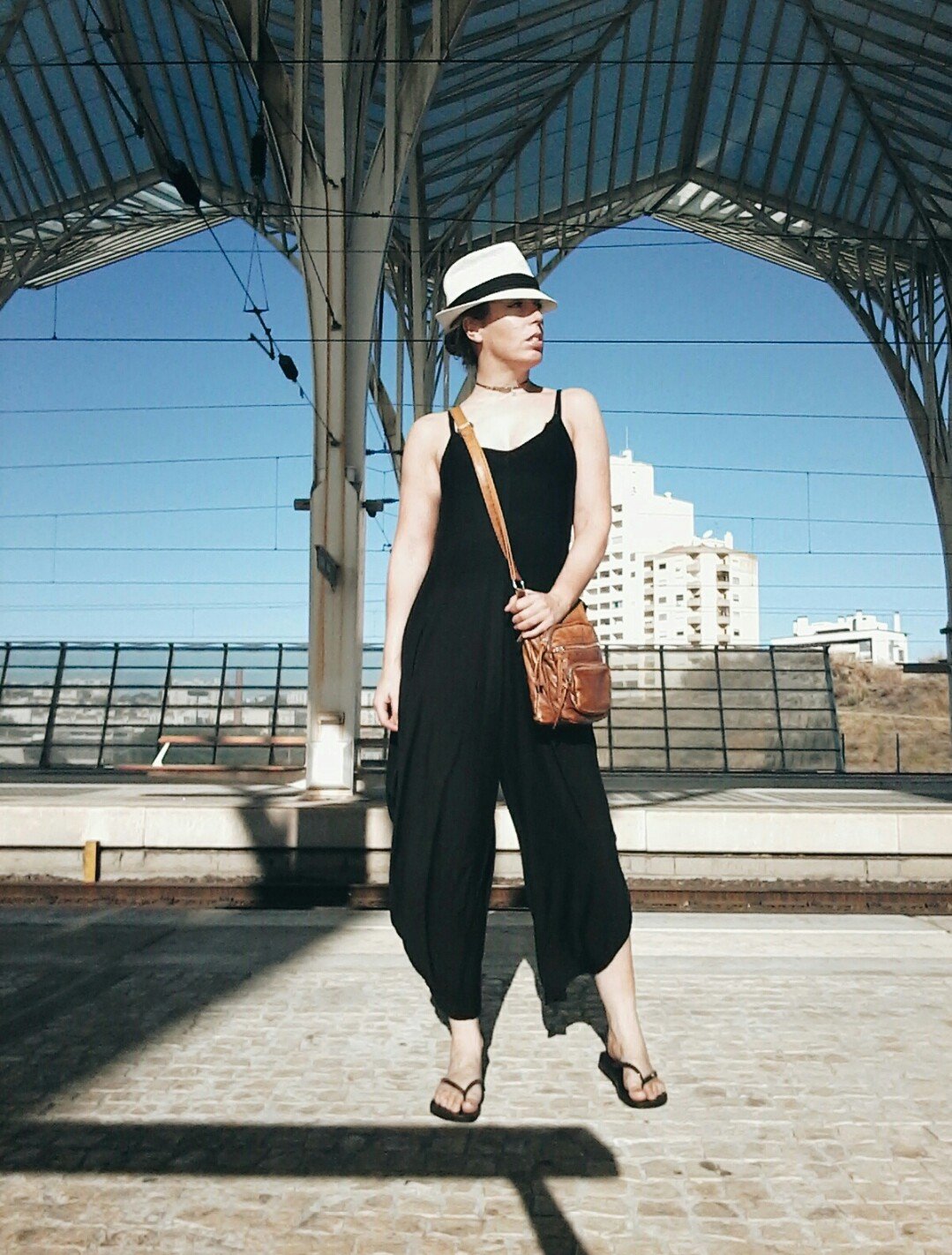 For any long travel, I prefer to dress casual but with still a hint of style but staying true to comfortability and for me, I chose once again my trusty jumpsuit, as you all know I have a deep love affair with play-suits and jumpsuits.
Jumpsuits are one of my ultimate favourite clothing staples with for a few years now and I probably own around 10 or 11 jumpsuits (and playsuits too), which range from casual to very dressed up.  With a jumpsuit it's literally just putting it on and go. For me, they are extremely stylish, have an edge to it (depending on the designers cut and style of it) and are very comfortable. Unfortunately, not every woman is able to wear a jumpsuit and you really need to be careful with jumpsuits that have 'loud patterns' as majority of them will not flatter any figure in my opinion.
I bought this jumpsuit recently at a budget clothing store here in Amadora (Portugal) called 'Loja Shangrila', which sells lots of clothes all made in China for 9 euros which converted to Australian dollars is $15.00. I just love the casual cut and style of it, giving the impression its a dress when really its a jumpsuit. I loved it so much that I went and bought it in chocolate brown!