Feeling Rock Chick in the Mix
[ctt template="8″ link="yo12U" via="no" ]"Rocking this club, Got my middle finger up – I don't really give a fuck… oh baby, I'm a rock star!" Rihanna[/ctt]
Late '60s/early '70s bohemian style is always a style that returns back every season and was one of the strongest trends at this years fashion week runways in New York, London and Paris proving that this theme is going to stay around for quite a while yet.
Leading this trend is one distinctive accessory and all the major designers created for their autumn and winter ranges and that is the fringe bag. You can find them at all major leading stores to the more affordable stores and is a must have item for any fashionista.
I have a lot of different personalities when it come's to fashion, and what I mean by that is that I have 'moments' when I am more in a european style mood or go for classic New York street style to boho chic to corporate chic to 70's glamour and to even to just basic laid back.
I have been told many times before  that my look is very European street style and I don't know if that come's from being portuguese and/or regularly visiting Portugal on vacations or it just happens naturally.
All I know is that I dress according to my emotions and my state of mind and what is influencing me, and lately I have been feeling a connection to boho chic, 70's inspired.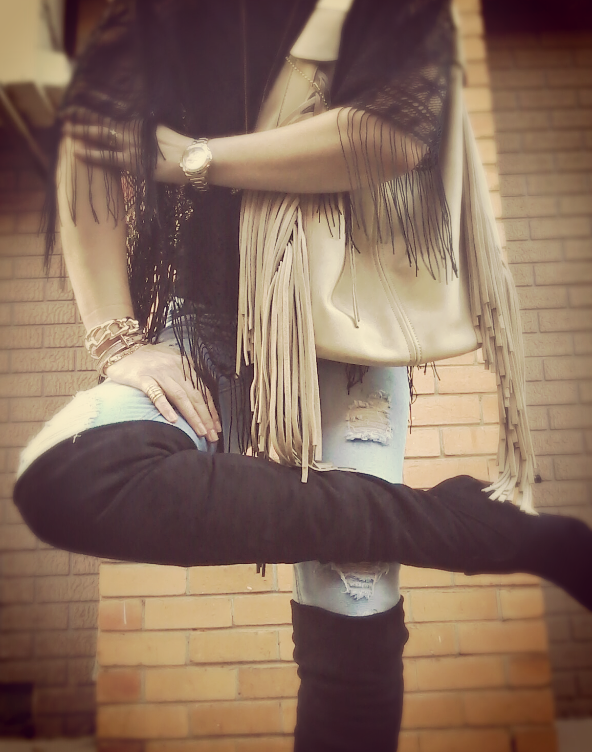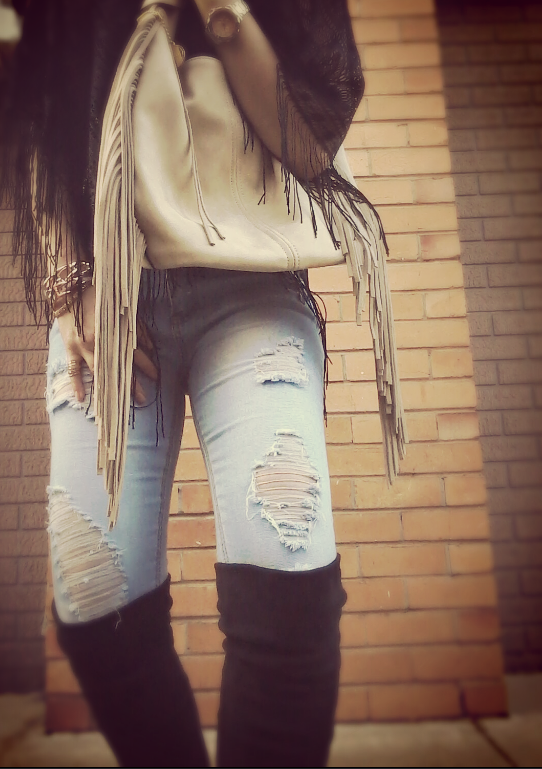 I tend to incorporate a lot of gypsy style into my boho mood, adding a little street style to the mix just to make it a bit more current and unique. When I was younger, I used to make sure I dressed like everyone else just so I wasn't the 'odd one out' and wanted to be a part of the 'in crowd'.
However as soon as I got into my early 20's, I started to see that my taste and personality was evolving and it was a little different to everyone else. It was, and is still now, eclectic but I believe fashion should be an extension of your personality, creativity and self expression. And right at this moment I am feeling a little boho chic with a rock star edge to it – so peace out & rock on! 😉
   photography by Mateus Barroso / location: Geelong, Victoria - AUSTRALIA
* Items provided to me for my editorial consideration are in accordance with my disclaimer policy