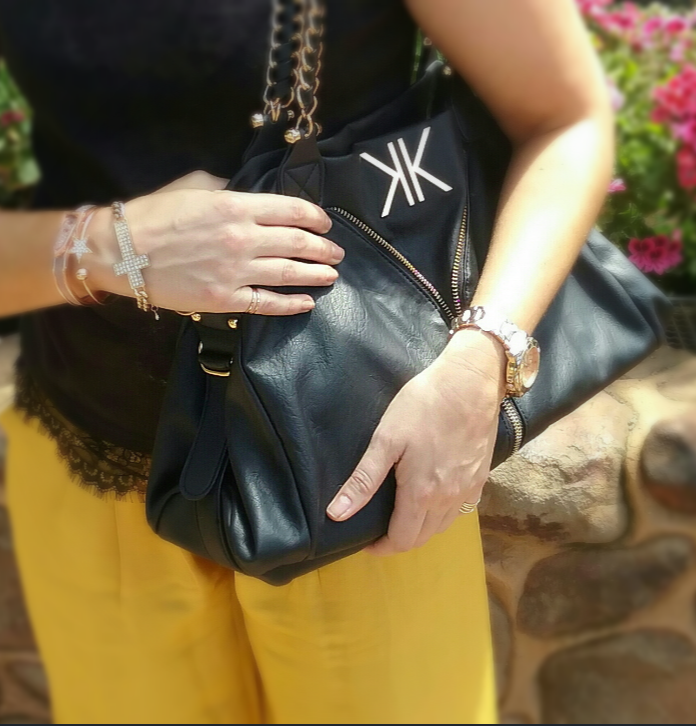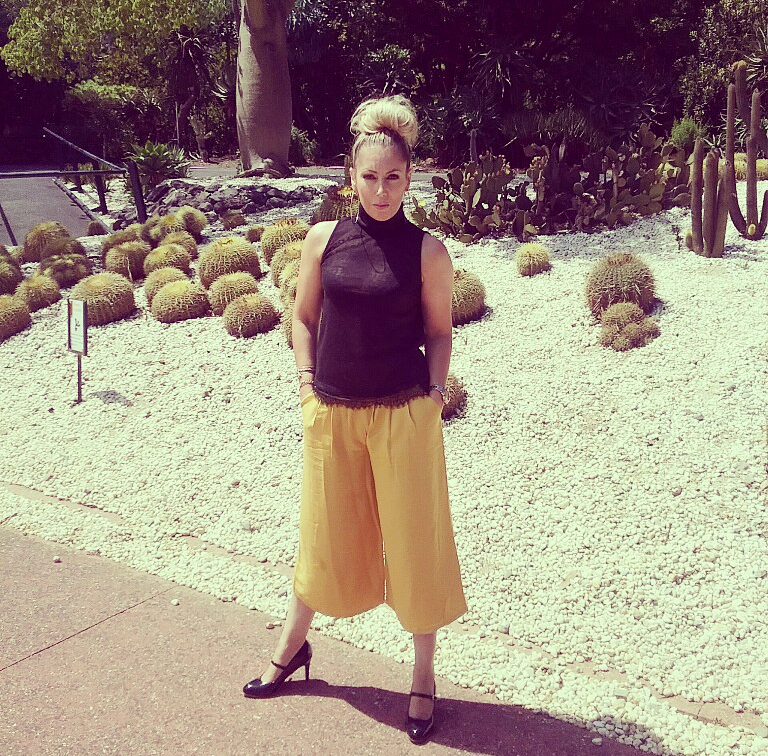 What are culotte pants?
Well, they are calf length, wide legged, and high waisted pants. And to be honest, it is a style that few do find it hard to wear and they aren't to everyone's taste but I do quite like the culottes and find that they are super comfy, simple & quite stylish. They have a slight, out there, edge to them. The word 'culottes' is French & it basically means knickerbockers (remember that word from way WAY back when?!!). These pants, back in the good old golden days were actually worn by men (!). Culottes came back into fashion in 2015 and are still on-trend for this year.
The culottes can be worn with any type of shoe but the rest of your outfit will need to be a bit more modest as the pants literally speak for themselves, commanding attention, so they are a focus point – so you don't want to over do it with a mega flashy top and accessories. Key word is 'minimise'.
Instead of showing the usual white, black or navy coloured culottes, I decided to step out in 'what is the colour trend of the moment', be brave and go with yellow.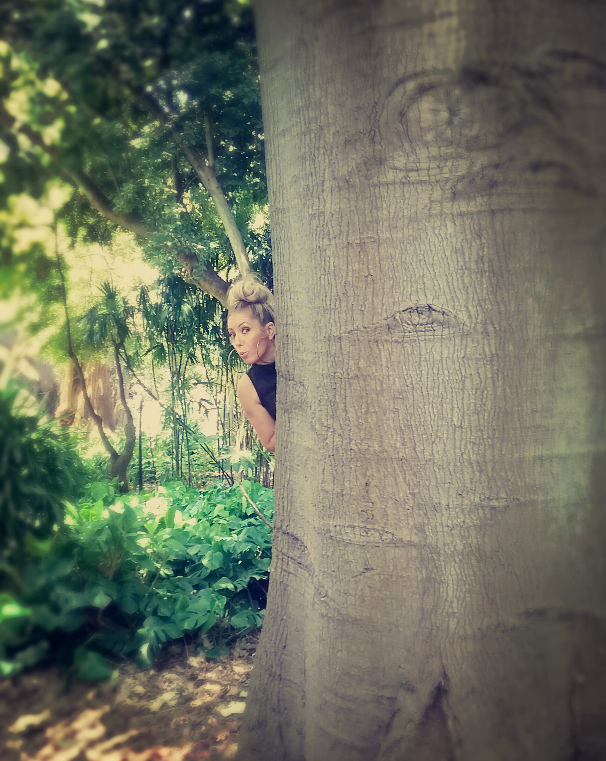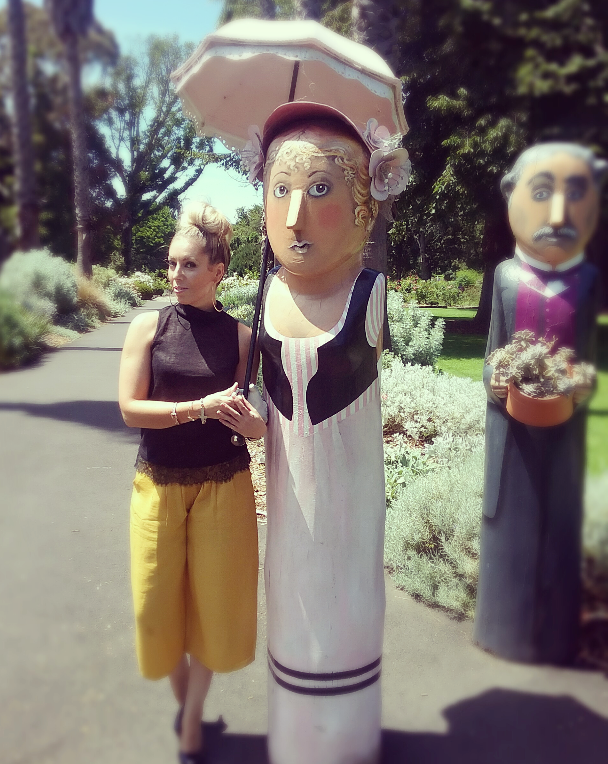 Culotte pants bought at Valley Girl – $39.95
Sleeveless black top bought at Valley Girl– $9.95
Black Mary Jane shoes by Corelli – $29.95
Black patent high heel shoes bought at Target Australia – $29.95
Gold large hoop earrings bought at Colette by Colette Hayman – $9.95
Rose Gold quartz watch bought at Bijou Brigette in Portugal – 29 euros (conversion rate to AUS: $47.25)
Three rose gold bracelets all bought at Colette by Colette Hayman – $9.95 each
Gold plated rings bought at Colette by Colette Hayman – $3.95 (on-sale)
Handbag from the Kardashian Kollection line bought at Strandbags – $99.95