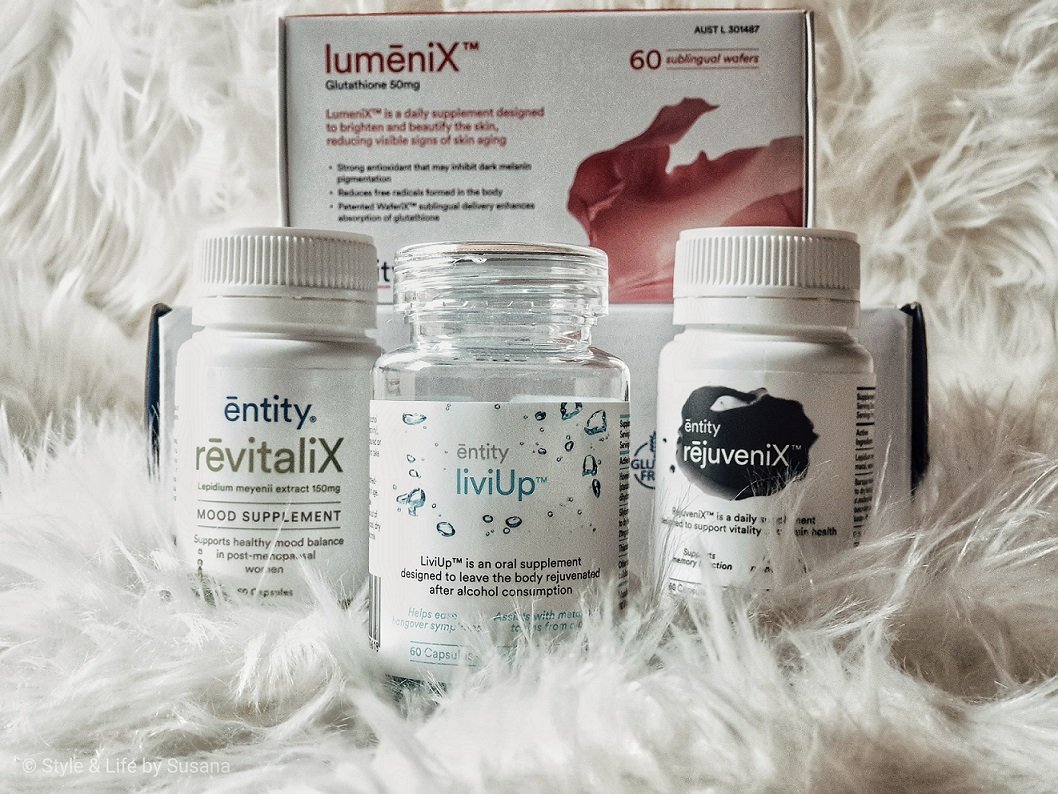 "Vitamin supplements should not be used as a substitute for a balanced diet and if you do take them, make sure you do not exceed your daily requirement.

Choosing a good health supplement should be an informed and wise decision," Holly Vogt
Since the moment I had started on my IVF journey seven years ago, looking for ways to improve my fertility in anyway possible, and just overall health I began a journey into a new and improved lifestyle that in the end would become more than just a means to an improvement in fertility: it authentically transformed my life, mentally and physically.
Being born and raised in a Portuguese household family, I was raised on organic fruit & vegetables from my parent's garden but also on processed foods such as prosciutto and salami (which is my number one biggest weakness), and French cheese.
I have never really been crazy for sweets as such. Now don't get me wrong I do like the odd chocolate (although I am quite picky and will only eat Milky Bar, white chocolate) and I do enjoy jelly confectionary, such as Snakes but it has to be only from The Natural Confectionary Company [which has no artificial colouring or ingredients, and isn't as high in sugar].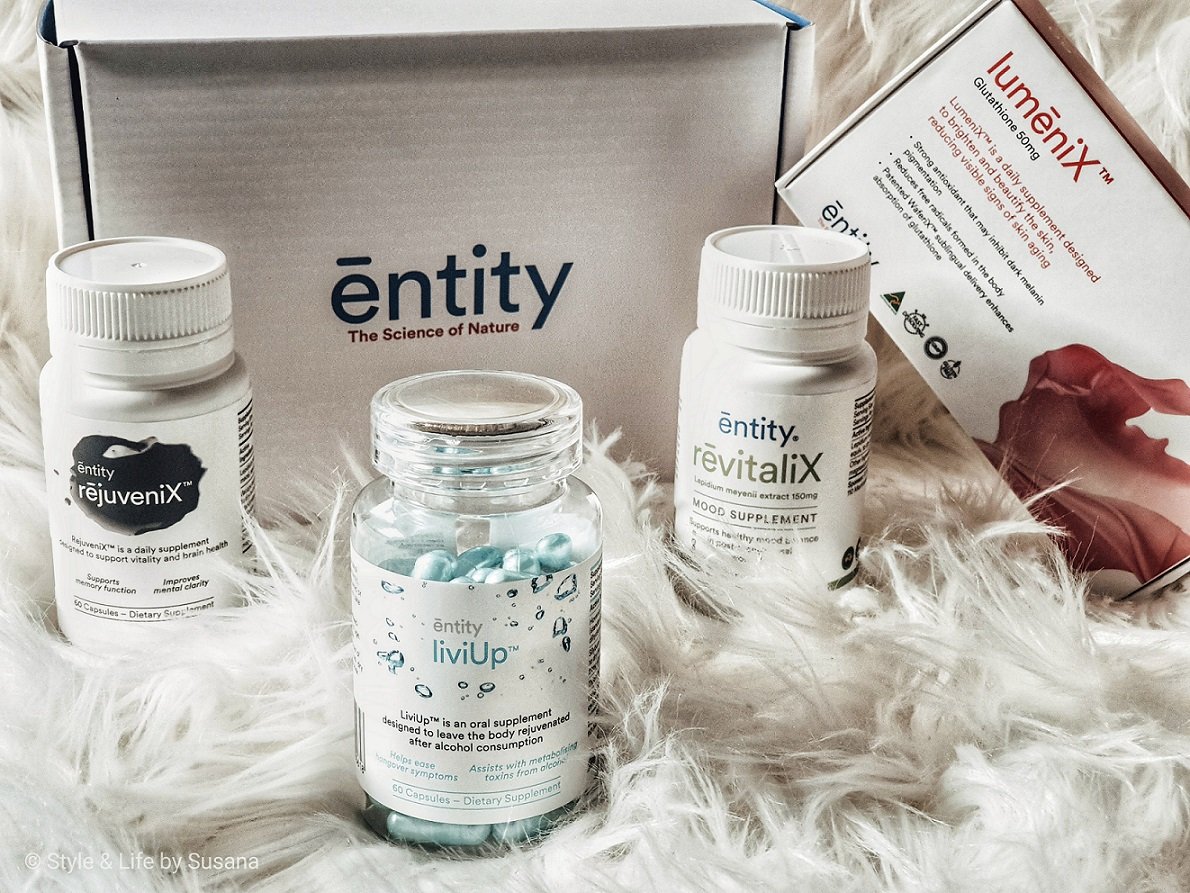 I believe certain foods, that I have consumed over the years could have been a contributing factor to my infertility (obviously there were other factors involved too) but what as the saying goes:  we are what we eat. Any health risks, illnesses that we could develop over time can from what we consumed and eaten over time.
Hence why I have (slowly) changed that way I eat, consuming more superfoods, eating more vegetables and incorporating the right beneficial supplements. Even though if most of us do the right thing and only consume whole, organic, fresh, unprocessed foods, it's still not enough supply of the vitamins, nutrients and antioxidants from foods.
With the depleting soils, industrial farming, hybridization techniques and toxic polluting environment, all of the vegetables and animals we eat have so much fewer nutrients. Doctors are now admitting that we need to incorporate nutrient supplements to enhance our health and well-being.
I was recently contacted by Entity Health to provide a review on their gift box with selected products to trial out and see what I thought.
Generally, a supplement will take 2 to 4 weeks to begin having noticeable effects within our bodies; such as improved energy, more brain function and the obvious one: just 'feeling better'.
Entity Health products are more than just supplements. Its nutraceuticals treat specific needs – such as hangover symptoms, end-of-day tiredness, stress and anxiety, and skin spots, and many more products – at a cellular level.
They contain natural ingredients such as the maca plant, which alleviates anxiety and improves mood; hovenia dulcis and milk thistle, which work together to reduce hangover symptoms; bacopa that improves brains function and memory retention; and glutathione that lightens and brightens skin.
So, for myself to be able to give an honest, and proper review on the products in this post – I will introduce each four products detailing information about what each one does, and then return back in 3 weeks-time to give an update, providing my thoughts and outcome on each product, and if I noticed it having improved my well-being etc.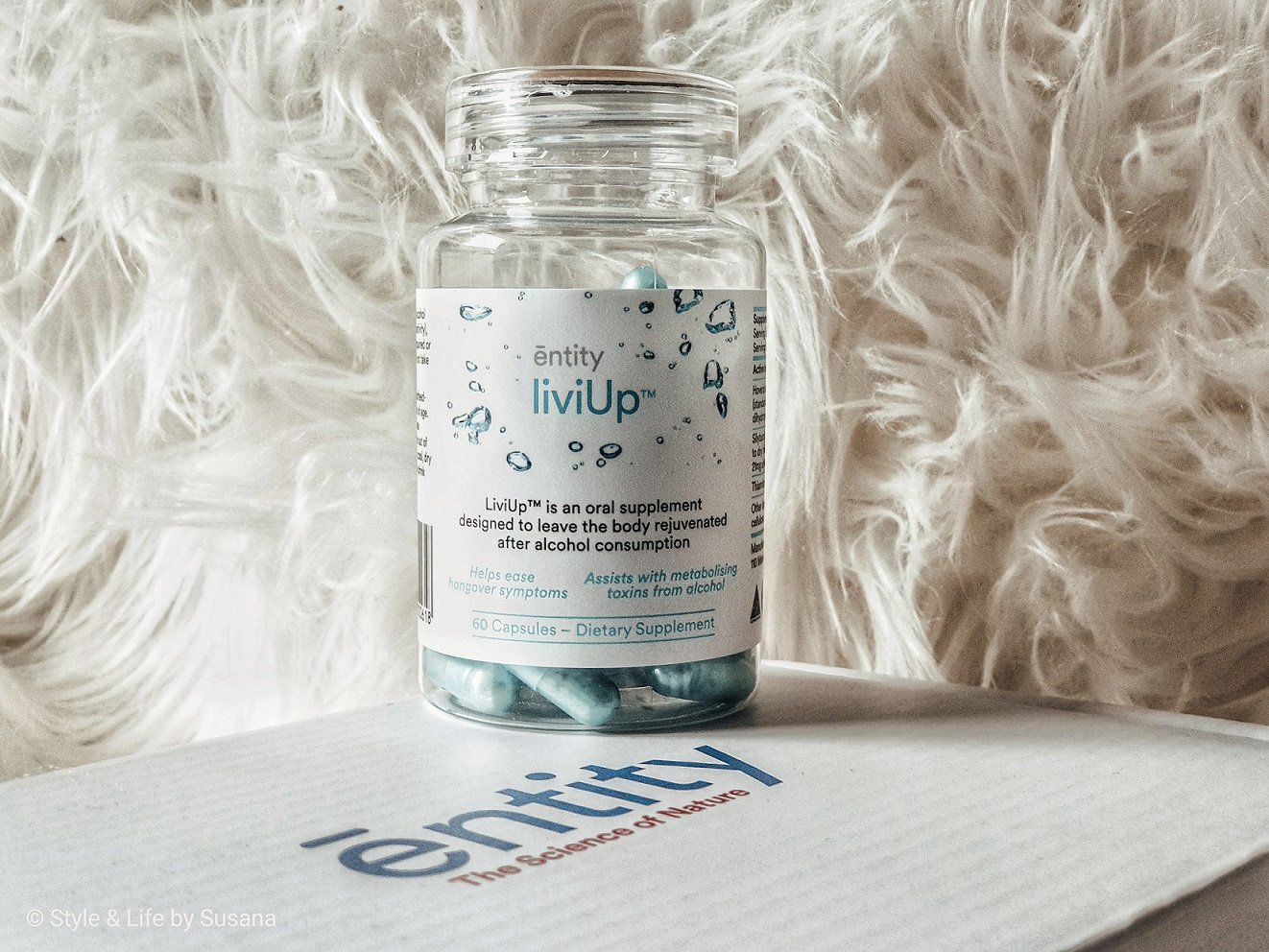 ⚕️LiviUp™ – Anti-hangover Supplement
LiviUp™ is a detox supplement that will come to your rescue after a crazy night out on the town, leaving your body rejuvenated and ready to thrive.
Alcohol consumption has profound effects on the brain, and is absorbed into the bloodstream which then travels to the brain and increases the amount of an inhibitory neurotransmitter, GABA.
Alcohol is mainly metabolized in the liver into acetaldehyde by an enzyme called alcohol dehydrogenase (ADH), which is a highly toxic substance that damages the liver (alcoholic liver disease). High levels of acetaldehyde is hypothesized to cause hangover symptoms such as facial flushing, headache and nausea. Acetate is then finally broken down to water and carbon dioxide in the tissues. Dihydromyricetin enhances the activity of the enzymes ADH and ALDH to reduce the intensity of facial flushing, headaches, nausea & other  crappy symptoms.
Thiamine, also known as vitamin B1, is an essential nutrient required by all tissues especially in the brain for the functioning of biochemical reactions9. It's not made in the body, so it really can only be obtained from diet or supplements.
Serving Size: 1-2 capsules
Servings Per Container: Up to 60
Amount Per Capsule:
Active ingredients

Amount per capsule

Hovenia dulcis extract




(as dihydromyricetin)

250mg

Milk thistle extract




(as Silybum marianum)

50mg

Thiamine hydrochloride

20mg

Other Ingredients: vegetarian capsule, microcrystalline cellulose, magnesium stearate, silica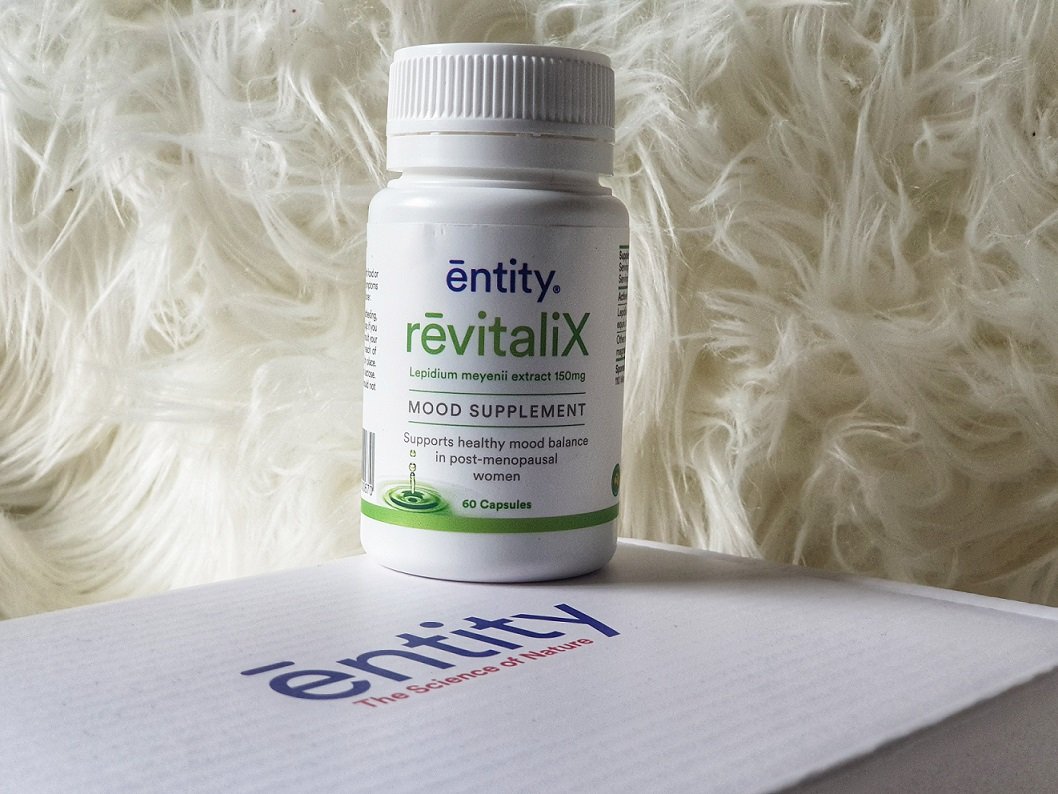 ⚕️RevitaliX™ – Relieves Anxiety, Improves Mood
RevitaliX™ is a unique blend of red and black maca to reduce the effects of stress and anxiety.
While short term stress boosts our cognitive functions and strengthens our mental strength in coping with future stress, the exposure to chronic stress may be harmful. It takes a negative toll on our behaviour, physical health as well as our emotions. The body releases high amounts of cortisol (aka the stress hormones), while supressing the production of dopamine and serotonin (aka the feel good hormones) in its reaction to stress.
There have been numerous studies have revealed that red maca may be connected with the modulation of both dopamine and serotonin, to reduce symptoms of anxiety and depression – improving one's overall mental well-being.
Also, it has been found that maca can have significantly reduced corticosterone levels (aka another type of stress hormone), in alleviating stress as well as the symptoms of sad/down moods.
Serving Size: 1-2 capsules
Servings Per Container: Up to 60
Amount Per Capsule:
ACTIVE INGREDIENTS

AMOUNT PER CAPSULE

Maca red extract 10:1




(as Lepidium meyenii)

120mg

Maca black extract 10:1




(as Lepidium meyenii)

30mg

Other Ingredients: gelatin capsule, lactose, magnesium stearate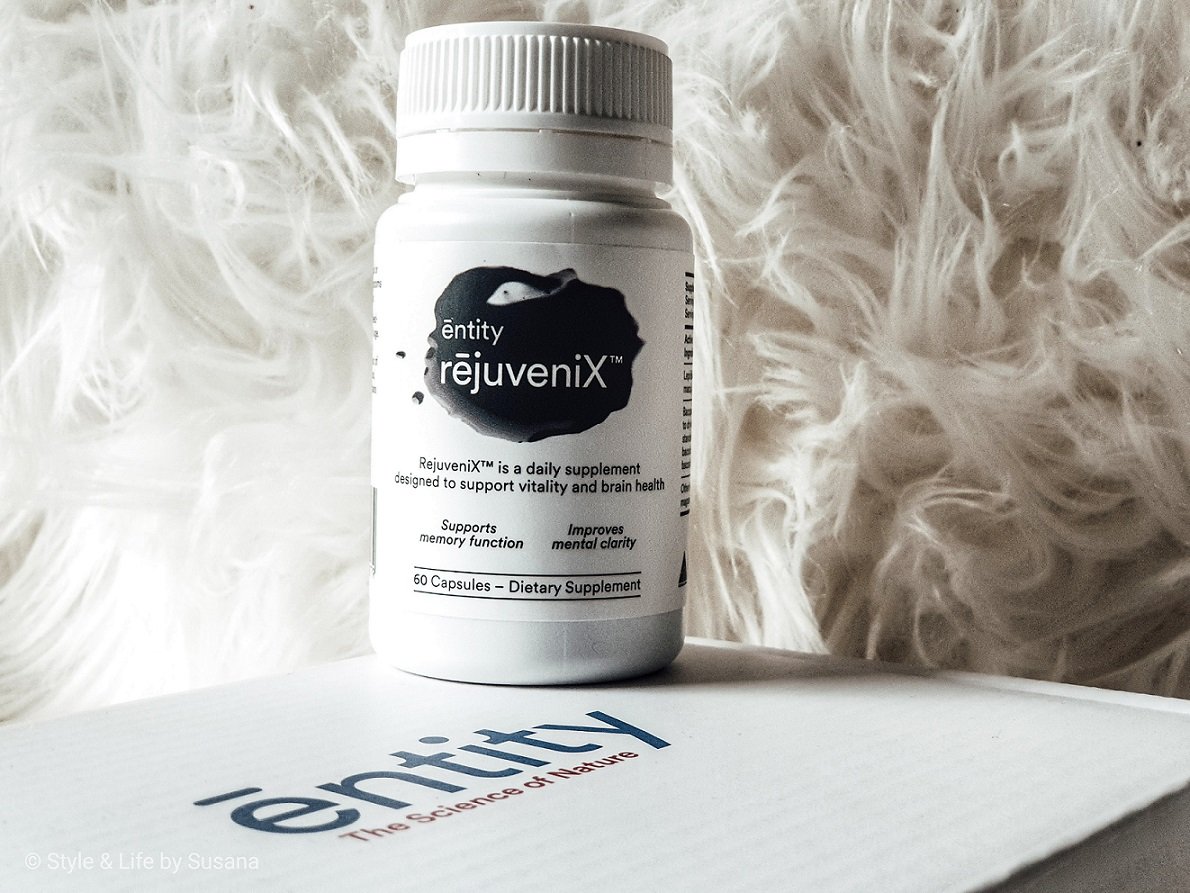 ⚕️RejuveniX™ – Boosts Memory, Learning & Concentration
RejuveniX™ is a brain boosting daily supplement designed to support overall vitality, memory and learning ability.
Black maca, is known scientifically as Lepidium meyenii, grows high up in the mountains of Peruvian Central Andes. It is traditionally used by the natives to improve children's performance in school. Bacopa monnieri is an ancient herbal remedy found in warm wetlands native to India. It is traditionally used by ancient Vedic scholars to memorize lengthy sacred scriptures and hymns.
Black maca and bacopa are best known as memory enhancers and they support memory consolidation and improve long term memory retention. Scientific research has shown evidences of significant memory improvement in both black maca and bacopa.
Black maca has also the benefit of boosting overall energy, vitality and is known as a natural energizer.
Serving Size: 2 capsules
Servings Per Container: 30
Amount Per Capsule:
Active ingredients

Amount per capsule

Maca black extract 10:1




(as Lepidium meyenii)

150mg

Bacopa monnieri extract




(as BacoMind® bacosides)

150mg

Other Ingredients: gelatin capsule, magnesium stearate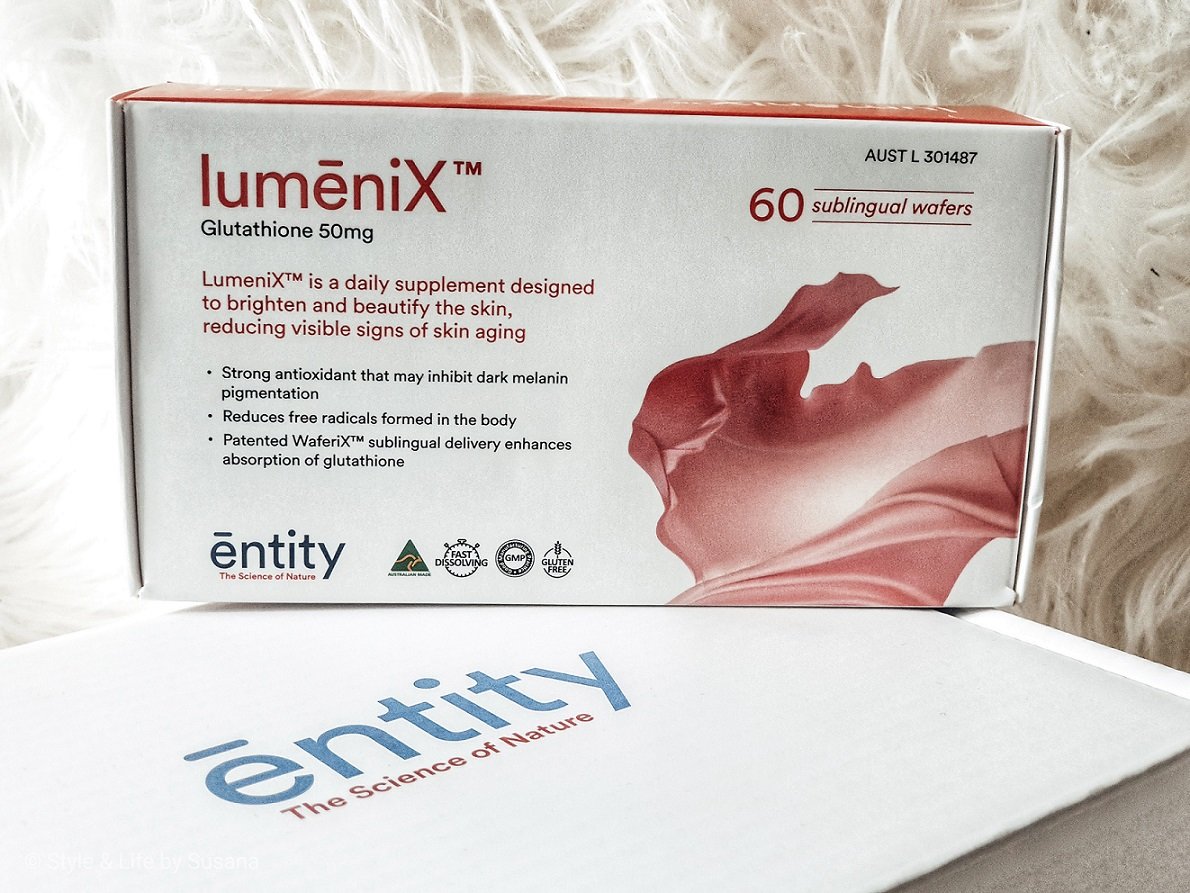 ⚕️LumeniX™ – Brightens Skin, Promotes Health, Reduces Inflammatory Skin Conditions
LumeniX™ is a skin whitening formula designed to lighten and beautify the skin. Glutathione, which is the key ingredient, reduces skin hyperpigmentation and gives a fairer complexion. It also has the benefit of being an important antioxidant that protects the liver. LumeniX™ is formulated with patented WaferiX™ sublingual technology for an enhanced bioavailability of glutathione.
The pigment melanin is the main determinant of our skin color, and there are two types of melanin; light and dark melanin. The more dark melanin you have, the darker your skin allegedly will be. It's also the culprit for the appearance of tanned uneven skin, hyperpigmentation such as sun spots, age spots and freckles. As we age, there is an overproduction of dark melanin which clouds the skin with dark pigmentations.
LumeniX's key ingredient glutathione provides a skin whitening effect by reducing the amount of dark melanin produced in our body, and with dark melanin reduced, the skin all over the body will appear lighter and the hyperpigmentation is less visible.
The patented WaferiX™ delivery technology, LumeniX™ sublingual wafer allows glutathione to be absorbed into the blood for its use through the mucosal membrane under the tongue. This wafer formulation improves the bioavailability of glutathione in multifolds as compared to oral disintegrating tablet formulation.
Serving Size: 2 wafers
Servings Per Carton: 30
Amount Per Wafer:
ACTIVE INGREDIENTS

AMOUNT PER WAFER

Glutathione

50mg

Vitamin E acetate

1mg

Other Ingredients: mannitol, lactose, amylogum, glycine, microcrystalline cellulose, polyethylene glycol, mint flavour, carboxymethylcellulose sodium, FD&C Yellow #6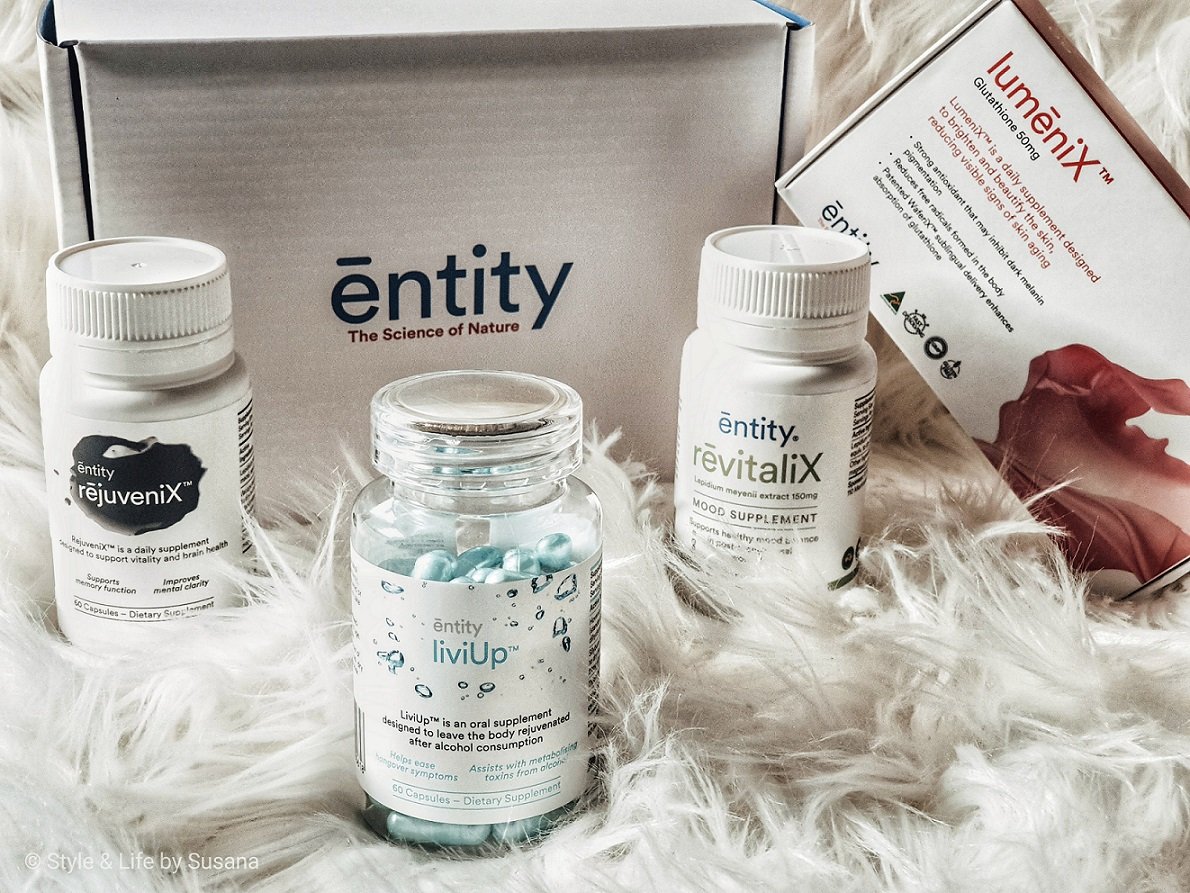 The great thing about us humans, is that we all have choices. We can choose to try out one supplement, or maybe some of them later on down the track, and/or all of them.
Life is all about choices. Making the choice to live a life in an authentic, simpler and healthier way is something that are all able to do.
Now make sure to come back in three weeks time, to read my review on the performance of the supplements and what I really thought of them.
[shopr collection="entity-the-science-of-nature-health-supplements"]
Do you take any supplement? What supplements do you take? If you regularly take a supplement with a multivitamin and other nutrients, what differences have you noticed in your health? Let me know in the comments below xoxo
The items featured in this post were provided to me for my editorial consideration in accordance with my disclosure policy.