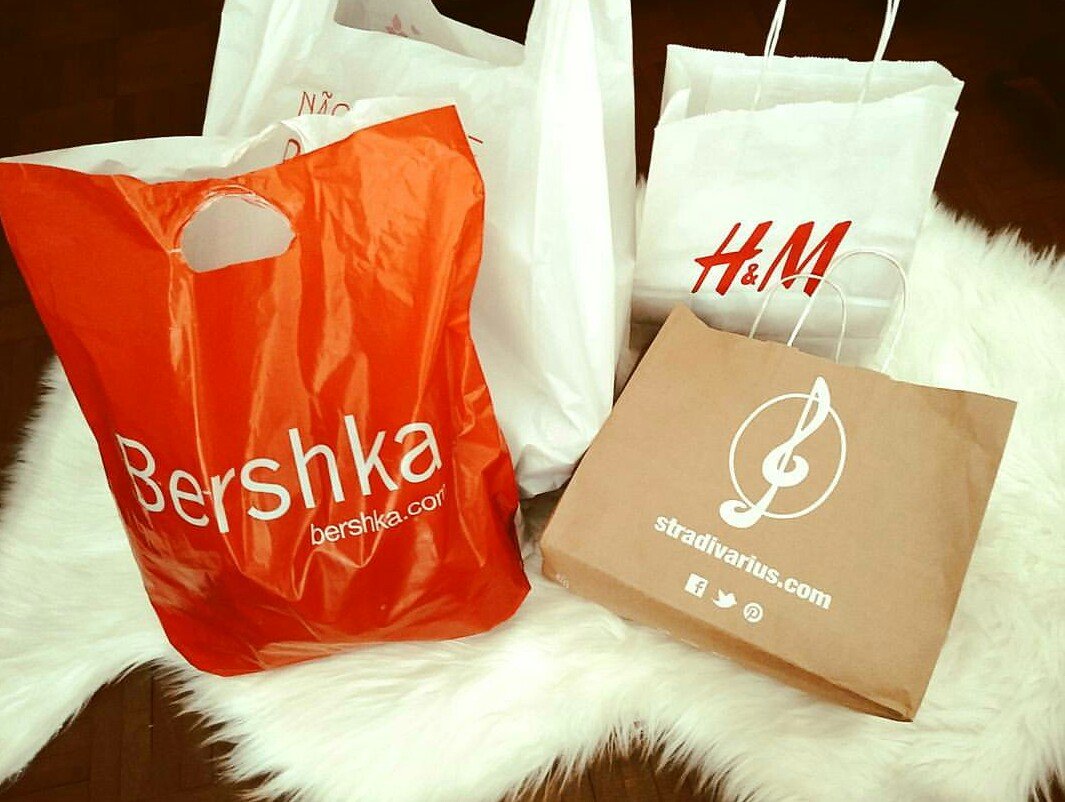 Lisbon was voted earlier this year as the best European city to visit worldwide. OK, I may be biased as I'm Portuguese and majority of my family lives in Lisbon, however when you arrive into Lisbon you are greeted by the warmth of the people, the old and new worlds colliding within each other and creating such magical beauty.  The sun is constantly shinning ,highlighting the city's unique architecture and beauty.
In this weeks post, I've rounded up my favourite stores I am forever shopping at whenever I'm in Portugal and even though a few of them exist here in Australia finally now, because I first discovered them many years in Portugal, its still my preferred place to shop at.
And what I am about to reveal is the God honest truth – because I have a holiday home in Amadora (city thats 10 minutes away by train to Lisbon), when I travel back to my homeland, I always take and leave there clothes I no longer want to wear here in Australia. So whenever I am there, I'm wearing clothes from Australia and when I'm my way back home to Australia, well… let's just say that suitcase is the biggest you can buy from a store and it is completely and utterly packed out to the max!!
So here are a few of my favourite stores: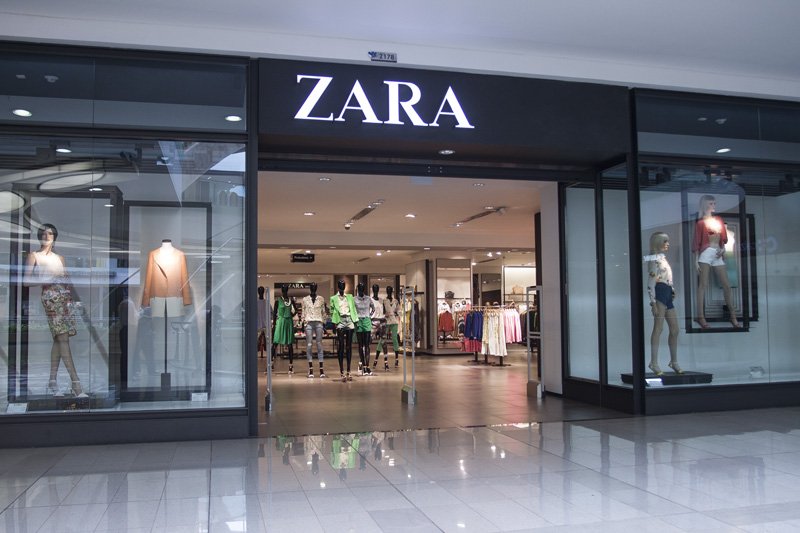 I fell in love with Zara many many years ago and every time I flew back to Portugal for holidays and I would just stock up Zara clothes as Australia for a long while didn't have a Zara store until it finally opened up in Sydney in 2011. Now, I shop at both Zara in Australia and Portugal, combining both of their different seasons. #winning
Few clothing brands keep up with the latest fashion, are of high quality and more importantly, yet affordable. It's probably all of these qualities that have made Zara, the Spanish clothing brand become the go-to fashion brand for all all over the world, and still dominate many years later.
The secret to Zara's success is largely due because of the way it keeps up with street fashion with the changing times. The brand takes a look at how fashion is changing every day and makes new designs and puts them into stores in a week or two. Most other fashion brands tend to take a whole six months to get their new designs onto the market.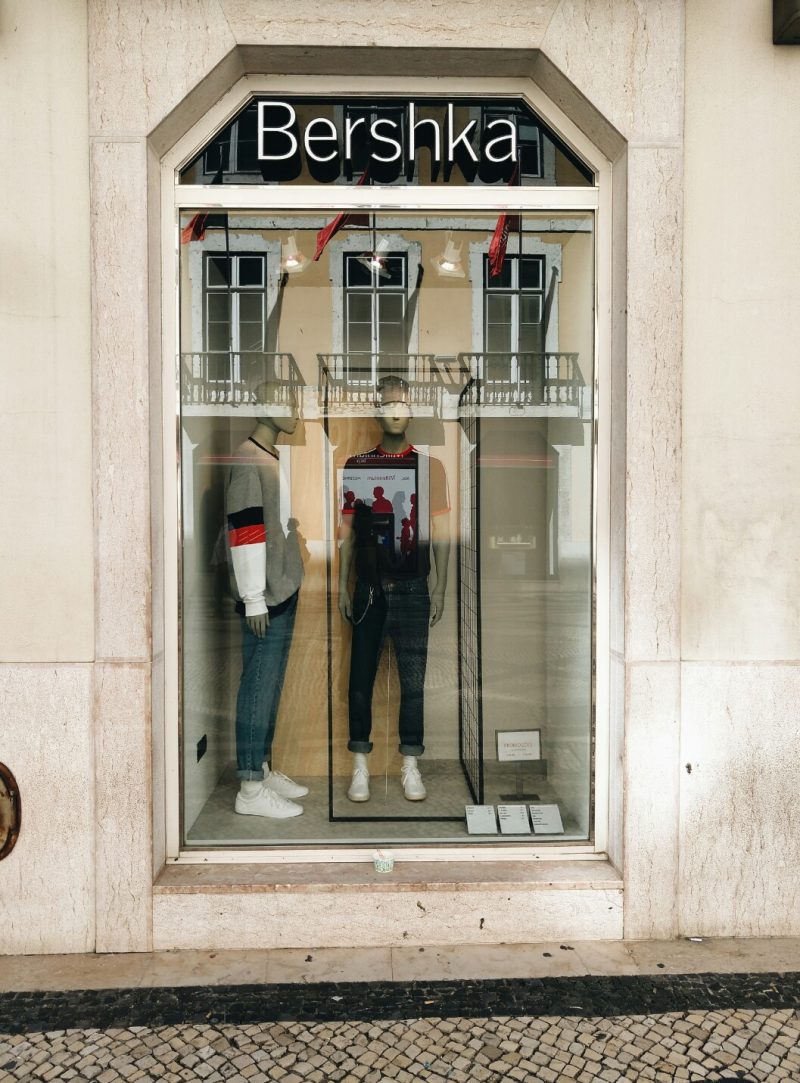 Bershka was first launched in 1998 and to make them stand out from all the other clothing stores, Bershka utilises music, screens, projections, modern graphics, fashionable colours, contemporary furniture design, state-of-the-art lighting, to make their store a welcoming happy shopping environment for all of its customers. I can assure you that this little blogger here, is always very happy shopping in their store. ?
"Bershka's public is characterized by adventurous young people, who are aware of the latest trends and are interested in music, social networks and new technologies."
I fell in love with Bershka, I think it was about eleven or so years ago and have continued on since then buying in large loads  of clothes, shoes and  accessories, whenever I'm back in Portugal. Their style is a little alternative, with a very cool and laid back stylish vibe.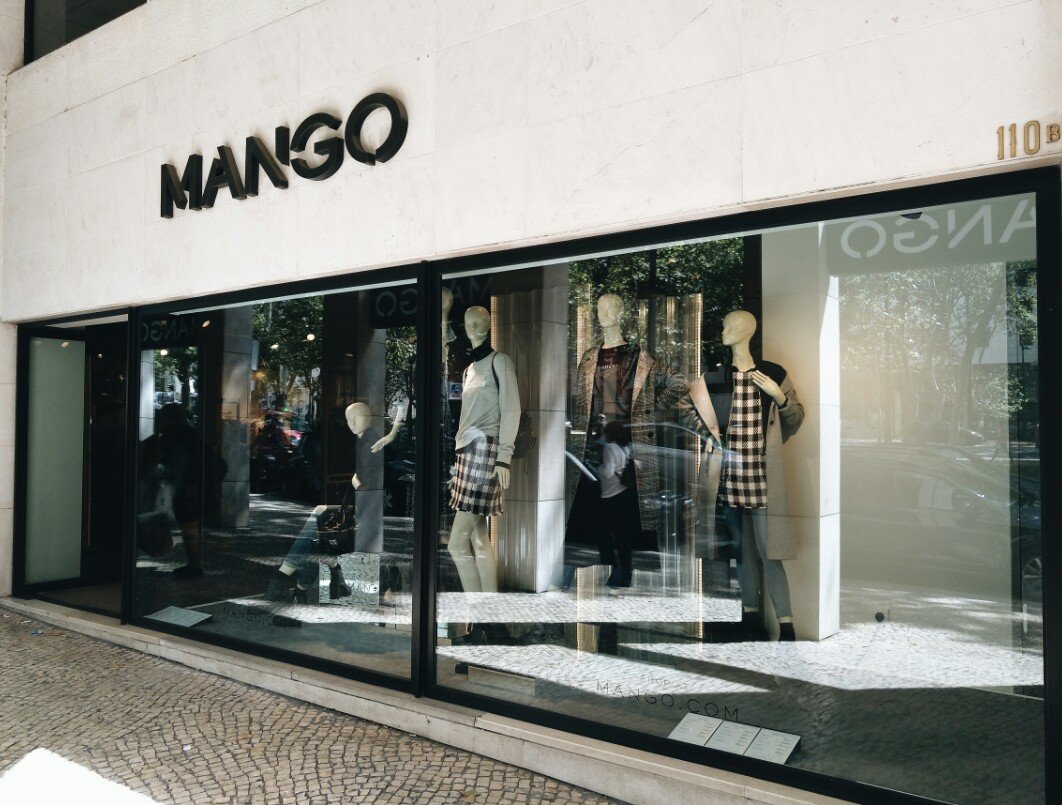 Mango first begun operating in Spain in 1984 and is now found all over the world. Mango is characterized by offering fashion for the young, modern and urban woman. It has its own design which adopts the latest fashion tendencies and is presented from casual, to suit and evening, and MNGJeans.
Mango has created a diverse collection so that every woman will find garments, form the pure basics to the most fashionable, which match her style and her personality. I first started shopping at Mango about twelve years ago and been a huge fan of their collection since then.
Even though we have Mango here in Australia, I do find that the store here is a tad more expensive than what it is in Europe. But either way, I have always been a fan of the simplicity cuts and styling of Mango and am constantly adding to my wardrobe.
I do tend to buy up big whenever I am back in Portugal. I always make sure whenever I am traveling back to the motherland, its usually during August and September, as that is the best shopping time as throughout Portugal (and pretty much all over Europe) that is when the MASSIVE sales on!
And when I say MASSIVE SALES, the discount sales are incredible!!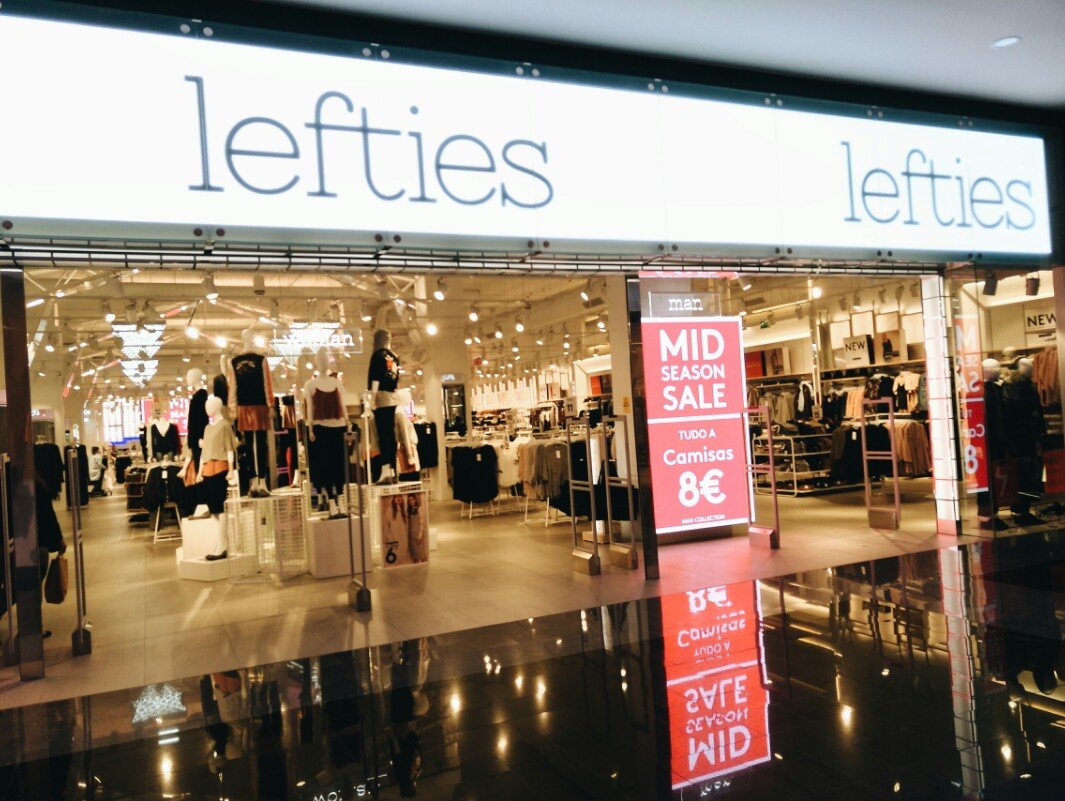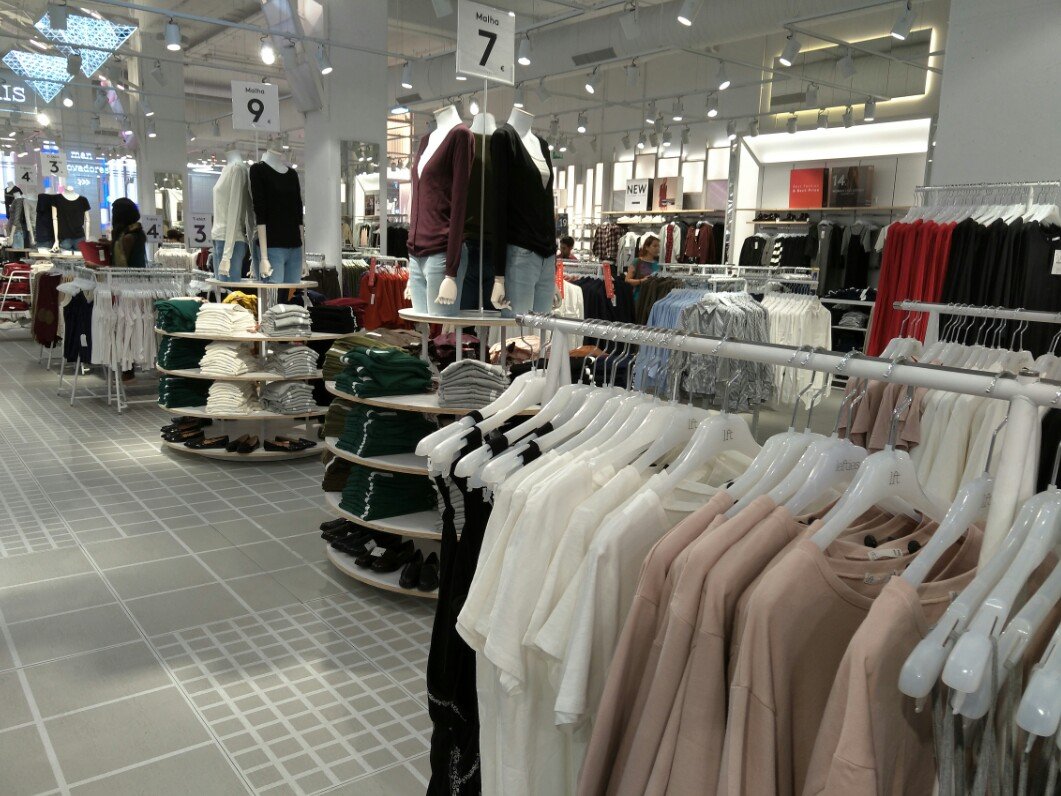 Lefties is one of the more affordable fashion companies, as it adapts to the needs of the market, providing design and fashion trends at a reasonable price and is currently  only in 4 countries (Spain, Portugal, Russia and Mexico) with a network of 127 stores. It belongs to the Inditex, which is one of the largest fashion and distribution groups in the world.
The Lefties brand is designed for all types of customer and for all age groups. The company has three sections: women, men, and the children's section (baby, girl & boy). Womenswear is the most visible section, and most representative of the brand.
Their stores also include really footwear and accessories and are all at such amazing affordable prices, and when its sales time at Lefties, I can tell you – you will just bring home so many great clothes at ridiculous sales prices.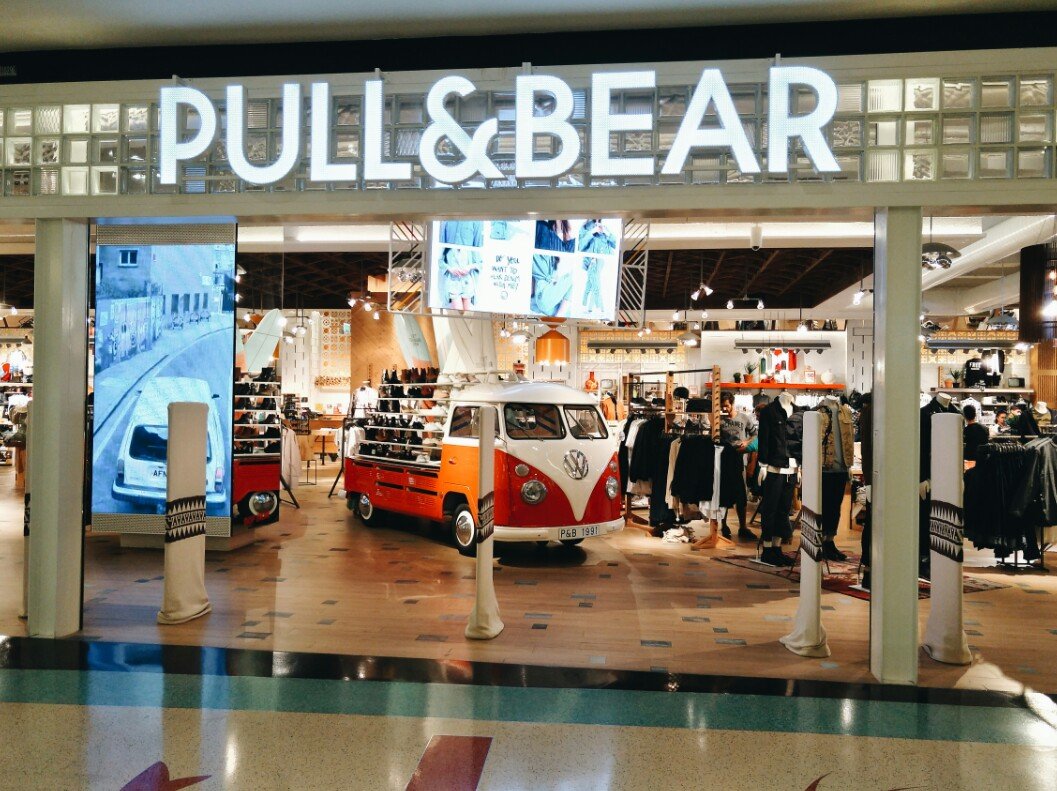 Pull&Bear first started in 1991 with a clear intention of dressing young people who are involved with their environment and relate to each other. Their whole structure is about people who have a casual dress sense, who shun stereotypes and who want to feel good in whatever they are wearing. Pull&Bear take extreme notice of what the latest international trends are, mixing it with the influences that are seen on the street and in clubs, and then reworking it so it fits in with their style.
Pull&Bear evolves at the same pace as its customer, always watching out for new technologies, social movements and the latest artistic or musical trends. All of this can be seen reflected not only in its designs but also in stores. It brings the latest international trends to the street in the form of easy, comfortable and casual clothes. 
I got introduced to Pull&Bear by my cousin ten years ago and my first buy was this incredible A-line burgundy coat, that even though back then it cost me 95 euros (about $160.00 Australian), this coat has remained in perfect condition even though I pretty much have worn it to death!
I find that their clothing are very trendy but still remaining a cool edge about them.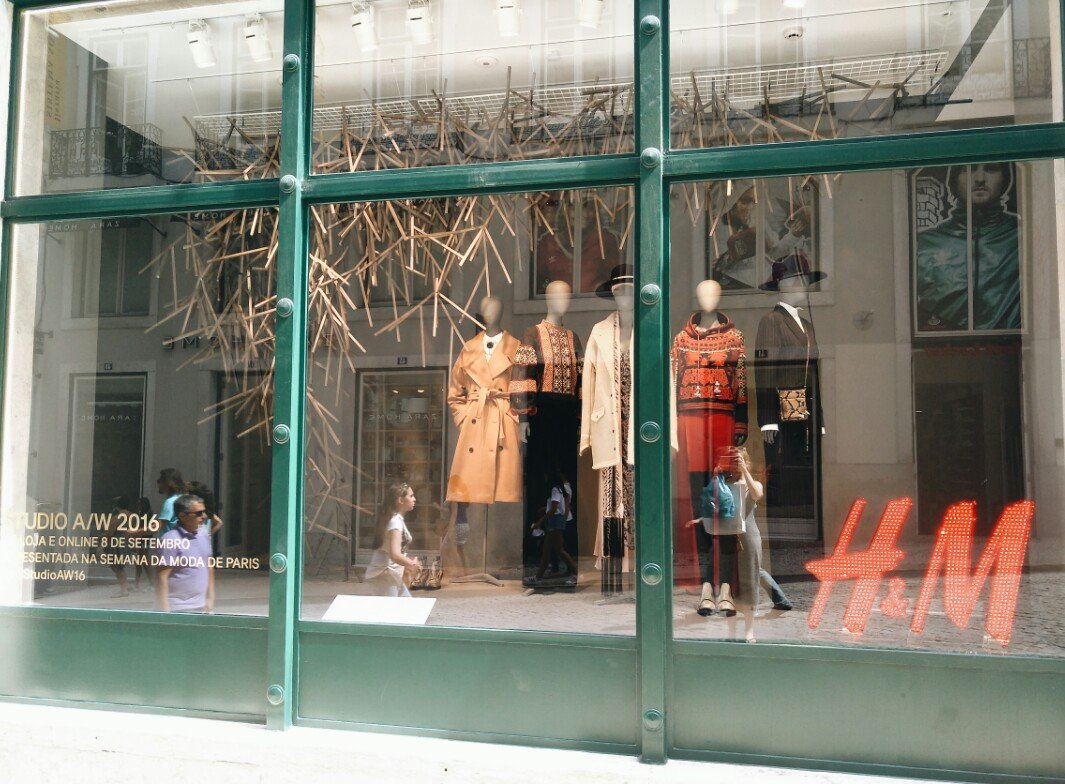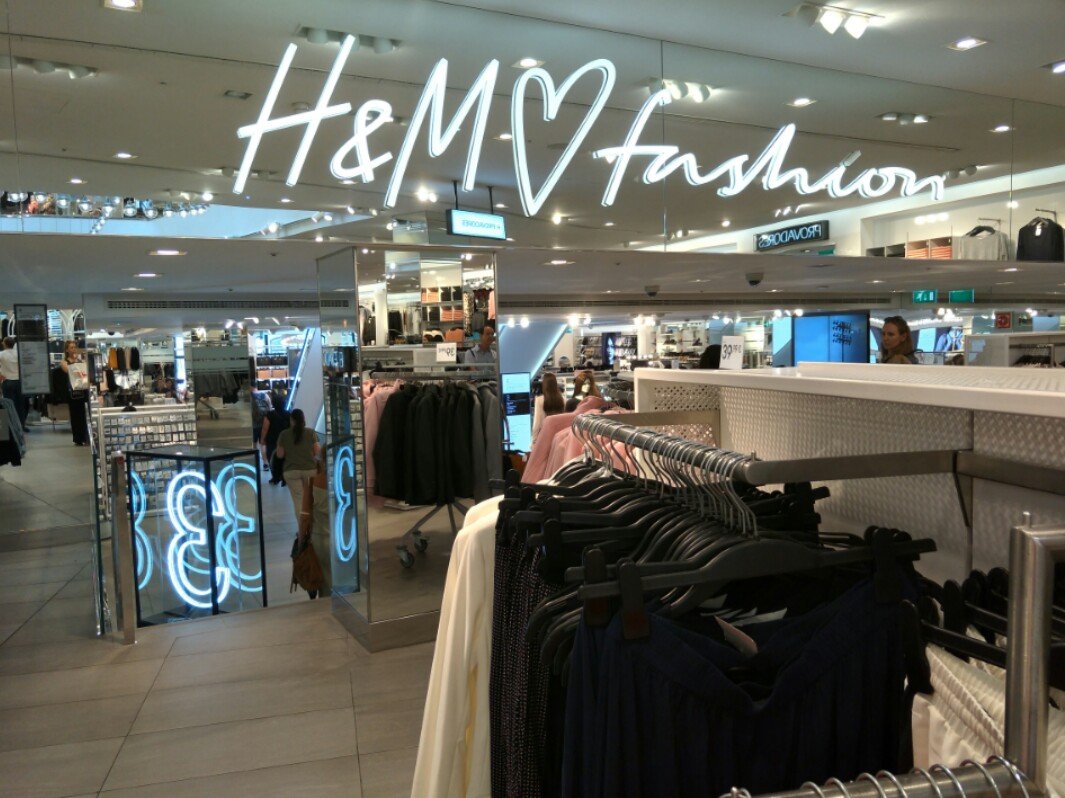 Now seriously, who doesn't love H&M? It's like the holy grail of high-street stores, and you can pretty much find one practically anywhere in the world. H&M is a Swedish clothing-retail company, known for its fast-fashion clothing for men, women, teenagers and children. It first opened up in 1947 (say what?!!) and is ranked the second largest global clothing retailer, just behind Spain-based Inditex (Zara, Mango etc). H&M which relies on taking advantage of fashion trends as they appear and getting their products onto the shelves from the design room floor as quickly as possible
The best days to shop in the H&M stores are Mondays and Thursdays—that's when they receive their new shipments! 
H&M have changed their clothing lines over the past few years to maintain the momentum where it now includes the Conscious – Sustainable Style (meaning environmentally friendly), Premium Quality (a tad more pricey) and Guest Designer (yep, very pricey but still kinda affordable). I love H&M for their street style edginess and affordability.
Tell me about your favourite stores you love to shop at if you travel overseas, or even at home?