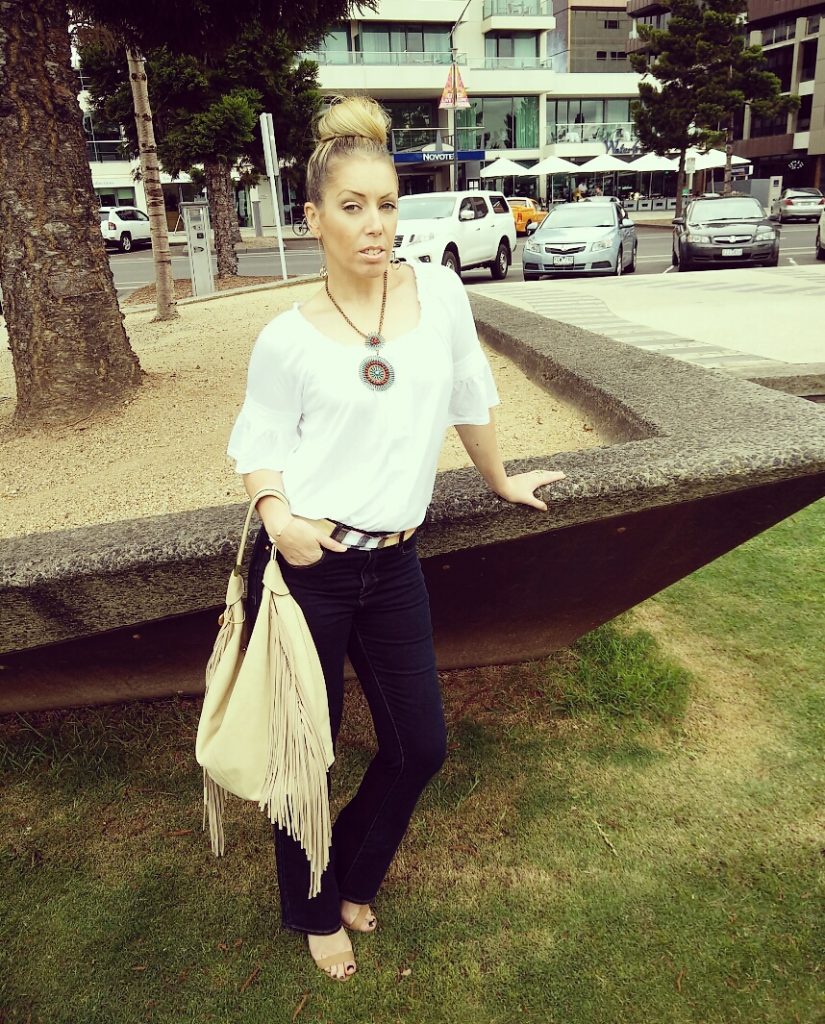 I have lived in Geelong all of my life and have seen it develop from a dreary grey industrial town into a flourishing gorgeous multi cultural vibrant town that is now competing with the bigger cities in Victoria as the place to come and visit every weekend with the family or actually make that official move to live in this beautiful town.
In recent years Geelong's Waterfront has been given gradual make-overs and is now not only a prominent feature of Geelong, but a beautiful one too. Walking along Eastern Beach is a must for anyone coming to Geelong. From the Geelong Botanical Gardens to Cunningham Pier, past restaurants on the beach, luscious green lawns for having picnics on sunny days, the carousel – the view of the bay, with boats in the distance rocking gently on the water, making it for a perfect setting.
If you travel down to Eastern Beach there is a public swimming pool right in front of the beach, or for people who prefer saltwater, go swimming in the bay. There is an enclosed area with a semi-circular boardwalk around it that is also perfect to go for a swim in.  Or if you just feel like taking in the views at Eastern Beach, there are steep hills to sit on that lead down to the beach, with perfect views over the bay, especially on a gorgeous clear sunny day.
The streetscape also over time has been refurbished and renovated with wide footpaths and new sculptures gracing the city streets. I love my Geelong and so proud of how its developed over time and can see that this is the place to come and unwind, and raise your family.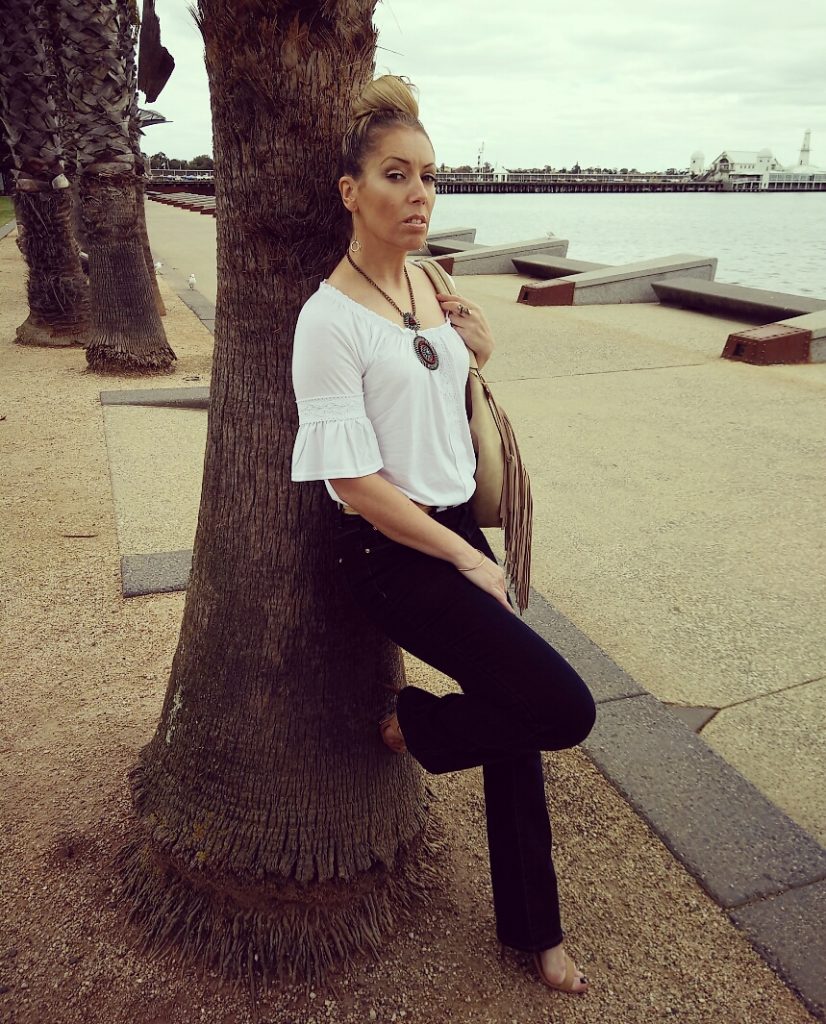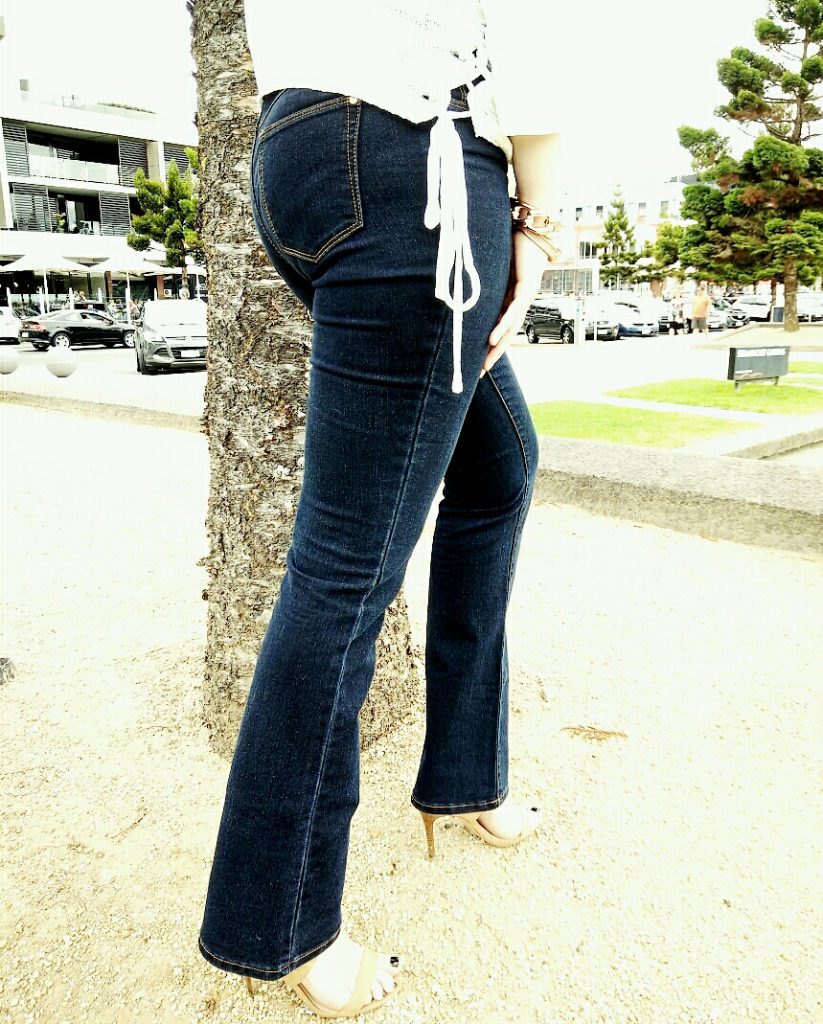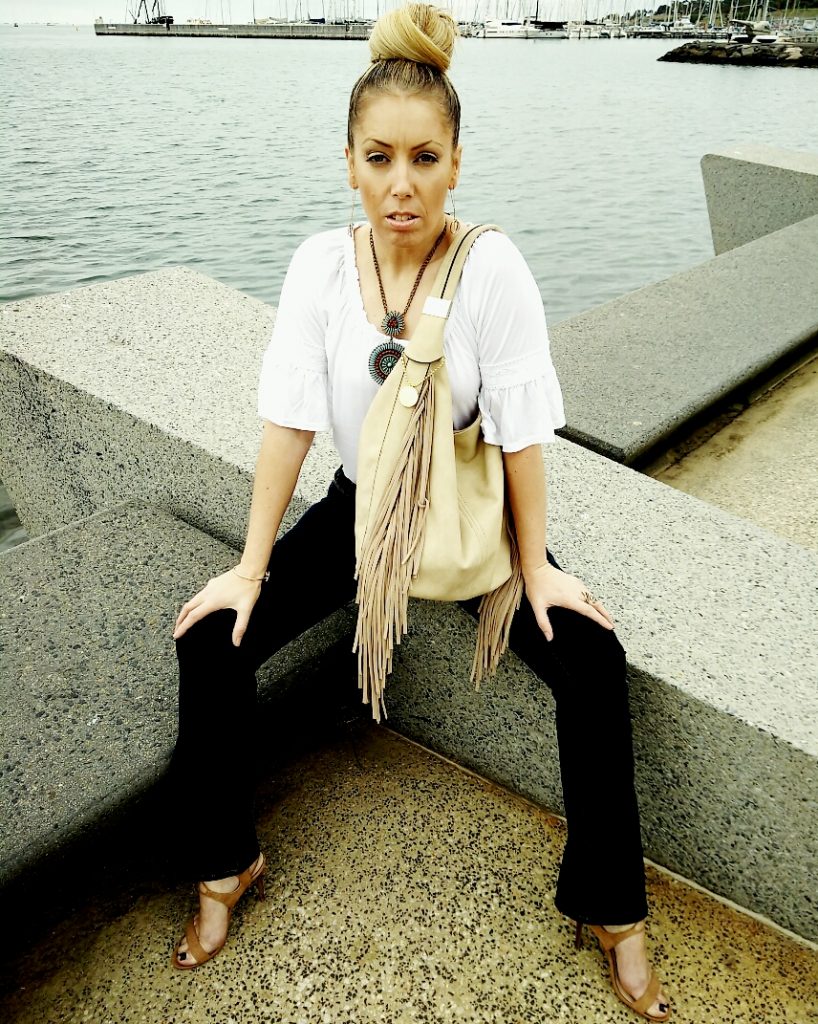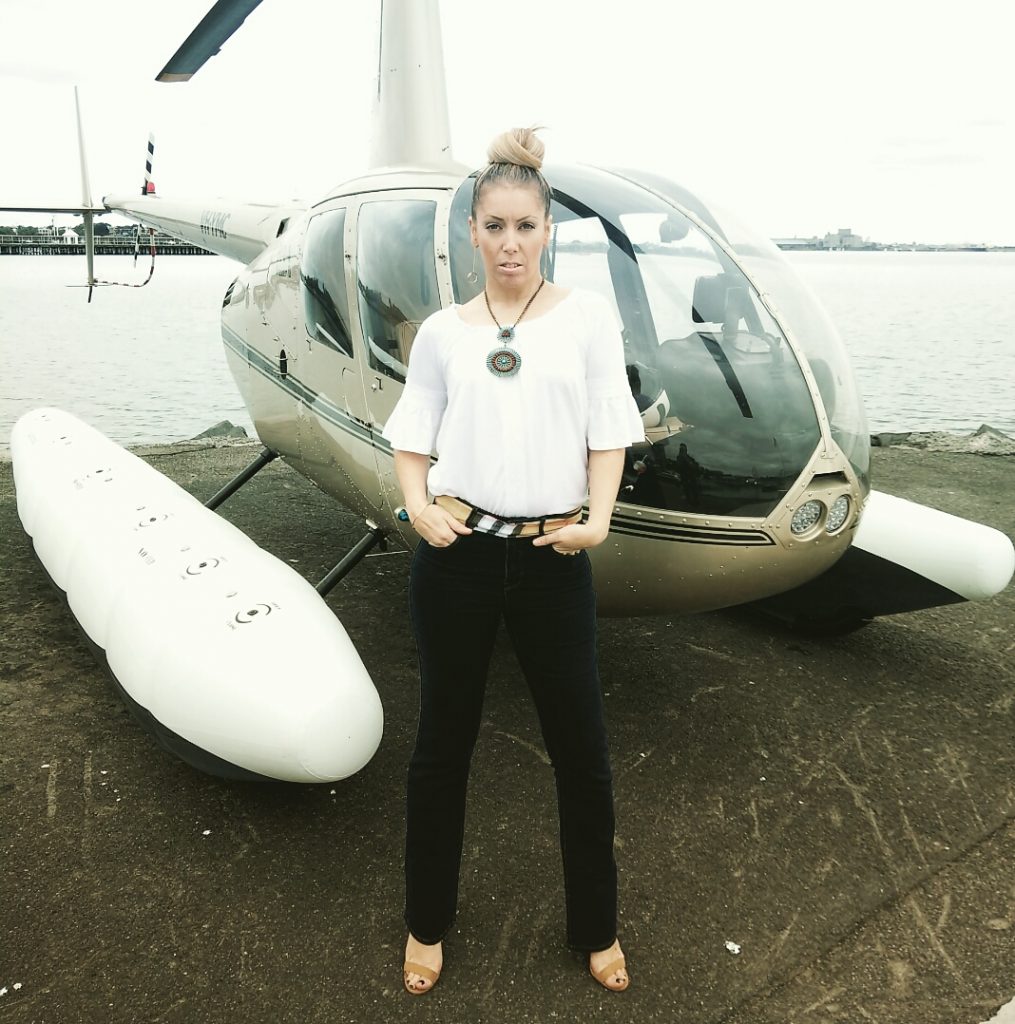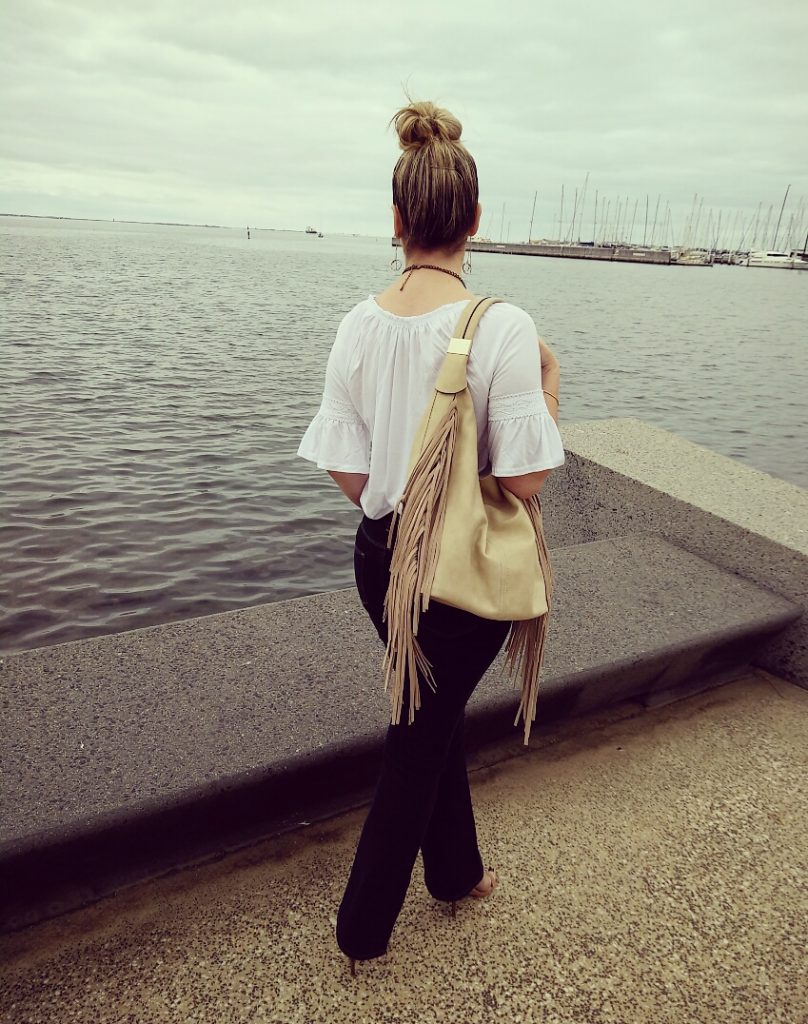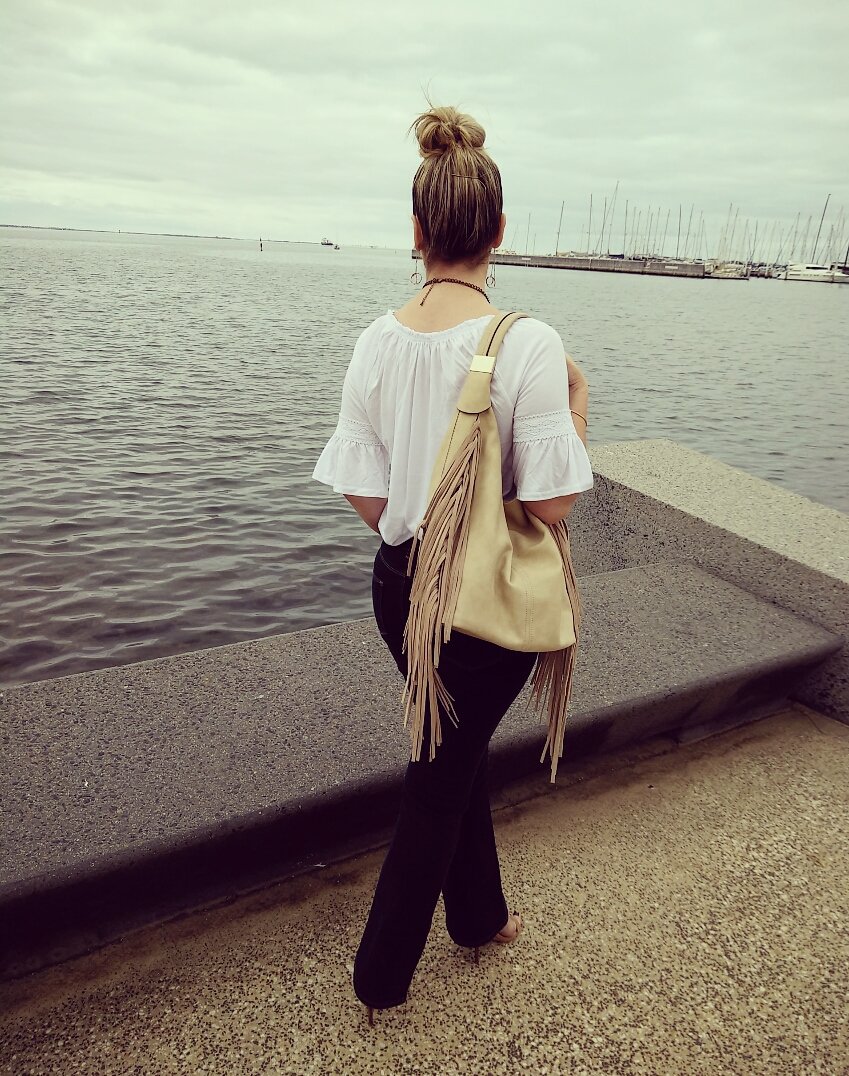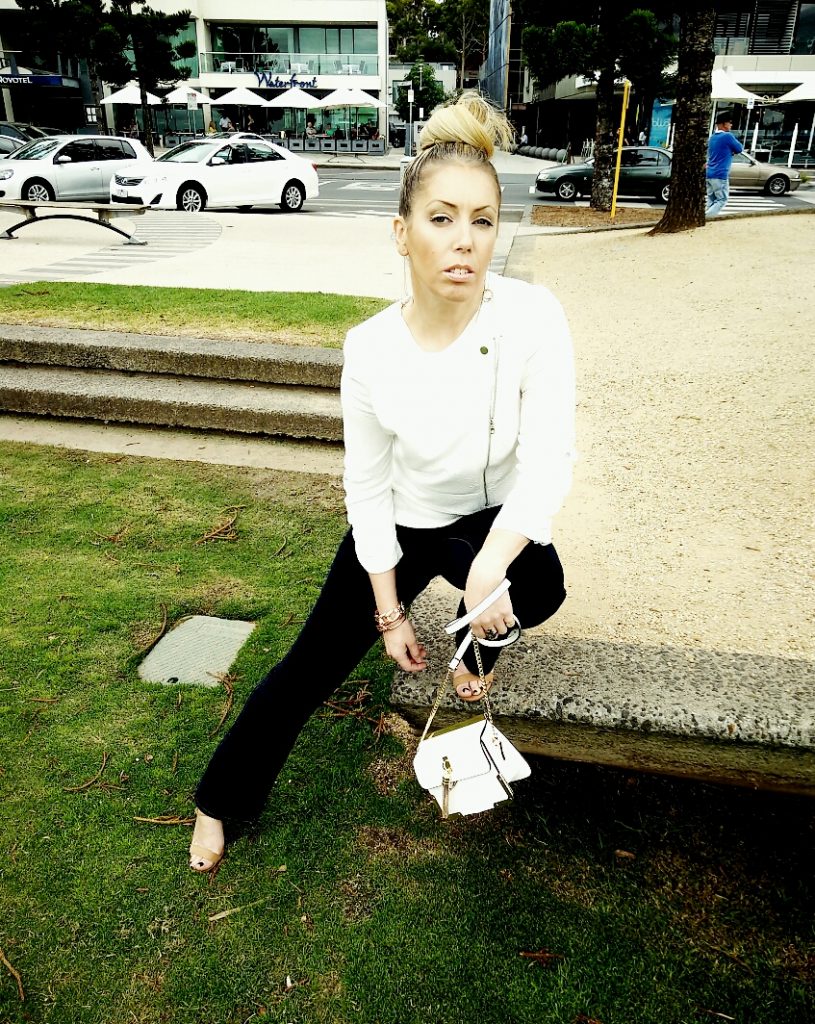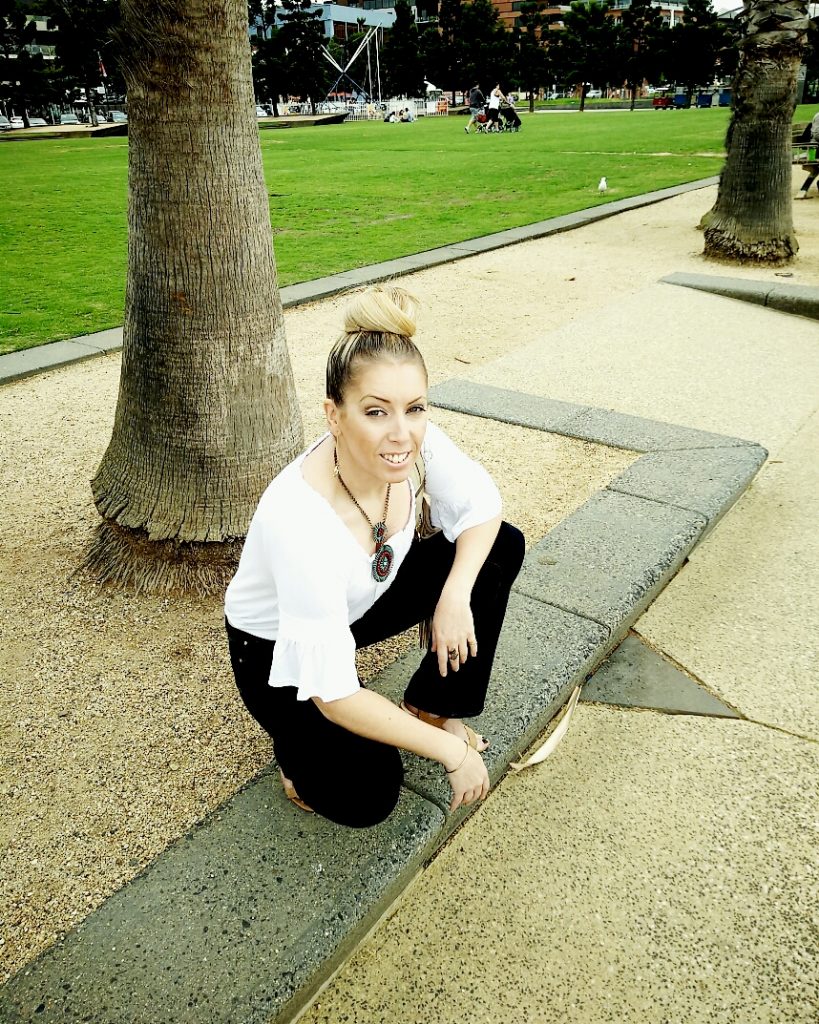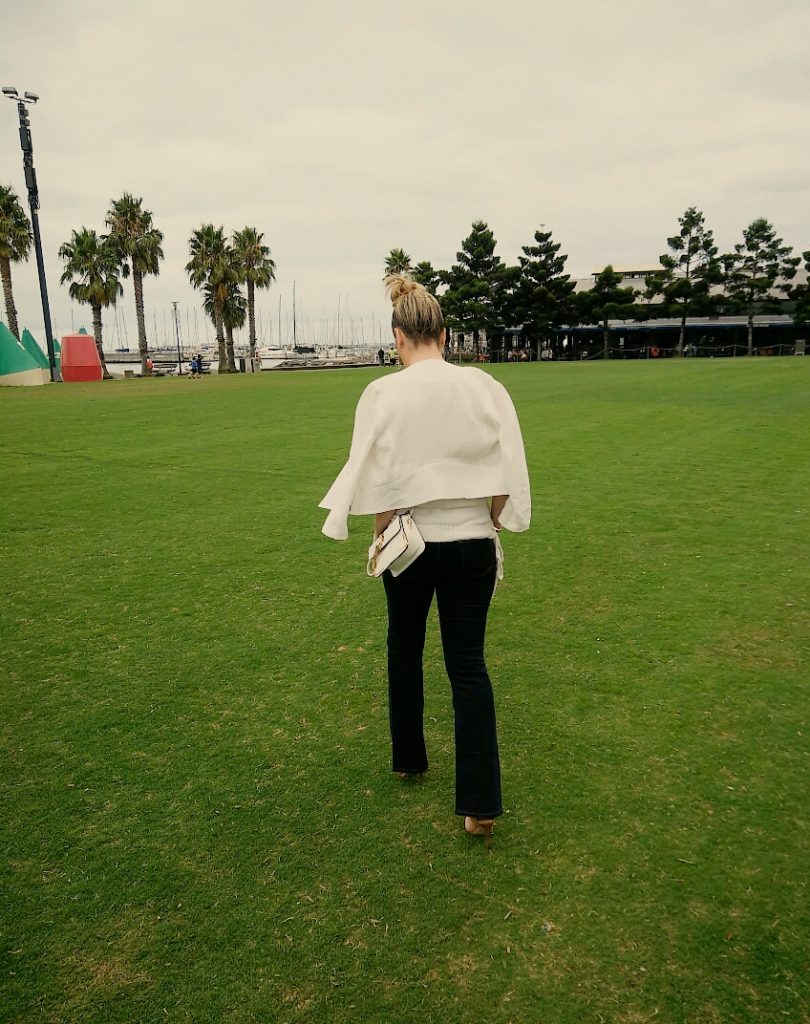 Wearing: Rockman bootleg denim jeans & ruffle peasant top,
TEMT sleeveless top & jacket,
Forever New heels & white handbag
Thea & Theos fringe handbag.
*Advertorial post in collaboration with Rockmans
                                                   photos taken by TAS.
                                     location: Geelong Waterfront - Victoria, AUSTRALIA