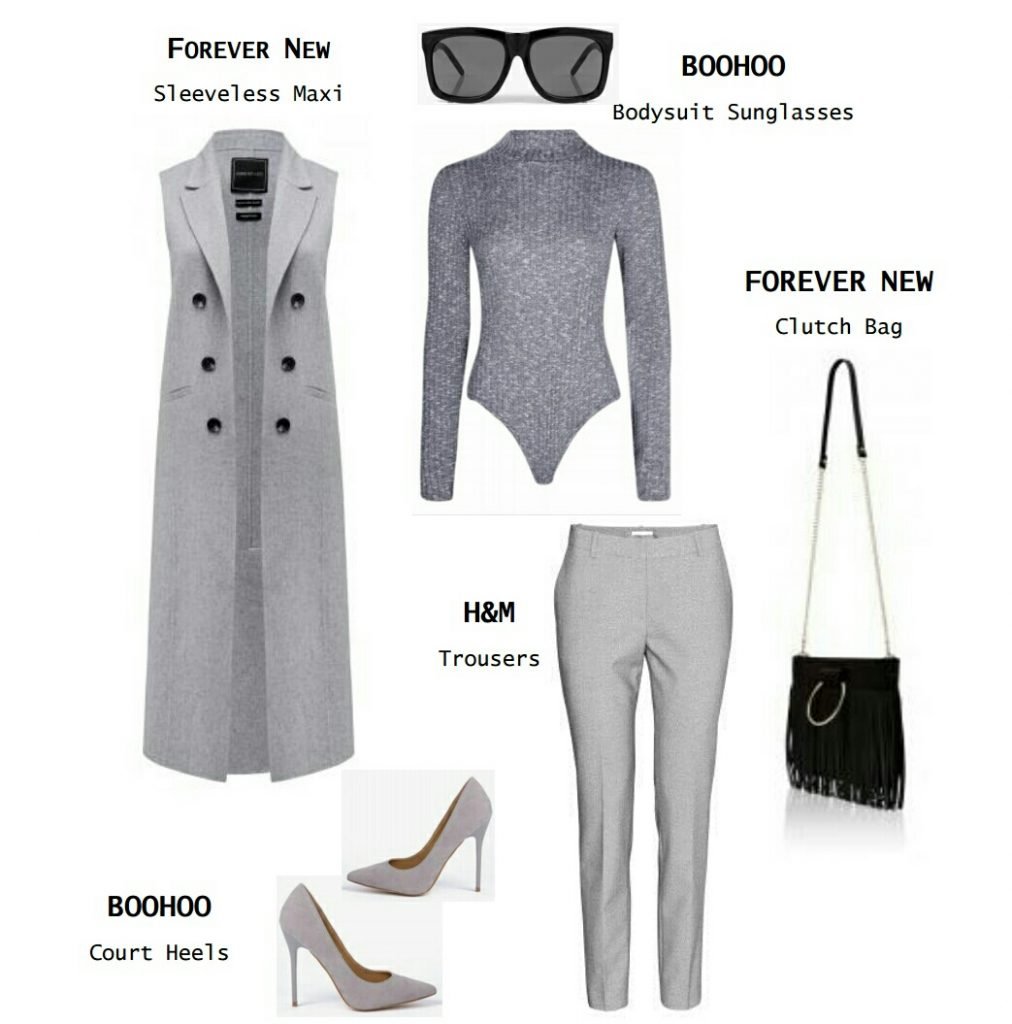 According to the fashion bible (i.e. Vogue), grey (gray for my fellow beautiful American and Canadian readers) represents a feeling of stability. True, the colour is reliable, classic, refined and extremely ultra stylish but also minimalistic.
I've always been either only just worn black, white, beige or the earthy terrain colours such as red, olive and chocolate brown but have never ventured into the 'grey' area per se (pun intended). This year has seen grey come back into trend with the likes of Taylor Swift and Kendall Jenner being the colour staple of their wardrobe and I do have to say, I have developed an enthusiastic  interest in it now.
This weeks Fabulous Fashion Friday post I decided to focus on basing the whole entire outfit around the one colour and that being grey.
Did I just hear cyber gasps?!
Can you do actually that?
Why of course you can my lovelies! You can wear all the one colour as your basis for an entire outfit. To make the whole outfit fashionable and not too plain or old looking you will need to change up a few pieces by the structure of the piece and the fabric. The key for having it all in the same colour is incorporating different textures. That way it gives the illusion that it's not all the same colour. Tricks the brain. Cheeky hey?!
I've centered the whole outfit around simplicity, comfortability and minimalism. It's a relaxed chic style, well suited for all body types. You will see that I've also added in sunglasses and a clutch bag in black only as this will take the grey colour up a higher notch, making not just the colour but the textures of each clothing piece pop out but also making it more chic.
Do you like to base your whole outfit around one colour? What is the colour you love to wear the most?
Happy fabulous Friday and weekend everyone.
Sending you all virtual love, Suz xoxo