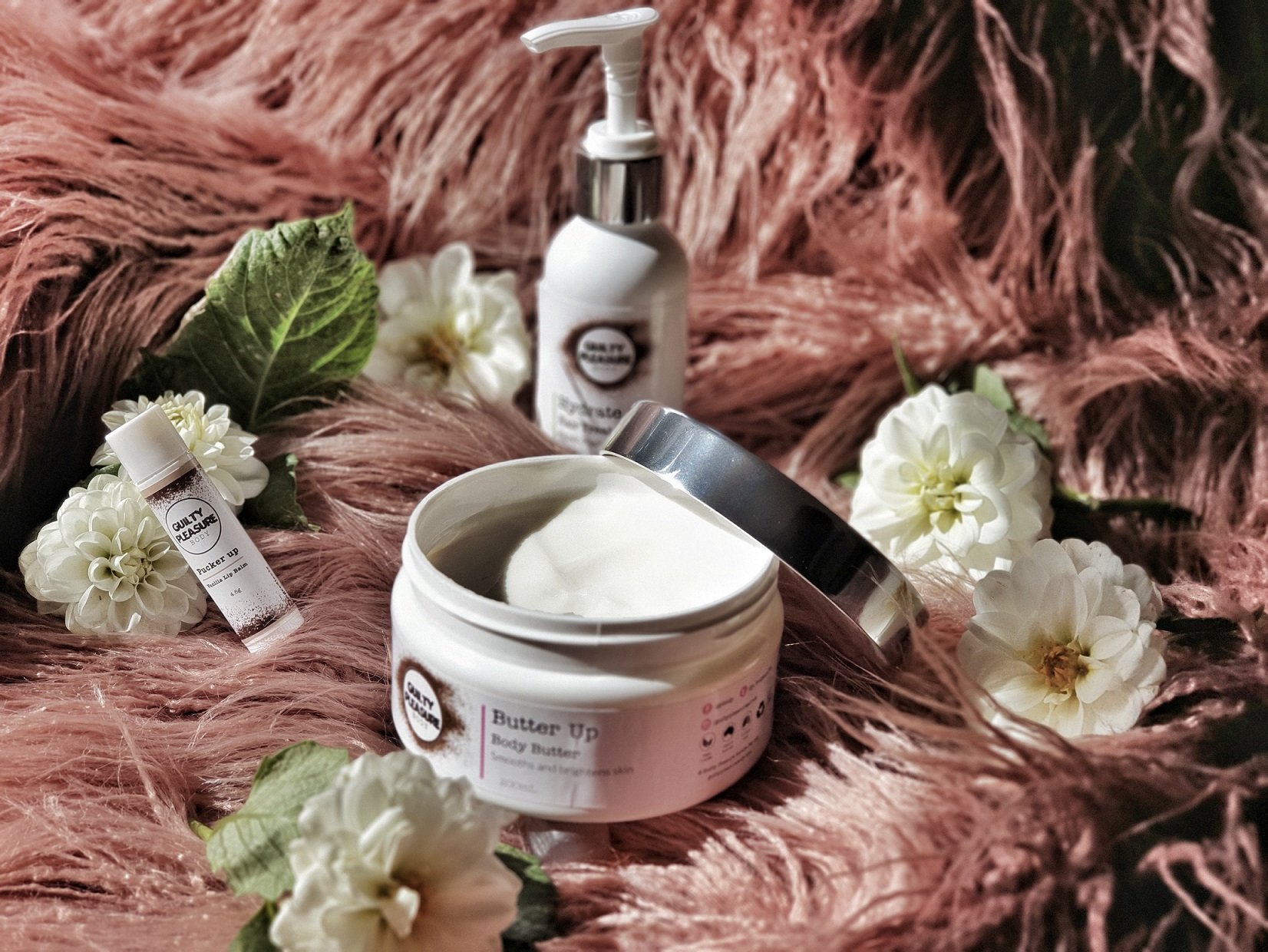 I like my products, like I like people: non toxic.
I was fortunate to have collaborated with Guilty Pleasure on their coffee scrubs to which I fell in love with and became obsessed with – you can check out my review on their coffee scrub here.
But for those who aren't familiar with Guilty Pleasure, well who are they? Well, they are an Australian made and owned body care company that specialises in body scrubs, lip balms, hair care and body butters.
All of their products 100% natural, there is no phthalates, no chemicals, no parabens and are cruelty free, vegan friendly (of course,with the exception of beeswax in the body butter), and is packed with so many incredible, natural ingredients.
I was lucky enough to be sent the Guilty Pleasure Body Butter UP, Vanilla Lip Balm and the hydrating hair treatment to test and review! So after using these products after a few weeks, here are my thought on each one: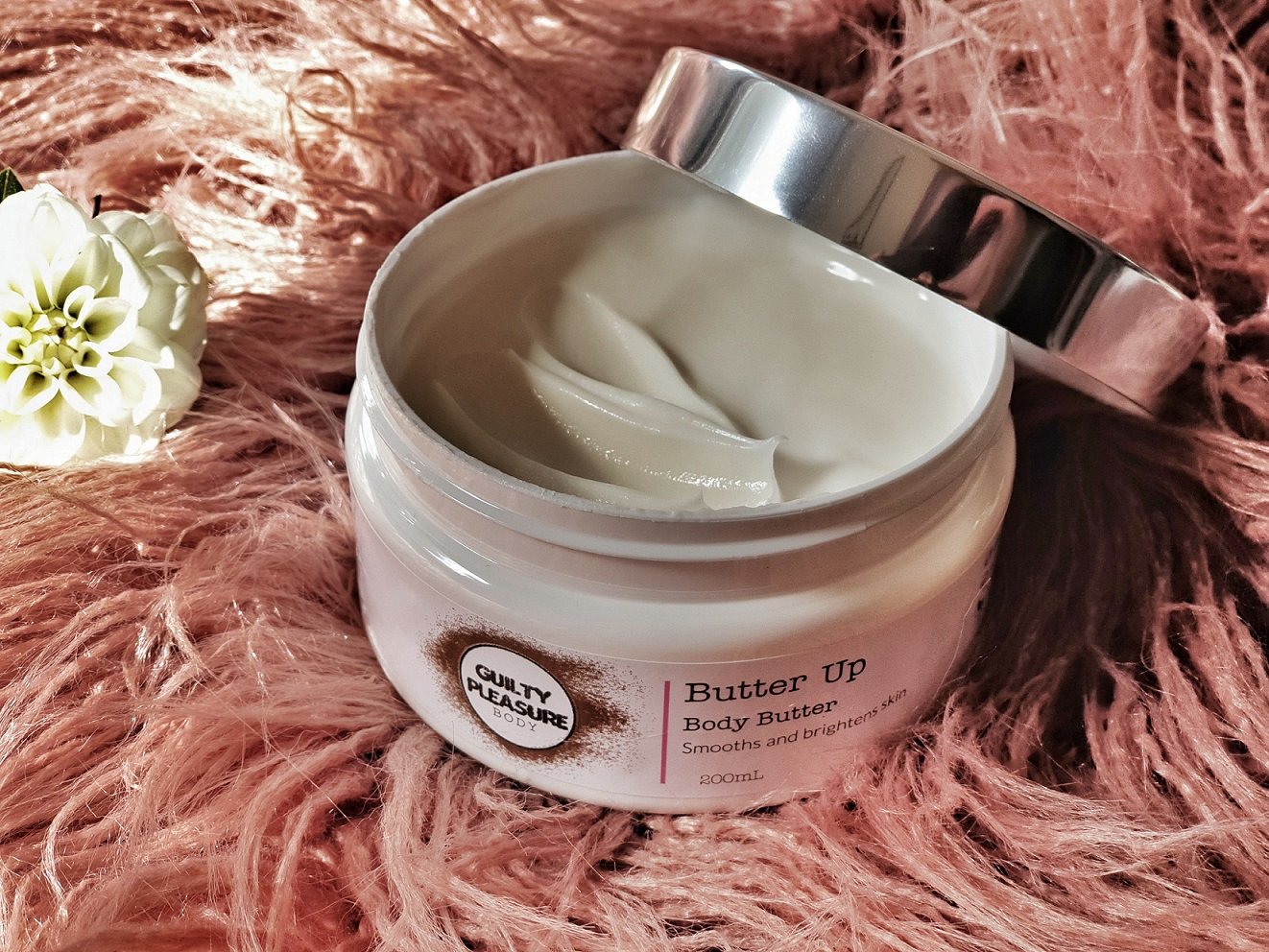 "This nutrient dense, rich and creamy body butter is all natural.  Made with cocoa butter, cocoa bean extracts and beeswax it will soothe and nourish the skin leaving you feeling hydrated, not oily."
I'll be honest, at first upon application of this product, I was like…. "oooooh, this is a little bit too much, too oily." Like all good skin care products, and what all dermatologists and skin care specialists will tell you – less is more!! You will need only need the size of a 10 cent coin (depending on the area of your body). The smaller the amount, the quicker and easier your skin will soak in this delicious butter up body moisturiser.
It has a mild, slight nutty scent. Don't worry it's not overwhelming and very fleeting and, won't overwhelm any perfume you might wear during the day or night. It contains delicious natural ingredients such as coconut oil, sweet almond oil and cocoa butter to hydrate and nourish the skin, while coffee seed oil, cacao bean extracts and guarana extracts brighten and provide the skin with antioxidants, and even beeswax.
Like I previously said, a small amount is all that is needed and will go a long way in your body butter up moisturiser lasting. Absolutely delicious and hydrating. Your skin will love you for it.
Ingredients: 
Water (Aqua)*, Glycerin*, Cera Alba (Beeswax)*, Cetearyl Olivate*, Sorbitan Olivate*, Cetearyl Alcohol*, Cocos Nucifera (Coconut) Oil*, Prunus Amygdalus Dulcis (Sweet Almond) Oil*, Cetyl Palmitate*, Sorbitan Palmitate*, Coffea Arabica (Coffee) Seed Oil*, Theobroma Cacao (Cocoa) Bean Extract*, Paullinia Cupana (Guarana) Extract*, Theobroma Cacao (Cocoa) Seed Butter*, Xanthan Gum*, Tocopheryl Acetate*, Benzyl Alcohol, Salicylic Acid, Sorbic Acid – * = Naturally Derived Ingredient
Pucker Up - Vanilla Lip Balm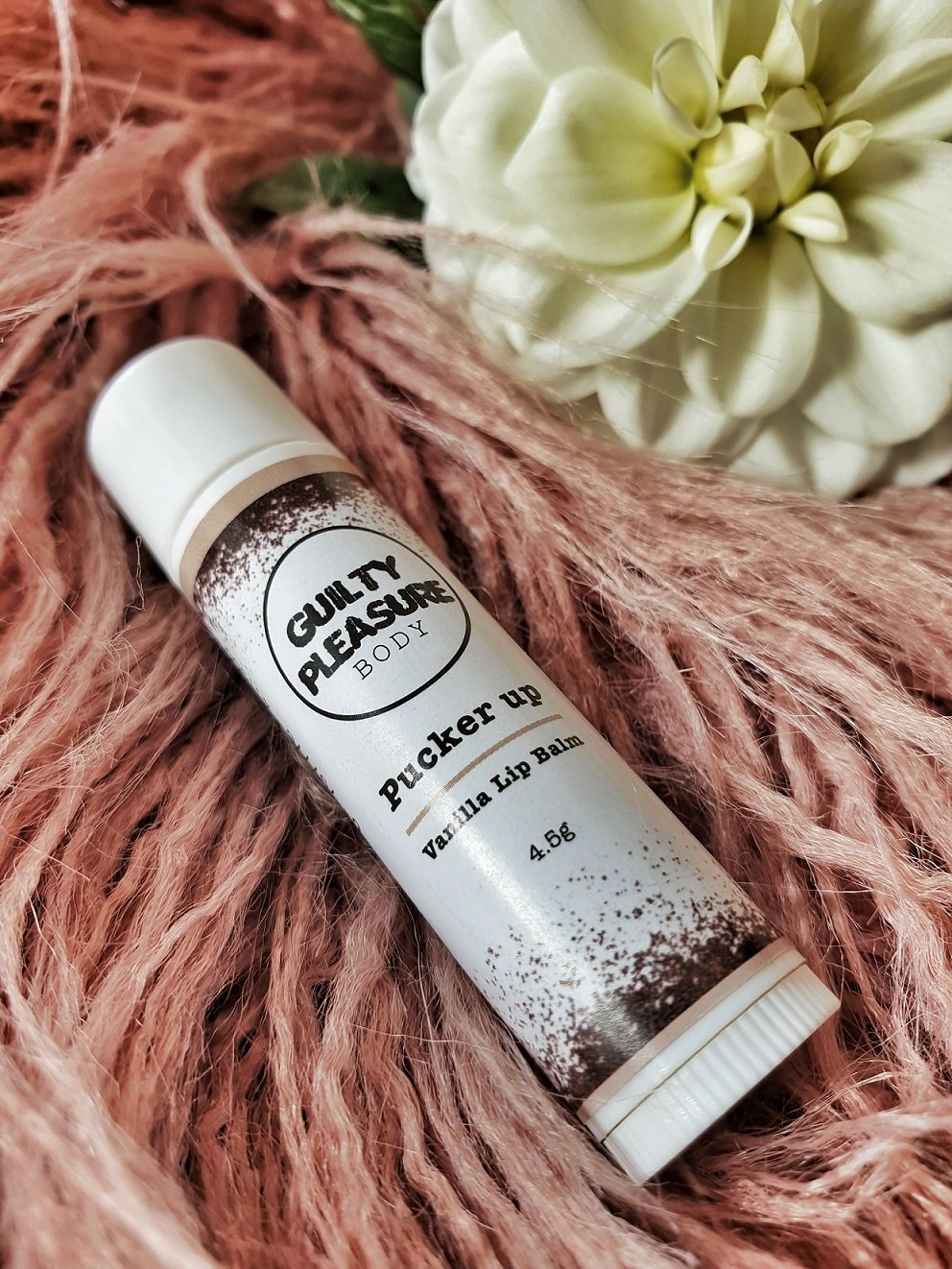 "Moisture locking, soothing and all natural lip balm that will leave your lips feeling luxurious! Formulated with shea butter and beeswax plus a dash of cold pressed coffee oil, coconut oil, apricot oil and vanilla essential oil to help keep your luscious lips feeling hydrated for longer."
I have to say that this is the MOST delicious lip balm I have ever encountered… and I am a lip balm whore [sorry not sorry for being so blunt].
The application is so smooth, that it just it just melts slowly upon your lips, allowing the ingredients to be absorbed slowly and steady. My lips have never felt so hydrated, so moisturised before by a lip balm. Pinky promise, swear.
It was the one lip balm I didn't have to reapply after every half an hour to an hour to have my lips feeling so soft and hydrated. It is truly a God send, and I'm just not saying that.
Ingredients
Beeswax, Shea Butter, Coconut Oil, Apricot Oil, Vanilla Essential Oil, and Coffee Seed Oil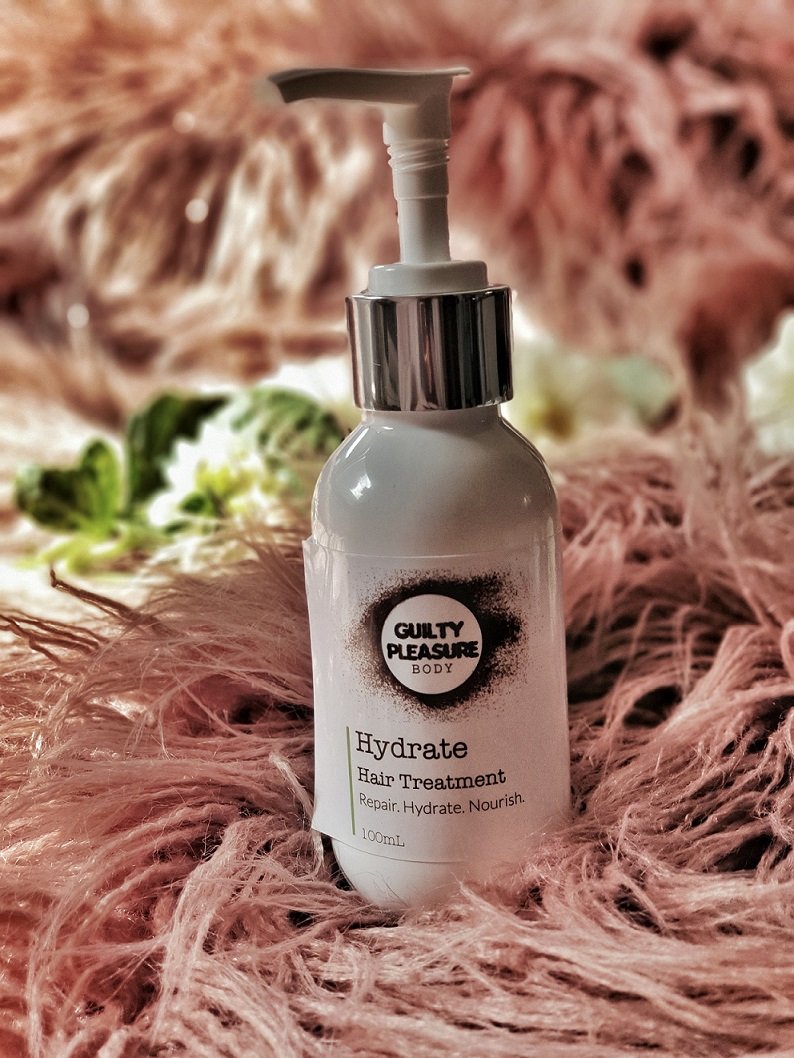 "Treat your hair to our natural Hydrating Hair Care oil treatment. Which will repair, hydrate and nourish your dry hair. The special formula which includes coconut oil, argan oil and coffee seed extract, will completely transform your hair and dry ends."
So you see, I was a (very) late starter & my hair the past few months has seen better days. Its been coloured so many times (to blonde, back to brunette, back to blonde and now bleached) and is is super deceiving to hairdressers – it doesn't look thick, but when they are doing the foils, they then see how much hair I actually do have. Haha!
I now realise (yes, its taken me a longgggggggg time to realise it) just how important it is to look after my hair and the super care it needs, and not take it for granted.
It's a part of my, our identity. When our hair looks good, we look and feel good… we act more confident and self assured. But when our hair looks like crap, and looks like we have stuck our fingers into an electrical socket, it looks like complete crazy bat shit! 😀
So I made the (painful) decision after trying to grow my hair long for the past few years (dad you would have been proud) – I had to cut it, almost half of it off (enter in sad face emoji). The ends were so dry, even after a day of having it washed and it just felt like straw. Bleugh!!
But with this hydrating product from Guilty Pleasure within a week's time I have seen it slowly improve. I squirt at least a ten cent worths into my hands, rub it gently into with the both of my palms into the ends of my hair. It's rich in vitamins, minerals, proteins and antioxidants; and assists in protecting your ends keeping them strong, as well as preventing moisture and protein loss.
Again, you really only need a small amount which will go a long way. My hair feels so soft, healthy and fresh. I'm quite impressed with this product for my hair. So far, really good.
Ingredients:
Coconut Oil, Argan Oil, Sunflower Oil, Castor Oil, Grape Seed Oil, Coffee Seed Oil, Lime Essential Oil
 Guilty Pleasure  have sent me their body butter, lip balm and hydrating hair treatment to review (thank you!) – all opinions are 100% my own, and true – full disclosure policy here.