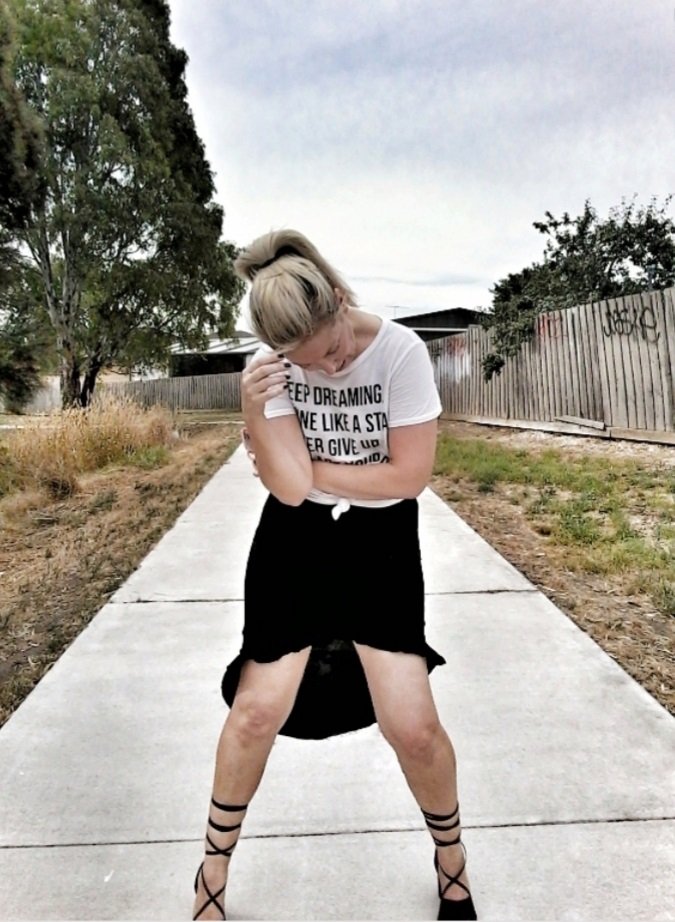 "I was told that when you hit forty men stop looking at you. It's true, until you slip on a skirt." Mariella Frostrup
I haven't worn a skirt for God knows how long! Why? Well, to be really honest ever since my body started to change from being consistently on IVF drugs for quite a few years, I became extremely self-conscious of the way I looked (having a very looking Buddha belly) and certain pieces of items I just stopped wearing, and that included the skirt.
Over the past 5 – 6 years, I hid my body in harem & leather pants, leggings and jumpsuits – they are all just so comfy and easy to wear!
Well, that was until I saw this particular skirt: the high low skirt, at a vintage store. I liked the simplicity of it and unique design, and at a bargain price of $2.00, there was no way I could resist it!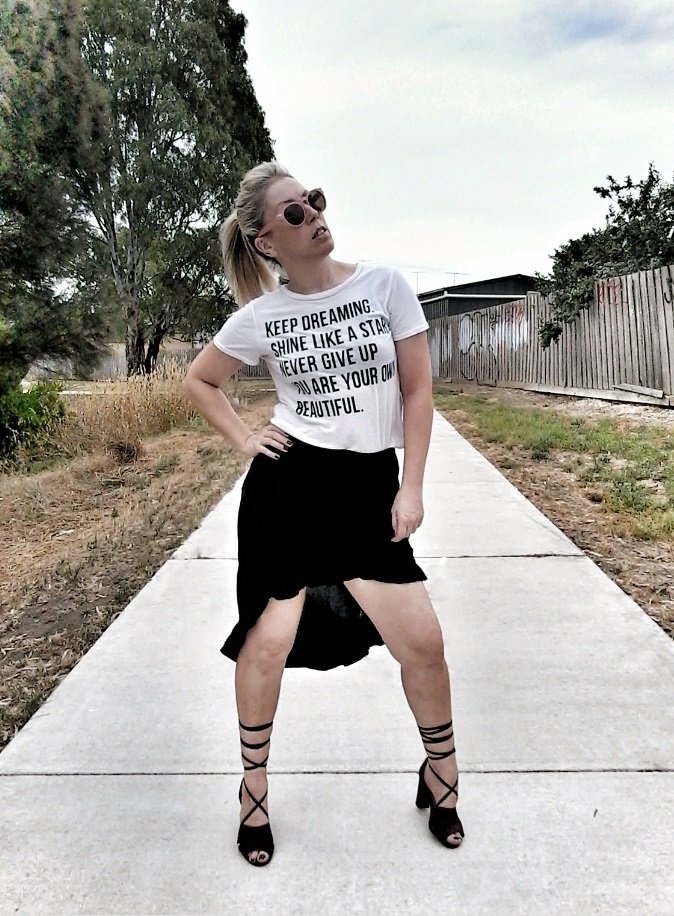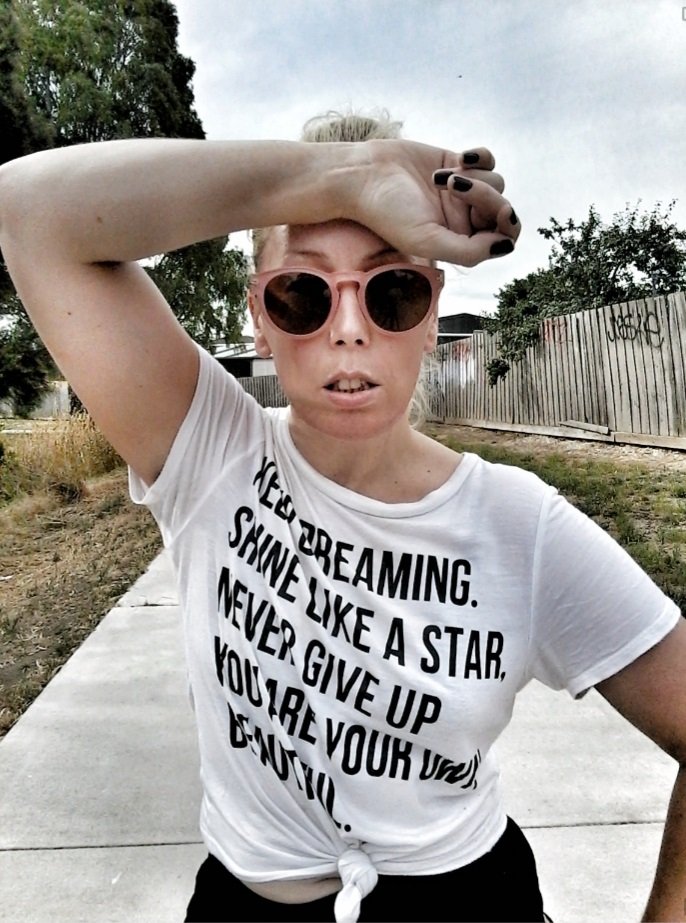 High low skirt bought at a vintage store – $2.00, slogan t-shirt by H&M – $9.99, sunglasses by K-Mart Australia – $8.00 and lace-up block heels by Novo Shoes (but bought at a vintage store) – $6.00.
I didn't even try on the skirt, I just thought – well, it's only $2.00, I really can't go wrong and if it doesn't fit or look good on me, I will just donate it back to some vintage store. However, this all changed when I tried on this skirt.
The fabric is polyester, firm but comfortable and the hem has a slight ruffled look, giving it off a bit of an 80's vibe.
So what is a high low skirt? It's basically the best of a mini and maxi lengths, it allows you to show off your legs, while having that feeling of a long skirt at the back. This type of skirt is flattering just about on any figure and you can wear it with really any type of footwear, styling it up with wedges or heels or dress it down with sandals or sneakers.
The high low skirt originated back in the 1800's, when dresses and gowns were often created with this style of hem but was known as the "fishtail", and reappeared again in 2011 and has continued to be a popular trend since then.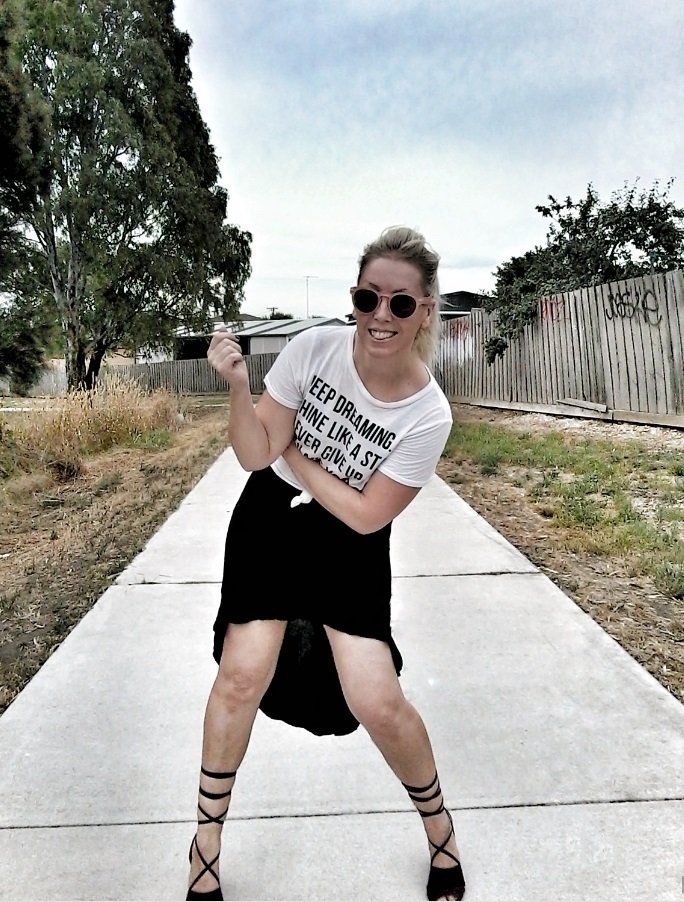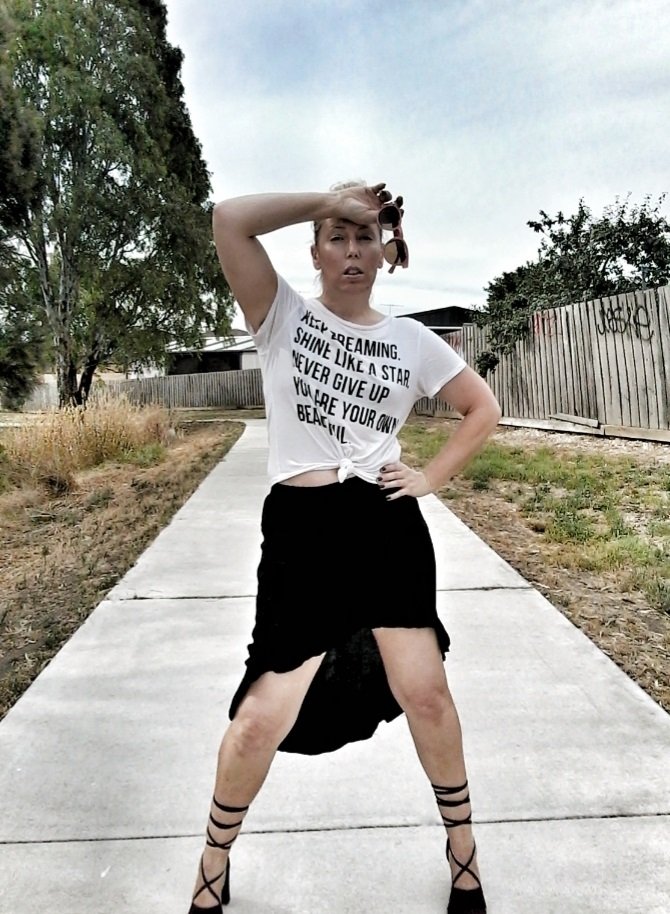 I'm wearing this look today to my office job, combining it with a slogan t-shirt that I bought at H&M in Portugal, and lace-up block heels from Novo Shoes but also, bought at the same vintage store which hadn't been worn in! #winning
SHOP SIMILAR TO WHAT I'M WEARING
Are you a skirt fan? Which style of skirt is your favourite? I would love to know in the comments below xoxo