Last year I lost, who I thought was my best friend, like a sister. I still don't know what actually happened or why she shut me out of her life completely.
I've tried to ask many, many times if everything was OK between us but all I got was the run around, a changing of the topic – and because she is the type of person who doesn't like confrontations and doesn't like admitting that she's down the wrong thing… she shuts down completely.
After many, many months passing, I have wondered on what went wrong, and what I did or said wrong – basically causing me heartache pain, confusion. I mean, I just don't know how anyone could just shut someone off completely, coldly out of their life without talking about it and giving a reason why.
There is nothing worse than loosing what you thought was your best friend. They just wake up one morning and decide they don't like you anymore, just close the door on the friendship they had with you. They ignore you. Hurt you. Lie to you and forget all of the memories. It truly is sad, especially more so when you did nothing wrong. 
Let me give you the back story: we met each other through work. At the time she was working for a construction company, and my company would use her company for building works on insurance claims.
Over time we developed a rapport and a friendship and started to hang out after work like going to the movies and for coffee; in time she came to my bachelorette party.
After fours years, she got a job at my office and our friendship grew stronger. We had so much in common in terms to like life experiences. At that time, I was going through my fifth IVF cycle and she was my constant one support system (and vice versa), there to give me strength through my heartbreaks when a cycled failed. During this time, she fell pregnant unexpectedly to her boyfriend of four months. I supported and guided her through her difficult pregnancy, putting aside my internal heartache to help her.
When she went on her maternity leave and then decided to leave our company because she wasn't happy there any longer, I supported her and did all I could to help her believe in herself. I was at her beck and call, and we were each-others support system.
At that time, I had asked her to be my 'personal assistant' for an upcoming photo shoot that I was collaborating with Boohoo. It was my first huge collaboration and I wanted people close to me, to feel at ease. We all loved this shoot, it was nerve wracking but so exciting and exhilarating.
After three months since that first photo shoot together, I had asked her if she wanted to reprise that role for another upcoming photo shoot. She immediately said yes. It was booked for the 11th March 2017, a day after my birthday.
On my actual birthday she had sent me a text message that early morning to wish me a happy birthday. For some reason, I clearly remember like it was yesterday – I had looked at the message for a long time. There wasn't anything that stood out to indicate something was wrong, but I picked up on an energy from that text message. All it said was: "Happy birthday babe! Hope you have an amazing day X".
You see, I have always been extremely intuitive since I was a little girl, being able to 'see things' that were going to happen, predications in my dreams and be able to read tarot cards, and picks up energies from people & surrounding places.
Next day, myself, my photographer friend and another family friend who was just learning the ins & outs of being a photographer, we all waited for her.
We waited for 30 minutes. Nothing. I text her, asking if she was far behind, as we were waiting for her. Got no response. I tried to ring her, again… no response. We all then decided to start the photo shoot and not waste anymore time. After the photo shoot, I tried to contact her again. Text message: nothing. Three phone calls: nothing.
Later that night she sent me a private message via Facebook messenger asking how did it all go. I just remember staring at that message and thinking: WTF?!! I then wrote back saying it went OK and that I was worried about her, thinking that something had maybe happened to her as she hadn't turned up.
All she said was: "I'm fine. My phone just stopped working completely. Can you suggest a better phone to get other than the iPhone as this one has been pissing me off. I'll go into town tomorrow to get a new one," I was gobsmacked at how she brushed it all aside. I would have been OK if she had just said earlier that morning before the photo shoot, letting me know that she just didn't feel like coming or whatever. Just being upfront & honest, I would have understood.
Fast forward to today: we don't speak or communicate in way at all. She did quite a few months ago visit my office to speak to my manger about perhaps returning back to work in a different role. We had spoken to each other at that moment at my desk, but I felt (and saw) a wall was up around her. I just continued to be myself and made small chit chat.
I clearly remember when she pulled out her phone to show me some new photos of her son, who was at the time 8 months old, and realised that it was still the same phone that she had had for the past two years. It just seemed like time rushed to an abrupt halt – I looked at her & then again at the phone, and I knew right there & then, our friendship had sadly, ended.
Later on that same afternoon, she had text me and said that wasn't going to accept the job as she just the felt the, 'bad energy' of our office and that she didn't want to see two particular work colleagues again, as she had always hated seeing them on a daily basis when she was there.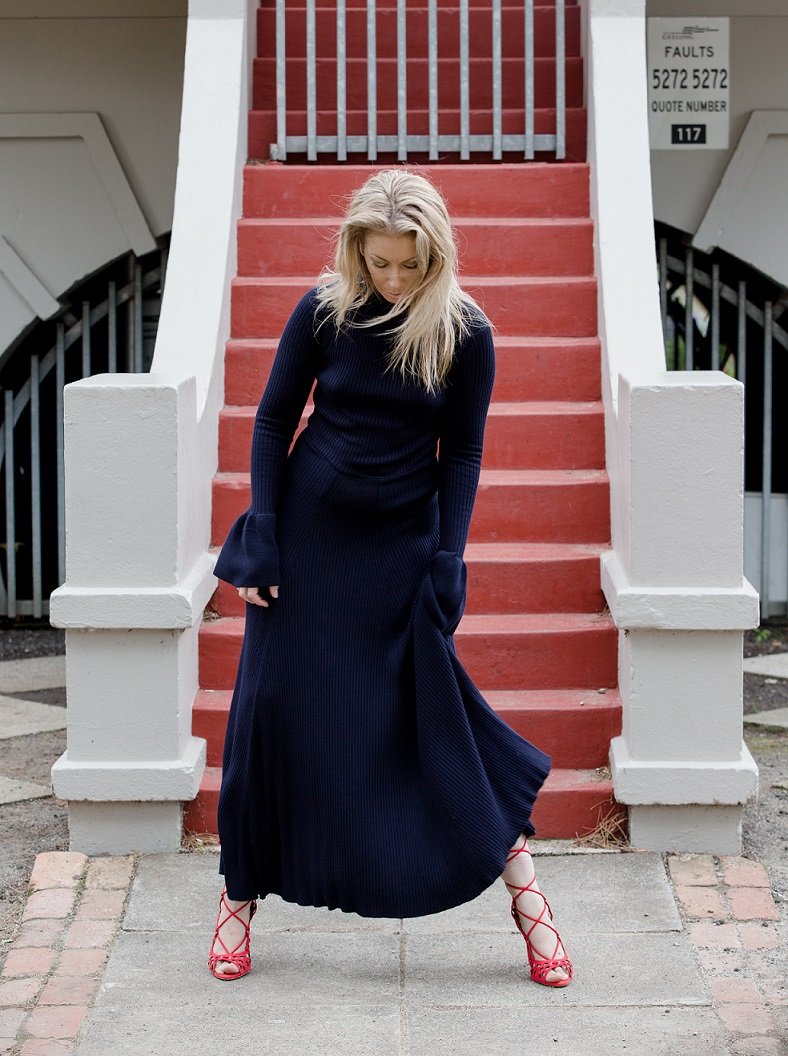 I still don't know why she doesn't talk to me and the very last attempt I tried to salvage our friendship was in August last year when I left her another message to catch up over coffee (no response back) and also I had posted a birthday gift to her son, who had turned one years old. I had sent him a couple of birthday presents: a unicorn soft toy (she loves unicorns) and an alphabet/ number bath book. She sent me a text message to thank me and sent me a photo of her son playing in the bath with his book.
I guess I did that in some way to get closure. It was my own way of saying goodbye and letting it all go …once & for all.
Losing a friend is almost the same type of heartbreak as like losing a boyfriend. The thing about losing a best-friend is that they are always with you, you confide in them, enjoy spending time with them, you basically love them like a family member.
You are left feeling betrayed, sad, angry and confused. In time the feelings will go away but left behind is a residue of the shadow of that best-friend, a fragment, a flicker in the corner of your mind, reminding you of that friend you once had but eventually, in time, you do move on.
The difference with a non-family member is that they don't have to stay… and that is just what she did – she didn't need our friendship anymore.
It truly hurts to lose a friend, and no doubt about it, I can now see it as a life lesson learnt. They were once a part of my life, and we were meant to be the best friends in that particular time in life, and because of that, my life is altered for the better. I've been able to learn and grow from it. I will always care for her, and if by chance she needed me one day & called me, I would be there in an instant. I would never shut the door on her; that's not the type of person I am.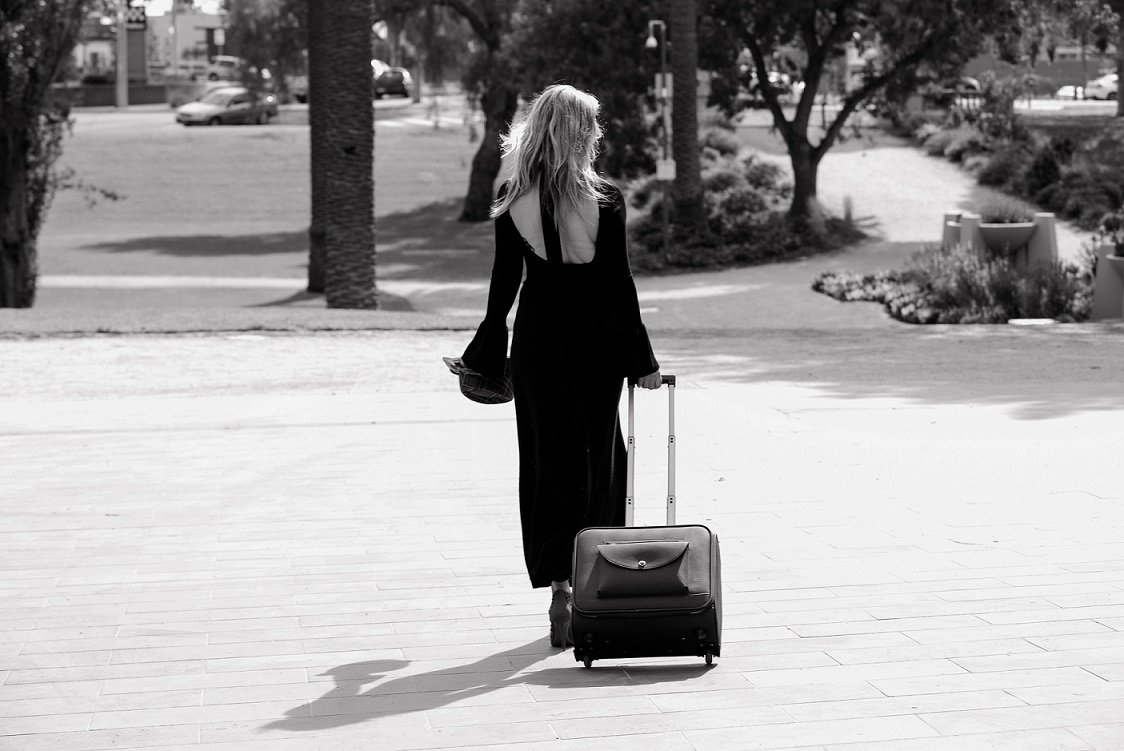 "Maybe some people aren't meant to be in our life forever. Maybe, some people are just passing through." Danielle Steel
There are people who come into your life who will be there until the end of time, and these are the ones you need to focus on. The energy of confusion and anger that you have wasted time on, put that energy into loving & supporting the ones who you know, who you can see are there for you, in thick & thin, in good and bad times.
I won't waste my time anymore on wondering what happened and why it went wrong. That's just wasted energy that could be placed else where it's needed.
I'm proud of who I am, and who I have become. I know I am loved, and if I only I have a small group of people in my life? You know what? That's OK.