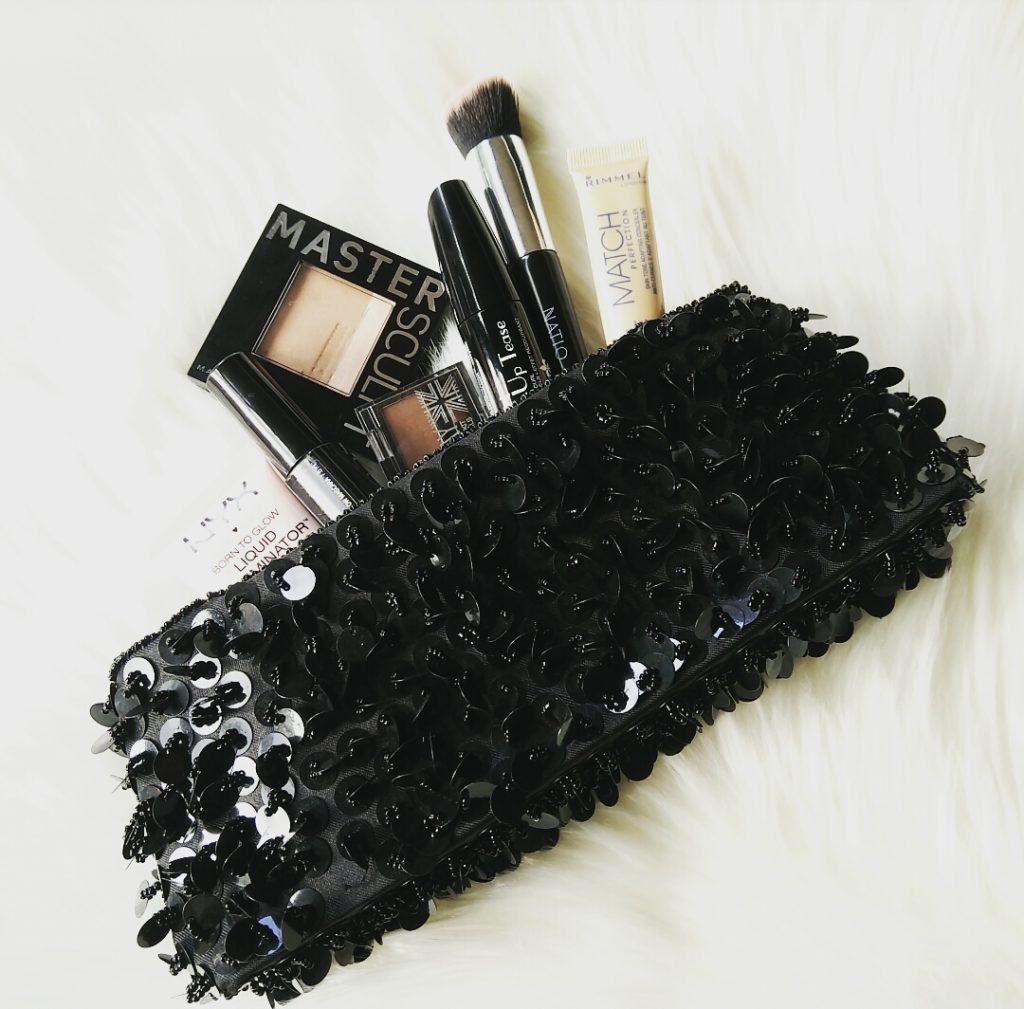 "This beauty bag contains my face!"
Like any woman, we have skin care & make-up products scattered all over our home (maybe even in the car?) and probably even some are stashed in your partners cabinet (go on, admit it… I know that I am guilty).
I have a small beauty bag that I take everywhere with me for those, 'oh you know, just in case moments'. They are just my necessity essential (life saving haha!) items for any top-up, to look refreshed and super glam moments that are needed. These are a list of my essential items: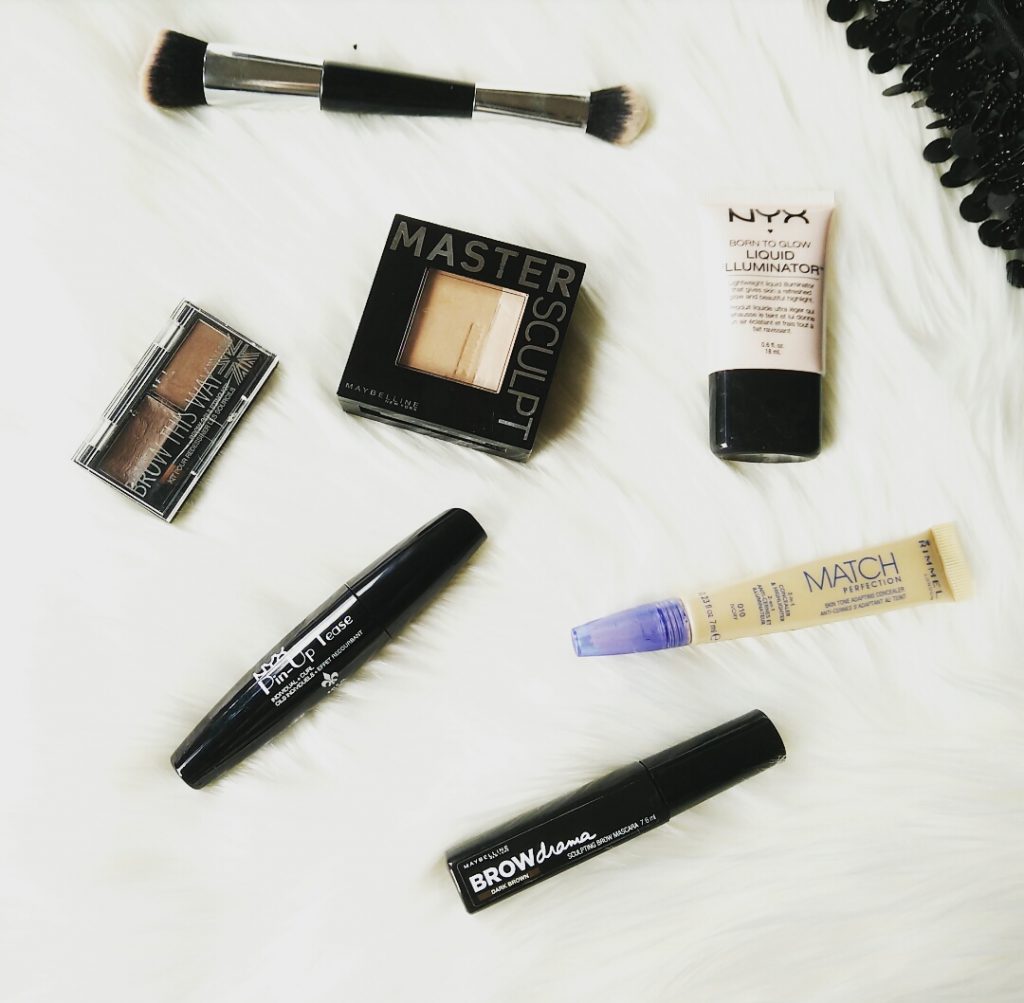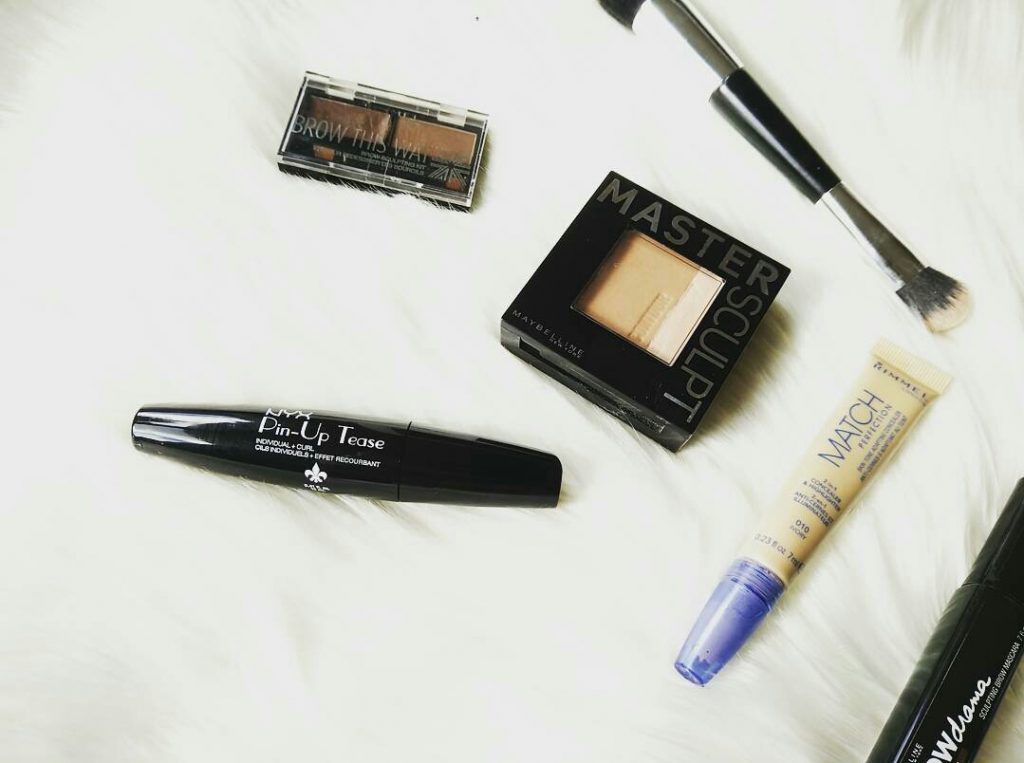 Seriously, how can you not have mascara in your beauty bag?! Sacreligious! It is a MUST! I'm loving this mascara at the moment. I love how it has the curved brush (which is my choice as I feel I am getting the proper curve on eyelashes) and the brush itself properly separates the eyelashes, one by one and I see immediately the curved effect. It it really opens up my eyes.
I used this product when I'm wanting a natural looking radiance shine over my cheek bones and I even used it on the cupids brow to give it that extra highlight.
Rimmel – Match Perfection Concealer
I love this product and have used it for a few years now. It has a soft brush for you to apply the concealer. Hides those dark circles and take note, it also can be used as a highlighter too on those upper cheek bones, girls!
Maybelline – Master Sculpt Contouring Palette
Now, this is the one item I just cannot live without! I have tried a few different contouring products for a while but this is the one that has impressed me the most so far. The shades are perfect and blend in so well. It gives you that extra something something, enhancing and pushing out your features.
Maybelline – Master Brow Pro Palette
Life is too short to have bad eyebrows'
How I wish I could've told my teenage self to NOT pluck those eyebrows way back then! Oh well (cue in the shoulder shrug). Enter in the eyebrow palette! Sculpted brows with the all-in-one brow kit that sculpts, fills and highlights to create brow perfection!
Maybelline – Colorama Lip Gloss
I envy any woman who can wear lipstick. I really would love to but I just don't think it suits me. Hence my addiction to lip gloss! I think I probably own hundreds of lip gloss tubes. They are stashed in every handbag I own, in my car, on my bedside table, at work on my desk and probably in the pockets of all my jackets. I really love this lip gloss from Maybelline – Color Show by Colorama. I find that lip glosses just add the extra level of sensuality with a touch glamour.
So these are my essential items that I have in my beauty bag. Tell me about what your must have items that you carry inside your beauty bag xoxo