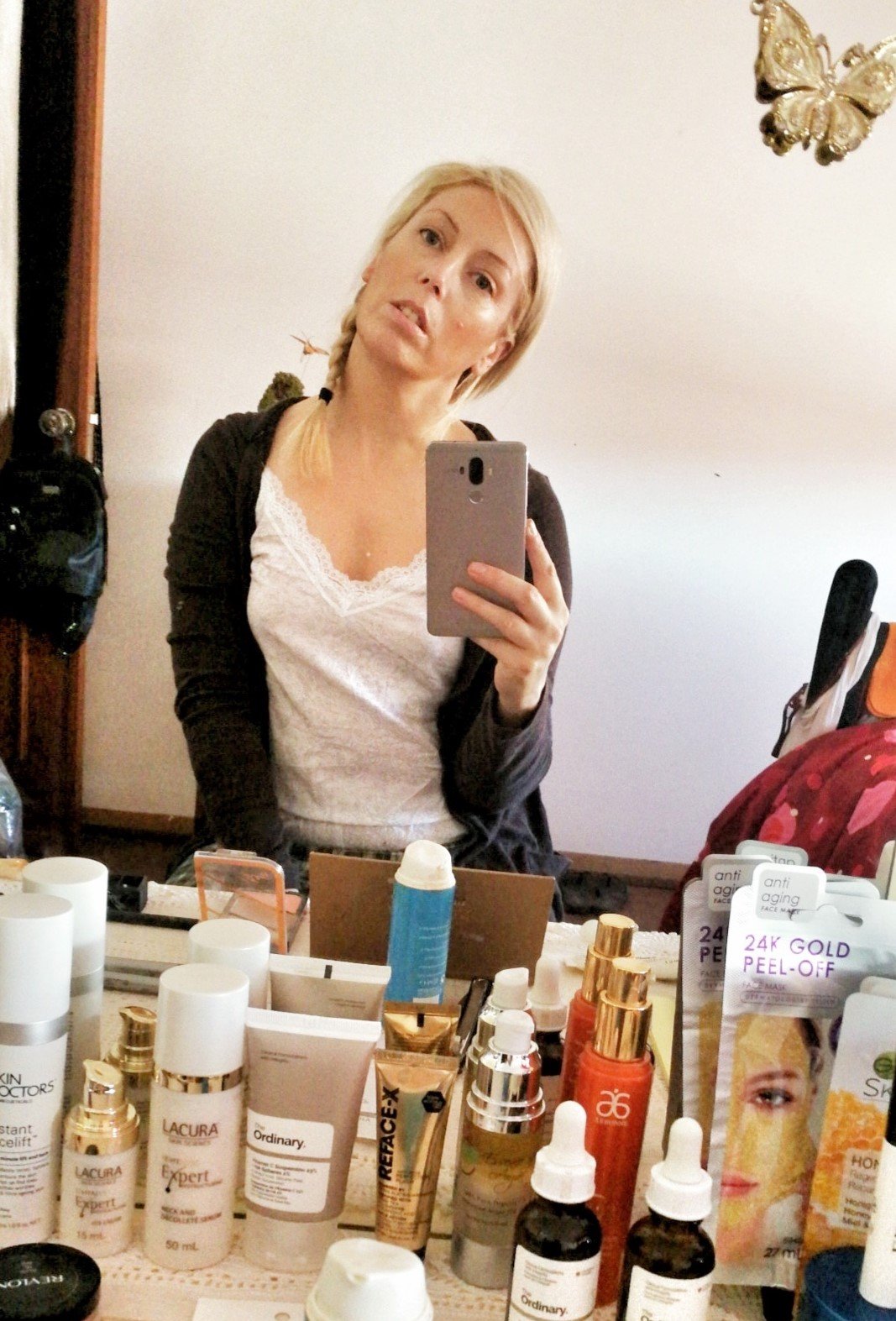 Nature gives you the face you have at twenty; it is up to you to merit the face you have at fifty.     

Coco Chanel
The secret to eternal youth is something that many people have unsuccessfully tried to find throughout history. Many people spend lots of money, time and effort in pursuit of the perfect wrinkle-free complexion, with varying degrees of success.
But, keeping your skin looking fresh and healthy can not be achieved through miracle creams alone. Instead, the best way to look younger is to look at your lifestyle choices and considering whether they could be harming your skin.
Here are some of the most common lifestyle factors that can interfere with the health of your skin:
Not Sticking with a Skincare Routine

Achieving a youthful glow and smooth skin may be something that you crave, and skincare products can work wonders, but you need to be sure that you are using the right ones.
All too often, people splash their cash on the latest must-have cream with a big price tag. But, if you want skincare that delivers the results you desire, you will need to take a more targeted approach to buying skincare.
Constantly buying the latest big-name product to hit the shelves can leave you with a bathroom full of half-used products that haven't lived up to the hype of their advertising campaigns. Instead, focusing on the areas of your skin that bother you and finding solutions to remedy these problem areas could work better for you and deliver more noticeable results.
For example, if you dislike the lines and wrinkles on your chest, you could try a product such as Wrinkles Schminkles that target the area and helps to reduce the appearance of fine lines.
Once you have found the products that match your skincare concerns try to stick with them for a little while (as long as they are not irritating your skin) and you should see an improvement.
Missing Sleep

If you are someone that finds it hard to fall asleep, you may struggle to get the amount of rest that you need each night. Making a conscious effort to transform your bedroom into a relaxing space to help you drift off into a deep sleep each night.
Sleep is vital for your body to function as it should, and is also incredibly important for your skin. While you sleep, your skin is busy repairing itself. Overnight your skin works hard to boost collagen and blood flow which helps to reduce wrinkles and age spots.
This makes sleeping a crucial lifestyle factor in your quest for younger-looking skin. It is recommended that adults get between 7 and 9 hours of sleep per night. So, if you are getting less rest than this, making an effort to sleep more could help you to improve your skin and stay looking younger.
Stay Protected in the Sun

UV damage is a major cause of prematurely ageing skin, so if you were a sun worshiper in the past, it might be best to stop and focus instead on undoing the signs of aging.
The production of free radicals can lead to wrinkles and sunspots appearing on your face. You may notice that your chest quickly develops a crepey texture and that the fine lines have started to deepen. Protecting your skin from further sun damage is essential to help it stay healthy and looking young.
To prevent fine lines around your eyes from deepening, it is a good idea to pop on your sunglasses. Squinting in the sunlight can cause lines around your eyes to become more prominent, but your sunglasses should help to provide this area of delicate skin with some added protection.
Going to Bed Wearing Makeup
When you are tired and have had a busy day, it can be tempting to just head to bed without removing your make up. If you go to sleep wearing makeup on a regular basis, you may find that your skin's appearance becomes duller, which makes it look less youthful.
To add to the problem, you may also begin to develop spots as a result of your pores being clogged up by makeup. 
Taking the time to remove your makeup every day and perform your full skincare routine should help your skin to stay as healthy as possible.
As you can see, there are many lifestyle habits that can cause your skin to age. To take care of your skin and keep it looking young for as long as possible, you need to make sure that your lifestyle choices help to improve your skin rather than cause it to age prematurely.