Celebrating fashion magical moments from Kylie Minogue's highly successful concert tours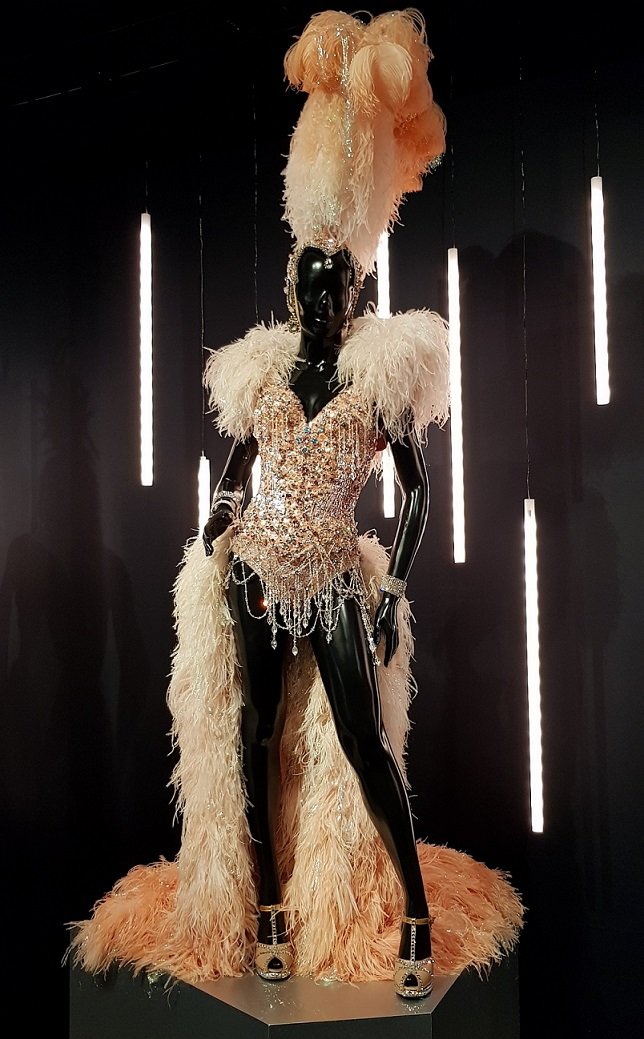 "From rah-rah skirts to haute couture, it has been a wonderful journey. I understood early on that I was not one of those people who have the quality, which I admire, of having one clear & distinct style. My style is very much at the mercy of my mercurial nature & chameleon ways." Kylie Minogue
Are you ready to step back in time? (remember that Kylie classic?) Thanks to the Arts Centre Melbourne, the Kylie On Stage exhibition has been traveling around regional Victoria since 2016. Geelong was the second regional location in Australia to host this incredible exhibition.
Kylie On Stage celebrates almost thirty years of the Australian pop music Queen's concert costumes, starting in 1989 right up until the last tour in 2015. The exhibition is laid out in a chronological theme order and gives audiences an up close & personal insight into her ever evolving stage persona throughout her career.
I've always been a massive Kylie Minogue fan since the very early days, and when I say the very early days, I mean, the very early days: since she appeared on The Henderson Kids (Australian kids television series show).
I've been to every tour, and each time Kylie has blown me away with her amazing live performances and her down to earth, warm, charming personality.
Walking into this exhibition I was like a kid in a toy store: mesmerized by all of the incredible outfits, enthralled & intrigued by the back story on each outfit, how they all came about – but to be honest, I truly felt I was in the presence of Kylie (per se), as each costume of hers just radiated her energy and spirit.
While her music was being played out in the back ground on loud speakers, I was there, happily singing to myself, along with Kylie to the song that was playing, just really absorbing in this incredible moment.
THE EXHIBITION COVERS THE FOLLOWING TOURS
Fun fact: Did you know that when Kylie first started performing live in the early days, both her mother and grandmother, alongside Kylie would design and create her on stage outfits?
Kylie has been known to sit behind her Janome sewing machine making alterations to outfits, adding some lace here and there or whatever material that inspired her. For many years own Kylie's mum was the head costume designer on her most of her tours.
Nowadays, some of the biggest names in international fashion such as Dolce & Gabbanna, Jean Paul Gaultier, John Galliano, Karl Lagerfield and Julien Macdonald have all created many iconic costumes for Kylie, including local Australian designers Peter Morrissey and Mark Burnett.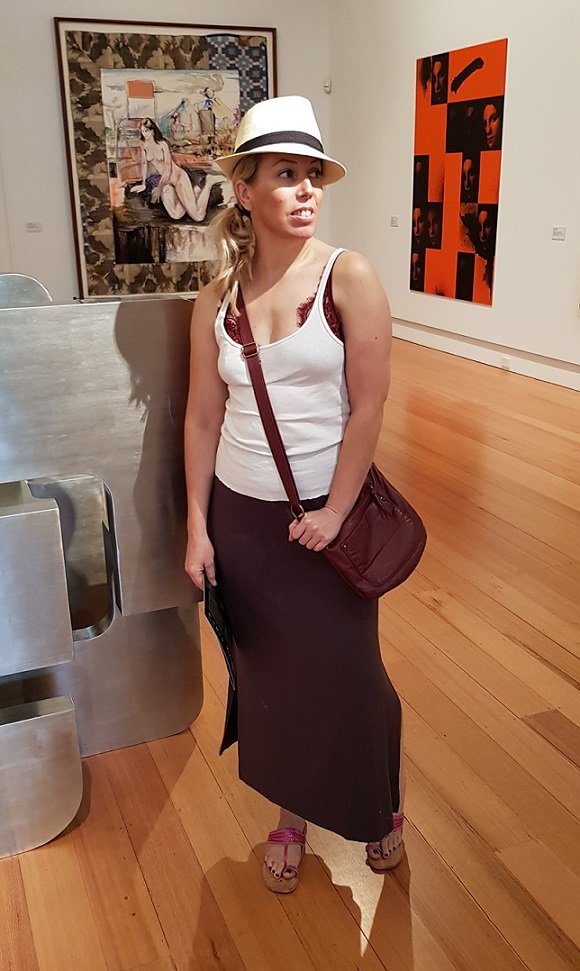 Kylie and her family have donated over 800 costumes to the Art Centre Performing Arts Collection, and on the opening of the private preview back in 2016, Kylie had said:
"They basically had to kick me out," Kylie said. "It's my natural urge to go & re-arrange things, and check everything. There's a whole lot of my life and stress and triumph and tears and blood and cuts and all sorts of things now on display there."
"Touring & live performances has been such a big part of my life and my development as an artist, so I'm thrilled that the Arts Centre Melbourne are staging this free national exhibition."

Kylie Minogue