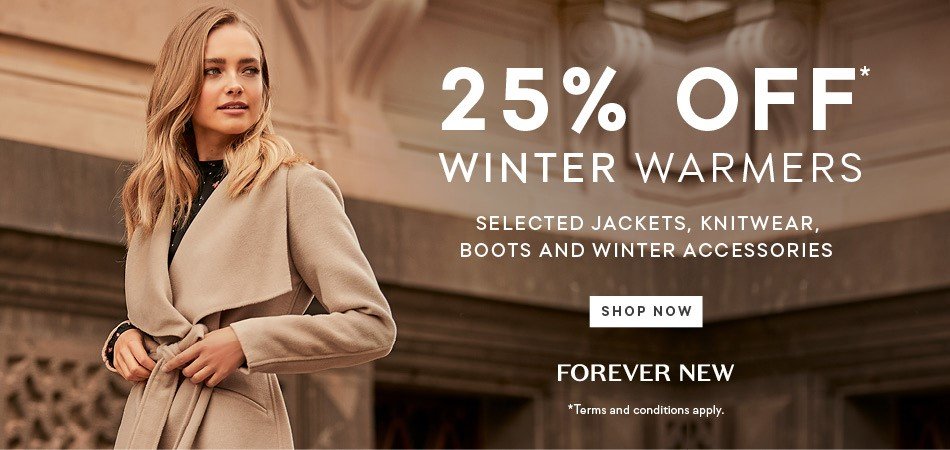 Shop 25% Off Selected Jackets, Knitwear, Boots & Winter Accessories
Revamp your cool weather wardrobe with chic new styles to beat the winter chill.
From wool-blend coats to long-sleeved dresses, luxe knitwear layers and ankle boots, these are the must-own winter wonders to have on rotation now.
Update your cool season wardrobe, with 25% off selected winter warmers for a limited time only at Forever New.