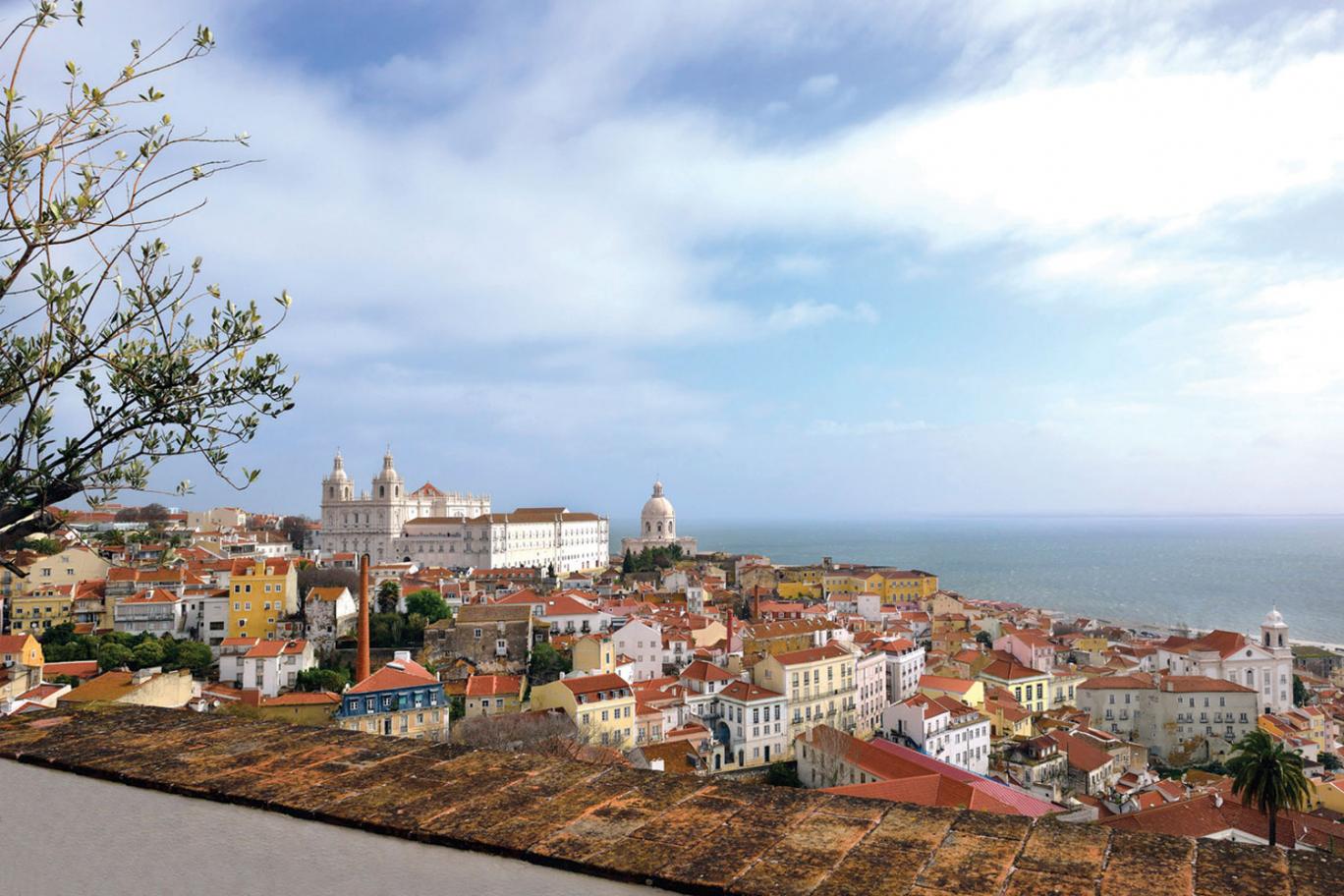 You don't need magic to disappear… all you need is a destination.
Let me just begin by saying that Lisbon (or Lisboa as its said in portuguese) is the most beautiful and my favorite city in the whole wide world. Now, I must admit that I am totally biased.
Why? Well first of all I was born in Portugal and lived the first nine months of my life up north in a teeny tiny village called Abadim (part of Cabeceiras de Basto). I have holiday homes in Lisbon (and in Abadim too). So every time I've returned back to Portugal for holidays, I've stayed in Amadora which is a district of Lisbon.
The best way I can describe Lisbon is that its a city that is caught between two worlds. From the old architecture, to the buildings, to the houses and stores, to the cobble stones on the roads and pathways – are all from hundreds of years ago. Untouched beauty. Old fashioned but yet very cosmopolitan.
Lisboa is the capital city of Portugal and although its not a huge city, its really easy to explore on foot (just make sure you are wearing comfortable shoes!). A few days to see the entire city is really not enough, in my opinion. You really want to take advantage and stay at least two to three weeks exploring every inch of the city.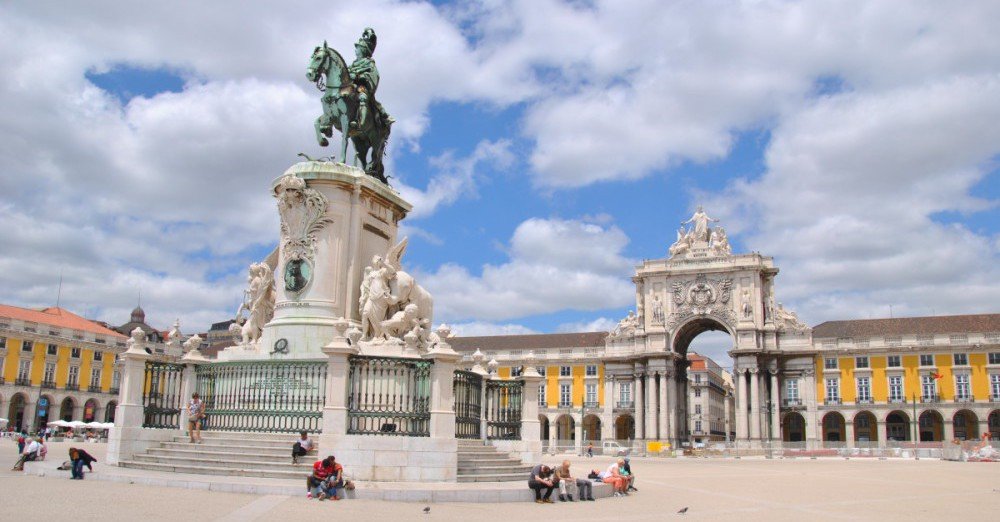 Praça do Comércio was built in 1755 after the biggest earthquake Portugal ever had, followed by a tsunami, which destroyed a major part of of Lisboa.
All of Portugal's national treasures (such as art, literature and navigation documents) were all lost due to the earthquake/tsunami.  I always return back here time and time again, and just spend hours sitting there taking in the beauty of it all. It's positioned on the edge of Rio Tejo (Tagus River).
In the center of the square is a gorgeous statue of King Jose I on a horseback, wearing his emperor's mantle. It measures to about 14 or 15 metres in height, and the structure of this statue is truly out of this world.
The square is surrounded by restaurants and stores, and makes its way into the Arco da Rua Augusta, which has many little stalls, restaurants and stores all along the way. You can spend so many many hours here; every-time I am back in Lisbon I always come back to this square many times, just chilling and absorbing the energy of this place.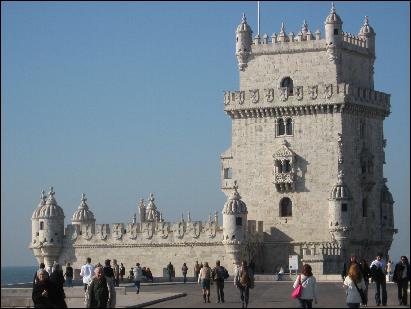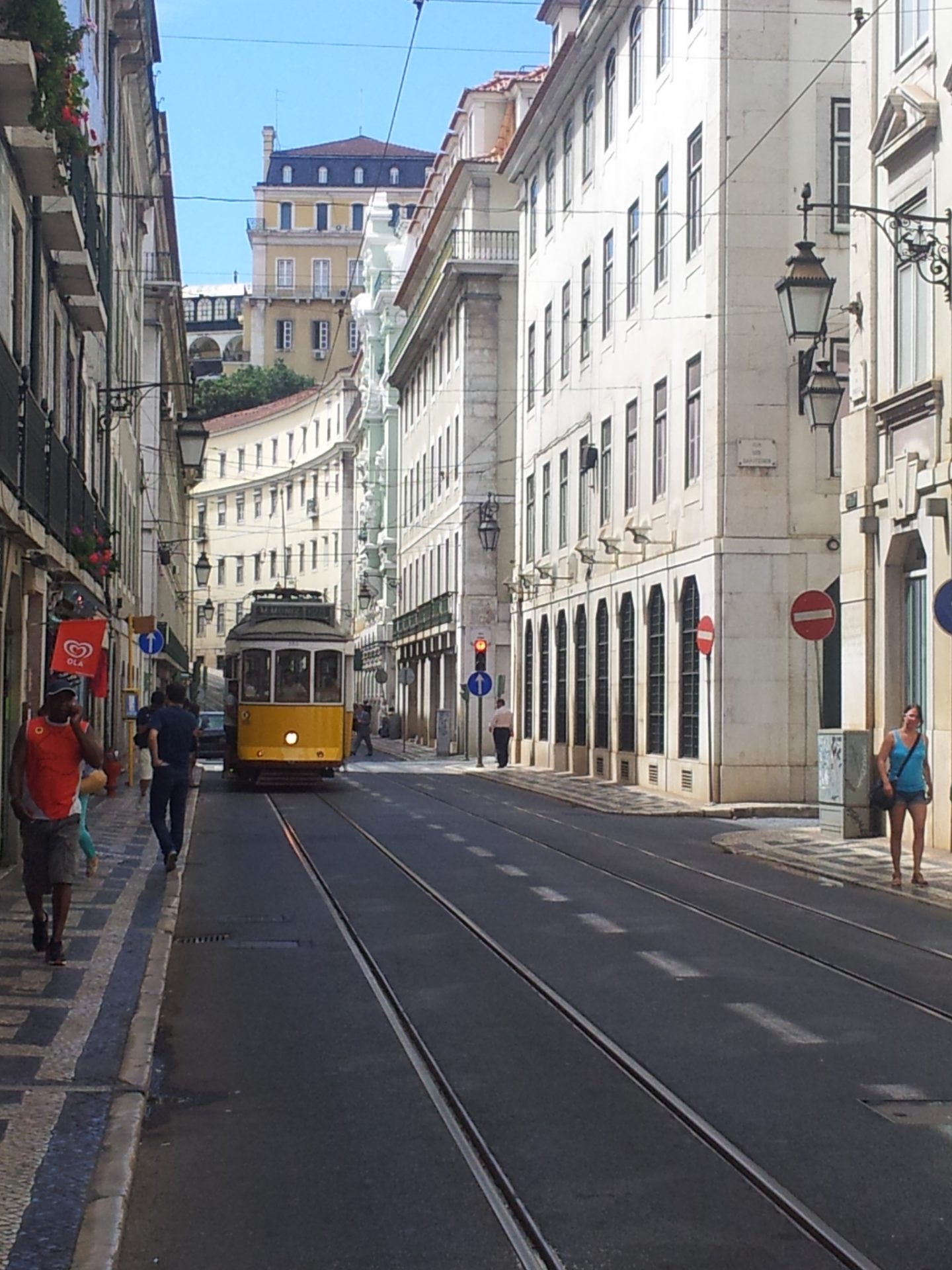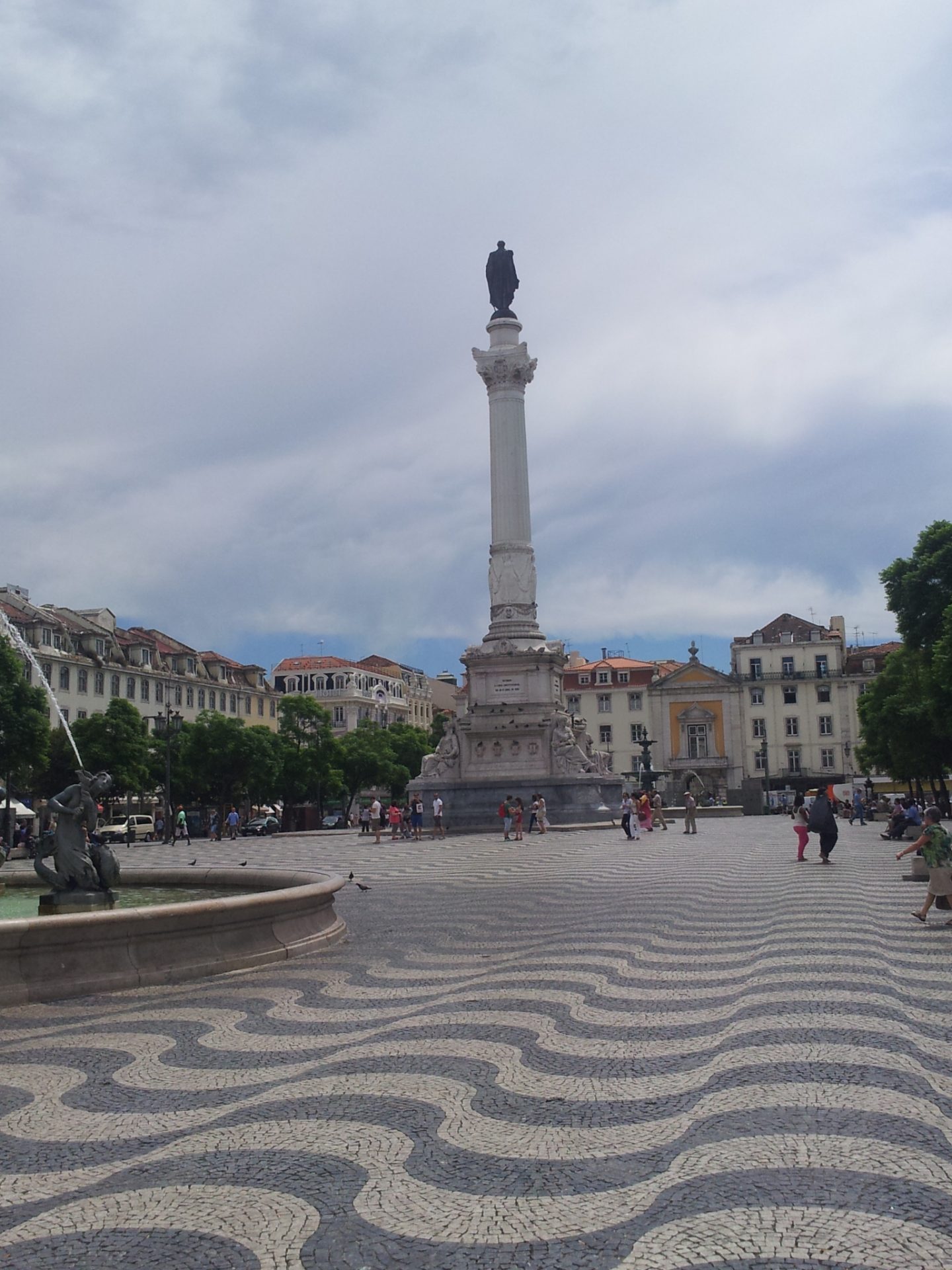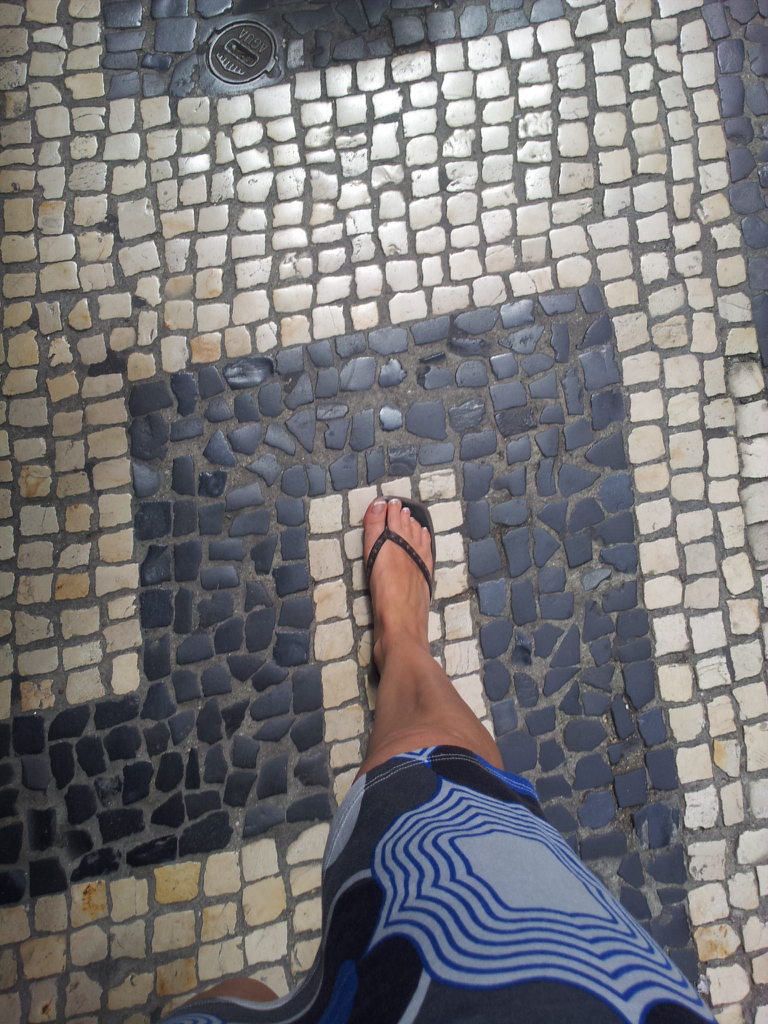 You can go on one of the old original trams that Lisboa still uses from the city center and go to Torre de Belem. This gorgeous monument was built in 1515 as a fortress to guard the entrance of Lisboa's harbour and was also the starting point for a lot of the portuguese navigations that the Portuguese undertook in the 14 & 1500's when they set out on discovering many countries and continents around the world. This monument is truly an iconic vision and symbol for the city.
The traditional old trams are still used in Portugal but only three cities continue to use them (Porto, Lisboa and in Sintra). The trams first came to Lisboa in 1901 and I strongly urge you that you catch tram 28 whenever you are in Lisboa, as this is the one tram that has the most amazing beautiful routes that you will ever see. The route goes through many of the dream like parts of the city, such as Baixa, Alfama, Graça and Estrela. These classic old trams are able to navigate the steep inclines of the tracks, so make sure you take a ride on the number 28 tram if you're in Lisboa. You will not won't regret it (and you get some great shots to post on instagram! Haha!).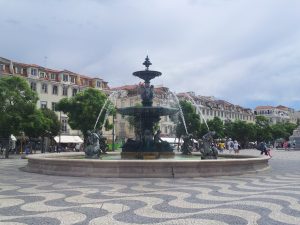 Praça de Rossio, or the original name Praça de Dom Pedro IV, is the main central square of Lisbon and is really the true heart of this city. Lisboa has so many grand fountains, cobble stone pavements and its surrounded by majestic buildings. Lisboa revolves around the Rossio and this is where you will see a lot of the locals and tourists, just eating and drinking, taking in the magical beauty of the city. Its just so enchanting. God knows I have gone to every section of the Rossio, that I still cannot get enough of it, and every time I go there, it just feels like the first time.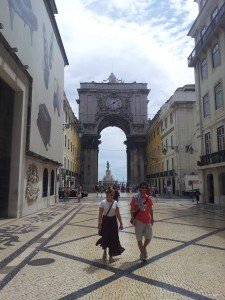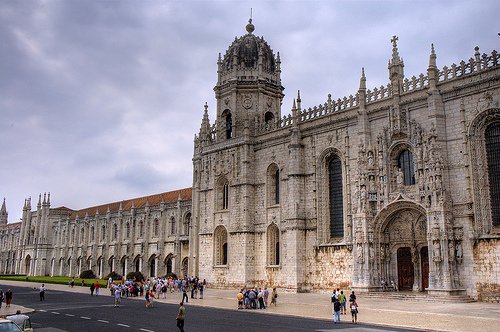 Make sure you visit the 'Mosteiro dos Jerónimos' (the Jerónimos Monastery). It is absolutely mind blowing and so beautiful! The works on this monastery started in 1501, and it took exactly 100 years for it all to be completed. This monastery is also where many of the past royalty (Kings & Queens) and also the famous portuguese navigator, Vasco Da Gama, are buried. You can visit their beautiful sculptured tombs.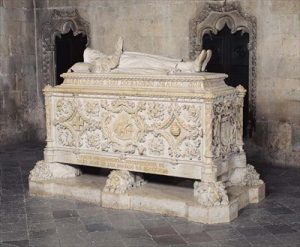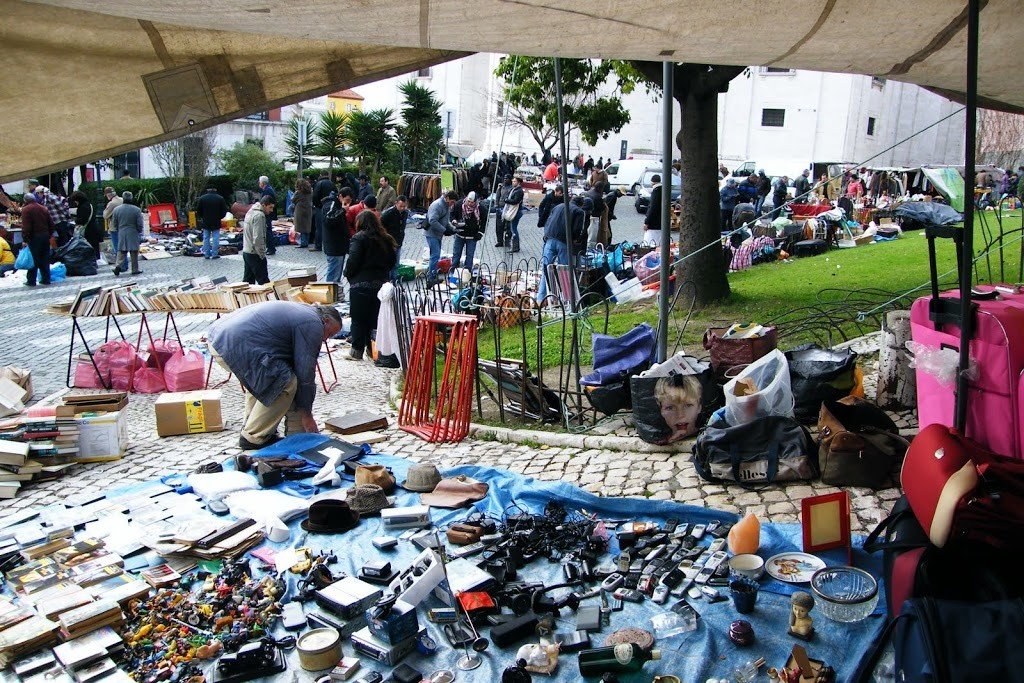 Many years ago my dad took me to this huge flea market in Lisboa called 'Feira da Ladra'. I just fell in love with it and couldn't believe how big it is and how far it reaches.  Its on two days a week, and all the traders display their items (new, second hand, junk, collectables etc) on stretched-out blankets, spreads on stalls, as well as hanging things from the wall.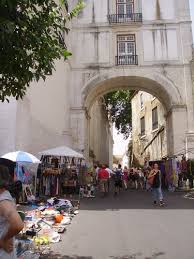 "Feira da Ladra", translated into english means, "Thieve's Market" and is found on many several streets of the Alfama district. My dad once told me that it's been around since the 12th century (Portugal was formed in 1128) and continues to thrive still til this day.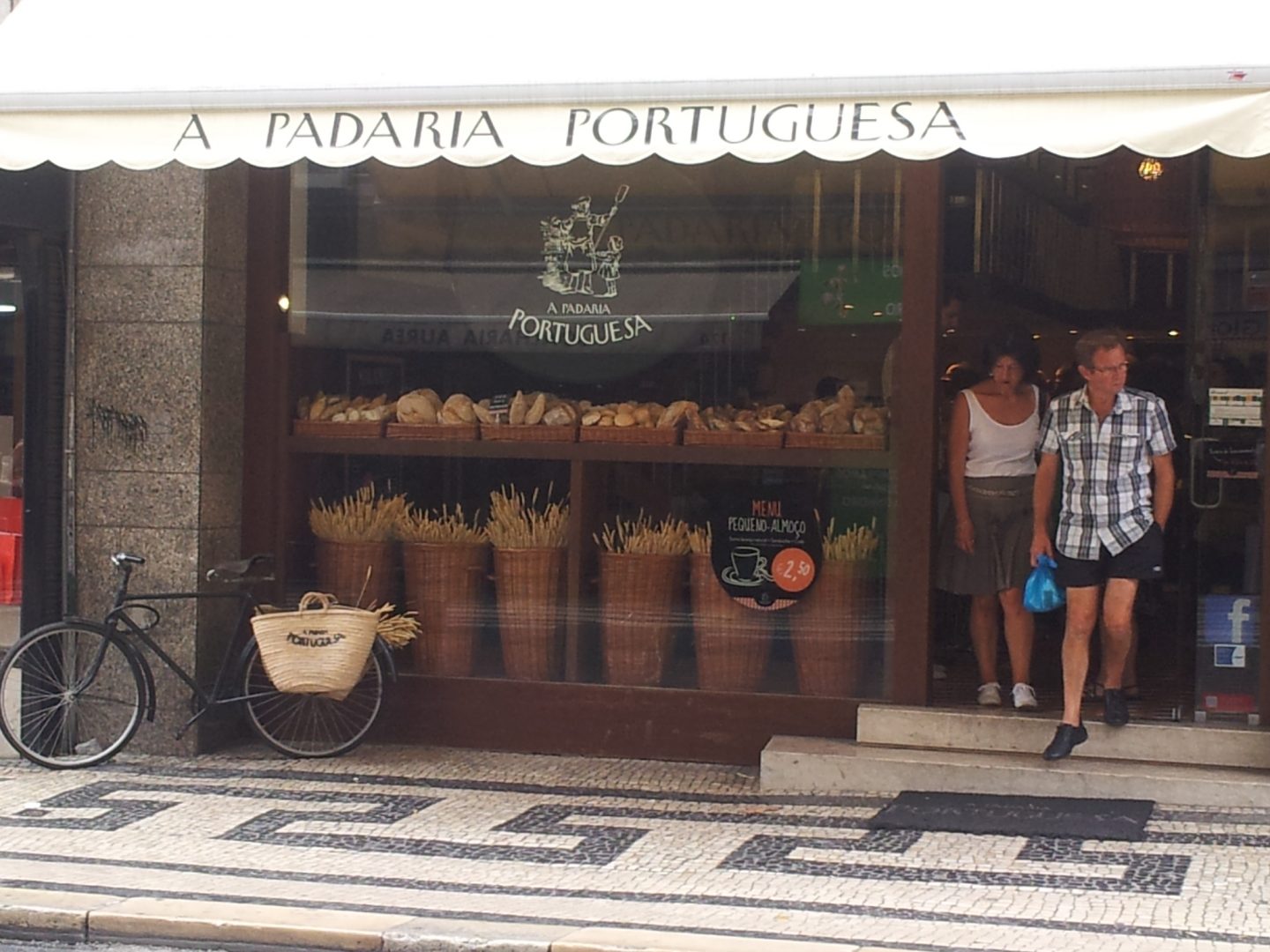 Portuguese bakeries are unbelievably delicious! A tradition that most portuguese natives do every day, is go to their local bakery and buy their bread. Morning and afternoon. When you walk into the 'paderia' (bakery), the aroma of the cooked bread, just wafts over you and you are literally salvating at the smell of it. I don't know why, but I only ever eat bread whenever I'm back in Portugal. Its just so AMAZING!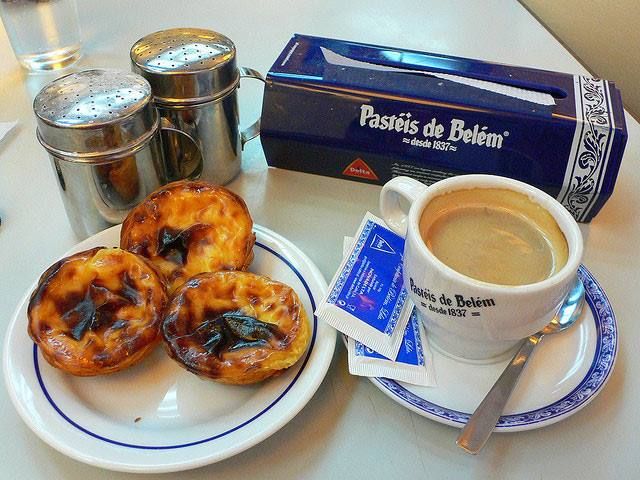 Now, if you ever make your way over to Lisboa (or any part of Portugal), you have to try the traditional bica portuguese coffee. It's served in a small narrow cup and is quite similar to espresso but longer and smoother. Also you have to try the 'pasteis de nata'. It's a portuguese custard tart that is cooked in a flame oven, and its the most delicious and addictive thing that you could eat!!! Nom nom nom nom. Haha!
Sintra is another part of Lisboa that you must go and just see for yourself. Its like stepping through a magical wardrobe (yes, I'm referencing The Chronicles of Narnia here, haha!) and finding yourself transported into some science fantasy movie. Sintra is located west of Lisboa and is so easy to get to via the train.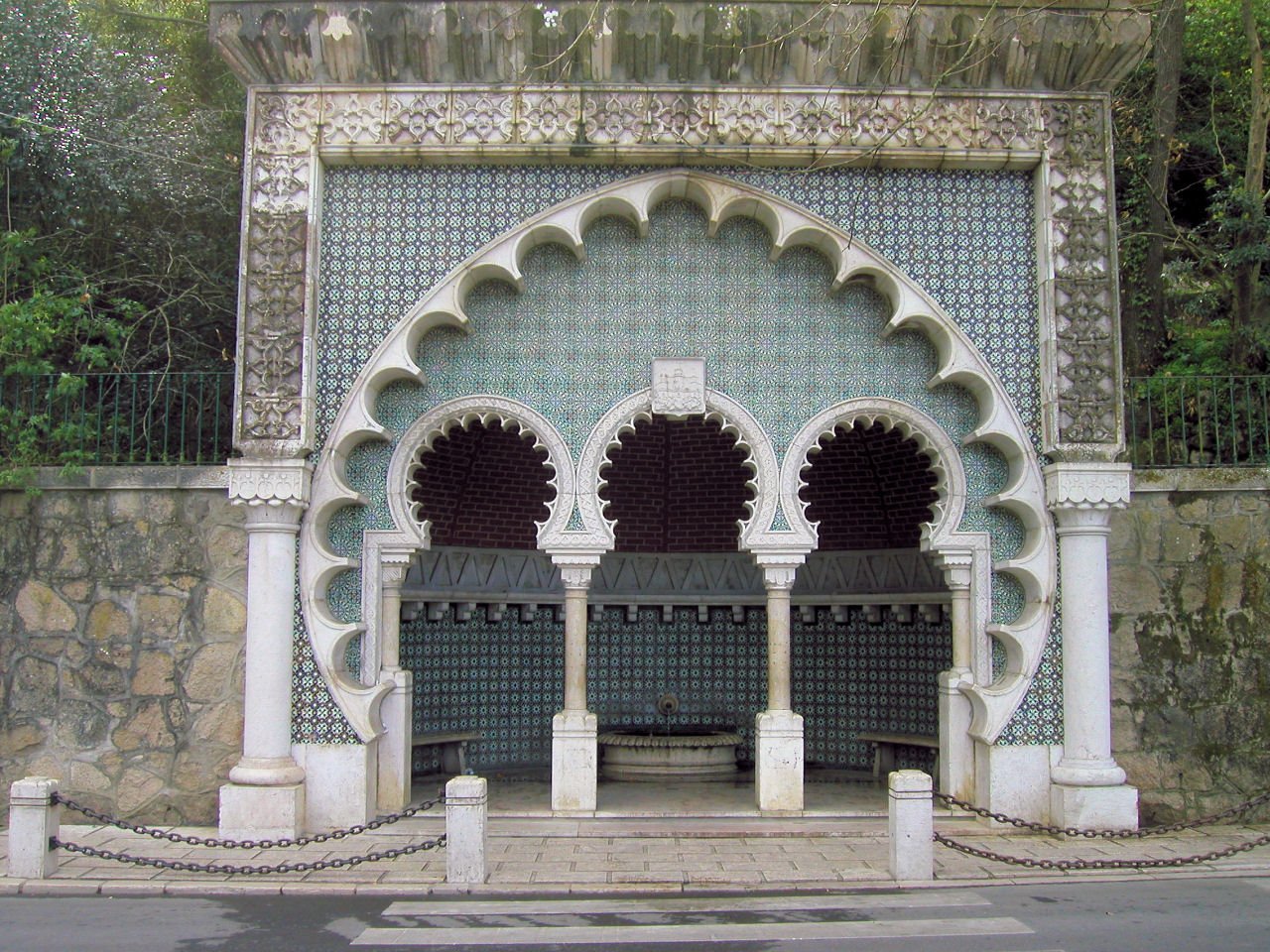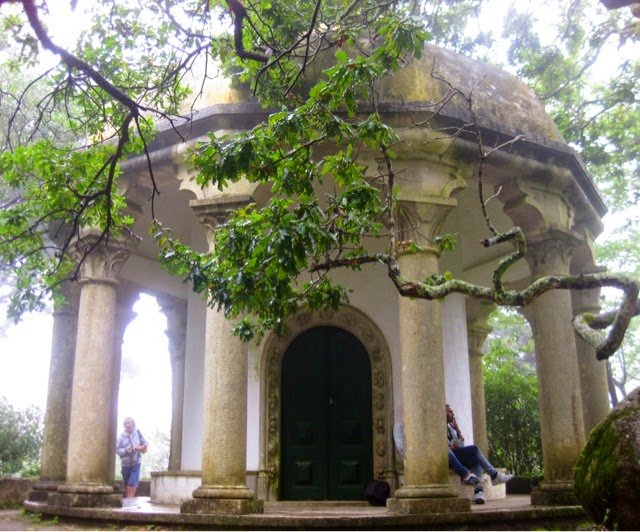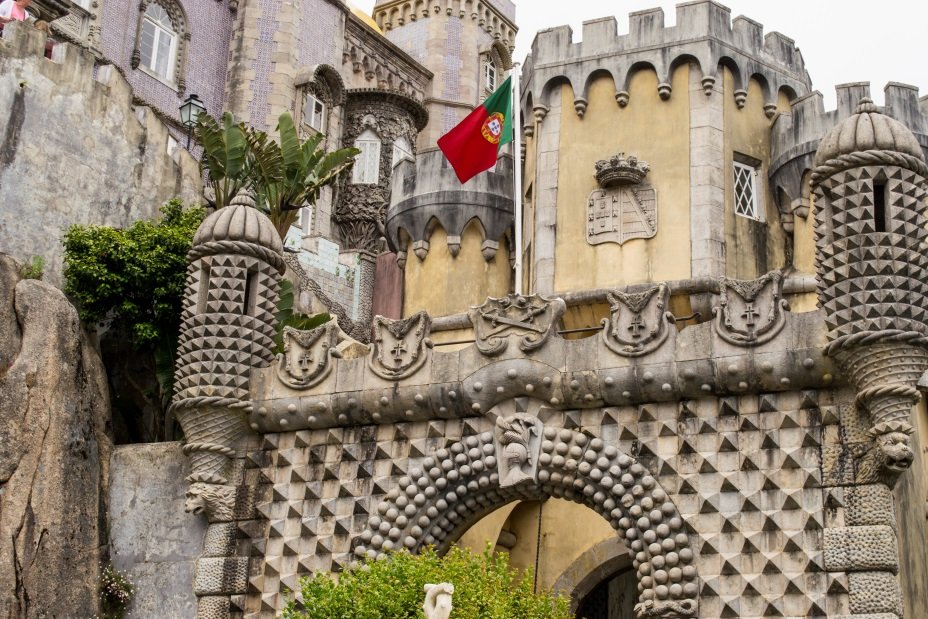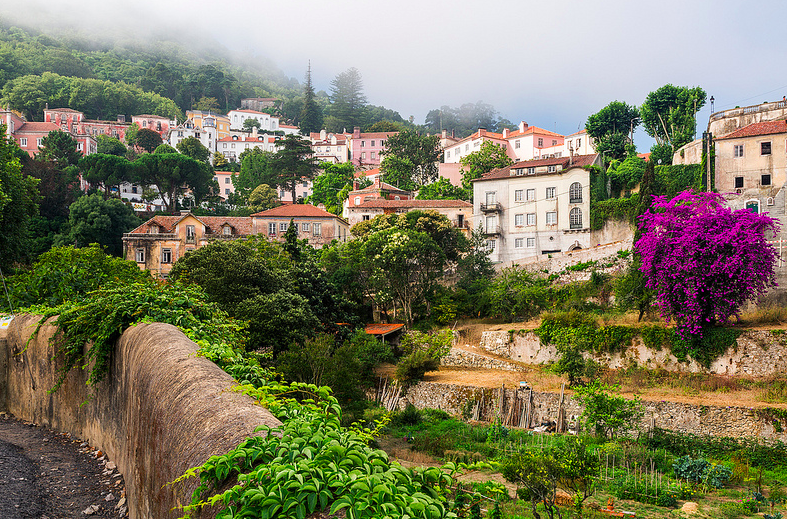 'Every day is a journey, and the journey itself is home.' Matsuo Basho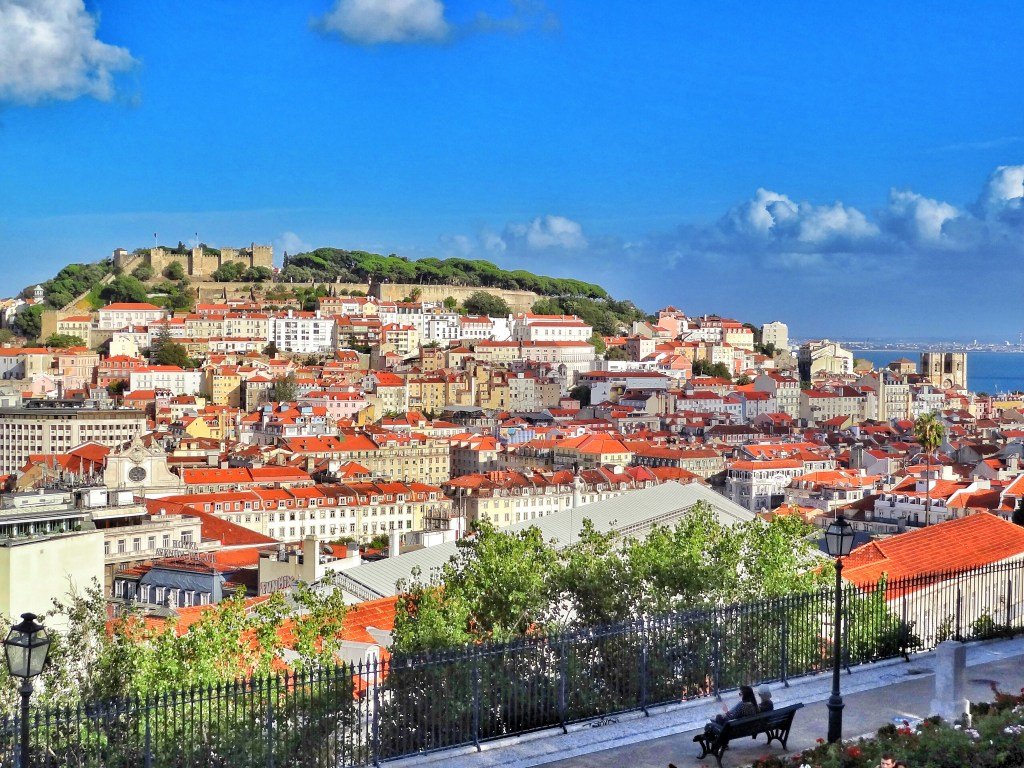 This post is dedicated to my father, who taught me the history of Portugal and took me to all of the places in Lisboa where he hung out when he was young. Since I was a very young child (and up until he passed away), he always told me stories about the Kings and Queens, the famous navigators, the Dictators… just everything that there was about Portugal.
My father took me to a lot of places in Portugal. And for that, I am forever grateful for those opportunities and lessons that I will forever hold close to my heart and will never forget. Because of my dad, I guess I have an overwhelming (obsessive) love my beautiful Lisboa, and for my country, Portugal. Thank you my darling daddy, for everything. I hope I am making you proud from heaven xoxo