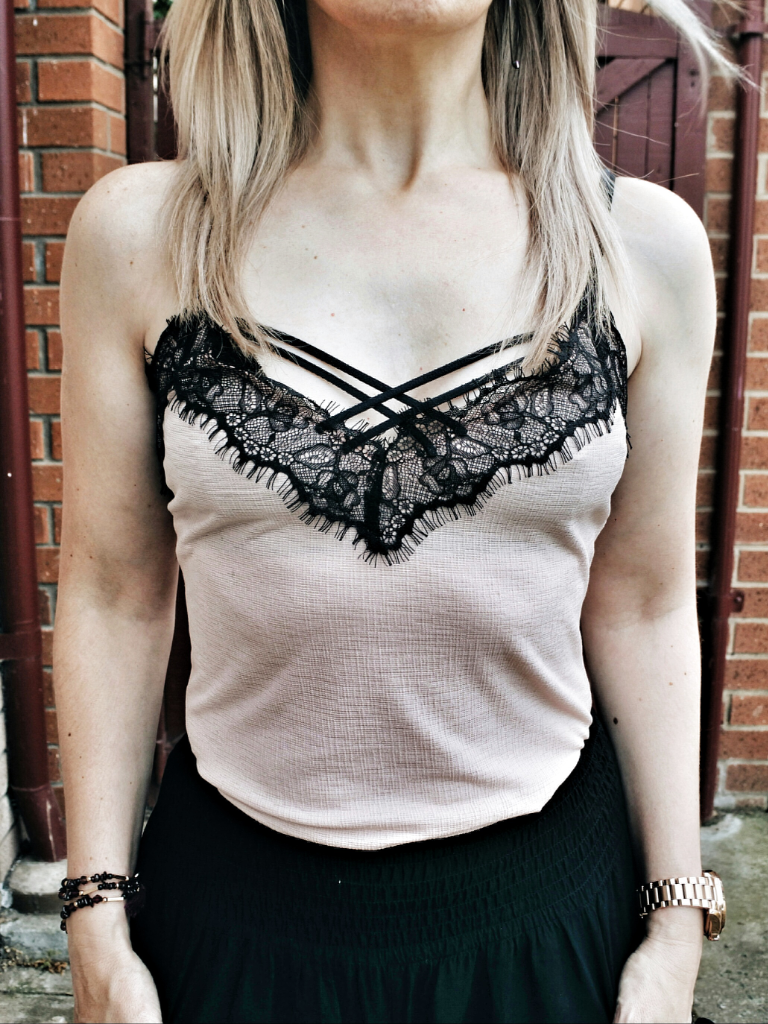 Shut out what everyone else thinks, have the courage to follow your own joy & bliss, and you will be immensely happy.
My style is mainly European influenced high street style, but I tend to base my style on what my feelings and energy are on the moment I get out of bed. Haha!
My looks vary and I go from laid back cool to boho rock chic to 70's flamenco to activewear relaxation and then to glamourpuss… with so many more other style personalities bursting inside of me to come out and play. So today's outfit as I'm heading out to work is boho-chic office style.
Bodysuits are a great piece to incorporate into your closet and into your everyday style. A bodysuit is perfect to layer up in or wear it as the main top!
I've never been a fan of wearing a body suit until now that is, until I bought this piece when I was on holidays in Portugal a few months ago  at the clothing store, Pull & Bear. It has a couple of spaghetti straps, with the top front bodice part covered in black lace and the rest of the body suit in a pink musky colour. It has a very sexy but street like appeal about it and really flatters the body and gives your look, a very simple but elegant look.
While they are little intimidating, bodysuits are actually something everyone can wear. They're ideal for layering, because they give that tucked in look with no annoying bunching. They also look ridiculously cool and have a sexy vibe no matter what they're paired with. I've styled my bodysuit with skinny boho pants and a black fringe kimono.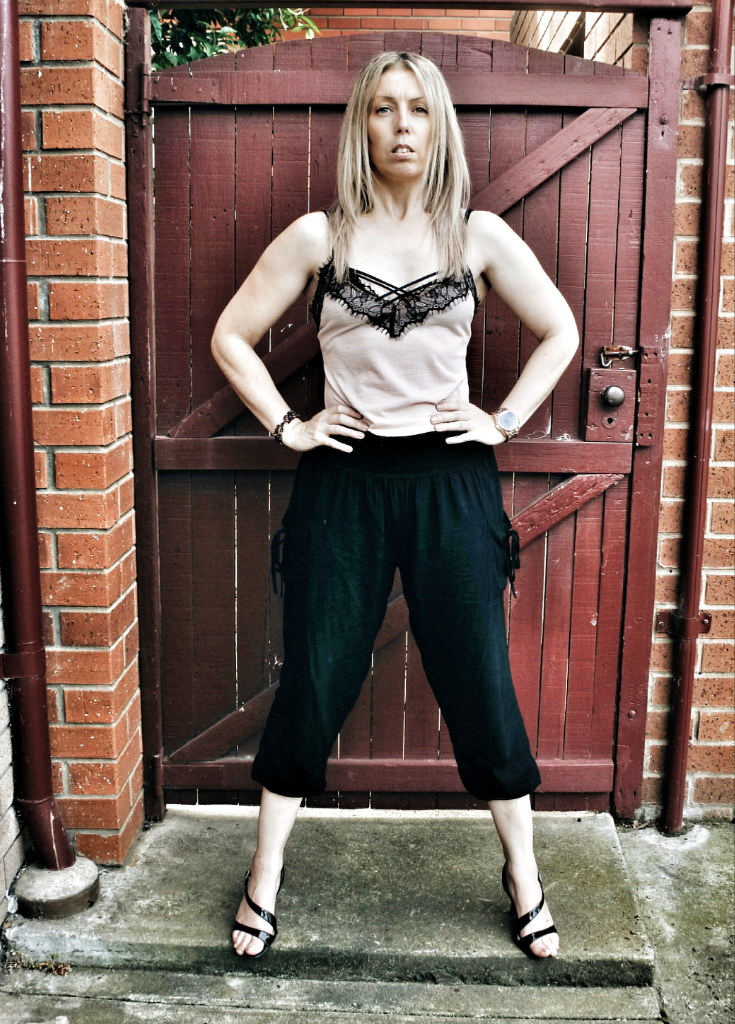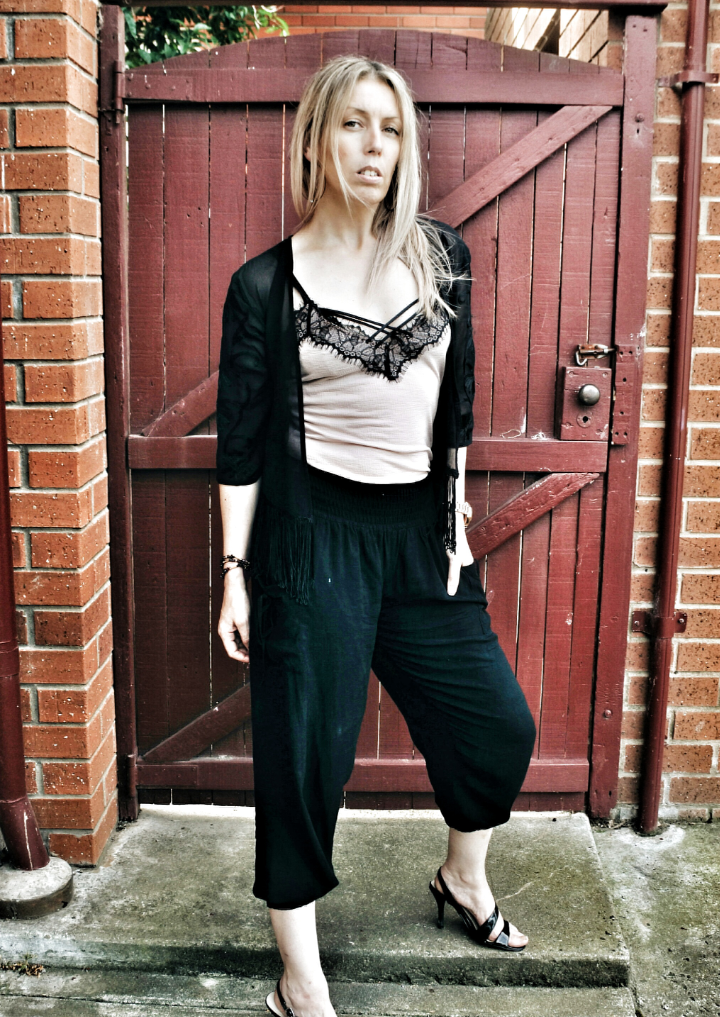 OK, I'm off to work now and I wonder how many emails I have there waiting for me to answer to. Ahhhhhhhhhh, office life! Have a fabulous day everyone! xoxo