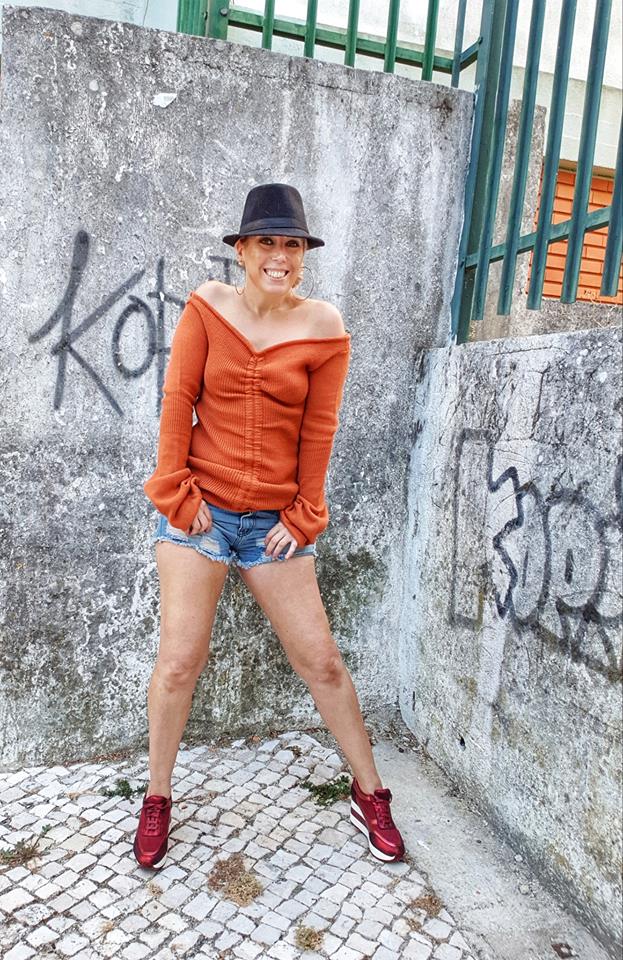 My best makeup secret is pretty simple:

Have the right palette, with the right colours, a concealer & mascara.

Always remember, you need so much less makeup than you really think.
When I'm travelling overseas, especially during the european summer time, the last thing I want to have (and feel) is a face full of caked on make-up. I just couldn't think of anything so uncomfortable.
And definitely not on those extreme hot melting days (think over 38 – 43 degrees) where sweat is literally dripping, no actually – pouring down your face and your back but yet, I still want to look at least half presentable.
I like to keep my makeup simple with just a few makeup products, that will give me that I look like, 'I woke up like this' Beyoncé vibe and not look overdone.
Here's how to get quick and easy makeup when travelling abroad in 10 minutes (!):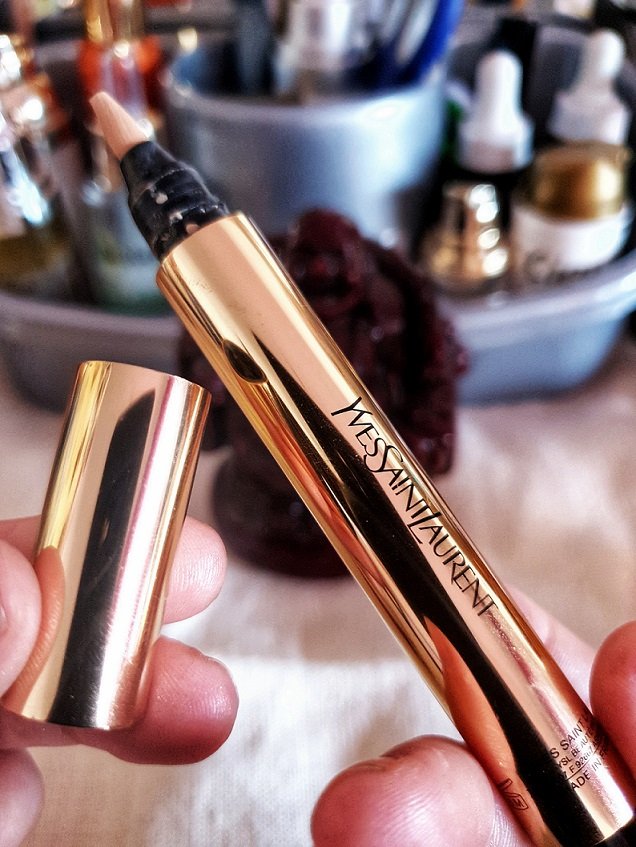 A concealer for me is one of those products that is my secret weapon! On the days that I don't wear any makeup whatsoever, concealer is the only 'makeup' product that I will use. It hides my dark circles, and make's me look human and not, bleugh. 
A good quality concealer hides under-eye circles and blemishes, and just the right amount on certain parts of your face is just enough so you won't need any foundation at all. Concealers are great as they are easy to put in your handbag, and don't take up hardly any room.
My current favourite concealer at the moment is the Yves Saint Laurent Touche Éclat. I use this product every day without fail! I dab a few dots of the product with the brush under each eye, and then use a repetitive dabbing motion with my fingertip to spread it and apply it around the whole under-eye area (as opposed to a wiping motion).
It just blends in so well and reflects light in such a way, that I look so refreshed & bright-eyed. Also, it doesn't migrate to eye creases or smudge off during the day. The staying power is amazing!
I stopped laying in the sun many years, however if I ever get do get tanned naturally it's always just from walking about sightseeing, travelling out in the open.
Obviously I use sun block to protect my skin from the sun's harsh rays, but lets be truthfully – a tan does look healthier. So whenever I want a body tan, I go and get a spray tan. And whenever I just want my face to look tanned, I always use tan in a can to give me that beach-like tan glow.
Over the years I've mastered the spray tan in a can look. It's been a-lot of trials and errors mind you, that I think I have pretty much now mastered it. Instead of using foundation, cream or powdered contouring products, with my tan in a can I am able to give myself a beach like glow, and with a couple of different brushes, even give my face contoured looks.
All I do is use is the kabuki brush (it's a large, firm brush head with lots of tightly-packed bristles, the kabuki brush creates a full-coverage, airbrushed look – always get a firm brush head and natural bristles, as opposed to the synthetic ones; natural bristles do a better job of holding onto pigment & they help your brush last longer too). 
I give a couple of sprays ever so slightly, and gently brush over my eyes, the top of my forehead and over my cheek bones. I then do it all over again, one more time, this time along the jawline and dab over the cheek bones, giving it a contoured look. And that's it!
My absolute favourite tanning product is J Bronze Luxe Dry Oil by Jennifer Hawkins. Her tanning products are one of the best I have ever used. They use natural ingredients like macademia oil, shea butter and argan oil – all top ingredients to keep the skin hydrated, and give such a natural looking tan.
* Let me know in the comments below if you would like to see a video of a make-up routine of mine incorporating fake tan spraying products.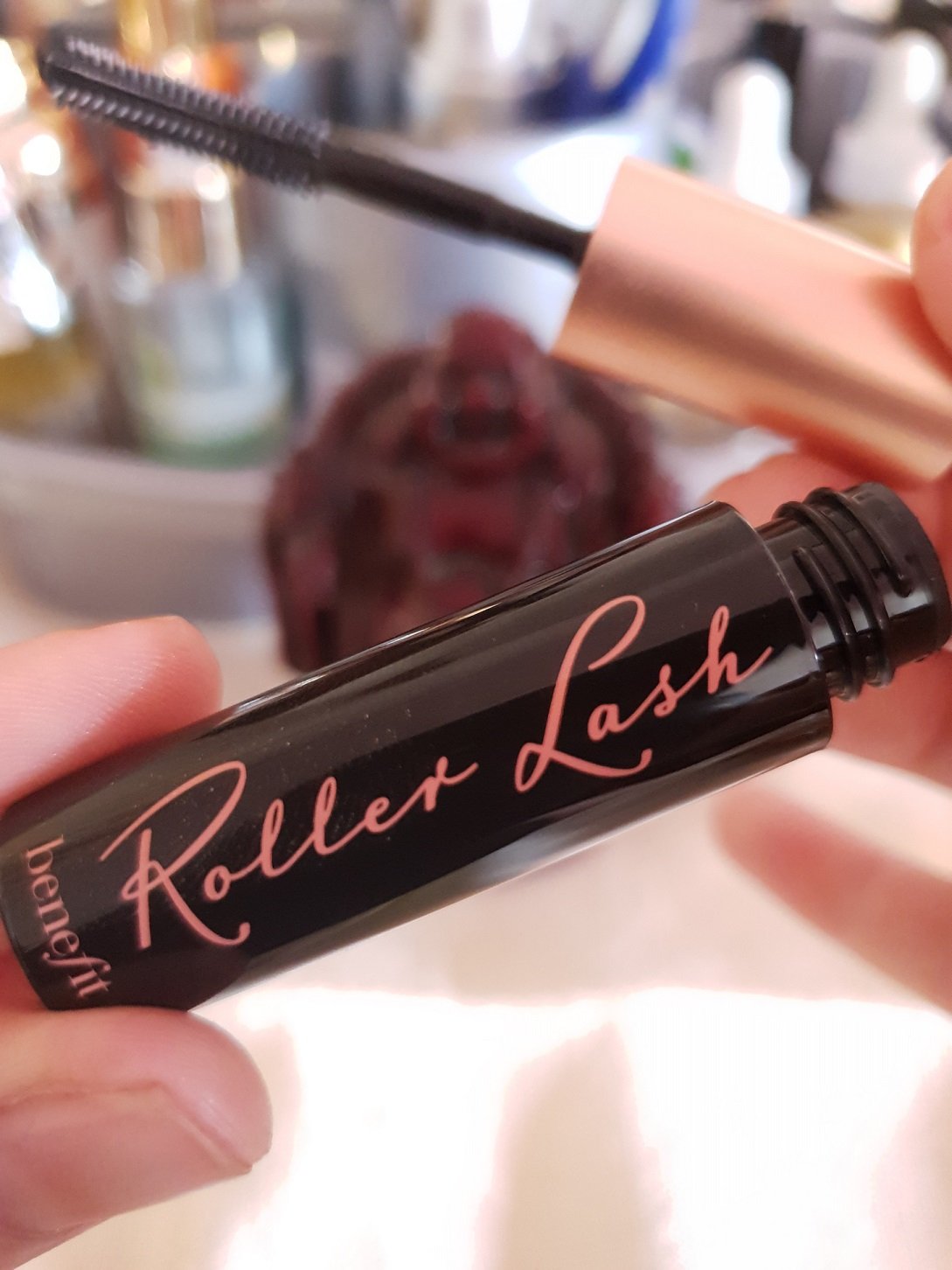 I am always on the look-out for a mascara that promises to deliver what it really promotes it to be. God knows I have gone through so many mascaras from the drug store to the high-end department, designer brand and most mascaras are either annoyingly too thick and clumpy (bah!!) or they leave my lashes looking as thin and spidery just like the daddy long leg spider staring at me on my toilet ceiling earlier this morning!
Now, my eyelashes are quite normal length and pretty much straight, and they really don't have much of a curl to them, which is why this mascara by Benefit, the Roller Lash is my current favourite. It lifts my lashes and makes them look so long and elongated.
One side of the brush curls and lifts, while the other adds more volume. However, I will say that this mascara is much more suited for curling and lifting than it is for volume, as I didn't get much volume from this mascara to which I had to use one of my volumising mascaras just to get thicker lashes but otherwise I love this mascara.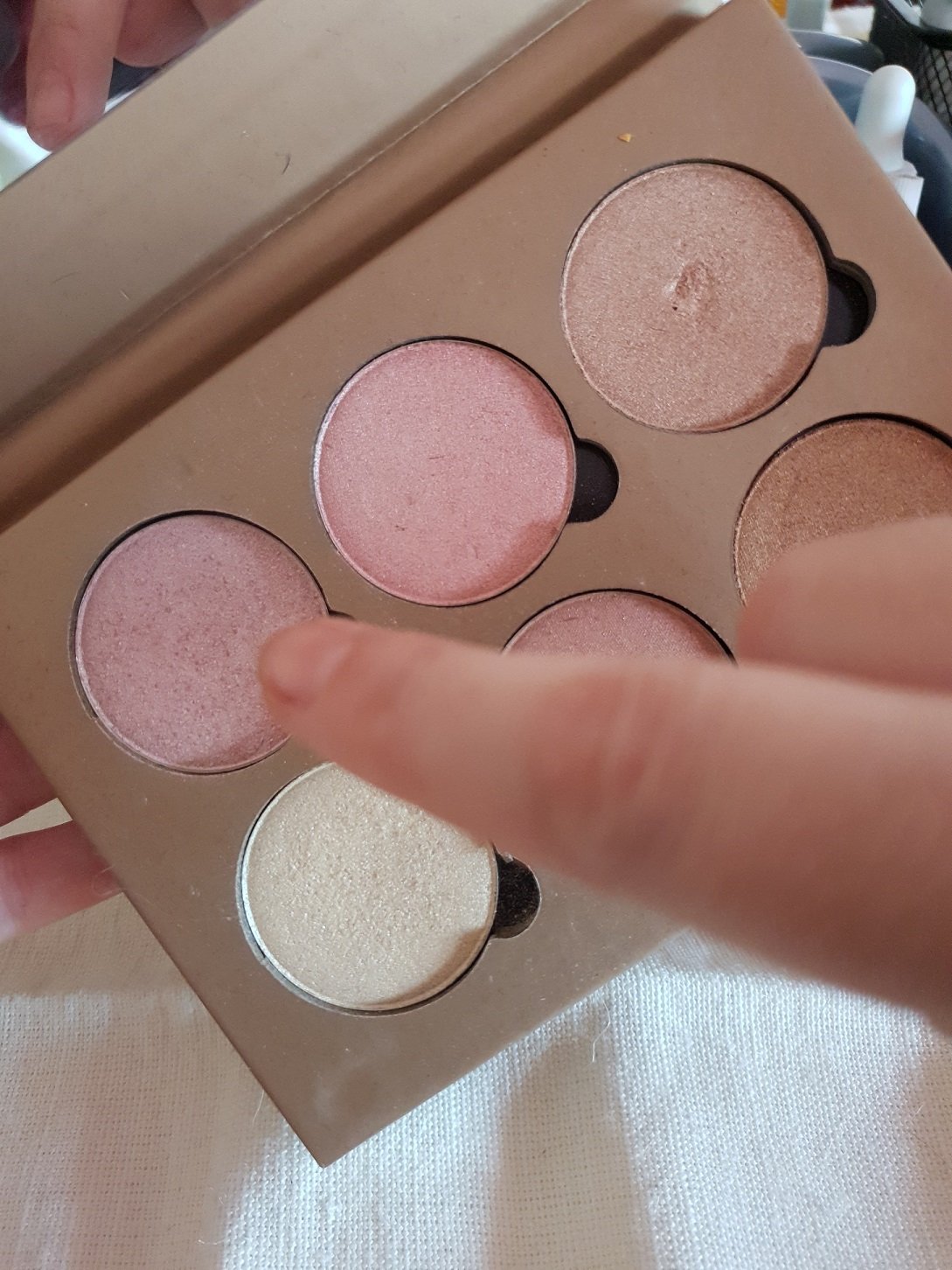 The Bella Pierre Cosmetics Glowing Palette has six gorgeous illuminator options for all desired looks and skin tones.  The set combines six gorgeous flattering shades to suit a wide range of skin tones, all formulated with natural ingredients and mineral pigments that is super kind to the skin.
There's been mixed reviews for this product and to be honest I personally haven't found any problems with it. It's beautifully pigmented and it blends so well, and really compliments my skin.
I will say that this glowing palette is so similar to the Anastasia glow kits (if you can't afford them, then definitely give this one a go, you won't regret it). I'm not lying when I say I wear this every single day, I really do and I even use this over blush, and as an eyeshadow too. So happy with it!!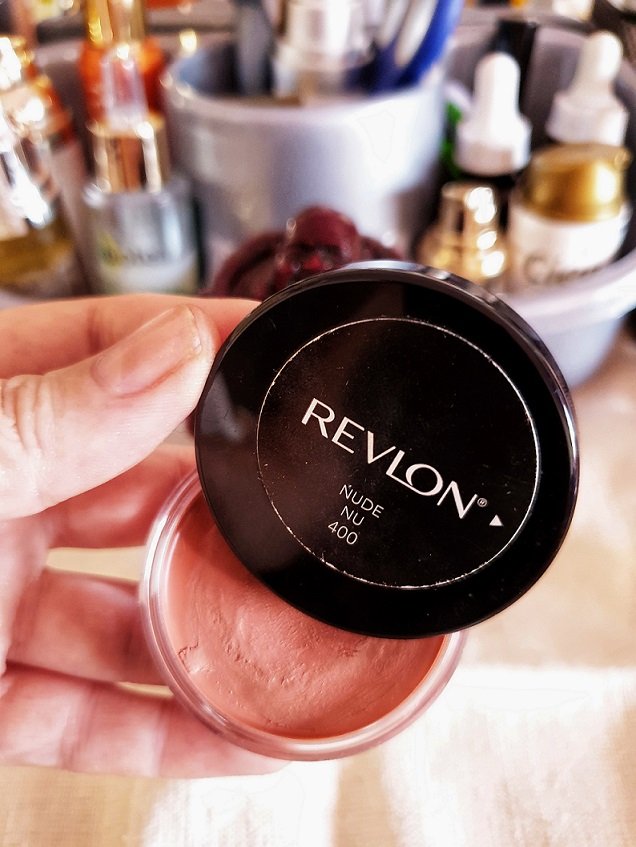 The Revlon Cream Blush provides a buildable flush of colour to the cheeks and the lightweight formula leaves a silky soft feel on the skin and blends evenly over cheeks for smooth application.
The blush contains photo-chromatic pigments that bend and reflect light to give cheeks a flushed glow.
It looks very natural on the skin, giving a lovely rosey flushed look to your cheeks.
I like to apply this blush with my fingers, and blend it with swiping motions.
It makes a nice base to layer other blushes over, and wears well over lighter foundations or bare skin.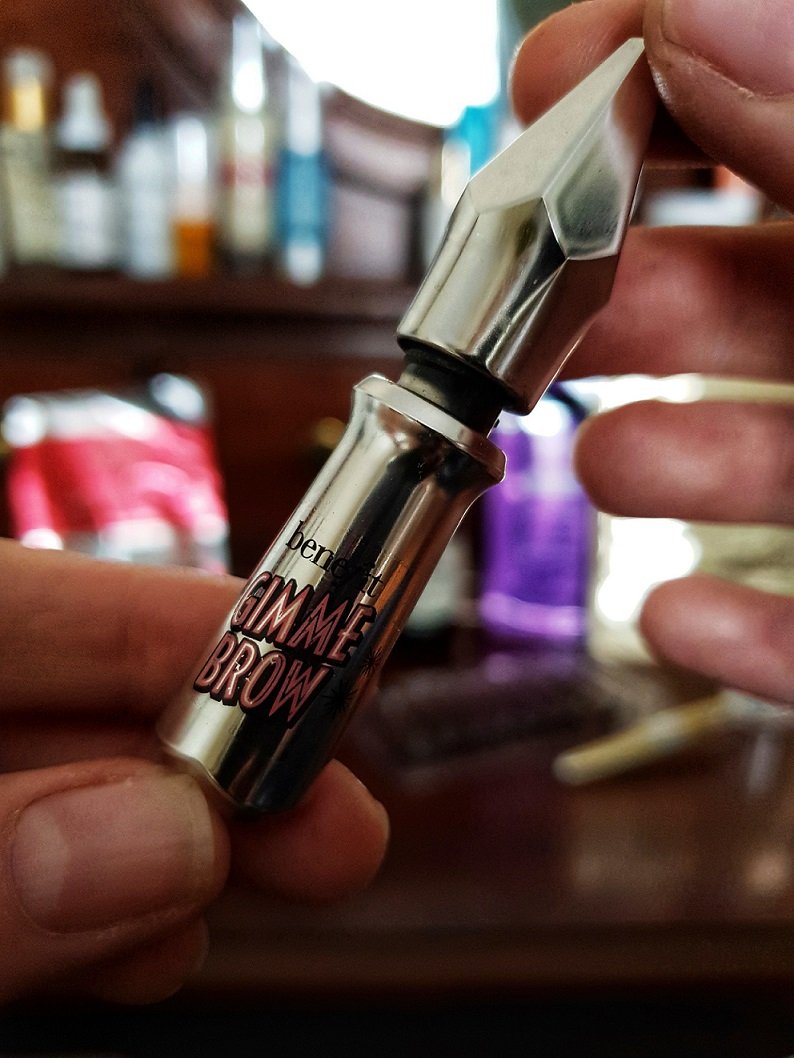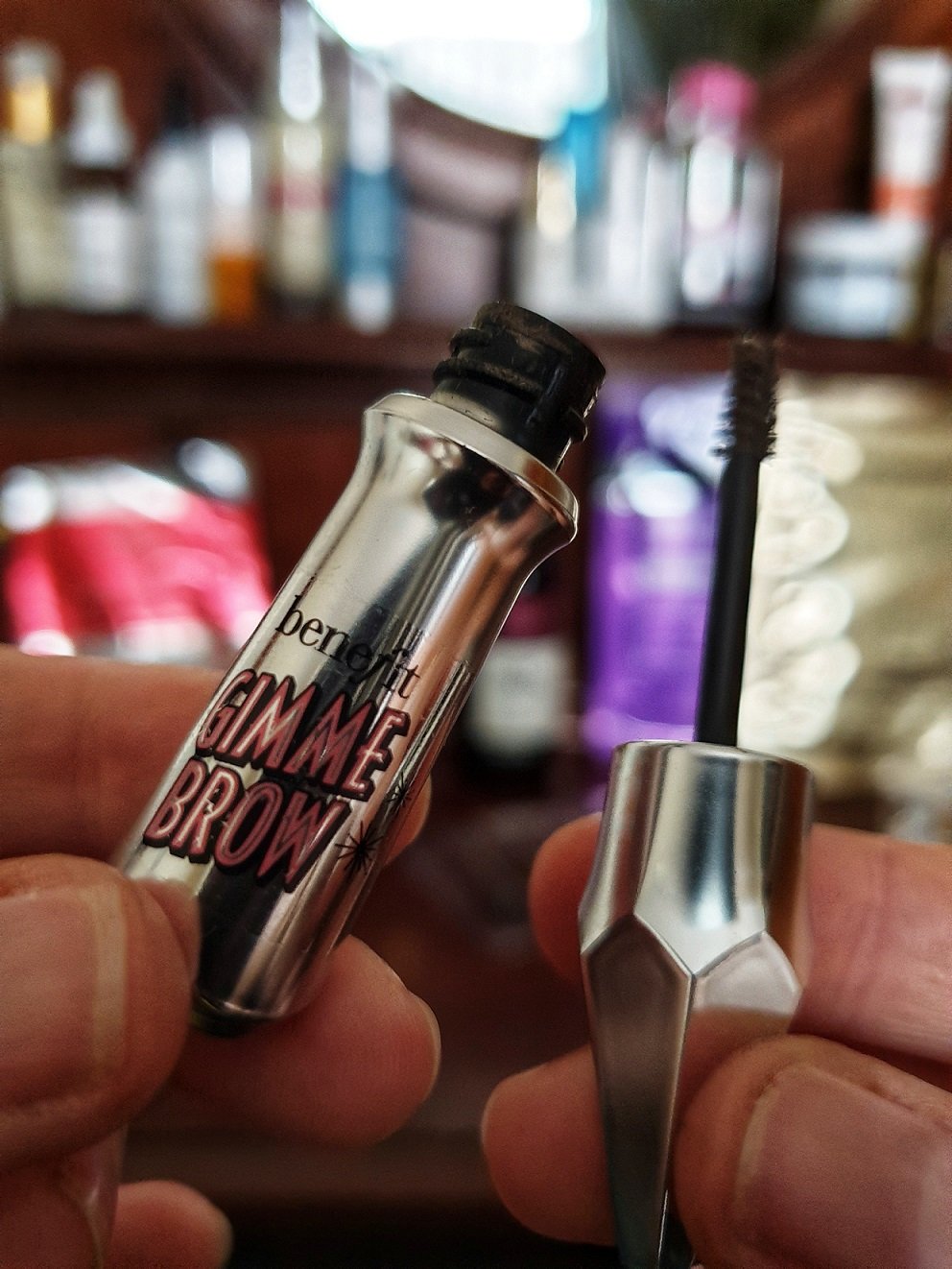 While I'm still trying to regrow my 90's eyebrows (seriously, what the hell was I thinking back then?!), for the time being I use a few different eyebrow products to try to give my eyebrows that fake full look, to fill in the sparse spots to mimic those extra hairs, and try to give it a fuller look.
I'm currently using Benefit Cosmetics, Gimme Brow+ Brow-Volumizing Fiber Gel, and I really love it.
I have been able to achieve a more natural looking brow, especially when I'm travelling on holidays or when I'm at work in the office I prefer no make-up kinda look.
This product does its job in maximising whatever brow hairs I have, and tints the front part of my brows (nearest to the nose), and achieve a more natural looking brow.
It also shapes my brow because the gel formula tames the stray hairs. The mascara-like brush acts really like a brush for your brows tho! Unlike an actual mascara, the brush doesn't really pull out much formula each time.
If you want to make your brows look way fuller and fix its shape, this mascara won't be able to do the job. I suggest that you get another benefit eyebrow product (I swear by their eyebrow products).
I'm not a lipstick kinda girl, as I think I look atrocious in it – I have it tried time & time again, and I just think I look worse than a scary clown on Halloween's Day, so I just stick to lip gloss.
My favourite lipgloss so far is The Gloss Bomb Universal Lip Luminizer by Fenty Beauty is by far the best lipgloss I've had in years!
Rihanna has done an incredible job with creating this lipgloss. The glossiness is really high shine and with a neutral color, it's perfect for every day & night occasions.
The color really suits all skin tones, and is definitely not sticky & very lightweight, and has the perfect consistency.
And what's also perfect is that the gloss stayed on for hours (except when you snack on something, of course), which I really love as it minimises reapplication. It's a must-have in your bag, pocket and dresser.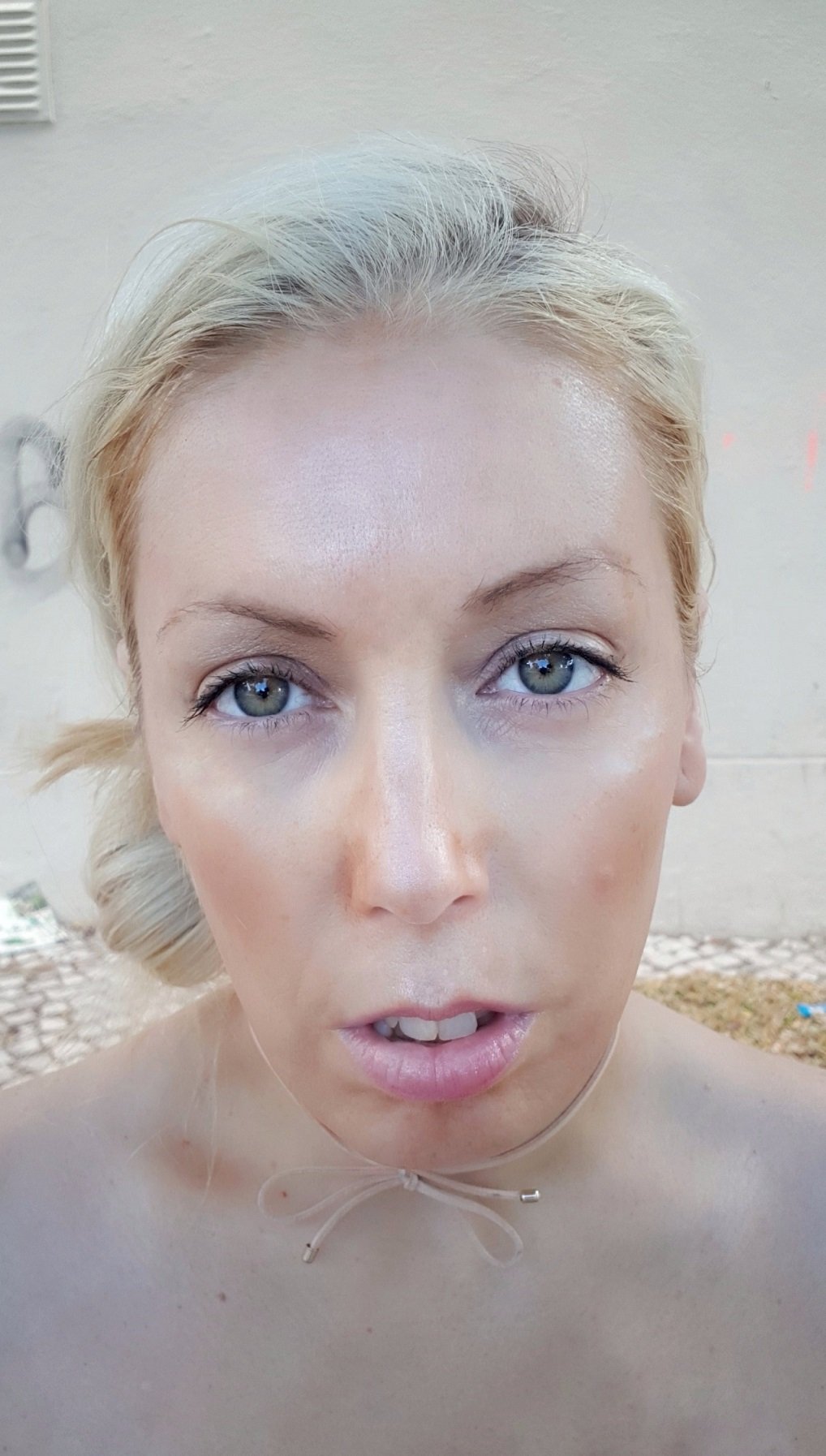 So that is my whole minimalist travel makeup routine. I seriously like to keep it simple and easy, because while I'm on holidays, traveling I really don't want to be spending too much time getting ready, but more so I don't want to feel my face caked-up & melting in the heat.
This simple makeup routine ensures that I only use the basic essentials, and still look effortless.
Always remember, you can keep your makeup routine short & simple by using products that are travel-friendly and also, without using too many brushes.
How do you do your makeup while your traveling? Comment below because I'd love to know! xoxo