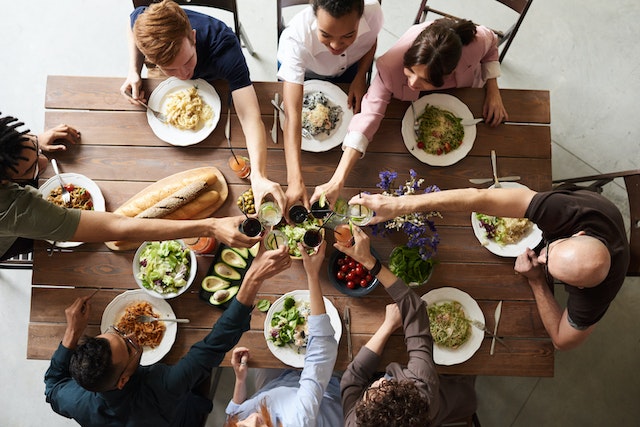 There's nothing quite as lovely as coming together with people you appreciate to celebrate the joy of good food, sometimes wine, and conversation. There's nothing quite as stomach-dropping as realizing you've forgotten entirely about the day you had planned, and now you have about half a day or so to whip something together so that those who have planned time out of their day to greet you actually have something to eat.
Of course, not all dinner parties are as fractious as Principal Skinner trying to impress his boss, nor will a good chuckle about your forgetfulness be wasted on your friends – combined with a "please bring something nice" request that feels customary for most dinner parties anyway.
So, don't worry, it's not the end of the world. However, it's good to know what else you could whip up in a short amount of time without feeling like you've short-changed your guests. In this post, we'll discuss a few worthwhile efforts you can take, and lower your stress in kind. Later on, you'll laugh at yourself for the quick rush to bring everything together.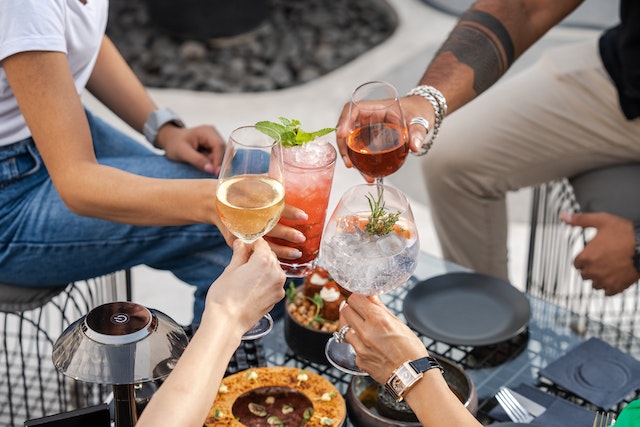 Putting Together A Cheese & Antipasto Board
We're doubtful you'll want anyone who can't appreciate a good cheese or antipasto board at your party, so that's a good way to use light snacks to enter the meal, or a nice post-meal relaxation indulgence to satisfy everyone before they leave.
For example – brie, camembert, gouda, cheddar, blue cheese, cured meats, olives, marinated vegetables and a few dips or spreads can work wonders here, especially when combined with crackers or sourdough toast. Better yet, all of this is frightfully easy to buy and prepare.
Classy Party-Picking Foods
If you're entertaining in the garden area, or at a gathering intended to be more of a standing, sitting on the sofa, talking affair, you can bring some classy finger-picking foods that can be prepared in separate bowls and allow guests to eat at their own pace.
From chicken skewers to stuffed mushrooms, mini-quiches to bruschetta with diced tomatoes, avocado, and caramelized onions, all of this can be put together rather simply from quick and easy ingredients, without having to limit yourself. Of course, add some pizza slices in there, or even a few custom ingredients for people to make their own, and you've added some social fun to the party also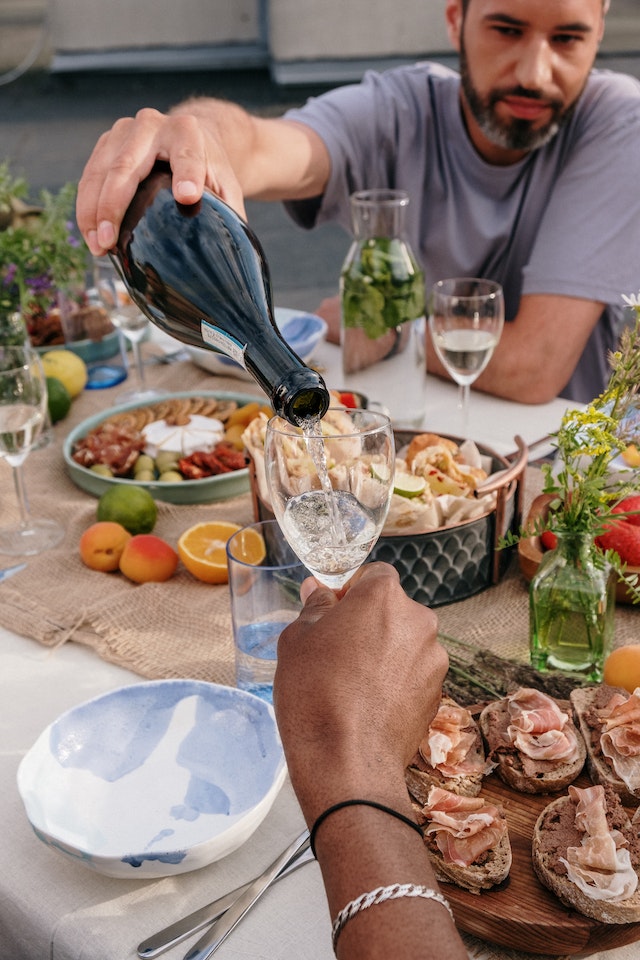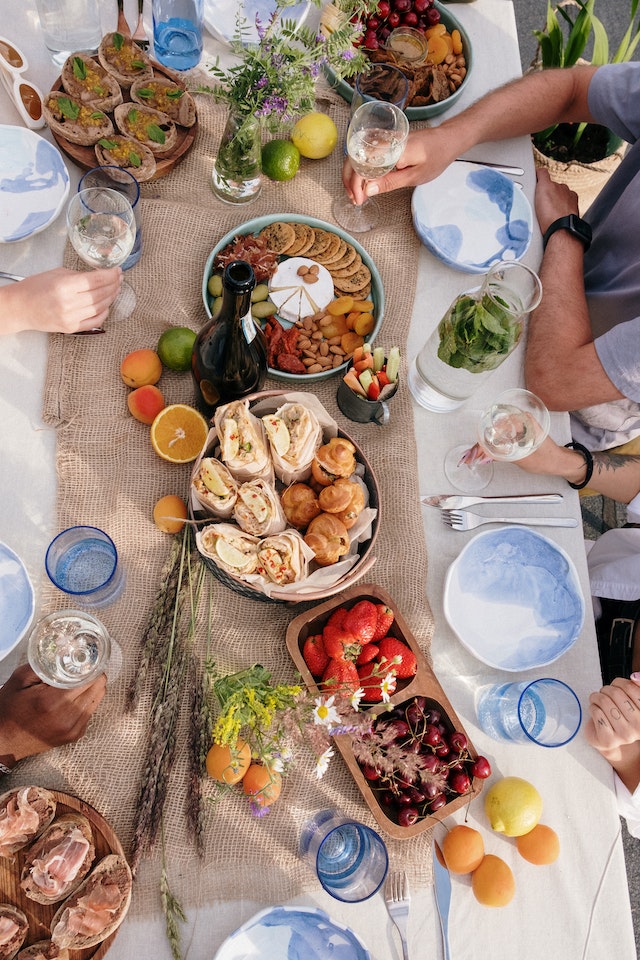 Baking Quick, Delicious Finger-Desserts
There's nothing that caps off a meal better than some light baked goods, but baking is often messy and takes time. That said, not all of them are so limited, as baking quick and easy finger desserts can be more than achievable, too.
For instance, you might decide to try this angel food cake recipe, which not only tastes delicious and is supremely light to eat, but is astonishingly easy to make. Perhaps you could even set up a few decorative ingredients so your guests have the chance to add the sweet topics they like, the worth of this recipe is in how versatile it can be.
With this advice, you're sure to plan the perfect dinner party for all your wonderful guests