So I had a dream about Prince…
The morning of the concert, I had a dream about Prince. But before you even think or say it, it wasn't a kinky or saucy type of dream. Haha! I guess because since Prince announced his tour of Australia (out of the blue) about a week ago and then since getting a ticket, I have been that mega excited about it that it was obvious I was going to have some sort of dream about him.
I dreamt that he had announced a spur of the moment show at his home (like he tends to do in Minneapolis), which was tweeted out and I just happened to live near him (which of course I actually don't).
My father, who passed away a few years ago, and my husband (who really isn't a fan of his) came along with me to Prince's home. I somehow weaseled my way to the front and couldn't contain my inner girly excitement that I was at Prince's actual home. Then in the distance I could see this tiny figure walk around a corner and with a swagger.
The Prince Swagger
He walked over to his piano, sat down and looked directly over at me (as he naturally would, of course) and with that sexy deep voice of his he asks me, 'what song would you like me to start with?
The 15 year old girl inside of me screamed out loud, 'Sometimes It Snows in April!'
Prince's fingers glided over the piano and he goes straight into the chorus and sings, 'Sometimes it snows in April, Sometimes I feel so bad, So bad …so bad.'
Of course at that very moment my alarm went off and woke me up for work… ARRRRGGGHHHHHHHHHHHHHH!!!!!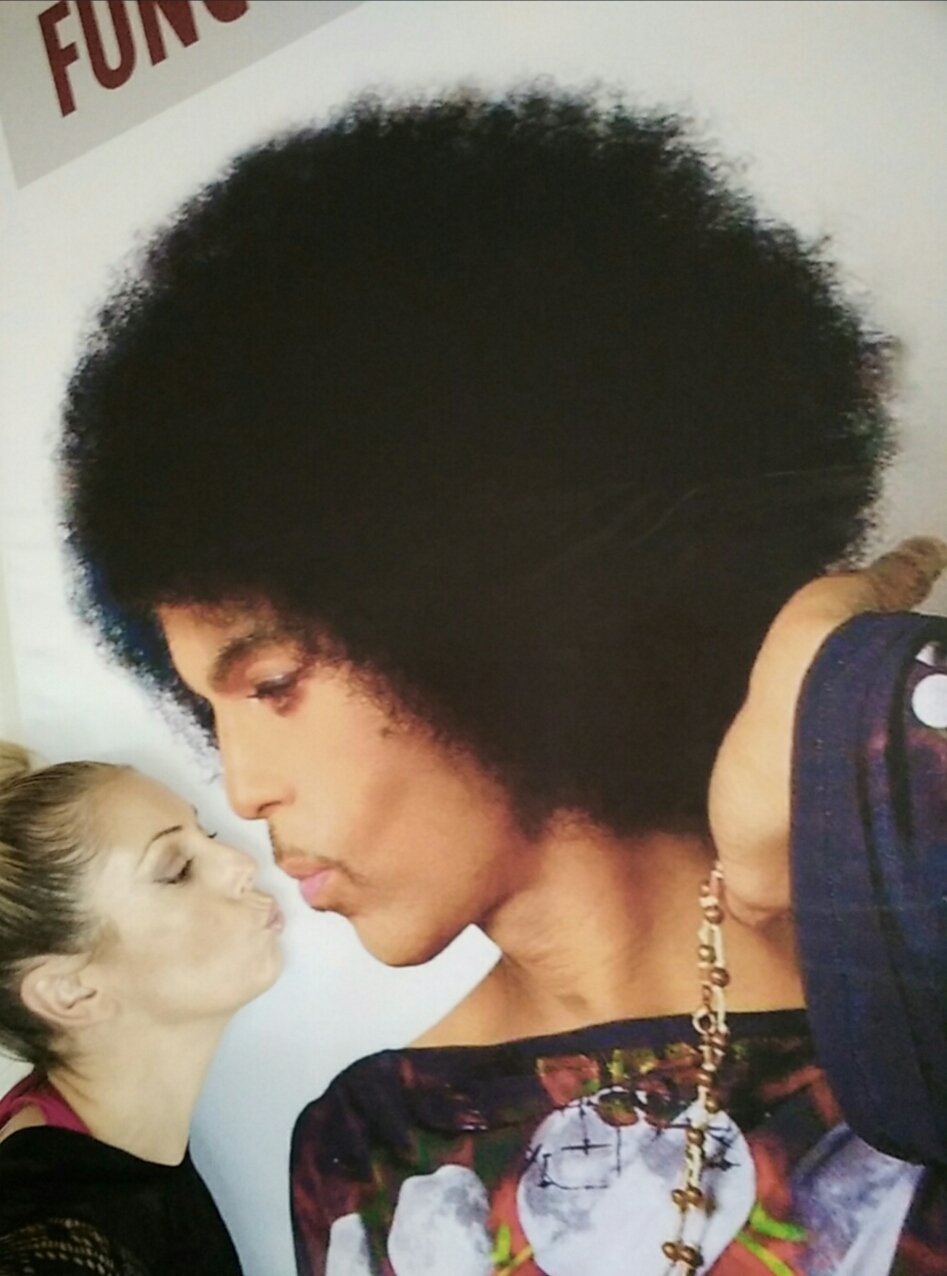 The Concert Experience
Prince's first night at the start of his tour at the Arts Centre in Melbourne was raw and emotionally charged. Earlier that day, he was given the news that his ex-girlfriend and close friend, Vanity (who also appeared in the 1984 movie, 'Purple Rain') had just passed away. I think even before Prince walked out onto the stage, you could already feel it in the air that this concert was going to be memorable and super emotional.
The only props on the stage was this beautiful black grand piano and candelabras on each side. The lights were dimmed to give it that extra ambiance feeling. The moment Prince walked onto the stage, a psychedelic background was projected onto a drop down curtain screen and the crowd erupted with applause and we all stood up.
Prince nodded his head and smiled acknowledging the audiences loud reaction. He began the first song by singing the word, 'Melbourne!'  with an echoed effect. Again, 'Melbourne!' repeated with an echo effect and went straight into a new song from his latest album, "HitNRun: Phase Two" – 'Big City' and then slowly in the middle of an interlude of the song he mentioned the passing of Vanity.
"Someone dear to us has passed away, I'm gonna dedicate this song to her," to which he sang 'Little Red Corvette'.
This song was charged with so much raw emotion that for me, it took it to a whole other new level. There was a touch of 'Dirty Mind' mixed into the song as well. Both songs were from the era of when they were together as a couple in the very early 80's.
The story behind the song, 'Little Red Corvette' is that its obviously about sex, but it's just obscure enough not to offend anybody. Basically the girl he has fallen for is a tad loose and really hard to tame and commit to any man. But that night, Prince made this song sound like a sad love song filled with so much heartbreak.
Now what is unusual for Prince, is that he was very chatty at this concert. He's known for being a man of not too many words. He even made slight jokes with the crowd and laughed along with the audience at various times.
During the performance of 'How Come U Don't Call Me Anymore', there was a section in the song where it breaks down in the middle and he ad-libs with lots of 'Oooohs', 'Owwwws!' and 'Ohs!'.
Now it's hard for me to really describe it well in this post (and unless you were the unlucky one who sat beside me) BUT during that section of the song (and I swear it's true) as he's getting down, soul funky with his 'oooooohs', 'owwwww!' and 'ohhhhhs!'
… I couldn't help myself and repeat it after him singing it very very very LOUD!!! I may… have gone off key. Prince stood up from his chair, faced the audience and screwed up his face at hearing my (poor) efforts. But hey! I was lost in the song and its one of my many favorites, I couldn't help myself. The rest of the audience laughed and so did I. I'm going to claim that as my one-on-one time with Prince. Haha!
Prince reworked his classic 'The Ladder' to replace the name 'Electra' with 'Vanity' and it went like this: 'This Prince, he had a subject named Vanity who loved him with a passion, uncontested.' The audience went absolutely wild for this song.
At times you could hear his voice break with emotion, and at one point he actually had to leave the stage to compose himself. You could see he was about to break down in tears. He returned back about five minutes or so later admitting that he was new to playing alone and thanked the audience for being so patient with him.
He also opened up and admitted that he was feeling heavy and then to change the mood said, 'lets keep on jamming!'. To which he did but it seemed he couldn't help but return to being sombre as he started to sing, a gut wrenching version of 'The Beautiful Ones' which at the end of the song he changed the words from 'my knees' to 'Denise.. Denise was Vanity's real name.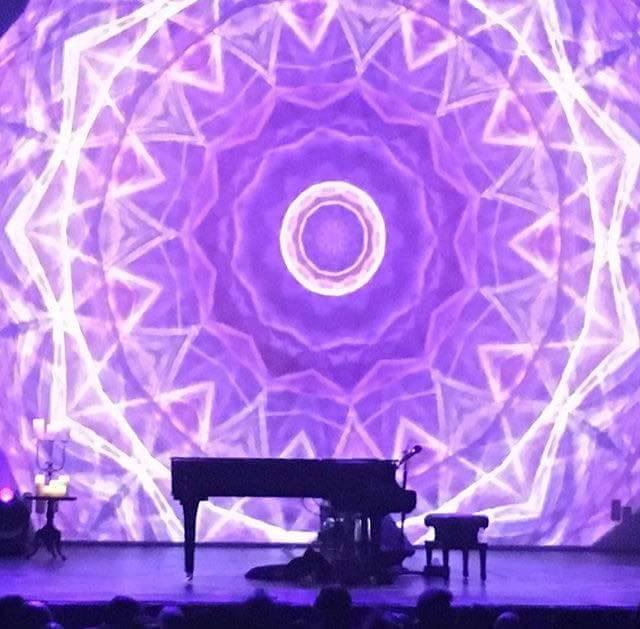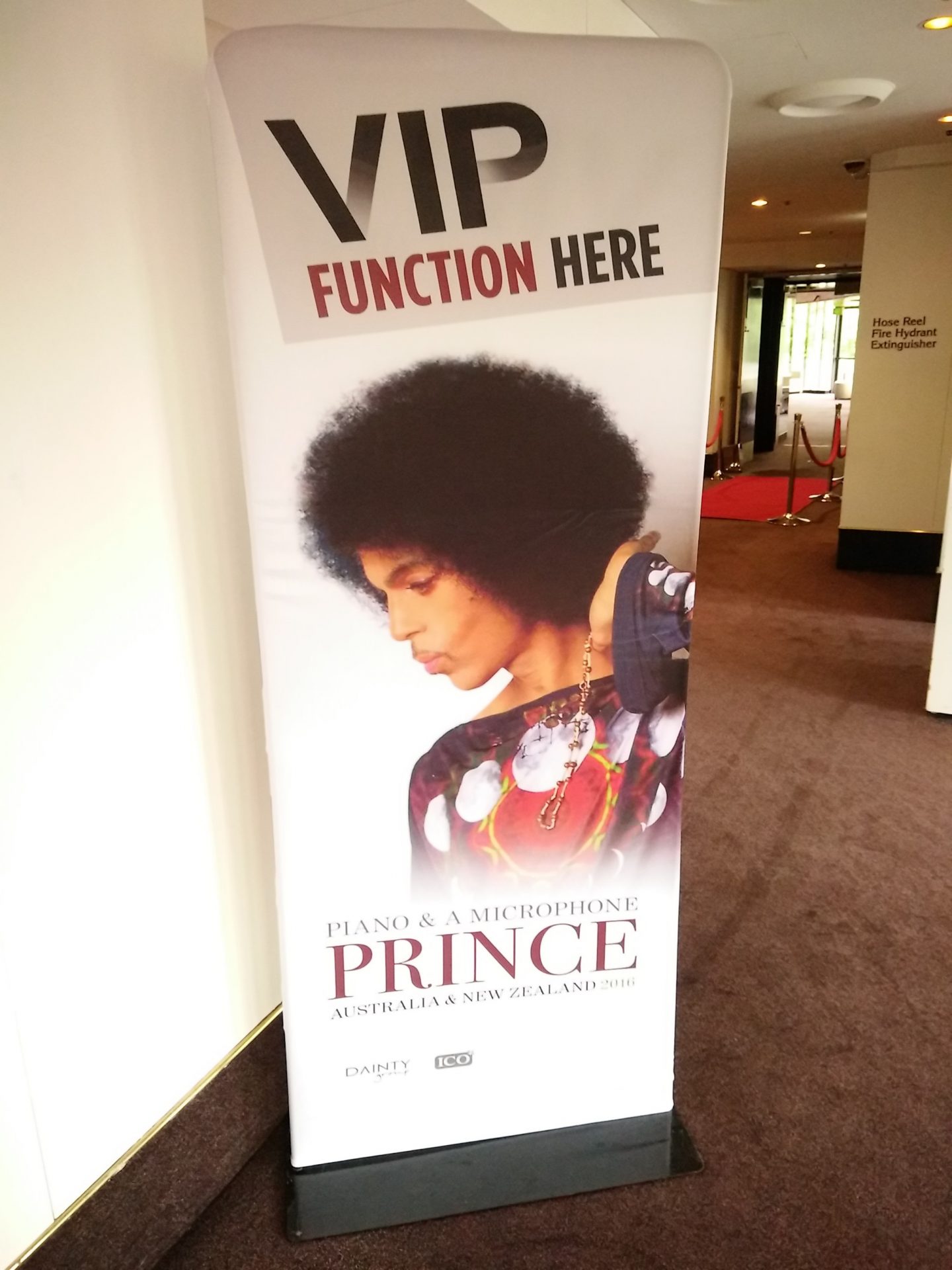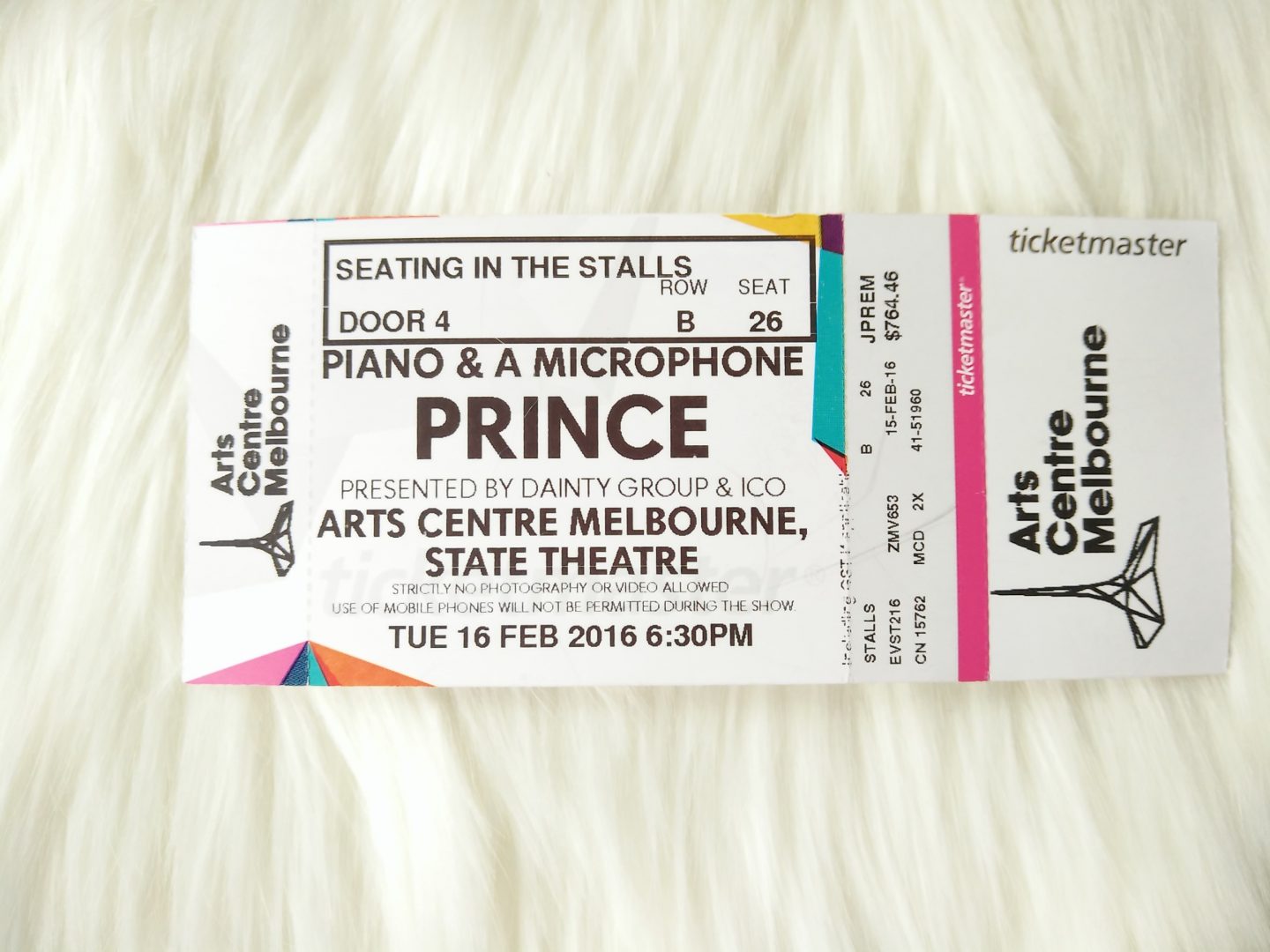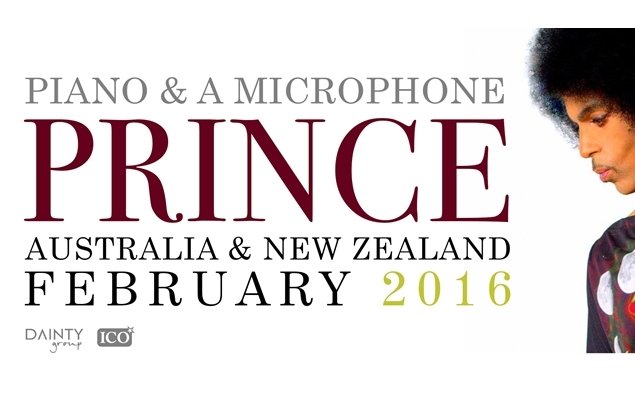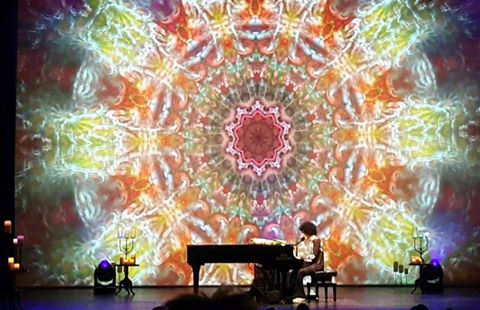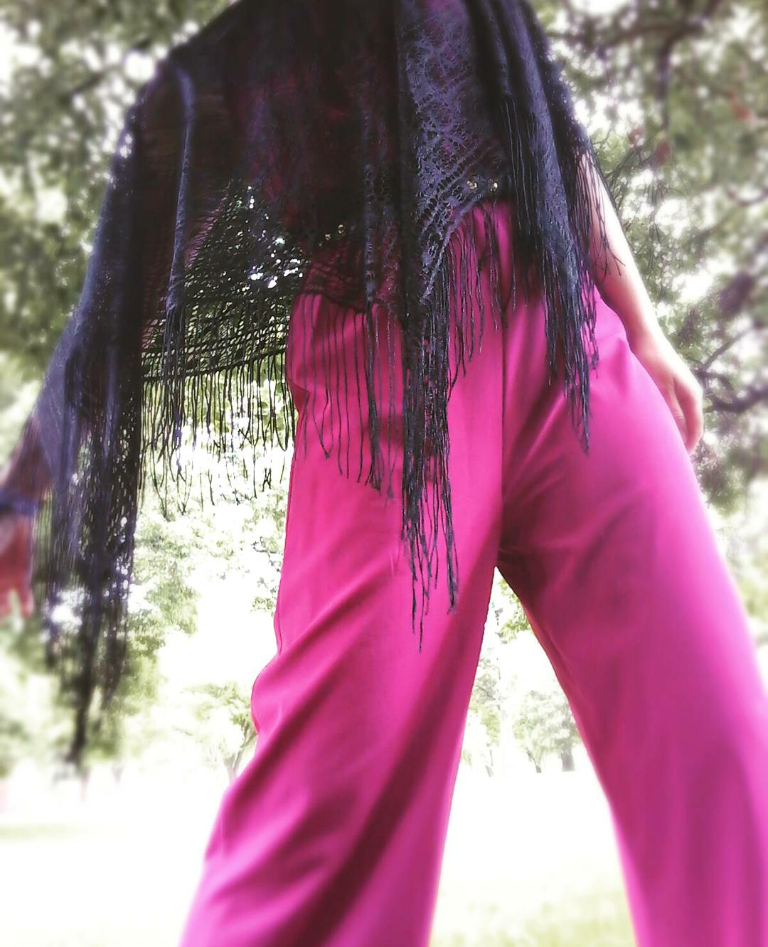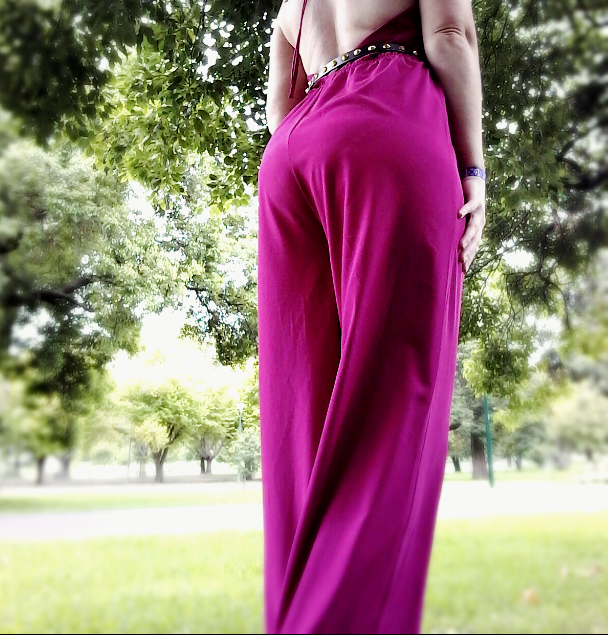 OUTFIT:
Jumpsuit bought from ICE – $19.95
Black shawl bought from the Geelong Sunday Market – $10.00
Handbag from Kardashian Kollection – $99.95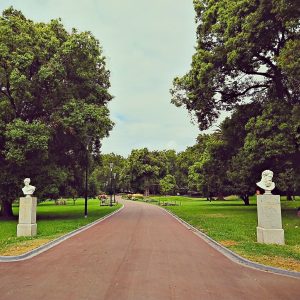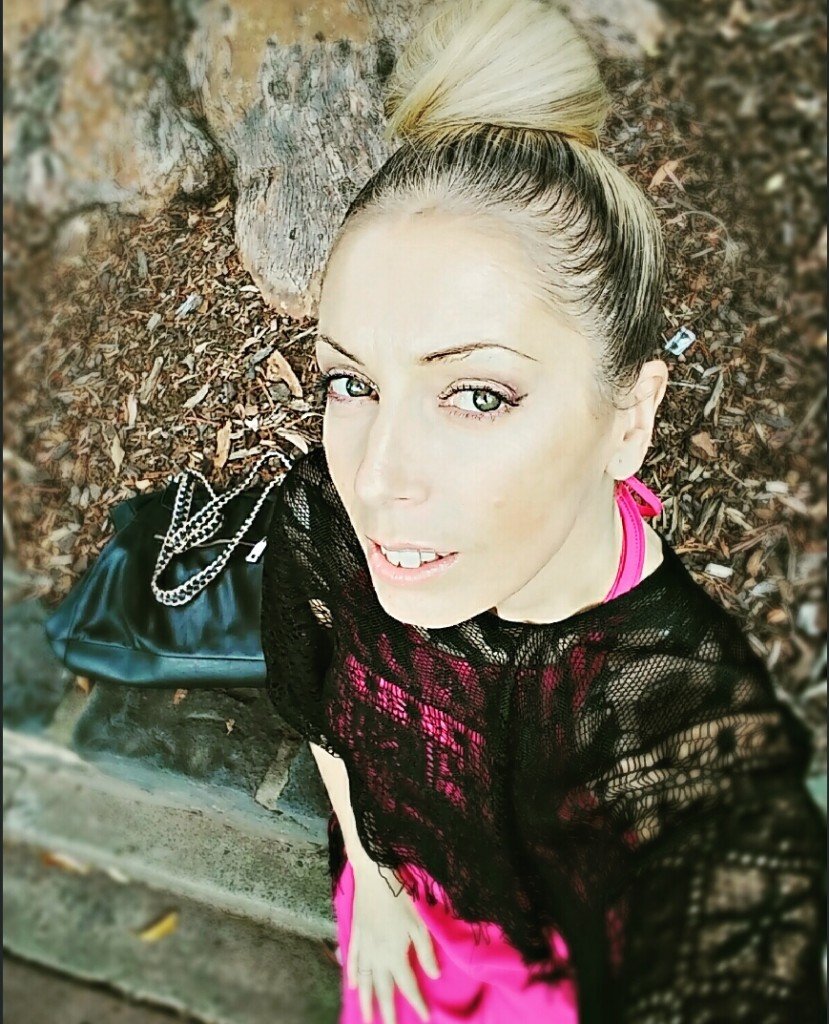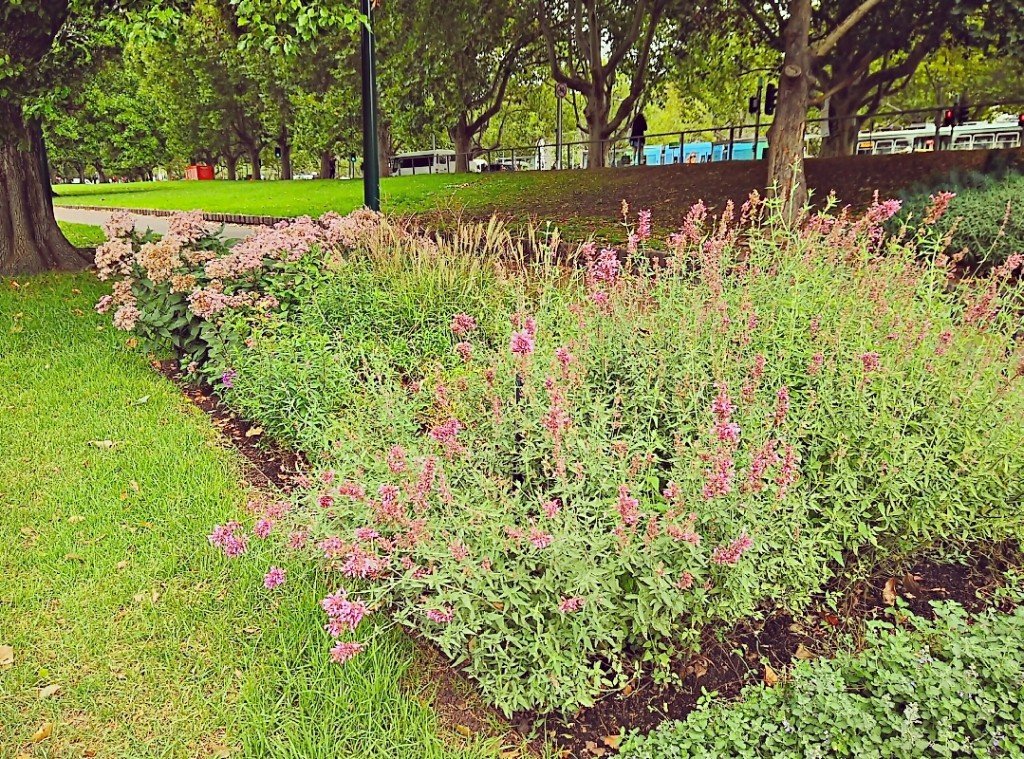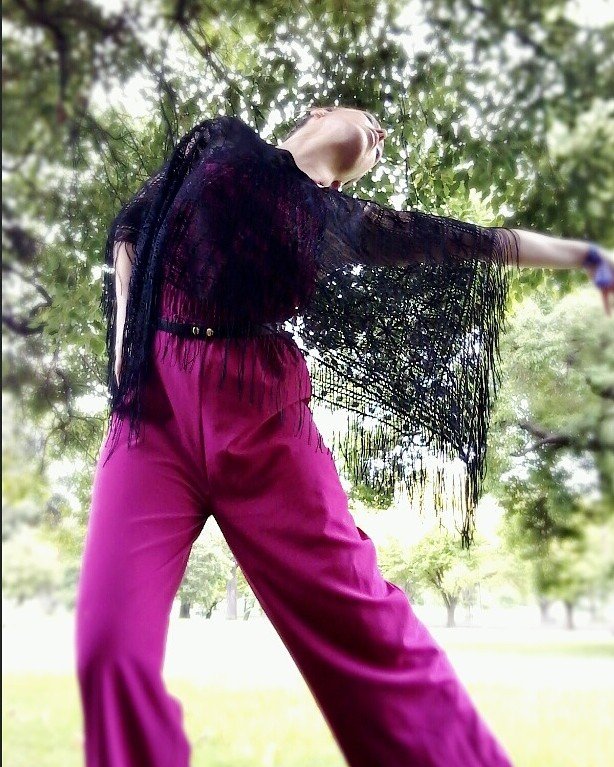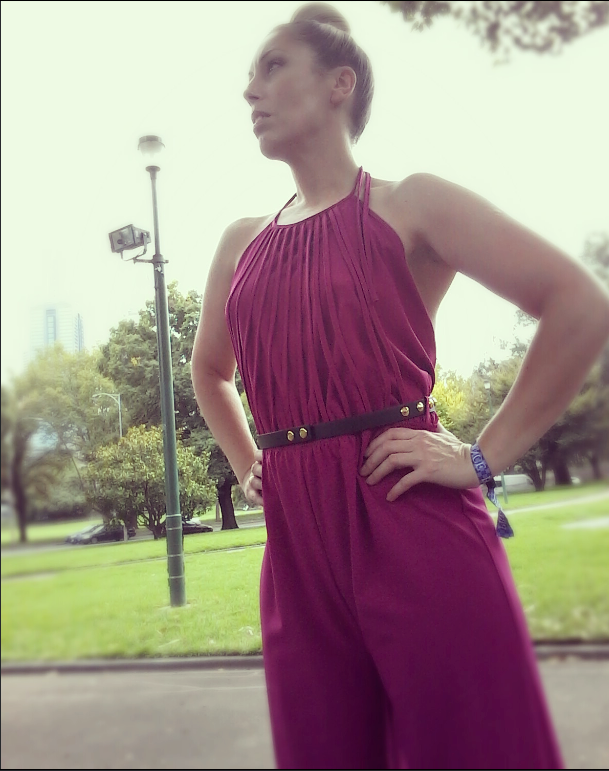 The show had a range of mixture of hits such as 'Money Don't Matter 2Nite', 'If I Was UR Girlfriend' and also Prince covered a beautiful rendition of Bob Marley's 'Waiting in Vain'.
Now this is the spooky part…. he actually sang the song that was in my dreams from earlier that morning, 'Sometime It Snows In April'! 
I pretty much turned to the guy beside me, and screamed, 'I dreamt that this morning!' The poor guy laughed his head off, although I'm not sure whether it was in fear or that he thought I was a complete lunatic. Haha! The song had a slight touch of 'Purple Rain' which then went into, 'I Love U In Me'.
After another encore, Prince sang a classic medley of 'Raspberry Beret', 'Paisley Park' and 'Starfish and Coffee' to which the audience went absolutely bonkers over, also singing a freaking beautiful version of 'Adore' (again, that was for Vanity).
I truly felt completely mesmerized by the whole night. It felt magical, and blessed.
I've now seen Prince live three times, and honestly, I have never seen him open up and chat with the audience like he did at this concert.
The performances, the music, the songs, the whole evening was like a once in a life time experience and you felt like you were taken to another dimension watching something truly so spectacular and special.
Prince has publicly acknowledged that this tour is a reflection and dedication to his father who had taught him the meaning of playing piano, song writing and performances. He spoke about his love for his father and how he inspired him. Seriously, the audience really just couldn't get enough of Prince.
It's so obvious that Prince is a musical genius but the one thing that makes him stand out from all the other artists of today, is mystery.
He doesn't live his life out in the public eye like many of the other celebrities do, especially on social media. Prince has always been about his music. The huge song and album catalogue that he has, and for him to just play on a piano for almost two hours is really like revealing a part of his heart and soul, baring naked to his audience. His performances just grab you by the heart and shake you to your very core.
Prince just freaking blows your mind… You truly feel you are standing in front of greatness. A human being that is beyond comprehensible. A God.
If you ever get invited to go see the man live in concert, whether you love him or dislike him, just put aside your thoughts and just experience the power & talent of this artist live in concert. He is beyond incredible. I am totally certain that you will either walk away as a new Prince fan or you will have a new found respect for him.
To me he is the one artist that truly defies all logic. He is self taught on every instrument, he is a songwriter, a performer, a producer, a director, a virtuoso… basically a genius, a true living legend. There really is no other like him and I'm guaranteed that there probably won't ever be.
A few times throughout the night he would sing in a couple of his songs, 'Can't nobody do it like Prince!'.
Damn straight that is the truth. Amen.