Not only does society suffer from racism and sexism, but it also suffers from agesim. Once you reach a certain age you're not allowed to be adventurous, you're not allowed to be sexual. I mean is there a rule? Are you supposed to just die?" Madonna 
Some of you have been following my blog since its start in 2016, and you are familiar with how revealing, and up front I am with certain personal posts of mine, so to lighten it up a tad I thought I would share a little more openly about myself, with what makes me me and so much more.
I figured if nothing else, it may help you get to know me a little more beyond just my outfit, beauty, pop culture, IVF and lifestyle posts! I've always loved reading about other bloggers random fact posts; and if you're comfortable, I would love to know some facts about yourself in the comments. below.
I really want to build a relationship with my readers and that includes getting to know each other, right!? So, let's get into it!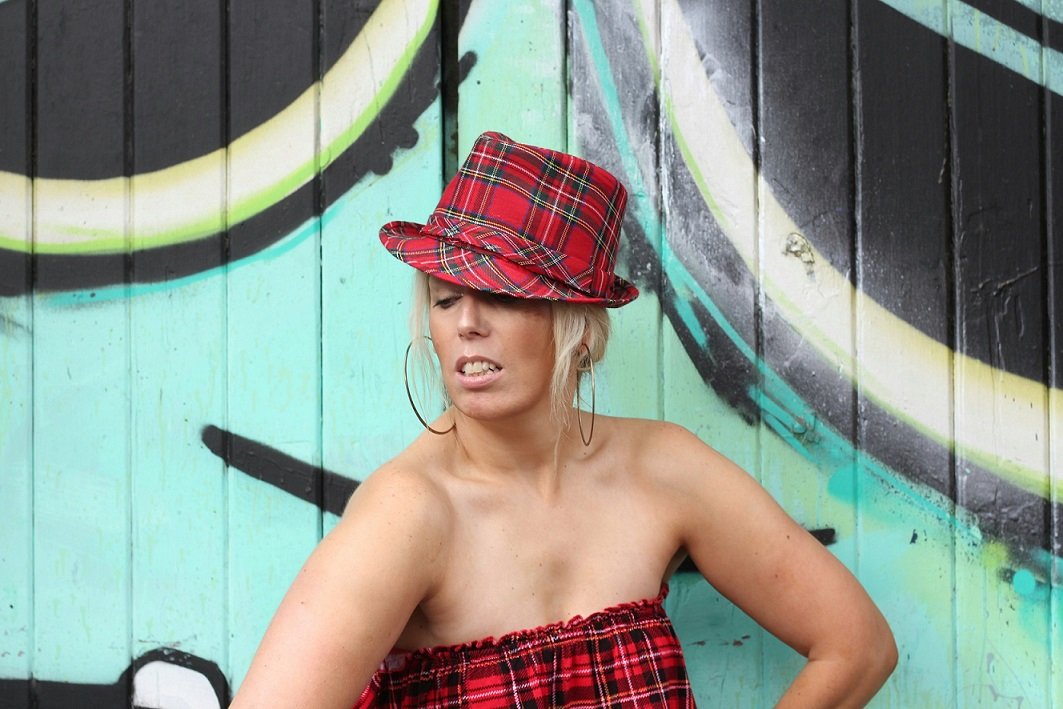 ? For some strange unknown reason, I only ever drink coffee when I arrive first thing at my office job. Outside of work, I just don't drink it. Weird.
? My first pet was a cat, but I am only a dog person. I have owned four dogs, all chihuahuas (my favourite): Mateus (my first true love), Tiago, Miguel and Carlitos. If I could, I would own at least five (or a hundred!) if it was possible. Haha!
? I have also had chickens, which I used to chat with when I was a child. Honestly believed that they, 'spoke' back to me! Also had guinea pigs and rabbits. I just love animals. Sometimes I prefer company to animal than a human… less complicated, and peaceful. Sigh.
? Current TV shows I'm watching (.i.e. binge watching) are New Girl, Siren, Nashville, The Originals, Fear The Walking Dead, The Real-house Wives of Chelsea, Jane The Virgin, Gown-ish, Black-ish, and Empire… yes, I know I'm a TV-aholic, I just love it. Haha!
? I have never had a broken bone in my body (*touches wood*).
? I absolutely love reading books on witches. Again, I don't know why maybe because of my own personal experience of having-a-witch put a spell on me when I was a baby. When I was a few months old, an ex-girlfriend of my dad's who was into witchcraft at the time was so angry at my dad for marrying my mother, that she put a spell on me to die!
For almost a week, I was incredibly ill that the doctors didn't know or how to cure me. A friend of the ex-girlfriend had told my grandmother (dad's mum) what she had done, and so my grandmother found someone to reverse the spell. The night that the reverse spell was performed, I was cured by the next morning – true story; and still 'til this day, that story is spoken about in the tiny village where I was born by the locals (*cue in the twilight tv theme *).
Outfit I'm Wearing: Red plaid fedora hat (my own, bought on eBay), red plaid strapless frilled top (my own, bought at Valley Girl), Boho harem pants (my own, bought at a flea market) and black heels (my own, bought at Novo Shoes).
? My bedroom has to be pitch black to sleep, I'm light sensitive and even though the room is pitch black I still have to go to sleep with a sleep mask on!
? I met my husband on an on-line dating website in Australia called RSVP, ten years ago. A year & a half later we got engaged!
? I'm hopeless at maths, but yet when it come's to my own money & banking no one can rip me off! (*eyebrows rise surprise*)
? I'm incredibly shy (I know, hard to believe), and yet many people when they first meet me think I'm either a snob or a bitch but honestly I'm just painfully shy. But yet, when music come's on at a party or at a nightclub, I am a complete, and utter total show off!
And since I've been blogging/taking photos for my outfit posts, I'm now a lot more confident posing in public (!!) but yet, the thought of going out to dinner with people or parties, has me all worked up and petrified!
? I need to have, 'me time' alone at least once a week (I spend it in my home office). It just helps me to recharge, center myself and heal if I have felt overwhelmed or anxious that week. So blessed, and grateful that my husband understands this.
? I don't have any tattoo's on my body, and if I was to ever get one, I would get 'Made in Portugal' tattooed on my lower back, just above my butt. Why? Because I was literally made in Portugal (.i.e. created & born in Portugal).
? My favourite colours are red, blue, black, white, rose gold and olive green.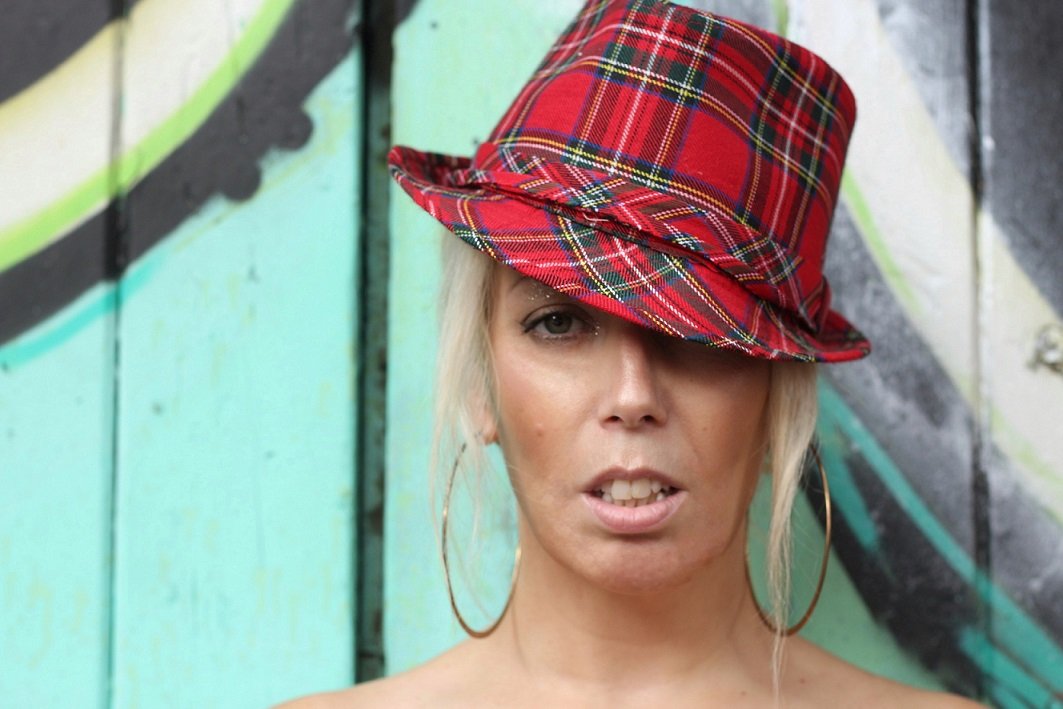 I've stopped wanting the need to change who I am, or mimick someone else… I know now, and believe that I am good enough and even if they don't think I am, well – they can go find someone else.
? I'm completely obsessed with magazines. I just love reading about celebrities, pop culture, fashion and beauty. I have been known to buy at least three or four magazine a week(!).
? I've never been a fan of Disney (* Shock! Horror! *). I just never really got into it as a child, and preferred watching The Jetsons, The Flintstones, and the Teenage Mutant Ninja Turtles (90s version).
? I will bypass all sweets and chocolate for prosciutto and olives (!!).
? I love to sing (and I know that I can't sing to save my life). I will sing wherever I am. Whether it be at my office job, in the shower, gardening and more so, in my car. Just Check out my Youtube channel for my car karaoke performances. Wink, wink. I am that person that is next to you at a red light or driving past that is head bopping and basically performing (acting like a righteous idiot) in the car. I really have no shame.
? I have watched every episode of Friends and Sex & The City like a billion times over, and I never get bored or sick of it. It's basically therapeutic for me, and make's me happy.
? I am totally obsessed with post-it notes. I write everything down on a post-it note and leave them everywhere! It will be things like, grocery shopping lists, reminders, things to do or affirmations.
? No matter what temperature it is I have to sleep with a blanket.
? Wonder Woman was my favourite super hero since I was a child. Even back then as a very young child, I was all about female equality, strength and girl power. My father always drilled in me to never allow to be pigeon holed because of what sex I am. Thank you papa!
? As a teenager my bedroom was filled with Madonna, Prince and Kylie Minogue posters. Nothing has really changed since then, haha! Well, I now I have a few frames with their concert tickets I've gone too, and photos of them on display in my home office.
? On my first date with my husband, at the end of the date he asked me if he could kiss me. I knew right there and then, I had someone special.
? I am so easily directed at work – but when it comes to the TV, I am completely & utterly transfixed!
? I fell in love with fashion because of my papa, as he loved clothes and always made to sure to look good and knew how to pick out clothes. And also because of my papa, I also I'm in love with everything that's technology. He & I would go out on a Sunday to the stores and check out what technology item there was.
I hope you've enjoyed in getting to know a little more, and that it gives you a bit more insight into who I am, and my life. I honestly love reading things like this (because let's fhe honest… we are all mega nosy). Tell something about you in the comments below – I really would love to know xoxo