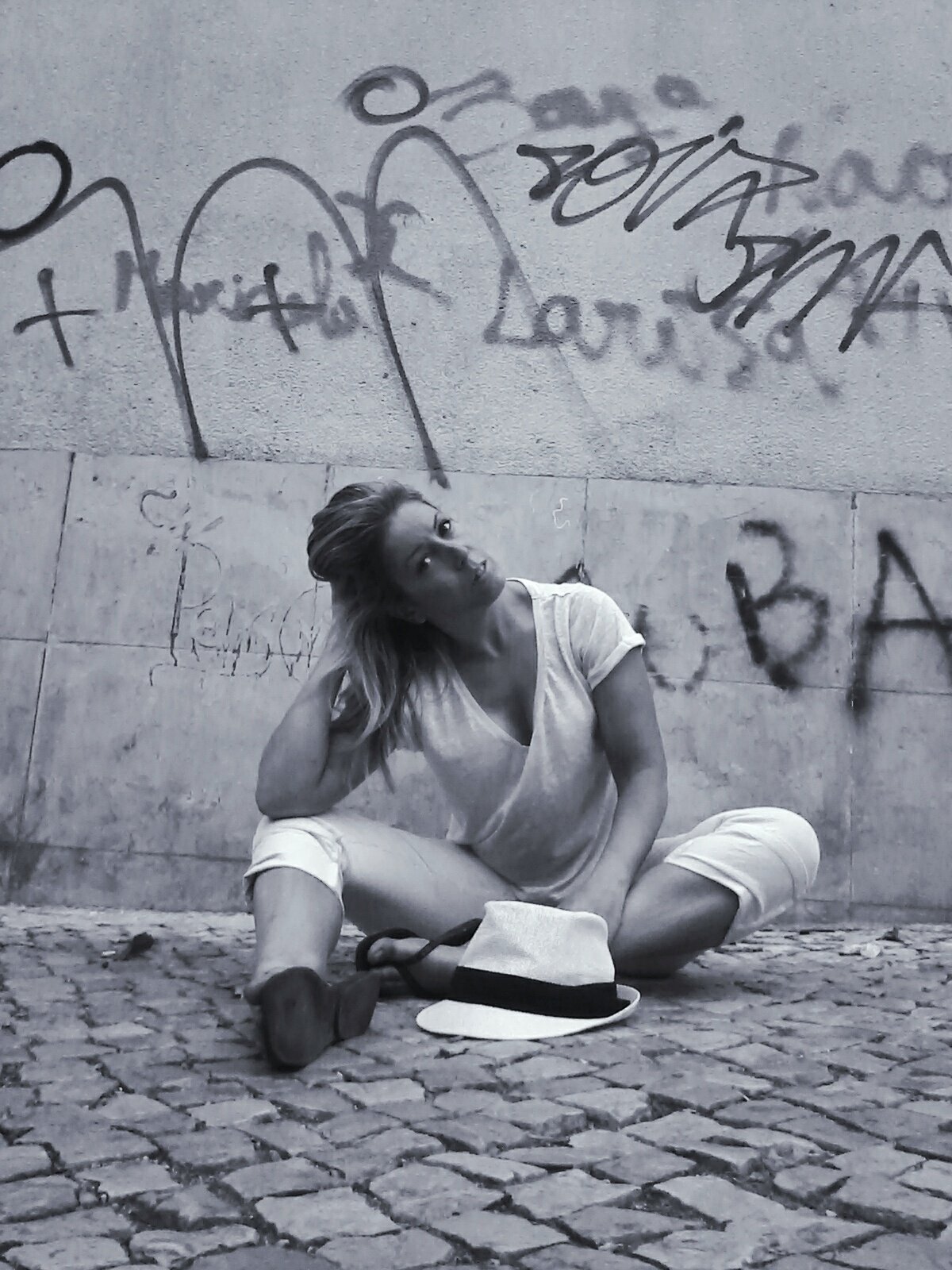 "If you want to know something, ask me. Don't assume, that's how drama starts."
 I thought that I would change up a bit a actually share a few quite random things about myself in today's post and make it a little tad more personal, so that you guys could get to know me a little bit better. So here it goes! (cue in the bitting the nails bit – .i.e. nerves)
1. MY FAVOURITE FOOD IS: 
Anything seafood based! I love all fish and anything from the ocean. End of story.
2. MY MIDDLE NAME IS:
Oh my God!!…OK, now let me just warn you, in portuguese culture – actually, pretty much in any european culture, we are 'blessed' with long middle names. So if you have a short middle name, count you're self  lucky. I used to be (…OK, you can see I am trying to prolong as much as I can before I actually tell you…) so embarrassed by how long my middle is… I would see people's mouths literally drop and hit the curve of the street with a thump and see the saliva in slow motion spit out of their months, in shock. Alright, I may just be slightly exaggerating. ..(long deep sigh) but here it goes, Susana Paula Dos Santos Lopes- Snarey. OK, so it may not seem that long, but when you're actually saying it and in the actual lingustic portuguese way, it does sound like I am reciting the ABC's up to the letter J. Haha!
 3. I SPEAK 3 LANGUAGES FLUENTLY:
Portuguese, English and Spanish. I can also speak French but not as fluently as I once was able to.
4. MY FAVOURITE ANIMAL IS:
Dogs. I am such a huge animal lover but I have to say that dogs are just my world! I feel connected to them. Just look at their eyes and they way they that they just love you to bits and are so happy to you when you come home! All a dog wants is love and food.
5. I OWN PETS: 
Well since being a dog lover, I have only ever owned chihuahuas and I have gorgeous little fur babies at home: Tiago, Miguel and Carlitos. They are my world! Also have a chicken and a few canaries.
6. I'M SCARED OF A COUPLE OF THINGS:
Snakes and spiders but I'm really petrified of snakes!!! Eeeeeeeek!!
7. STAR SIGN:
Pisces. Water signs are extremely artistic, creative and very emotional people, oh and tend to live in their own world! Yep that is me! 😉 Haha! …my birthday is coming soon!
8. MY FAVOURITE PLACE IN THE WHOLE WORLD IS:
OK, so I may be a tad biased here, but Lisbon (Portugal) is my absolute favourite. I have pretty much been all over Lisbon (not completely yet!) but I can still go to the same exact spots over and over and over and over again, and never get tired of seeing them. Just the untouched, original beauty, atmosphere and the history behind it is just completely mind blowing. I live, feel, think and breathe better when I'm back in Lisbon.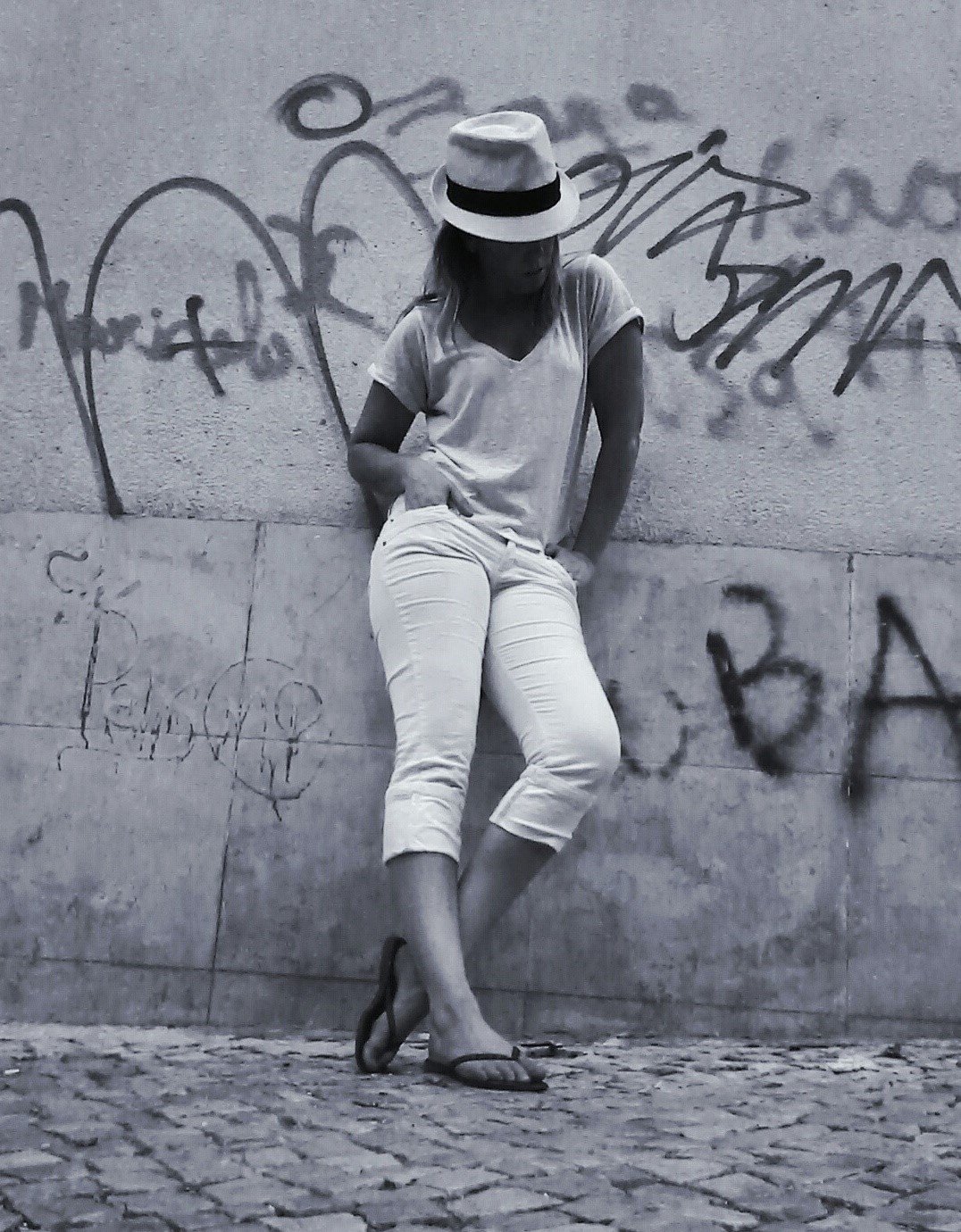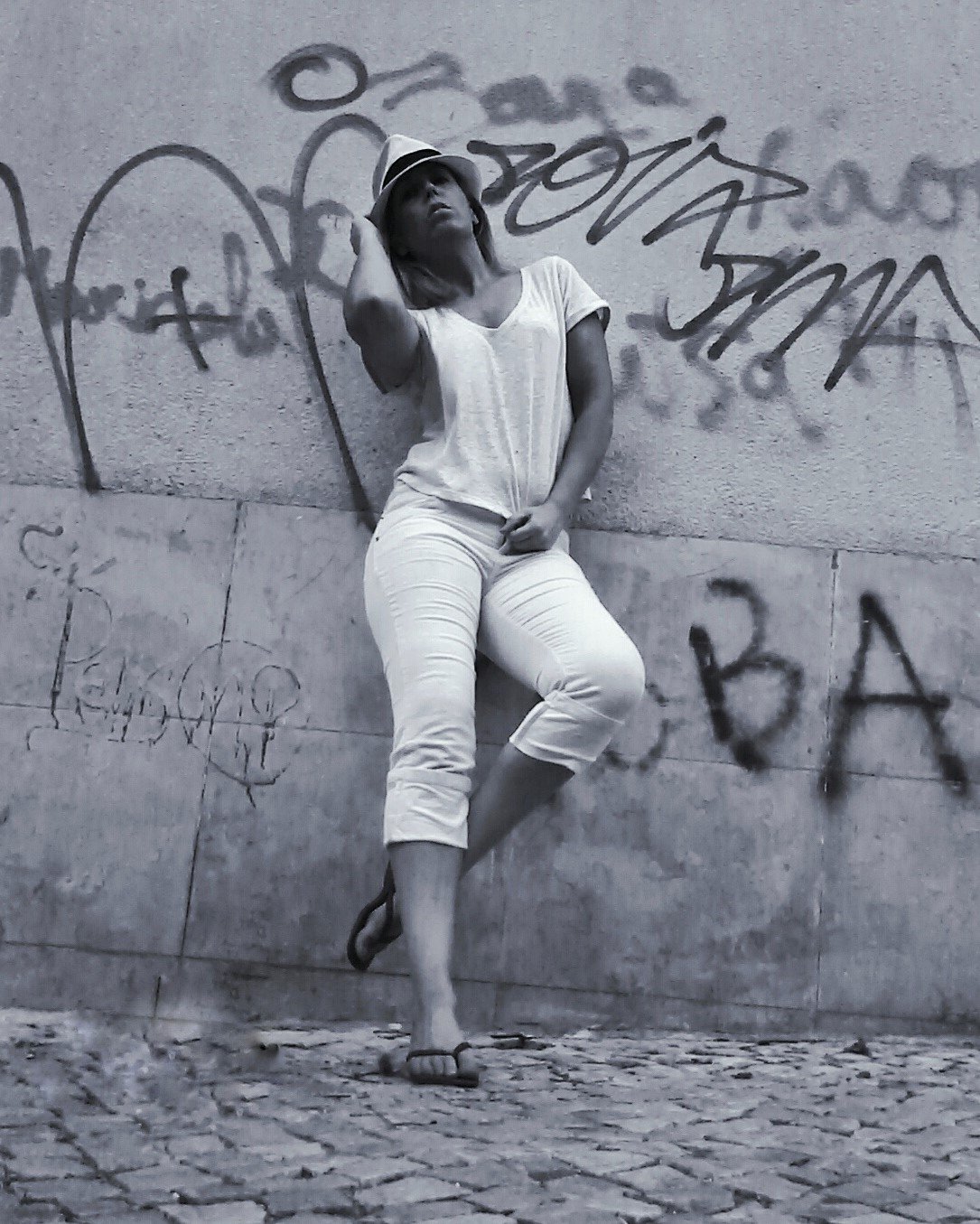 Outfit I'm wearing: Fedora hat bought at K-Mart, white v-neck t-shirt bought at Cotton-On and 3/4 cord pants bought at Supre, and no name flip flops.
9. MY CURRENT FAVOURITE SONG:
I still cannot get enough of '24K Magic' by Bruno Mars. Tongue in cheek, addictive and brilliant.
10. MY CURRENT FAVOURITE TV SHOW:
Oooooh, there's a few I love… Empire, Power, The Walking Dead, Younger, This Is Us, Ladies of London, Keeping Up With The Kardashians (I'm not ashamed to admit) and Nashville. OK, I admit it, I love my TV. …hello, my name is Susana and I am a television addict.
11. FAVOURITE NON-ALCOHOLIC DRINK:
I'm obsessed with coconut water and natural spring sparking water. They are both my absolute two favourites I need to have always with me, at home and at work.
12. FAVOURITE ALCOHOLIC DRINK:
Moscato wine, is my ABSOLUTE favourite. I only like to drink sweet tasting wine. Anything else just makes me screw up face in disgust and look like I've shoved a sour lemon into my mouth. Give me sweet wine and I will show a very happy and extremely giggly Susana.
12. SOME OF MY PET PEEVES ARE…:
Slow walkers that walk in the middle of the pavement. I mean come on, if you want to move that slow then at least leave some space for other people to pass by you by instead of just slowing everyone else down!
13. WHEN I WAS GROWING UP I WANTED TO BE:
(brace yourselves …cue in the shock horror moment) …a pop star (!!) and song writer! So true! From the age of 11 until about 18 or 19 (oh OK, I still think I could be a pop start. BAH! Anyway, I would lock myself in the 'music room' (I called it the music room but in reality it was a small second lounge room) every day, and just practice dancing and singing to Madonna, Prince, Kylie Minogue etc over and over, every day. Unfortunately I can't sing to save my life (in my head I think I do!) but I loved it so much, and I still do! I sing always in my car, like as if I'm performing live. Crack up!! Haha! I would also write songs when I was in the my so called, 'music room' . I have written just over 450 songs and I still have those journals.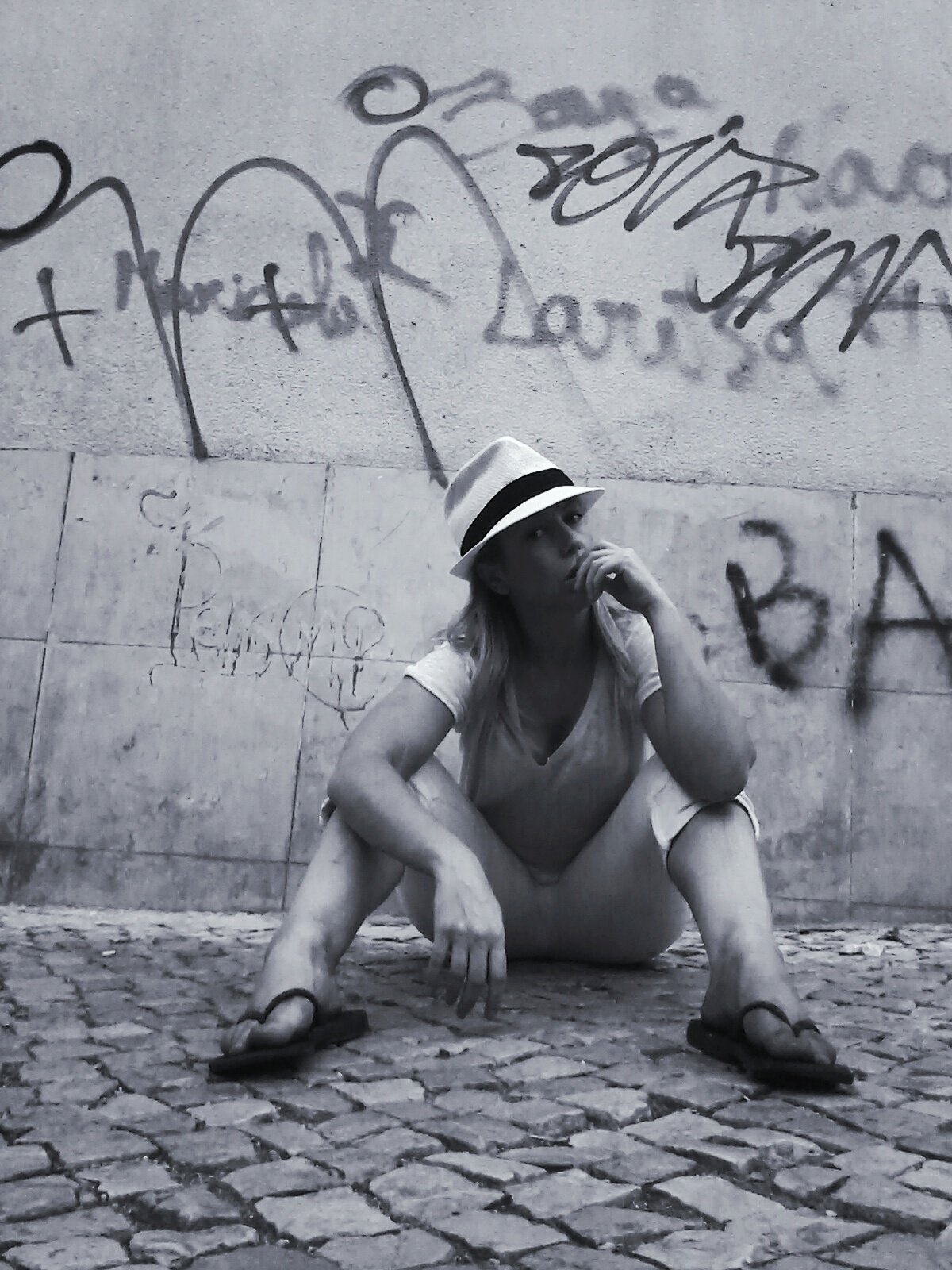 14. I BELIEVE IN THE SPIRIT WORLD:
I truly do. I believe that once you have passed on, your physical body may leave the earth but your spirit and soul lives on. Since I was a little kid, I have been able to 'see' and 'feel' spirits. I have seen certain members of my family that have passed on from time to time such as my father and my dog. Sometimes as well, I can go into someones house and feel if they have a spirit there too. I believe in life after death. I'm extremely intuitive and a little psychic. Now, I said psychic, not psycho. Haha!
15. ANY BROTHER AND SISTERS? 
Nope. I'm an only child. Did I miss not having a sibling to play around with when I was growing up? A little but not so much. Sure I was spoilt as a child but my parents made me work hard (like get good grades etc) if I wanted something. And being portuguese, my parents were extremely old school strict parents, that they would NEVER allow me to misbehave and act like a brat. And just that one look from my father I knew I should NOT even contemplate whatever was in my head in trying to test his patience. Haha!
16. CURRENT PHONE I OWN:
Oppo R9 Plus. Its like a cross between an android and iPhone. Best of both worlds and I absolutely love it!! So far Oppo phones have been the best phones I have ever owned. Phones to me are like shoes… must always be updated! Haha! (.ie. tech freak)
17. LAST TIME I CRIED WAS?
Today, I've been feeling anxious again. So much happening at my full time job and personal issues with my mum where I feel I can never measure up to being the 'perfect daughter' no matter what I do. Also, feeling a sense of failure and whether if anyone knows that my blog exists in this world. I know its so silly as I am only just a year old and have so much of myself and the blog to prove.
I may still be so young, (blog wise) and I'm going to make mistakes along the way but it only shows how raw, passionate and determined I am to make this my ONLY career. This is what I was born to do. I was born for fashion, style. pop culture and expressing  myself on an artistic creative plat form in a fashion sense.
And I am NOT going to give it up no matter what is thrown at me and just because I am a 'certain age' (bah!) and I WILL defy all thoughts and preconceived ideas that its a 'youth culture world'. Dare me, and I shall prove the nay sayers wrong.
photography location: Amadora, Portugal.
Tell me something random about you in the comments below! I would love know about you, who you are and get to know you xox0