The essential ingredient to spring racing is 'less is more'.  Lady like dressing and classic styles are the key to pulling off your look, successfully.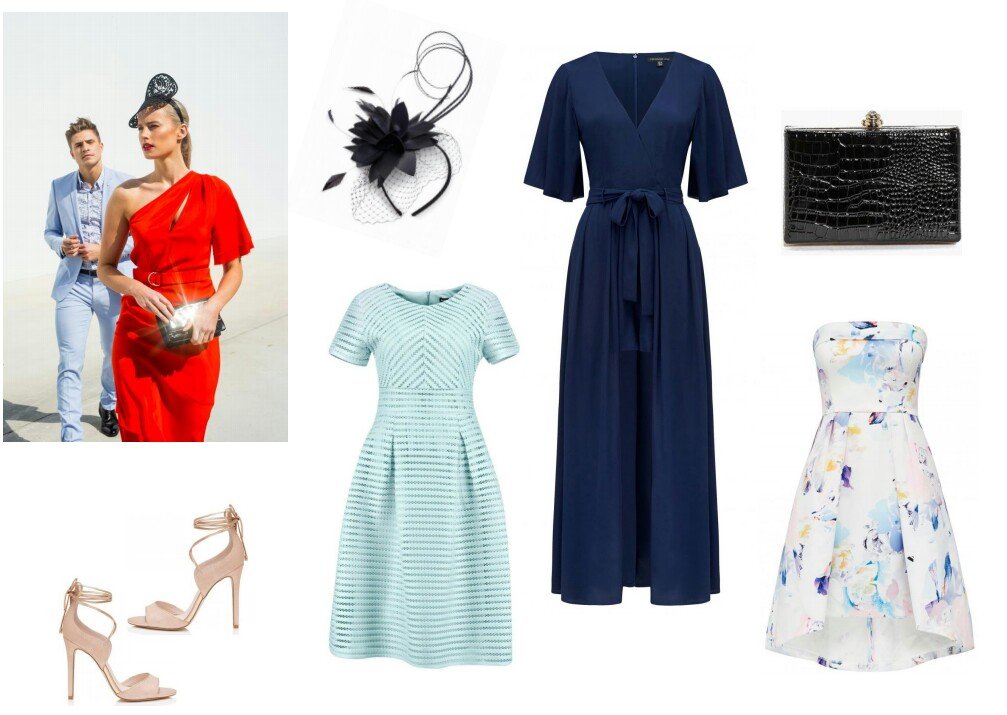 Now dressing for a day at the races is unlike any other occasion. Proper formal race wear dress code etiquette has been handed down through many generations through royalty and racing clubs and today, what was once strict rules are now a little more relaxed however traditional ladylike elegance is still a must.  Here are some basic spring race dressing tips to help you along:
FASCINATORS
Fascinators are usually made to sit on the right side of your head but can be worn on either side. Some also look great worn towards the front and centre of the head, covering your part line.
MAKE UP
Try to always keep your make-up soft, natural looking and appropriate for the daytime.
WEATHER
Try to watch the weather forecast a couple of days before hand to keep watch of what the weather will be like on that particular day. Always consider taking a tailored jacket or a lightweight coat just in case if the weather is unpredictable.
STYLE
Always keep in mind that it day time clothing so wear a day dress, rather than an evening dress and keep it as  ladylike as possible. You can still be glamorous but keep in mind, ladylike.
LENGTH
If you're ever thinking of wearing a short dress, try to make sure that doesn't go above the knees and that its not too short. I can't stress enough, but keep it ladylike.
ETIQUETTE
Whenever you're not sure of what type of dress to wear, think of it this way: what would you wear to an engagement party or a wedding? A wedding type of look is always appropriate for a race day. Team it up with a fascinator or a large hat (think Pretty Woman).  Race wear is about elegance, modesty and femininity.
FOOTWEAR
Remember its going to be a long day so wear something comfortable: mid height high heels.