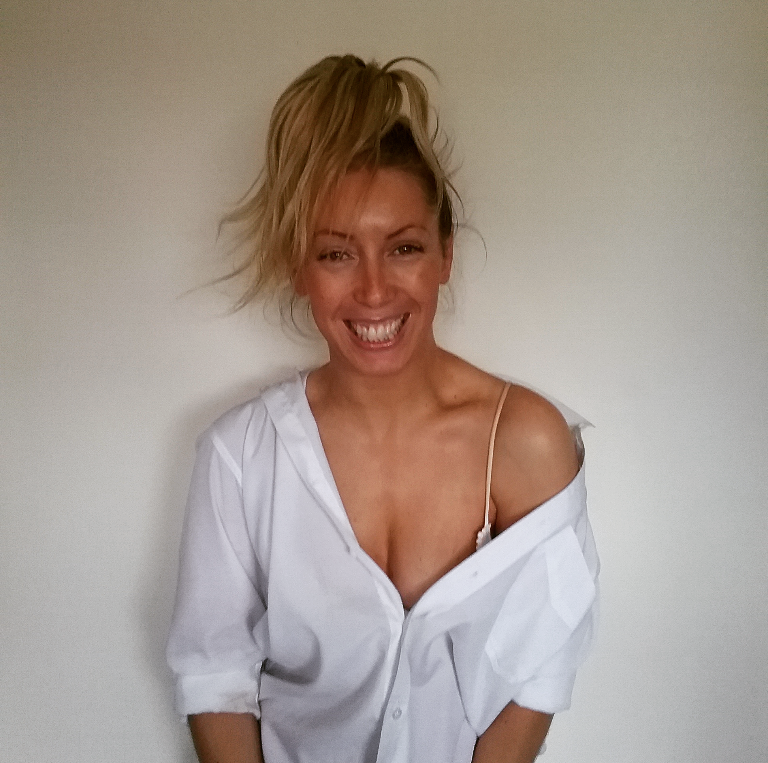 "You're never fully dressed without a spray tan"
Hands up, who doesn't love getting a spray tan? I do! There really is something about having a faux tan, it just make's you look healthier, your energy and confidence levels rise and you really do feel just fabulous. And now, who doesn't love to feel fabulous?! 🙂
Sun baking the old fashioned way is no longer acceptable for health reasons as we all know, so we turn to the trusty faux spray tanning. I would suggest shopping around for a highly recommended spray tanning place or going on word of mouth from friends or such as myself. You want to avoid the risk of looking like an oompa-loompa! Haha!
SunSpray 24/7 contacted me recently and I met up with Taylor who explained to me all about what is SunSpray 24/7 and what makes this place unique.  As it says in the name, '24 hours a day, 7 days a week'. Sometimes we don't always have the time to make it to an appointment during the day and most other faux tanning places close after 7PM.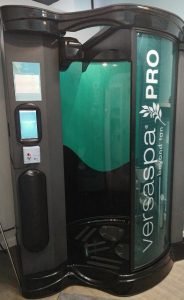 With SunSpray 24/7, you have the convenience to go whenever you want to, regardless of day or time. If you're going out with the girls later on at night but the other faux tanning places have all closed for the day, I would suggest to go to SunSpray 24/7! All you need is a membership pass. It's kinda like those 24 hours gyms. You have the membership card and go whenever you want to.  How is amazing is that?! 
You can go whenever you want to and not have to worry about finding a parking spot, traffic and rushing about to get to your appointment on time AND it's done in the privacy of a booth. It's just you and a booth! 
The private sunless tanning booths are worth raving about I have to say:
3 Levels of Colour
One-of-a-kind heated application
Private yet open experience
Easy-to-use standing position plates
Enhanced digital audio system
You get to choose what type of colour solution you want to be sprayed with. Now what that means is that you can have a clear solution which the colour will appear over a few hours or you can choose the bronzer solution which basically means its an instant tan colour.
What I chose on the day was the clear solution in a medium tan colour with a double spray and that just means that towards the end of your session the last part of it will focus on an extra spray on your legs (hash tag  sexy legs!). Then its followed by an anti-ageing moisturiser spray all over your body (double hash tag winning!! Haha!) and right at the end, there is a warm heat spray of air that helps to dry you from top to bottom.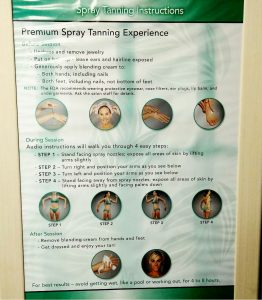 This was a whole new experience for me as I have never used a spray tanning booth before and I have to say I absolutely LOVED it!
It's so easy to use but they also have a step-by-step how-to poster on the wall for you to look at and follow just in case you forget what you have to do.
As I stood in the booth it kinda at first reminded me of the episode from Friends when Ross goes in for a booth tan spray and counts 'one mississippi, two mississippi' but somehow gets it all wrong and has one side of his body so dark (almost orange like!)! Freaking hilarious that episode!!  …anyway, getting slightly off topic here but don't worry nothing like that will happen!
As you're standing in the middle of the booth, with your feet over the foot prints on the ground, a voice comes over the speaker and tells you when to step into the next position (refer to the poster in case you get confused) and when to turn. It's seriously THAT easy!
Now, its up to you whether you go in your birthday suit (i.e. naked) or just topless and a G-string (.i.e thong, for my American friends) I decided to live a little and went the full monty (naked), so that there were no tan lines, whatsoever. Once the whole spray tanning was done (you're probably in there for around 15 minutes, tops), I then got dressed and went on with the rest of my day (thats code for, "I actually went shopping in the city and bought heaps of amazing clothes and accessories!" Haha!!).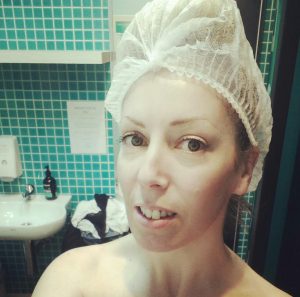 The colour pretty much for me appeared after three hours and gradually got darker. I would say that by the next morning I was looking like I just spent a couple of weeks in Miami and looked fabulously tanned!!
The amazing thing about Sunspray 24/7 is that they use a breakthrough odour control technology designed to virtually eliminate the odour that usually appears with other tanning places. So it's guaranteed you won't smell like fake tan (yay!).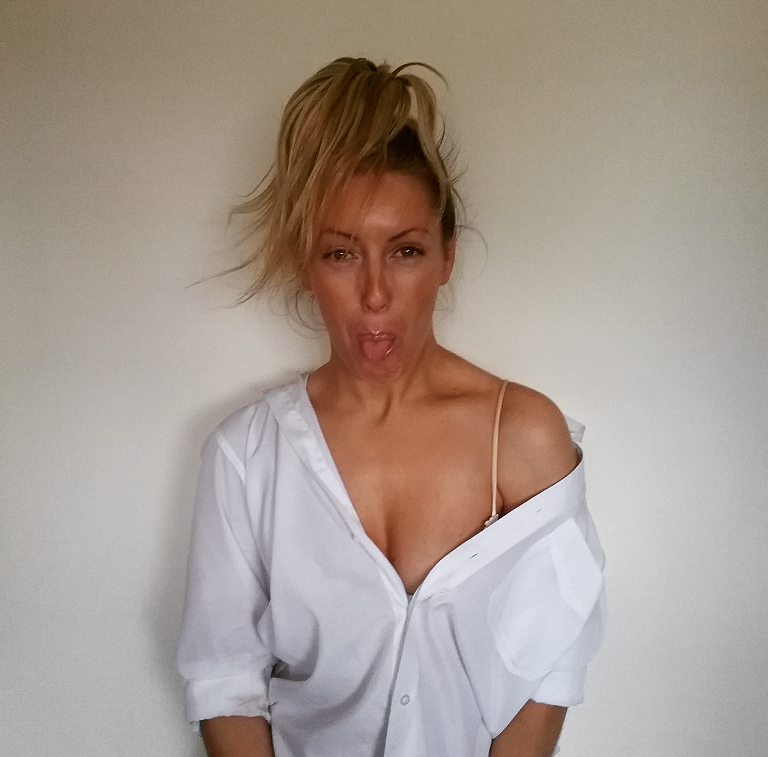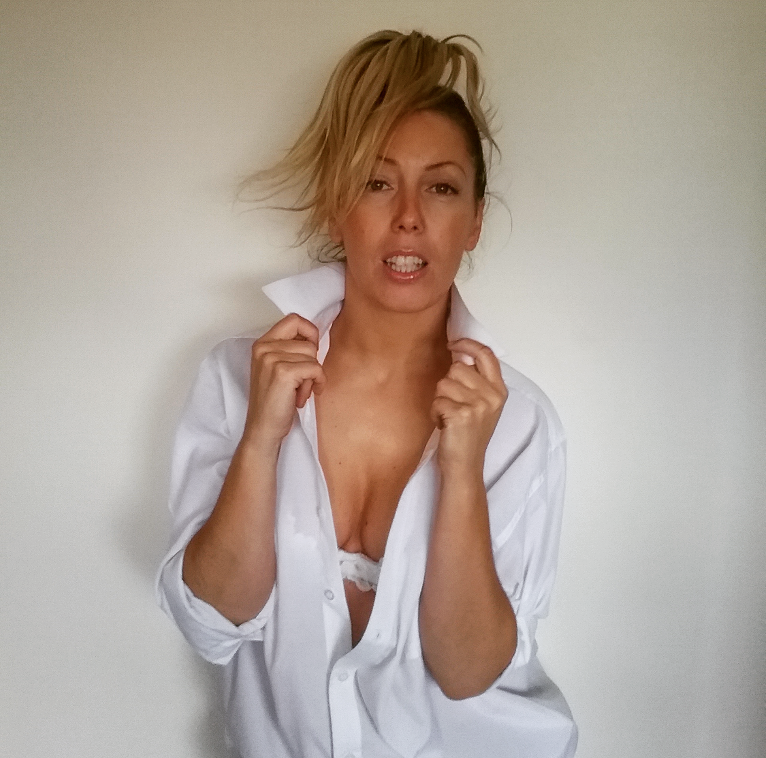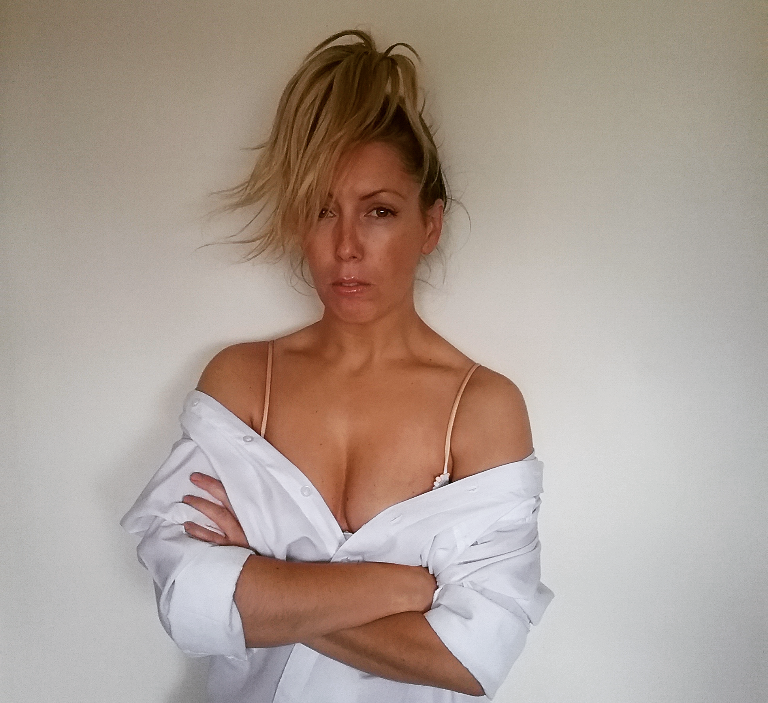 HOW TO MAKE YOUR FAUX TAN LAST LONGER: spray and do-it yourself
Long live your faux glow!
Now getting a faux spray tan on a regular basis or even every so often isn't cheap, so you want to make sure that your faux tan will last as long as possible and with that there are a few steps that you can do to make your fabulous glow last longer. Here are some tips I've learnt throughout the years on how to make your fabulous faux tan (whether it be spray or do-it yourself) last that little bit longer.
It all starts before you get to the salon:
What do I mean that it starts all before you go to the spray tan salon? Well, you need to get your skin in the best possible condition before you go for your spray tan and that means, 'exfoliation'. Exfoliation is your best friend.Whether it be on your face or on your body, exfoliating your skin regularly is so important as it removes all the dead skin cells that accumulate over time and allows your skin to rejuvenate and breathe. Start exfoliating every day for three days straight before you go in for your new spray tan.
Be cleaned & buffed for your appointment:
Make sure you shower and exfoliate about eight hours before you get your glowing new tan as this will allow your skin to settle and be at its best pH balance level for  the faux spray tan. Do not, and I repeat do NOT put on any type of moisturiser the day before/and or on the day of your appointment as this won't allow your body to absorb the spray tan and may make it a tad lighter than it should be.
Wear baggy loose clothes & foot friendly shoes:
I have learnt over time, to wear to my faux tan appointments with the most casual clothes as possible. There is nothing worse than walking out of your appointment with a gorgeous new fresh tan, with having to put back on so many layers of clothes including your bolster holster (i.e your bra. Haha!) for it to only start to rub against your skin and already leave a nice little line. Let your "girls" hang free if possible and TRY to aim for minimal skin-to-fabric contact as possible. A great example is a loose t-shirt dress or tracksuit pants and maybe, just maybe, ugg boots (ain't no shame, if Paris Hilton, Khloe Kardashian and Pamela Anderson can do it, so can you!).
No deodorant/make-up/moisturiser when you go to your appointment:
Any good spray tan technician will tell you to remove your deodorant when you're there with baby wipes, its only because : a) you don't want white underarm pits and b) make-up and moisturiser can make the tan on your face an uneven colour
G-string (thong) or your birthday suit:
How should I say this? Um, just think: underwear lines are way worse than bikini lines!
Shower the right way:
I'm not saying you don't know how to shower but what I mean is that the first shower you have after your tan, you need to make sure you use only luke warm water (not hot!). Also make sure you wait at least eight hours before showering just to get the full benefits of your fabulous faux tan. Don't use any shower gels (and especially scrubs!!) that leave any type of residue behind on your skin as it can degrade you faux tan.
Moisturise, moisturise & moisturise! Oh, and did I say, moisturise?
A good moisturiser will make your glowing faux tan last so much longer but also than tanning formula will dry out your skin and your skin will need all the hydration that it can get. I can usually get about 7 – 9 days from my faux tan ONLY if I constantly moisturise. If the tanning salon has their own moisturiser (like Sunspray 24/7 do), I will most times (depending on my finances at that moment) purchase their products just to help my faux tan last longer. Also an important tid-bit I've learnt is use a very basic lotion that isn't oil-based as that could slightly wipe off a bit off your tan and also moisturise in the shower or straight after. One that I use all the time is St Tropez Tan Enhancing Moisturiser, their product is blended with essential oils, herbs, Aloe Vera and amazing botanicals (also its paraben free!).
Don't rub! Gently pat:
When you've just had your spray tan, and then the next day you have a shower, make sure you don't rub your body with a towel. Instead, just pat yourself dry. I know, I know this will take longer but seriously, your towel will end up with your tan instead haha! Seriously, this will help to make your tan last that little bit. By drying yourself like you normally would, you will end up rubbing off sections of your tan and end up a looking a little colour uneven in places.
Do you have any other suggestions or ways on how you extend the life of your faux tan glow? Tell me about it xoxo