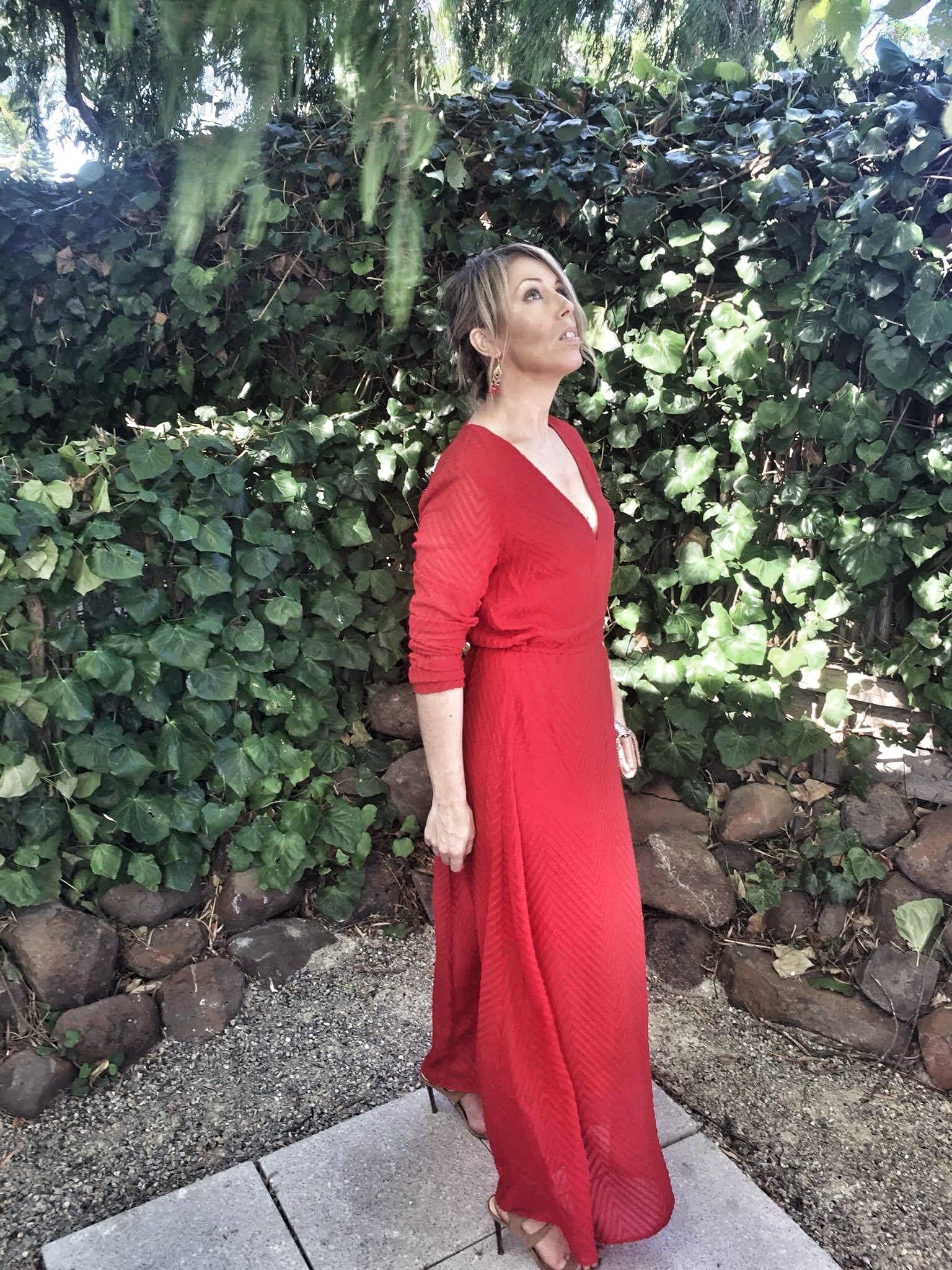 There is nothing that makes a woman feel more powerful, sexy, confident and/or bold than the red dress.
You might have all noticed on the red carpet at the recent SAG Awards that the female celebrities, a majority of them were all wearing red. Wearing red seriously requires major confidence – it is a very ballsy colour to wear and a-lot of people can pull it off and then there are some that unfortunately just can't.
I've been in love with the colour red for a long time and I guess you could say I'm very lucky that I can actually pull off this colour. I bought this dress at H&M a few months ago ($29.95!! How can you NOT love H&M??!!!). and instantly fell in love with this formal dress the moment I saw it at the Melbourne store where I bought it from. It has such a classic cut and style to it, very feminine.
I decided to wear the dress to a friends wedding that my husband and I were invited to and, since buying it I hadn't worn yet it and thought it was perfect for the outdoor garden wedding. I never thought to look up the trust worthy (cough cough) Google about wedding guest clothing appropriate attire as I always knew one should never ever wear white to a wedding just because… well, the bride is wear white or ivory, but other colours I honestly never really gave it a second thought.
Fashion is about dressing according to what's fashionable. But style is more about being yourself.
It's already difficult enough to know what wedding gift to buy the beautiful couple let alone now to even consider what colour you can and can't wear to a wedding.
So I had a look at what is wedding guest appropriate clothing attire and unless the bride and groom (more specifically, the bride) mentions that guests should not wear red or that they would prefer that their guests to stick to a colour scheme, it would seem that red is safe colour to wear to a wedding. That is, unless you're attending a traditional Chinese wedding, then it is a big fat NO.
According to Chinese culture, red symbolises happiness and good fortune, so it makes sense that only brides hosting a traditional Chinese wedding should wear red. Therefore, if you're going to be attending a traditional Chinese wedding in the near future, you might want to steer well clear of wearing red. So, phew on me wearing red! 🙂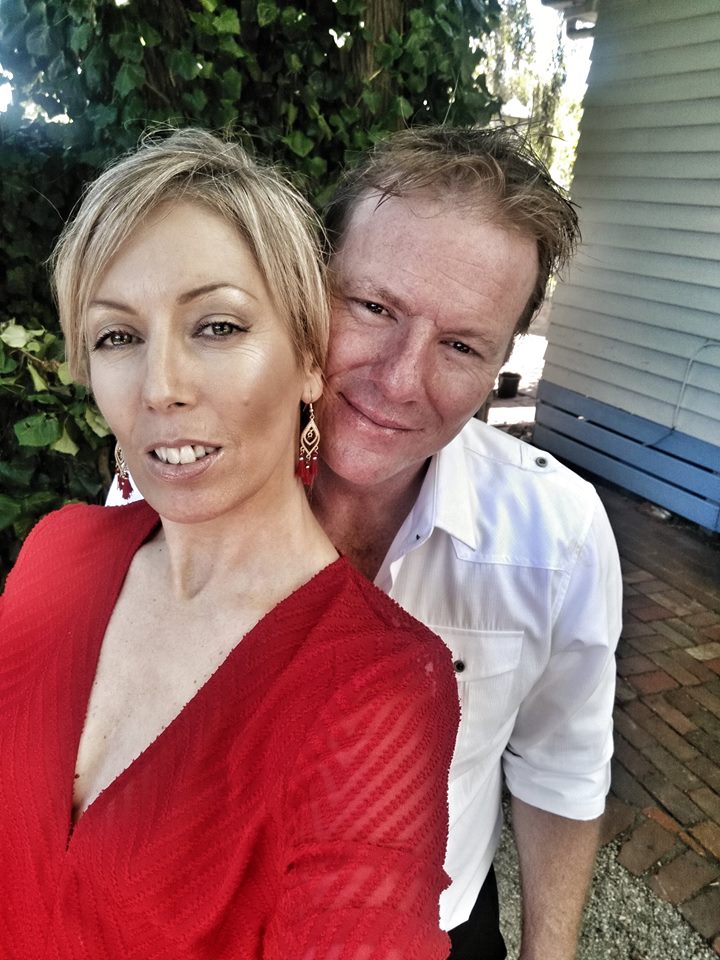 So here's a funny story about the wedding I went to… well, for the groom it was hilarious but not so much for the bride. Now, anyone who knows me, knows I am a super punctual person. I'm always in mega early to work and also arrive to any social event that I'm invited half an hour early. So when Troy (my husband) and I were invited to my friends wedding, I was 100% convinced that the invitation said '3PM'.
Now, I've had that wedding invite stuck to my refrigerator door since December 2016 and we both looked at the invite a couple of days before the actual wedding to see where the actual address was, by typing it into Google Maps but never fully checked the actual time again.
As we both arrived at the wedding, we slowly walked up to the property and you could hear from outside on the street so much noise, so much commotion and Troy turns to me and says: 'Is there another wedding on before David and Mariska's?'. I looked at him as if he was daft to even have said such a thing, I replied: 'Hell no. Who would have a wedding on before another wedding?'.
As we both stood outside of the gates of the property and looked up over at the photographer who was standing on top of a ladder, who just happened to be my friend, Michelle and also my photographer of my BooHoo and PrettyLittleThing collaboration – she looked over and waved us in and said, 'hurry, get in the shot!'.
Troy and I looked at each other, in horror and both whispered, 'oh fuck!'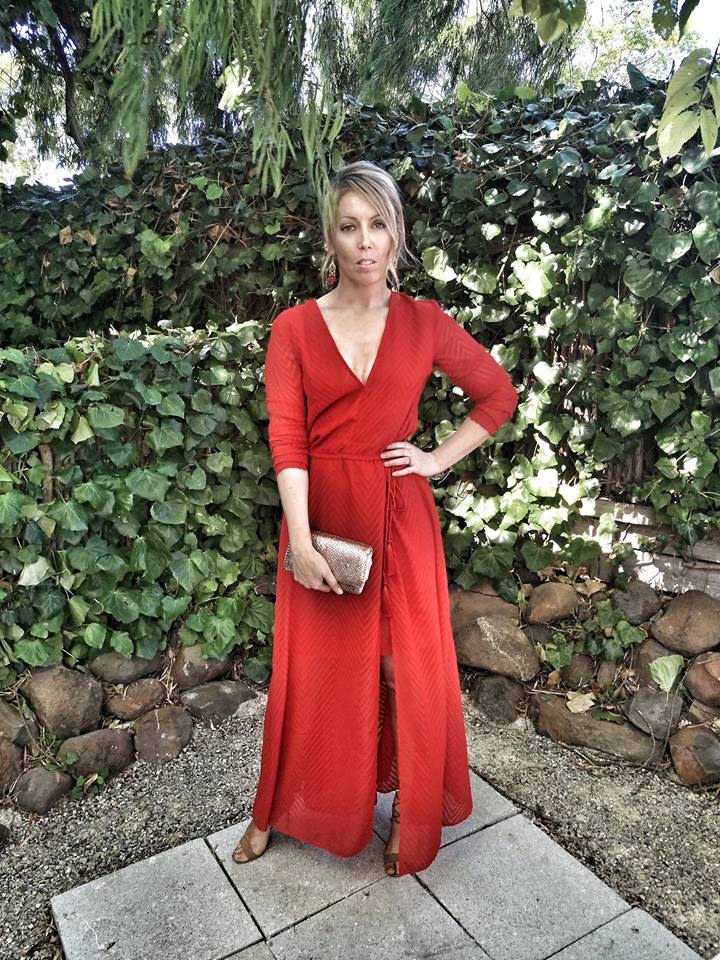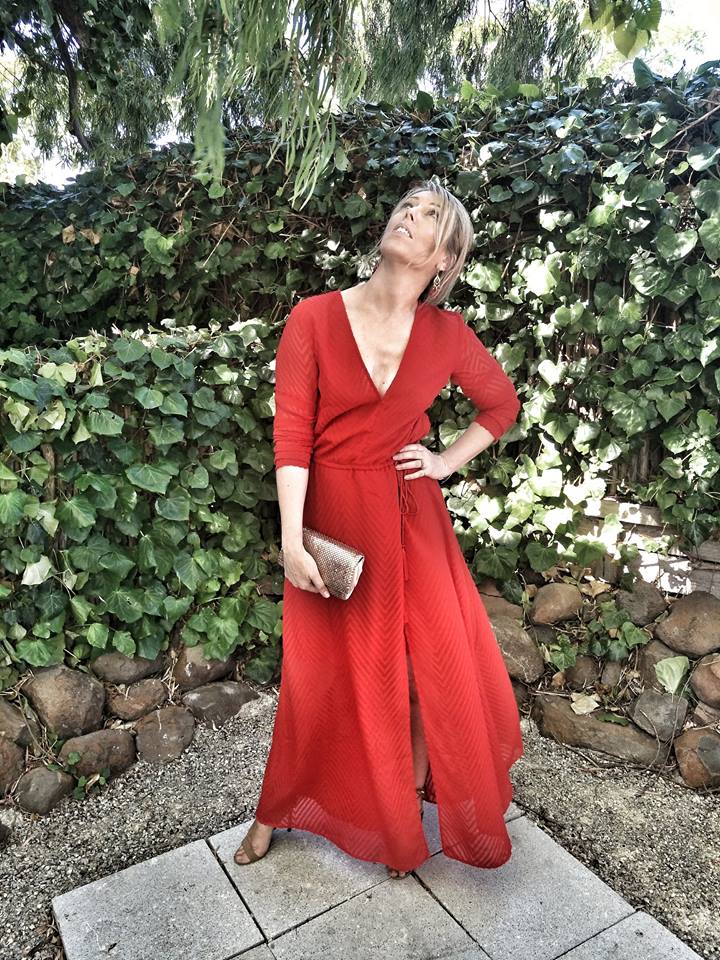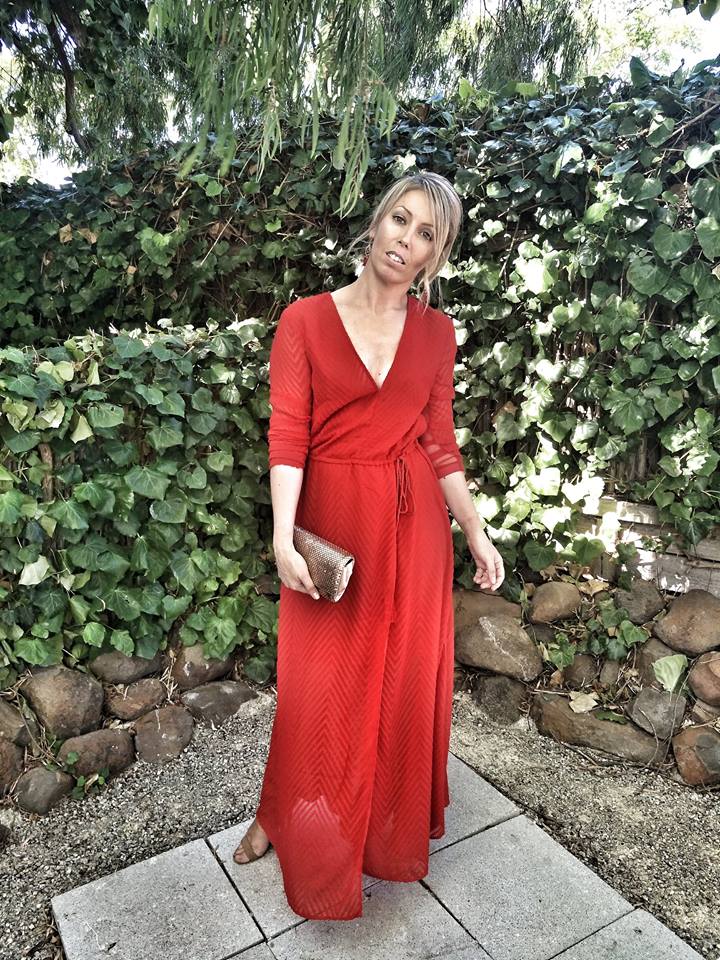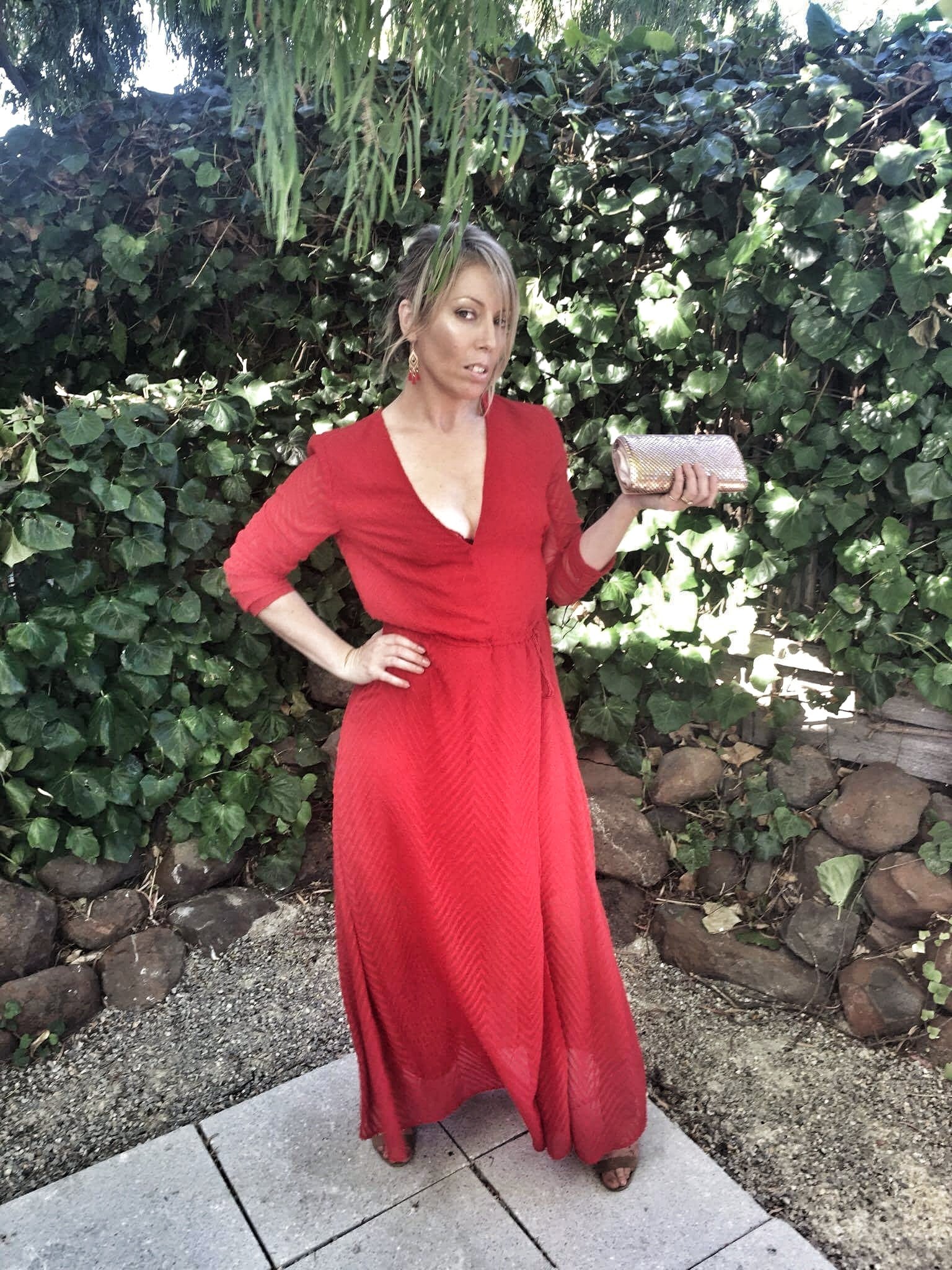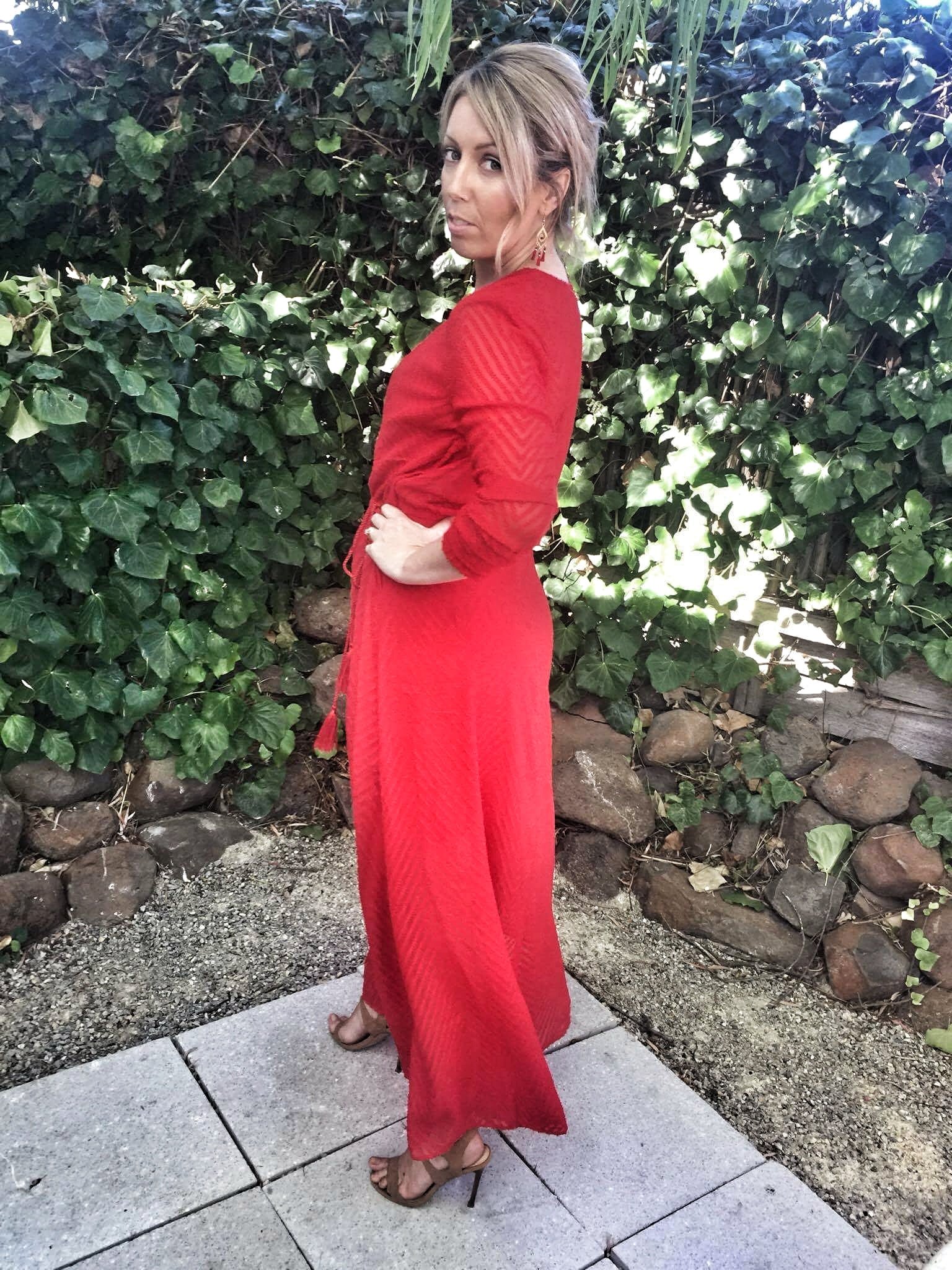 SHOP SIMILAR TO WHAT I'M WEARING
What I'm wearing: Red dress bought from H&M , tan lace-up heels bought at Forever New and sparkle clutch bought at Bijou Brigitte (in Portugal)
Here was the bride and the groom, the bridal party and all of the guests standing in front of this gorgeous tree, the afternoon sun was beaming down upon everyone and the group shot that happens to be happening is the one at the end of the ceremony!!!
As we both embarrassingly like two little school kids hung their heads down, walked the walk of shame along the path to stand within the group photo shot, everyone (except for the bride) was laughing out loud and yelling: 'oh Susy!' 'Busted!'. It was at that precise moment I wanted to sink into the dirt along with the back of heels.
Apparently also another friend of mine turned up right at the end of the wedding ceremony but she was lucky it was just as the Celebrant announced David and Mariska as, 'husband and wife' and never got seen sneaking in.
The joke towards the end was that Troy and I should have waited once the celebrations had started and should have snuck in then. Haha! We have apologised profusely to our friends and offered to take them out for dinner. David still laughs about it but I'm not so sure about Mariska – we are still trying to make amends with Mariska.
We are truly so so so so very sorry, please forgive us xoxo ?
Have you ever been late to an important event of a friend or family member? If so, did they forgive you? And did you make it up to them. Tell me about it in the comments below.
photography by TAS / location: Friends back-yard in East Geelong, Victoria – Australia