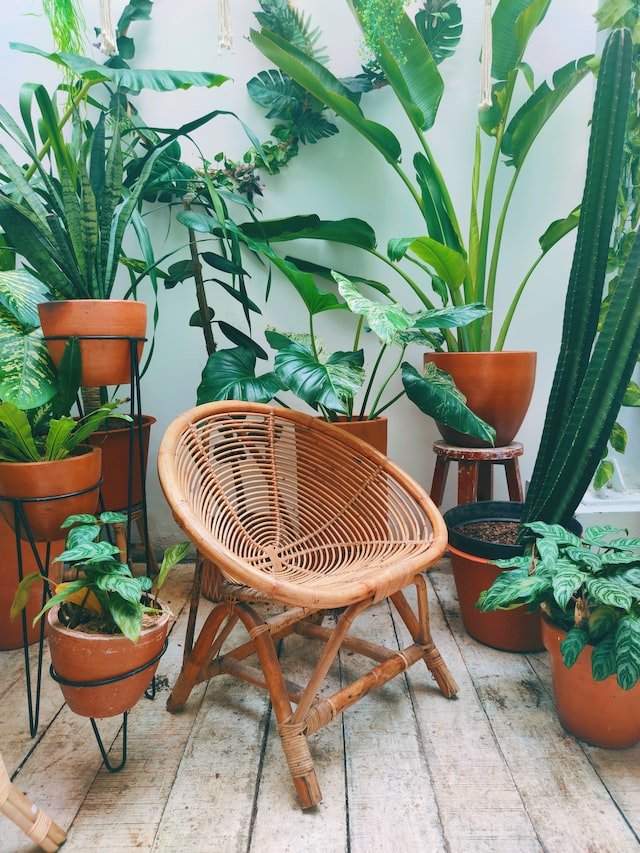 If your home has a balcony, then that's one asset that you can really make the most of in a way that most other homeowners can't. Offering vantages that can't be seen in any other way and a space to relax and enjoy the outdoors in a more private setting, you can make your balcony a more welcoming and aesthetically pleasing space to be in. As such, we're going to look at some of the options you should consider if you think yours is looking a little bare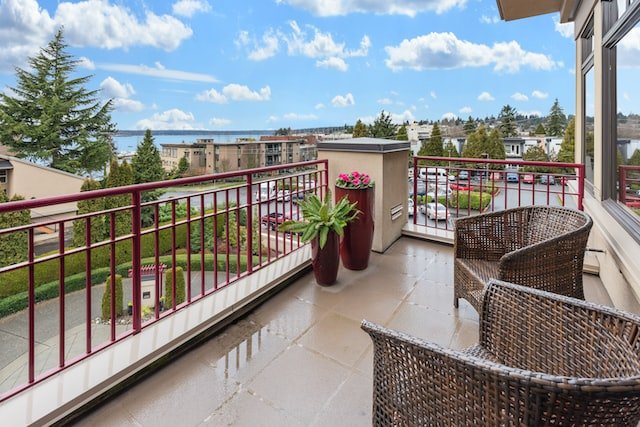 Choose the right seating
Standing by the rail of your balcony, overlooking the world can be a satisfying feeling, but you shouldn't relegate yours to standing space, only. If you're worried about how much space regular chairs might take up on your balcony, then you can look at built-in seating that you can install against the wall. You can even get folding chairs so that, when you're not sitting down, you can give them a really slim profile, so they don't take up much room at all. Whatever seating you choose, ensure it uses good, weather-resistant materials.
A space to relax together
If you're sharing your balcony space with another, then aside from some comfortable seating, you might want to look at a smaller table that can be perfect for a bite in the morning and a couple cups of coffee. A table for two should be plenty to give you a nice little cosy nook to spend your time together in the mornings. Having the seats with the backs against the wall can make sure that you don't need to worry about the foot space under a smaller table, as well.
Add a dash of green
When we think of exterior spaces, we often think of the connection to nature that many gardens and similar spaces bring us. As such, outdoor spaces that don't have that natural look can feel a little bare by comparison. You can take a look at some of the low-maintenance balcony plants that you can add, bearing in mind that your choices may change depending on which direction your balcony faces and how much sun it gets. A touch of green can make the space feel much livelier, not to mention more relaxing and inviting.
Choose borders that match your exterior
You should take a closer look at the different elements that actually make up the balcony itself, with one of the most important clearly being the balustrades. These balustrades, bordering the balcony, should look good as well as feel good to rest against. As such, you should look at balustrade material options for your balcony and see which both fit your aesthetic tastes as well as the rest of the exterior of the home. You don't want your balcony to stand out too much from its surroundings or it can look a little tacked on.
Dress up the floor
Another ready-built element of the balcony to take a closer look at is the floor. Of course, it's not as easy to install or change the floor as it is with the balustrades, so your options are going to be more based on how you decorate that floor, instead. You can really add some texture, depth, and pattern to yours with a good outdoor rug or a runner. Again, as with your seating and any other soft or fabric furnishings, you need to make sure that you're choosing those that can stand against the weather.
Consider adding a privacy wall
In most cases, people who have a balcony are going to want to preserve the view that it offers, and you may be inclined to do the same, yourself.
However, in some cases, the view might not be all that flattering and, what's more, you might have some reason to be concerned about neighbours peeping in on your private space when you're trying to relax. To that end, you can create a privacy wall for your balcony quite easily with wooden or faux wooden panels. You can attach a little interior shelving to the privacy wall to give it some extra utility, as well.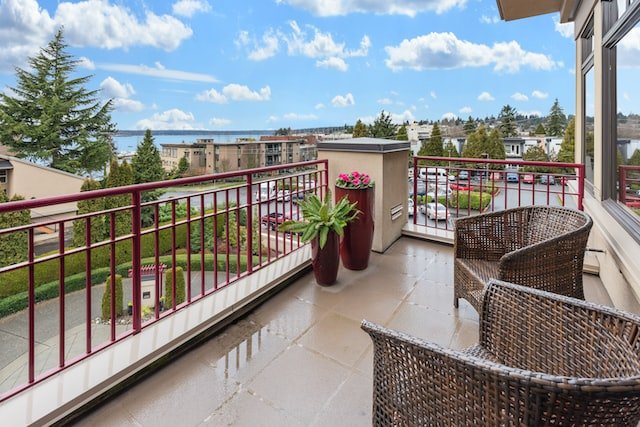 Make better use of your vertical space
Whether you want a little additional storage space for items that you might want to access while you're out there or as mentioned above, you think a little extra greenery can add some colour and life to your balcony, be mindful that you don't always have to use precious floor space to add it.
With additions like nesting tables and hanging planters, you can make better use of the vertical space that your balcony offers as well. If you do have a privacy wall, then you can attach all kinds of storage to it, too.