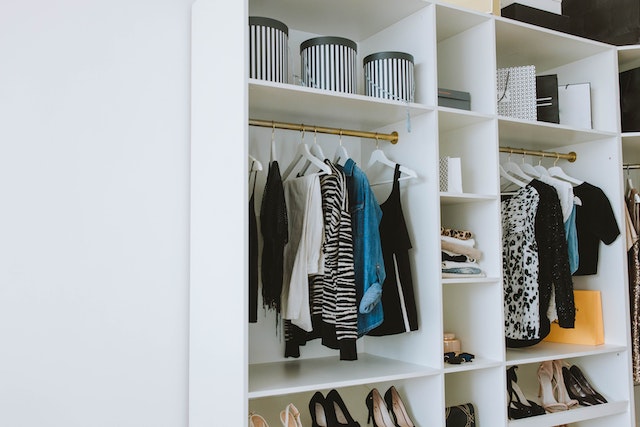 With a limited selection of key pieces, creating looks will become easier and more efficient. Having a closet full of flattering staples also eliminates the feeling that you have "nothing to wear."
So keep reading to find out the top tips on assembling the perfect wardrobe capsule that makes getting ready in the morning an effortless task. This blog post is packed with all the information you need for building your own beautiful curated collection of go-to pieces that will never go out of style!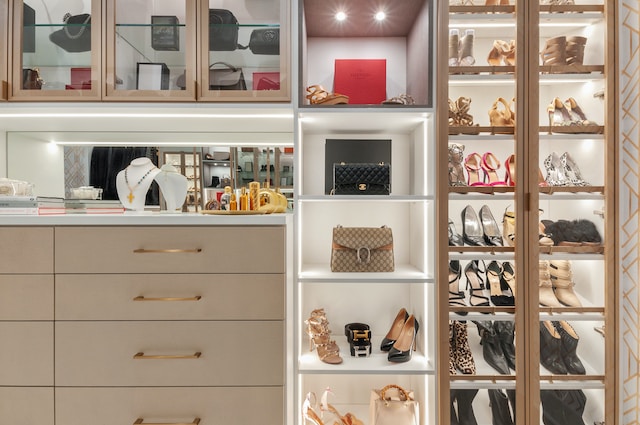 Choose Timeless, Versatile Pieces
To ensure your wardrobe capsule never goes out of style, it's vital to select pieces that are timeless and versatile. When shopping for items for your capsule, think classic silhouettes and colours instead of the latest trend. Choose items you can create multiple looks with; quality basics like a well-cut pair of jeans or a white button-down are key picks that will endure. It's also worth investing in some great coats, blazers, party dresses, and accessories to ensure you have all the bases covered.
Invest In Quality Fabrics And Materials
When it comes to fashion and building a wardrobe capsule, quality is key! Investing in pieces that are made from excellent fabrics and materials will guarantee longevity. Consider looking out for natural fabrics such as cotton, wool, silk or linen, which all feel incredibly soft on the skin and last longer than other man-made fabrics. By looking at labels when shopping, you can check the material makeup of each item, so you know exactly what you are investing in. Quality makes all the difference when building an excellent capsule wardrobe.
Opt For Classic Colours And Prints
Choosing classic colours and prints is a must when deciding on the ideal wardrobe capsule. Neutral hues like navy, black, white, and camel have been staples for decades, so it's easy to find various options while still adhering to traditional style rules. In addition, opting for prints such as stripes or polka-dots in muted tones ensures that they won't soon be out of fashion, and you won't have to worry about needing to refresh them when trends change next season.
Invest In A Few Key Accessories
Creating a wardrobe capsule is all about creating timeless pieces that won't go out of style or have limited wear due to trends. When creating your own wardrobe capsule, investing in key accessories is essential to spruce it up and add personal touches.
Key pieces like classic jewellery, such as gold or silver rings, bracelets, and necklaces, could be great additions. While building your wardrobe capsule, investing in classic pieces like handbags and belts can also help elevate looks and will come in handy whenever you need some added detail on an outfit.
Keep Your Capsule Wardrobe Organised 
The trick to a well-organised wardrobe is having easy access to pieces you use frequently and efficiently storing items you don't use as often. Grouping similar pieces together, such as jeans, t-shirts, and skirts, will provide a quicker selection when creating an outfit.
Invest in a few quality storage containers that fit into your closet or dresser to store the rest of your wardrobe. This will keep the area around your clothes neat and tidy while also protecting the items from dust, pests, or excessive exposure to light.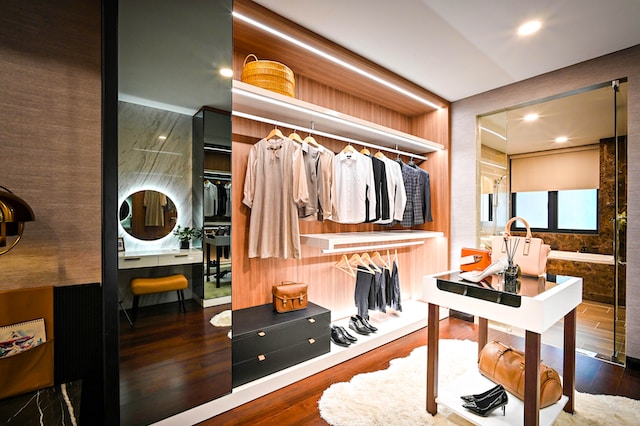 A wardrobe capsule is a great way to ensure that you always look stylish and feel confident in your appearance. The perfect wardrobe capsule will help you create looks that reflect your personal style, inspire creativity, and take you from day to night with ease