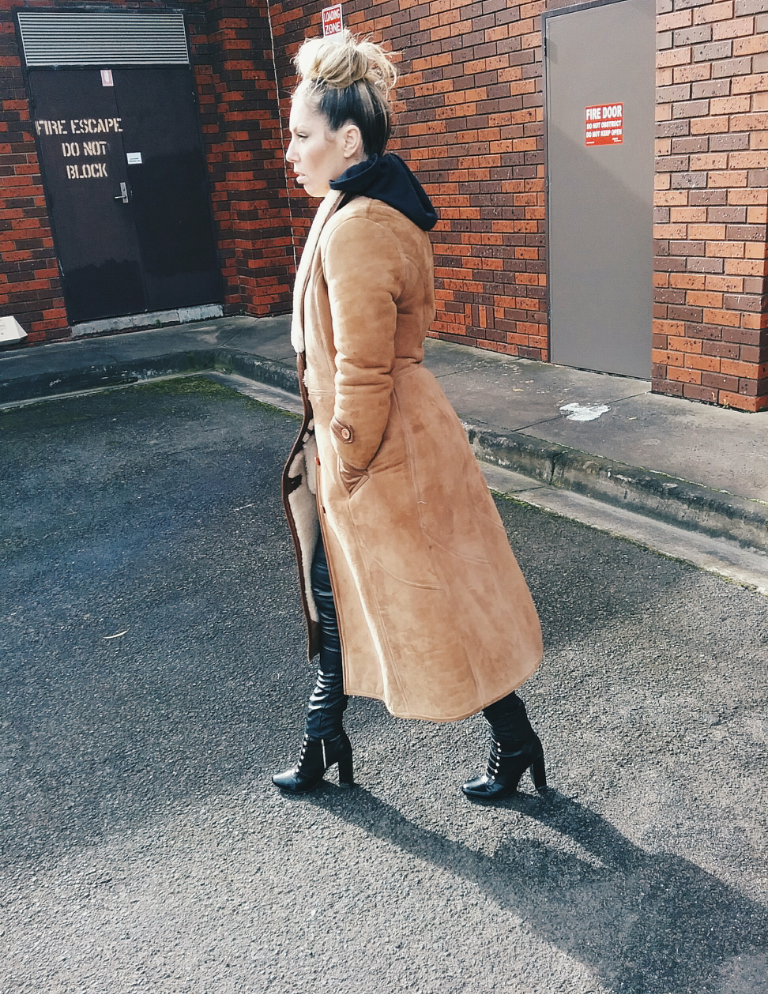 It's official from the bible (aka Vogue), anything shearling is a must have for your wardrobe! Despite its humble, 70's hippy boho/country side background, a touch (or more) of shearling will make everything look a little more chic, and you will feel a little bit warmer too!
I was given this shearling coat by my beloved father, almost twenty years ago. He bought it for me from a vintage store for $50.00 and I can tell you that my daddy had an incredible eye for clothes and style, he was a bit of a fashionista himself (thanks dad!). So, twenty years on, I am still wearing this shearling coat every year in winter. The style and cut on it is so refined and well designed. It's so important to make sure, when buying a shearling coat or jacket, that it fits you perfectly. You want to avoid any bulkiness as that will just make you look all sorts of wrong.
Obviously the shearling  since the 70's has gotten itself a modern makeover and what was once known a timeless and humble sheepskin coat is now seen as a jacket (coat or blazer) with edge and character.  When paired with skinny or flared jeans (or even faux leather pants!) and ankle boots, the shearling coat is a statement-maker.
Trust me, when the temperature has dropped and its freezing cold, you'll be grateful that you invested in something that's both chic and cosy!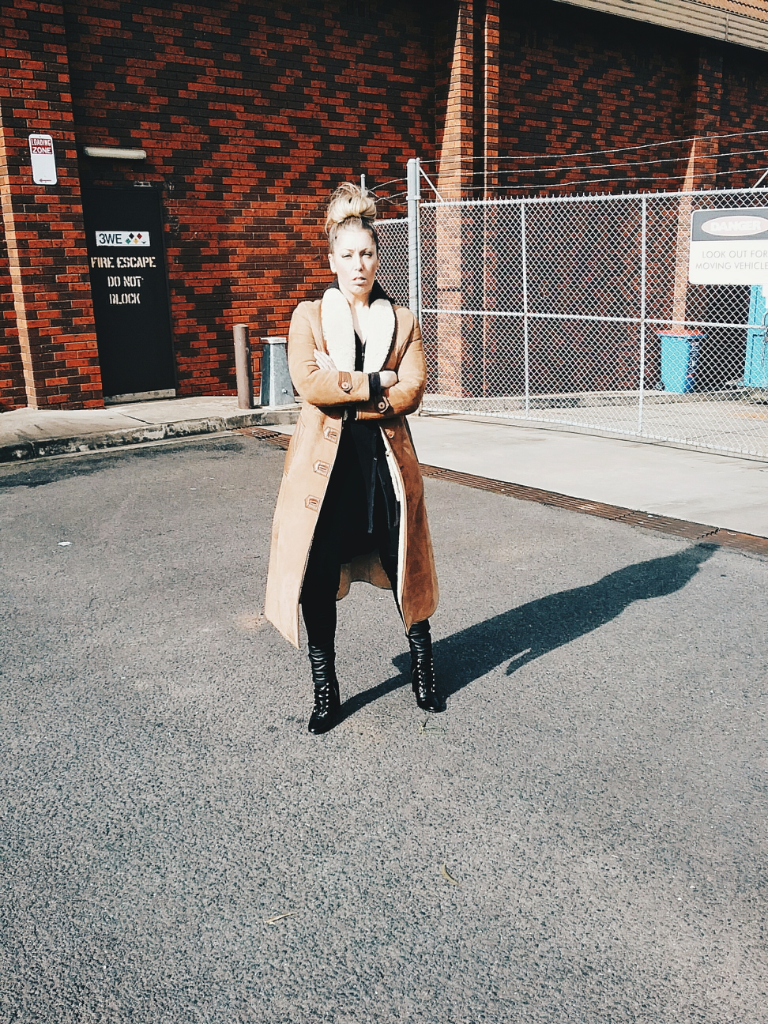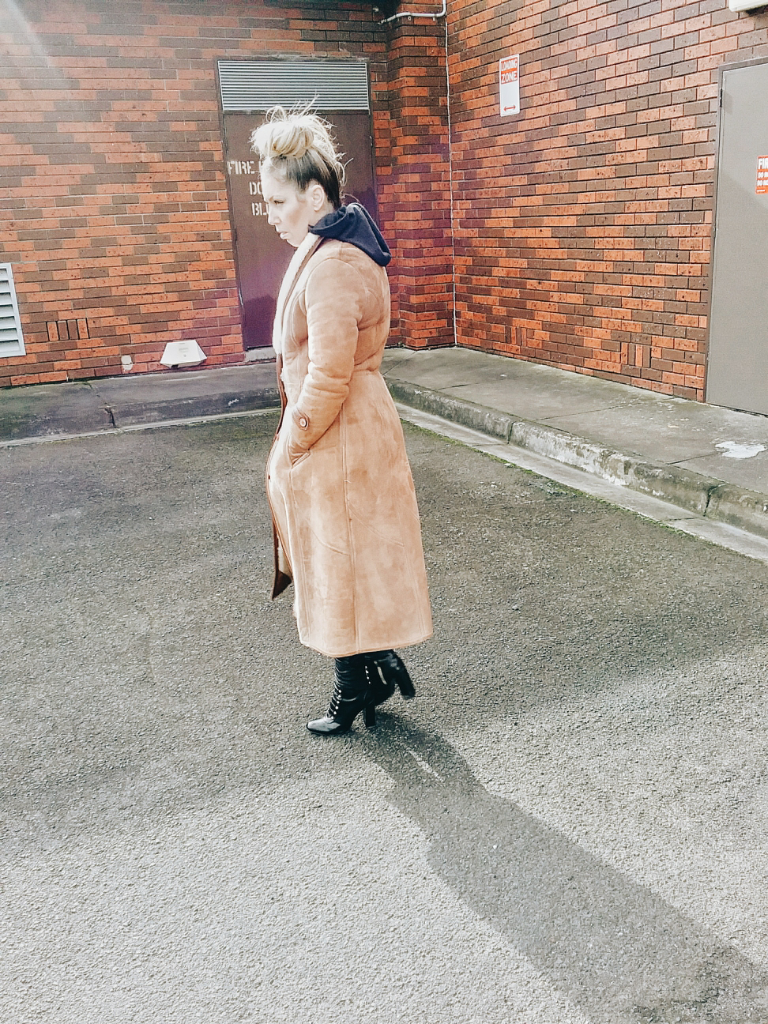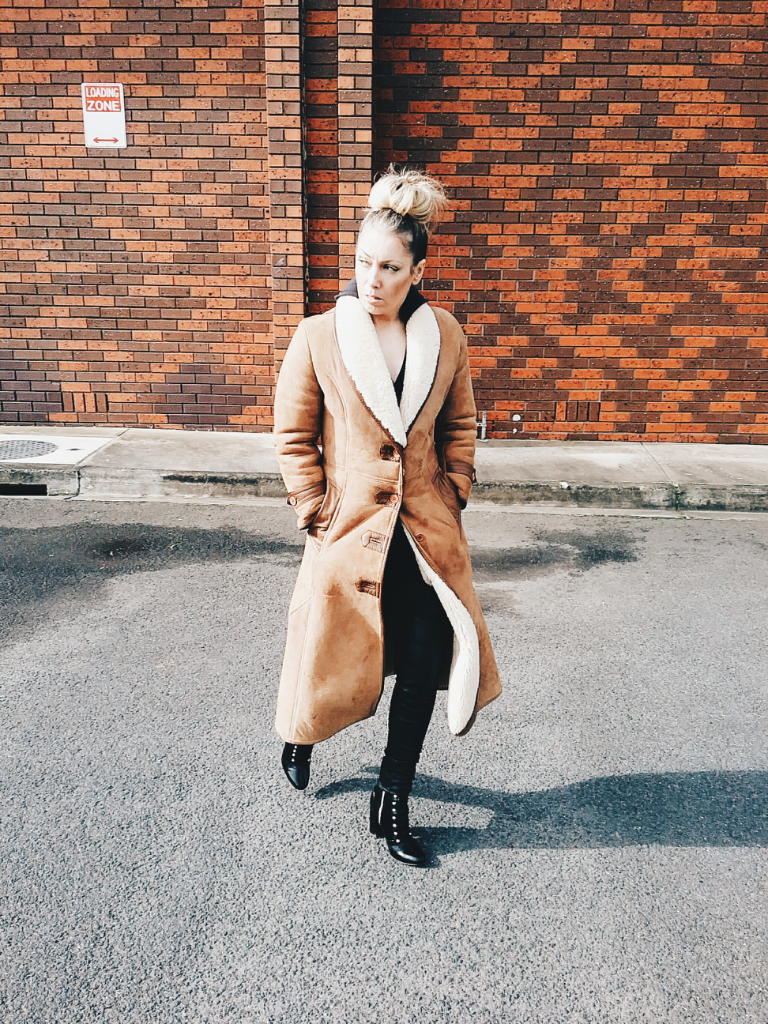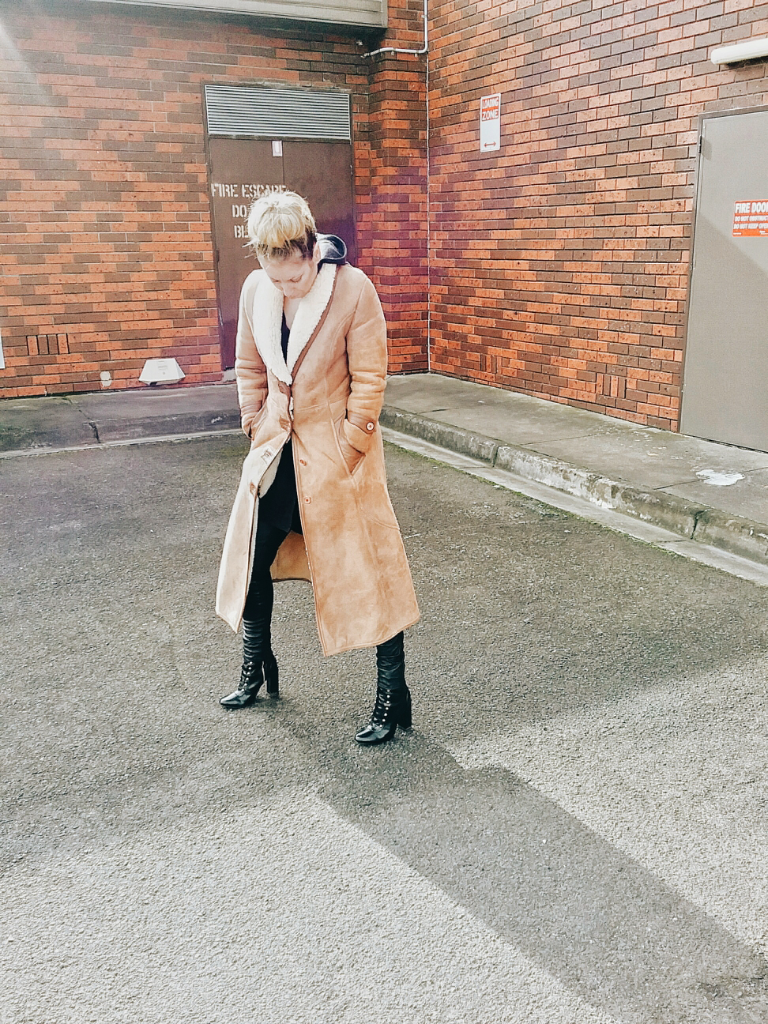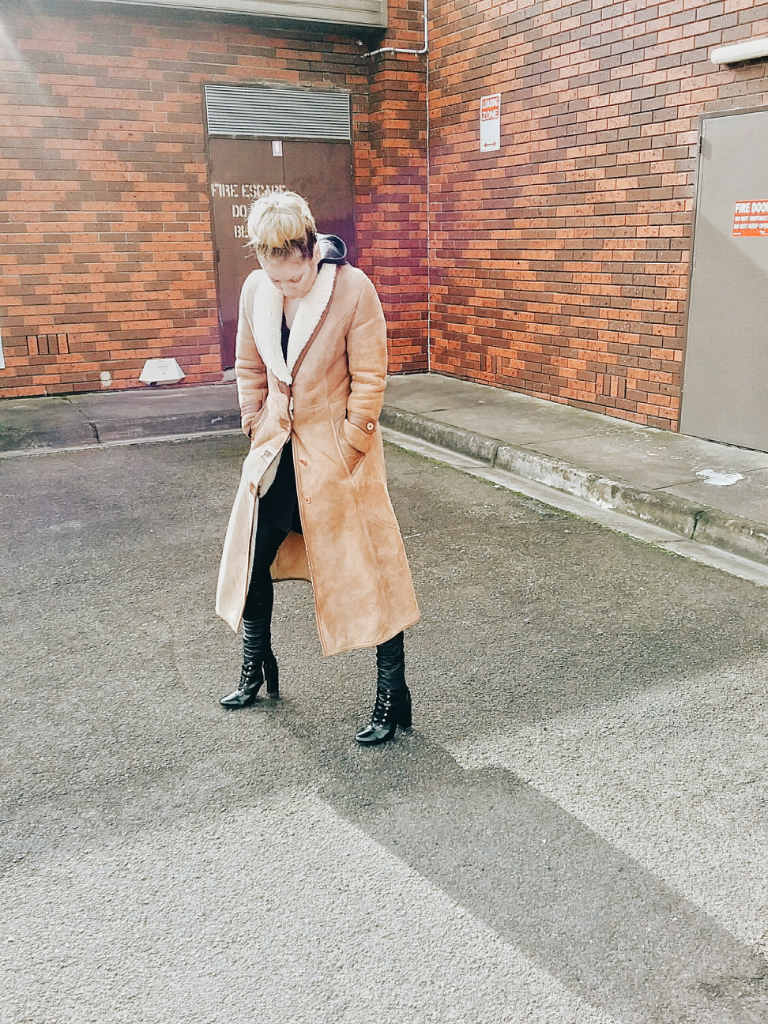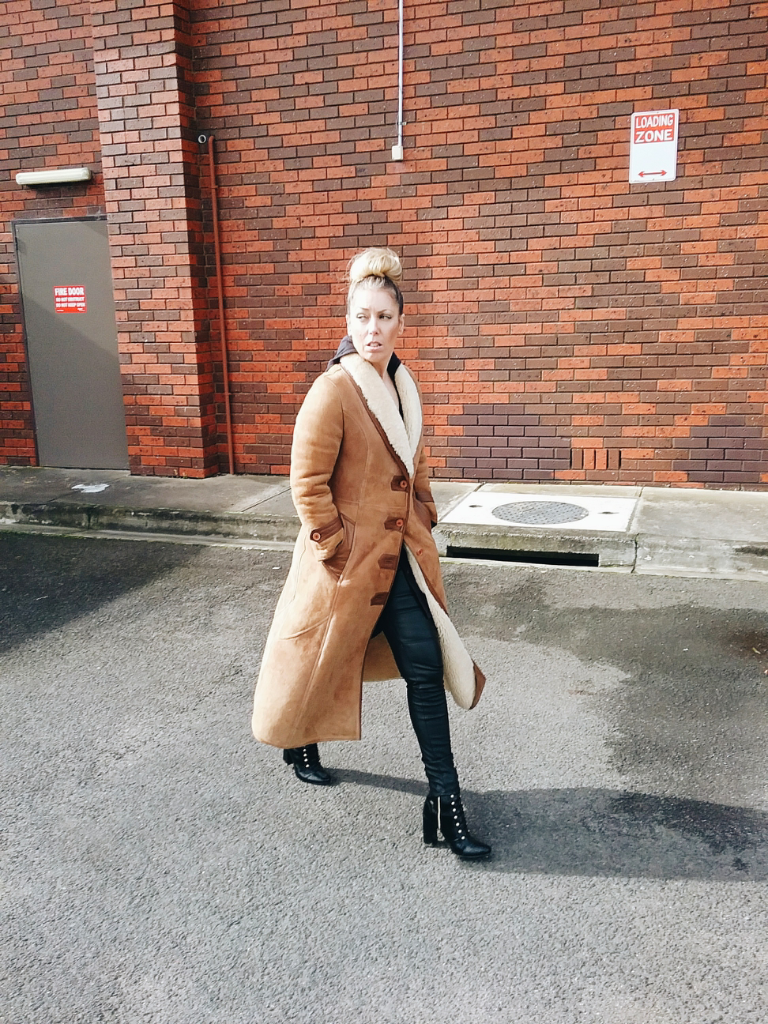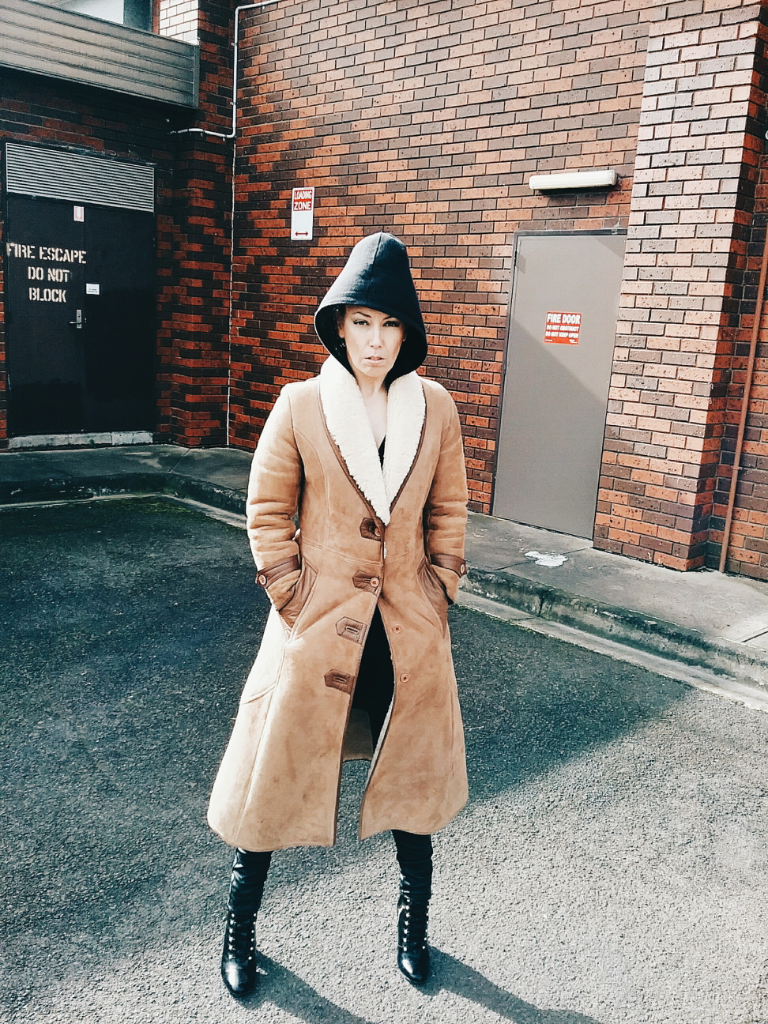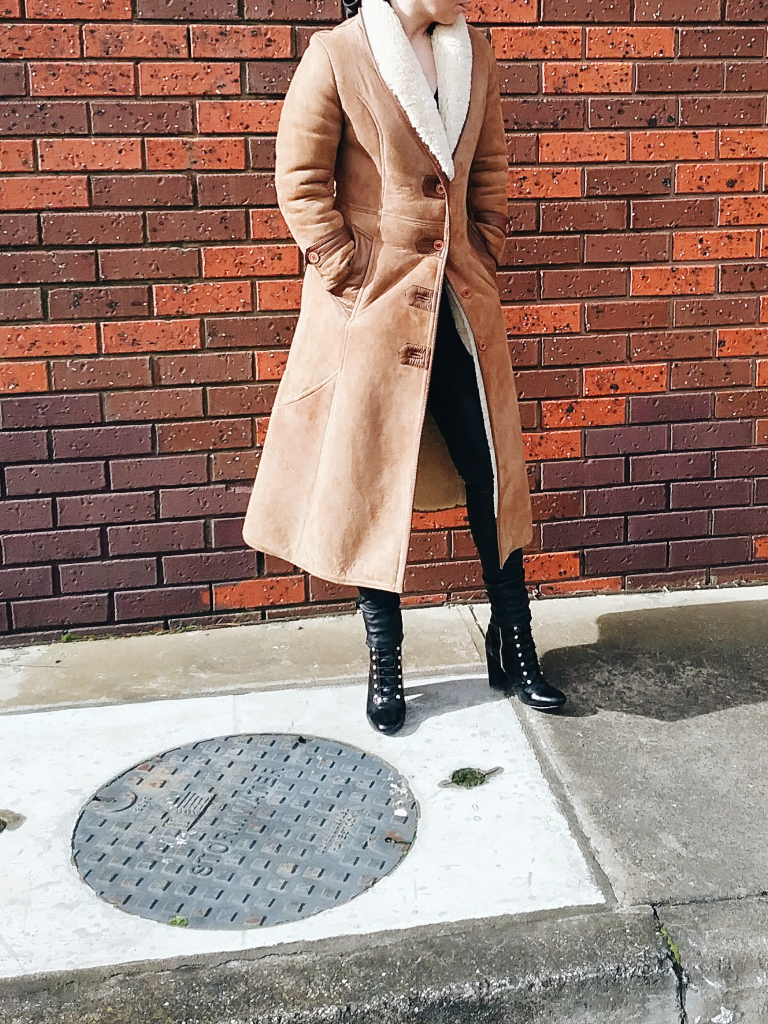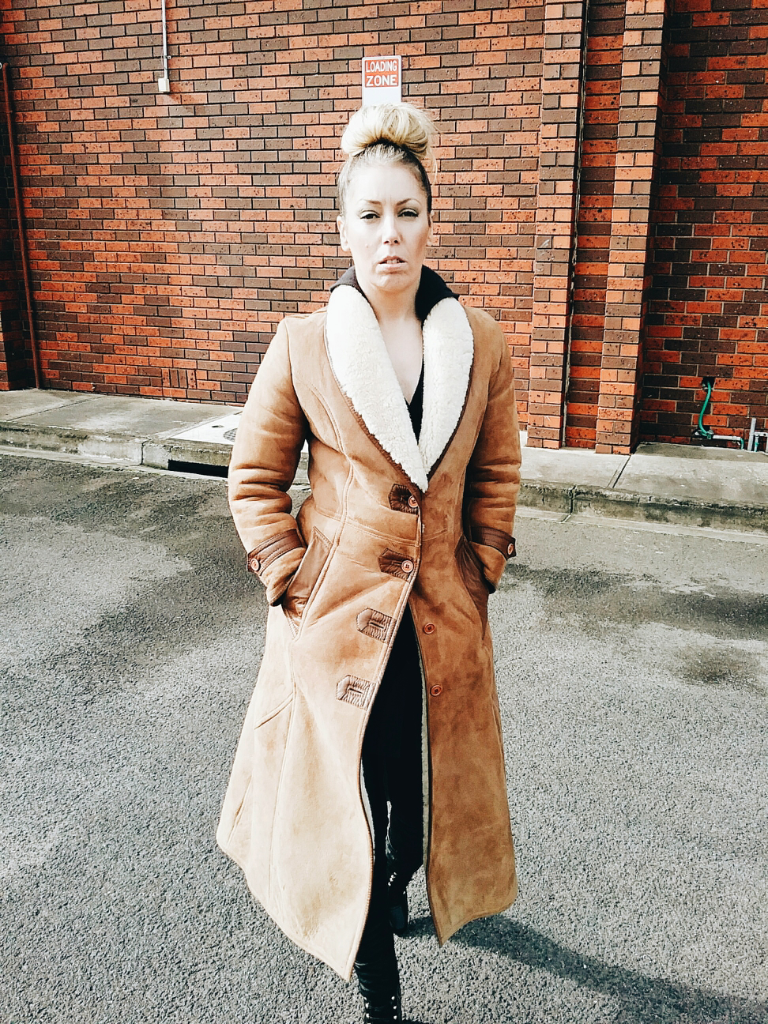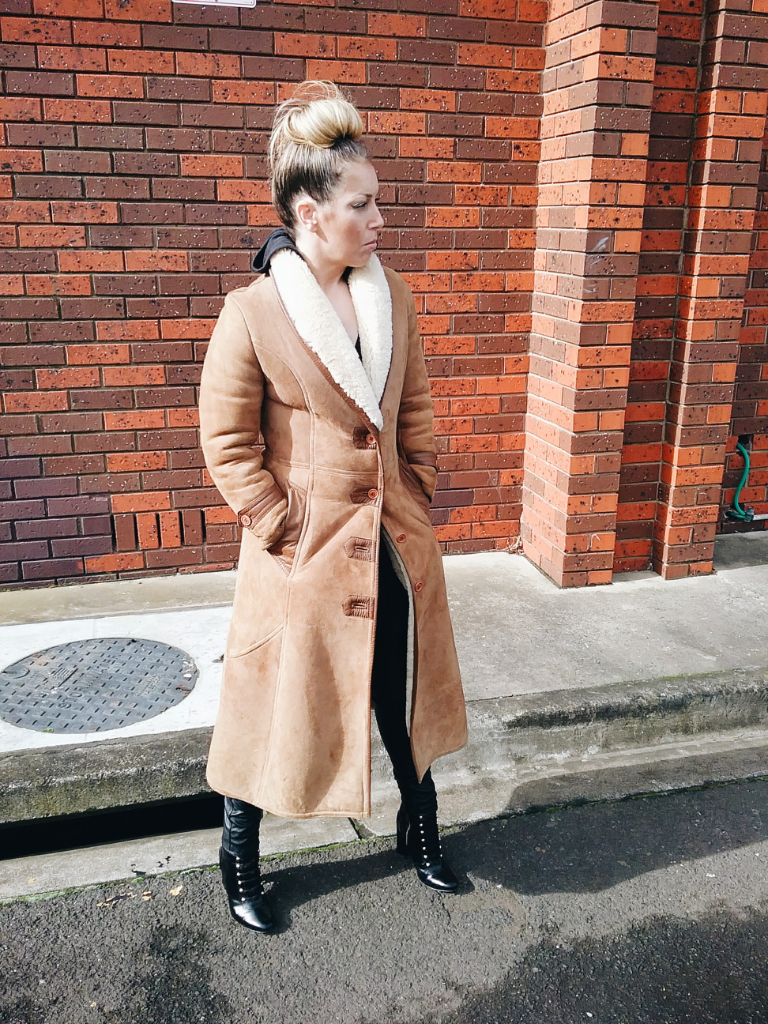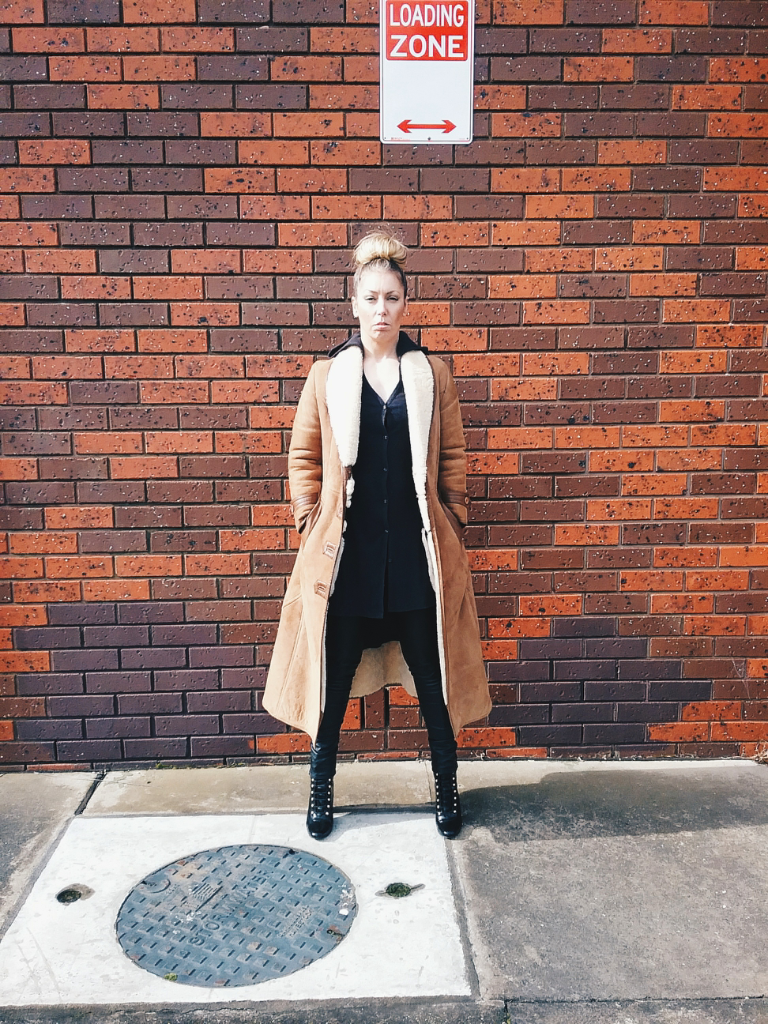 OUTFIT I'M WEARING:
Vintage shearling coat bought at a vintage store twenty years ago (!) – $50.00
Faux leather pants bought at H&M – $29.95
Military ankle boots bought at Zara – $99.00
Black hooded cardigan bought at Cotton on Body – $20.00
                                                                   Photography by TAS.
SHOP FOR SIMILAR SHEARLING COATS