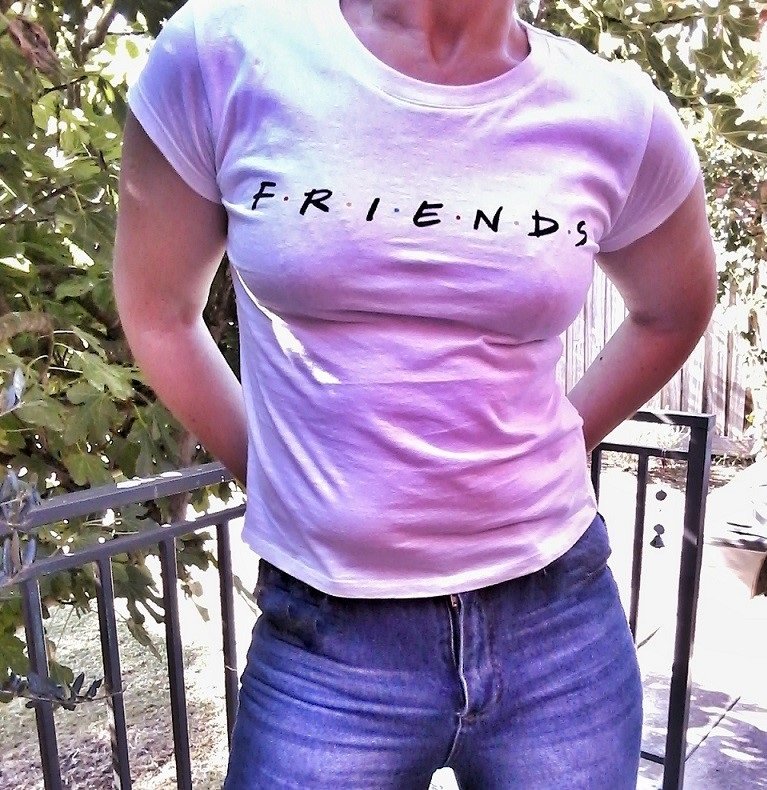 "You can be the chicest thing in the world in a t-shirt and jeans – its just up to you."

Karl Lagerfeld.
Jeans and a t-shirt has been a constant reliable fashion staple in every girl's closet since the late 50's.
It' ans unbeatable go-to combination, when you think you have nothing to wear, or you're in a CBF mood (i.e. can't be fucked) to think about what you're going to wear, and its oh so easy to wear. The trusty jeans & t-shirt is always a winning combination, no matter what.
Since this is a true classic iconic style, why not add a dash of vintage style?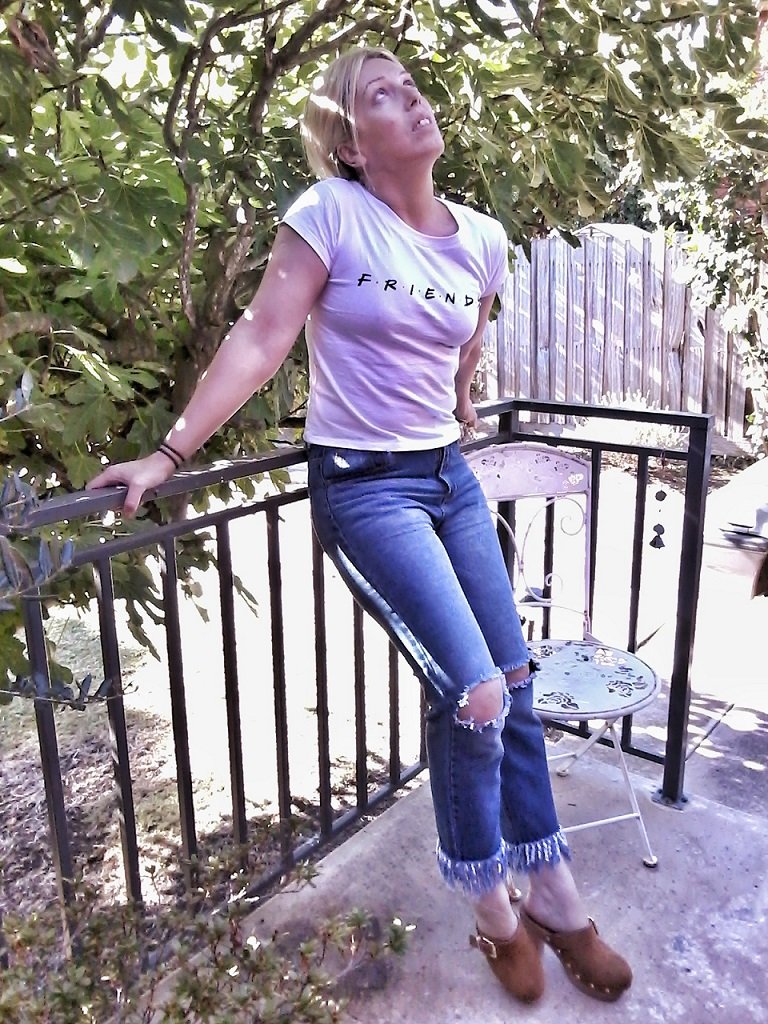 You can stay true to the trusty combination of a plain white or black tee, or wear a different colour but what about if you edged it up, going back in time to when you were a teenager, wearing your favourite celebrity or TV show on your t-shift, also known as the vintage tee?! Yes, that's right…
Does it make you less of, shall I say, 'an adult'? Hell, to the no! It makes you edgy, super cool and a fashionista, even a hip cool mum (also known as a MILF). Just own it, and rock it.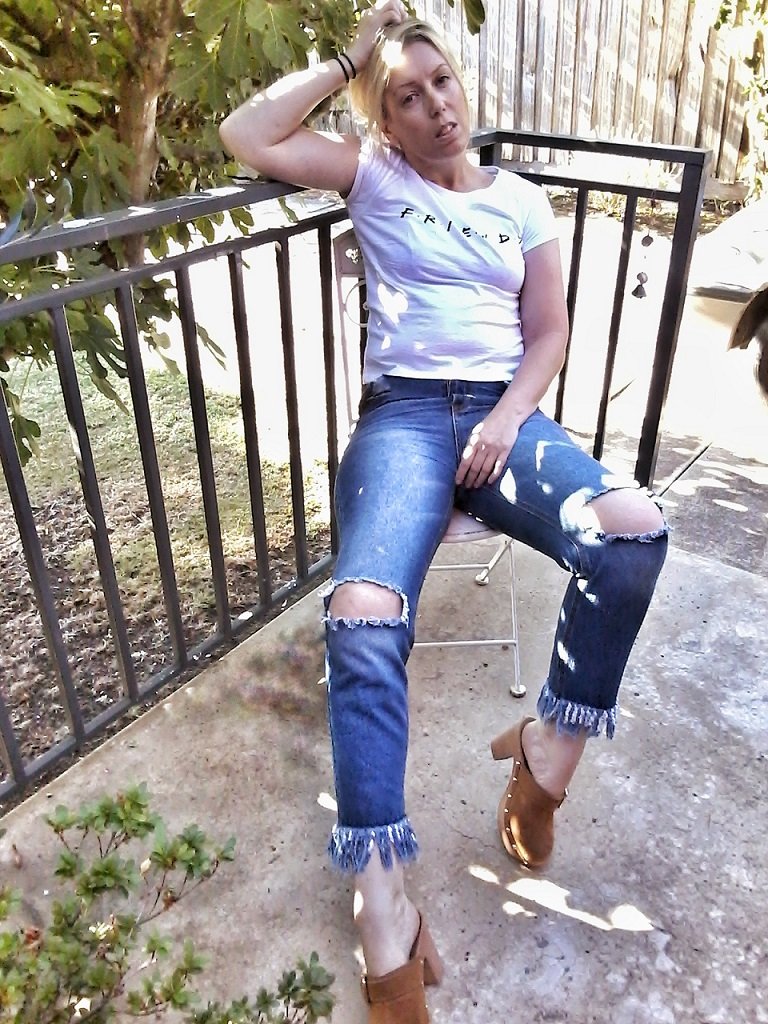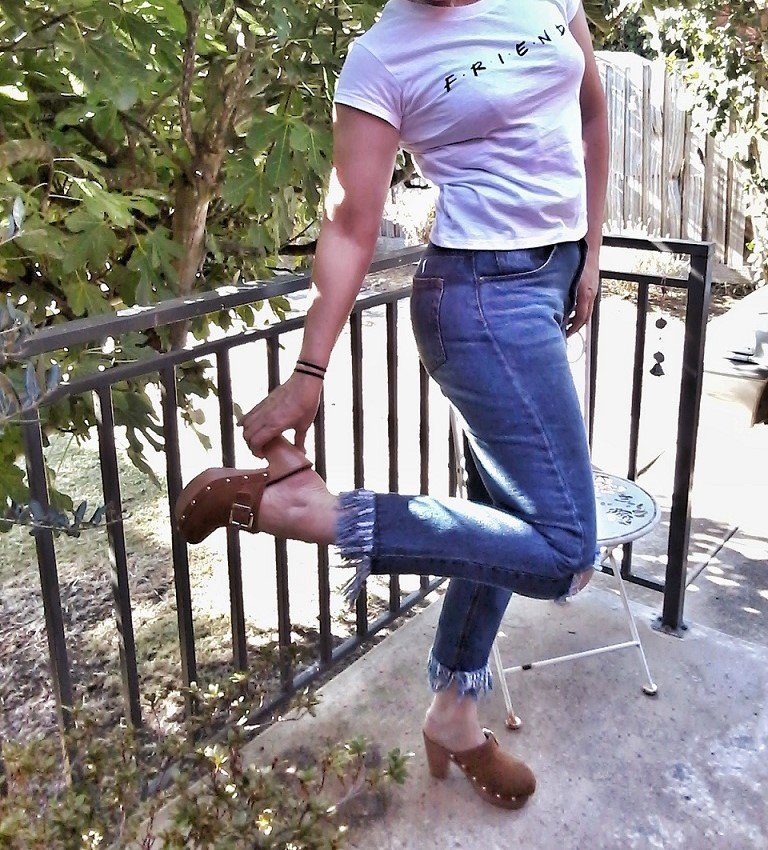 What I'm wearing: Friends t-shirt bought at Cotton-On Clothing, ripped mum jeans bought at PrettyLittleThing and clogs bought in Portugal
Vintage celebrity, and pop culture referenced t-shirts are all the rage. Actually, they really never go out of style. It is a cool, laid-back, edgy style look to incorporate & replace the everyday plain t-shirt.
Don't be afraid to change it up – step outside your (and societies dictation) comfort zone.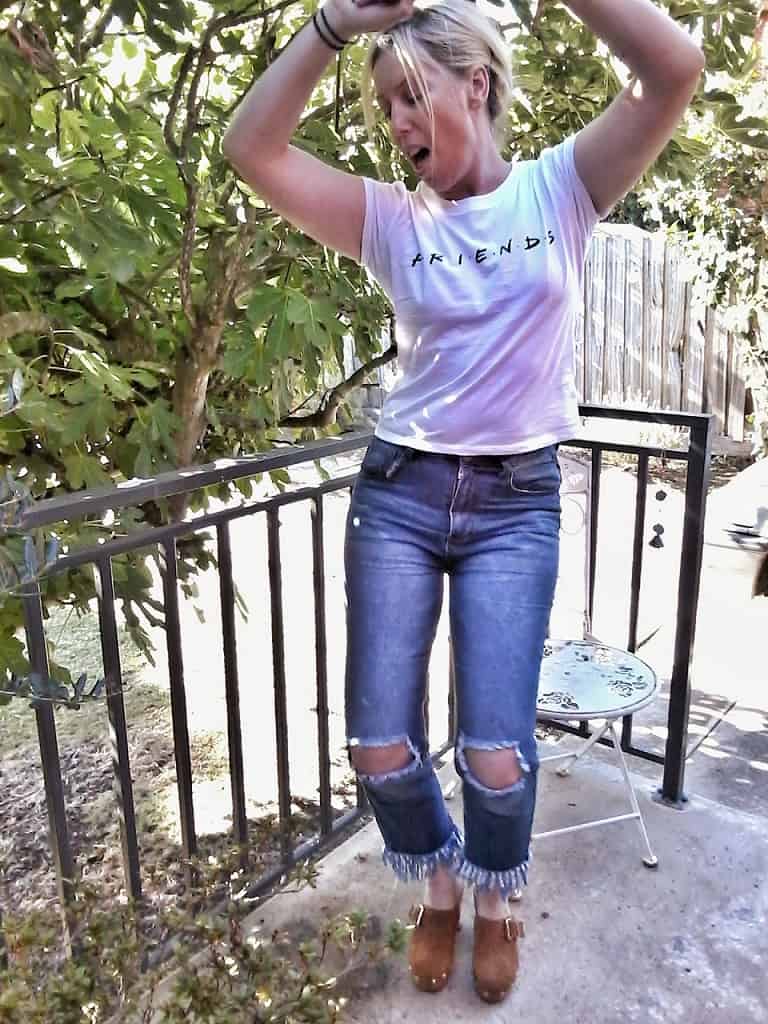 It is a look that can be used for day time outings, with jeans and sandals or wedges and for night time activities, add a vintage tee with jeans and heels and/or ankle boots, with a cool blazer.
But don't forget to add in accessories, but again depending on where you are going, what you're doing and the time of the day or night., why not add a neck scarf, stacked rings and hooped earrings, and/or fringe tassle over shoulder bag. And don't forget over sized shades, or aviators. Super chic.
Either way, this is an effortless style however which ever way you decide to wear it… whether you style it up or down. You will be rocking it!
Do you have a favourite celebrity or pop culture reference t-shirt you love to wear? What is it, and how do you like to wear it? I would love to know in the comments below xoxo