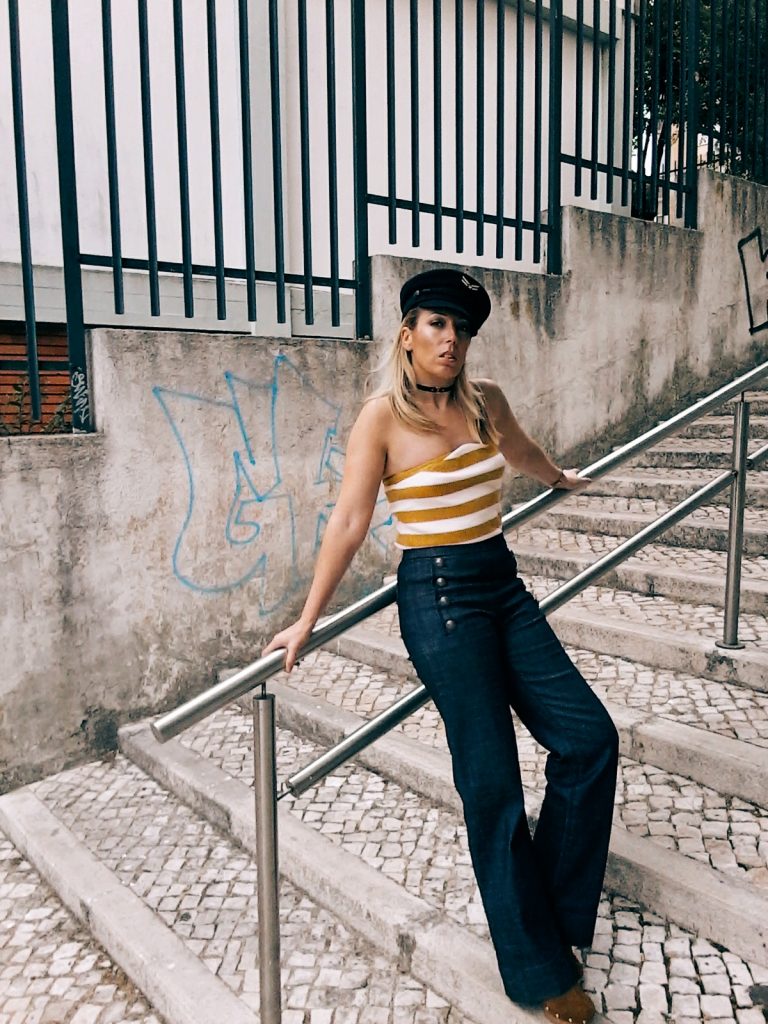 Fashion is an ever evolving way of expressing who you are and how you feel today. Remember that fashion is what you buy, and style is what you do with it.
I had heard that Tommy Hilfiger and Gigi Hadid a while ago were going to be collaborating and to be honest I didn't think too much about it (.i.e. I didn't get that excited). I knew it was to be nautical and military inspired, also that it would be a good collection because of the brilliance of Tommy Hilfiger.
However, recently I was going about my usual window shopping expedition (*cough! cough!*) at Colombo Shopping Centre in Lisbon (Portugal), and as I walked past the iconic designers store on the second level, I literally slammed on the foot brakes and stopped, right there & then!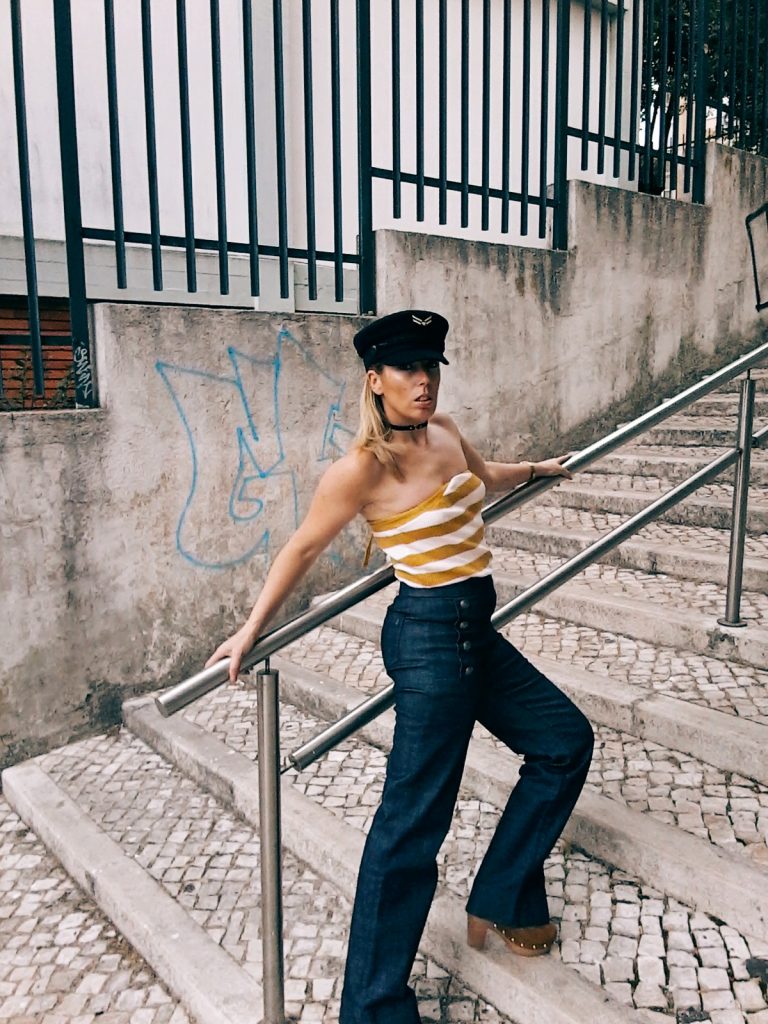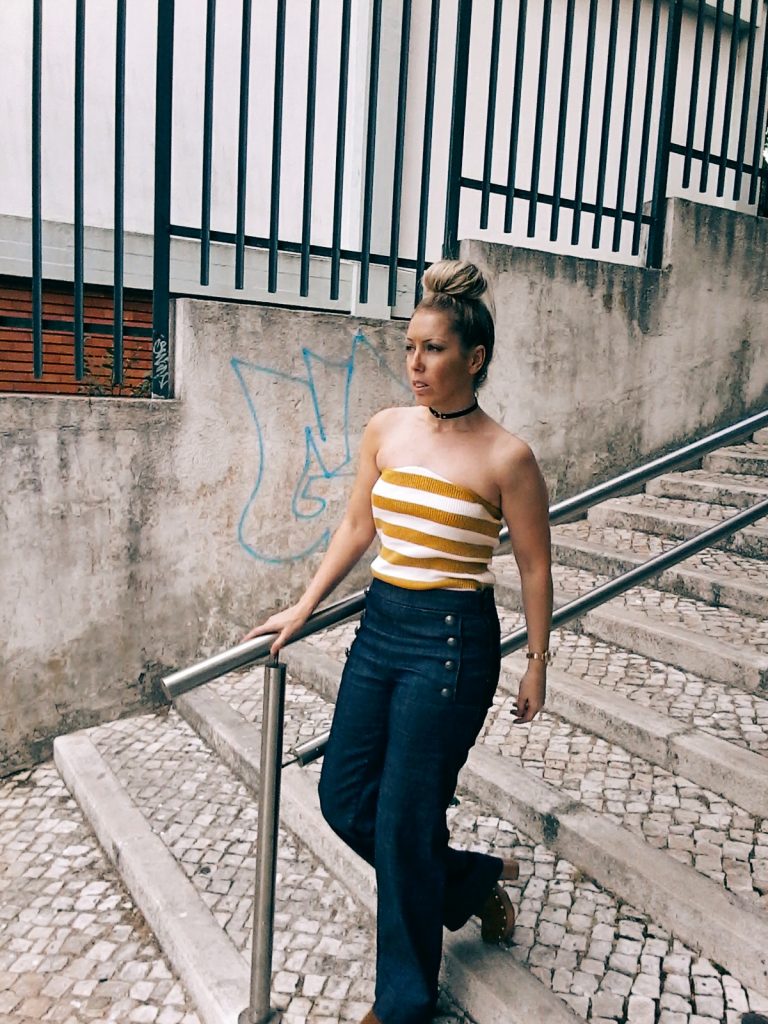 What I saw, standing from outside the store was this to die for long military coat on the mannequin, my mouth literally dropping to the floor and then to see the cropped wool jumper that seriously  then sealed the deal for me to go into the store to check it all out. Those sailor trouser pants!! There was no way that I could NOT buy these sailor trousers!
OK, yes they are expensive but my oh my they are so worth it!! They are figure hugging and really accentuate and compliment your body. They have a zipper on the left hand side and the top part of the trousers fits over waist and sucks you in, giving the hour glass curve.
The cut and style of the trousers will suit more for women/girls who have a bit of height to them to be honest, due to the length of the leg of the trousers.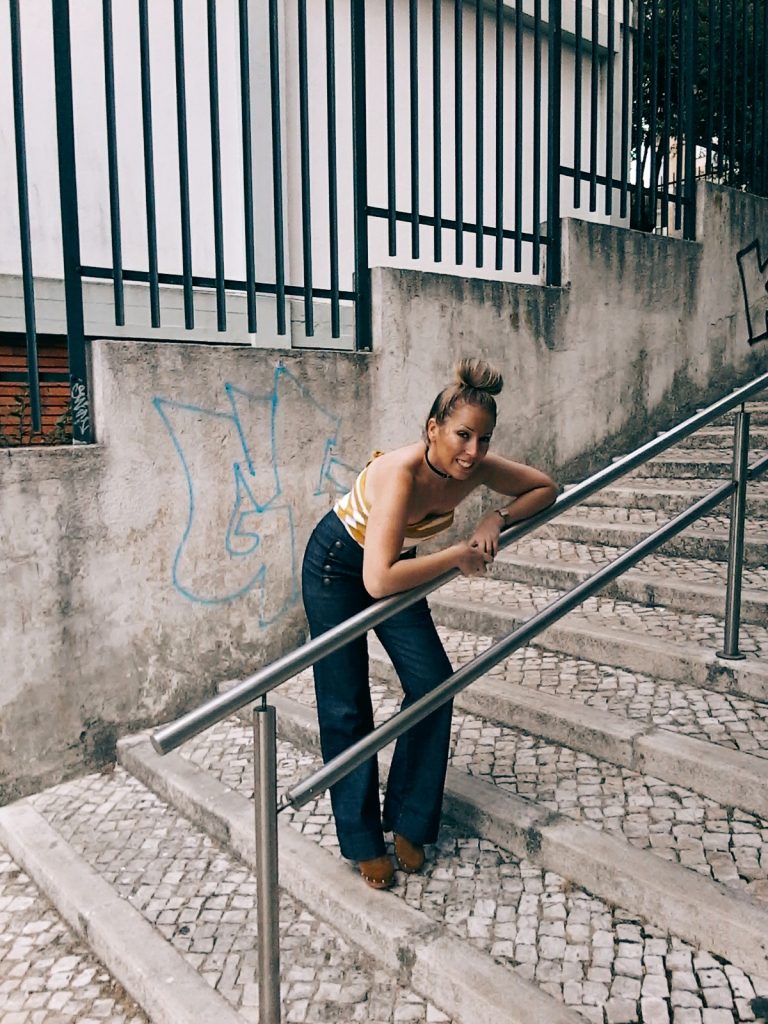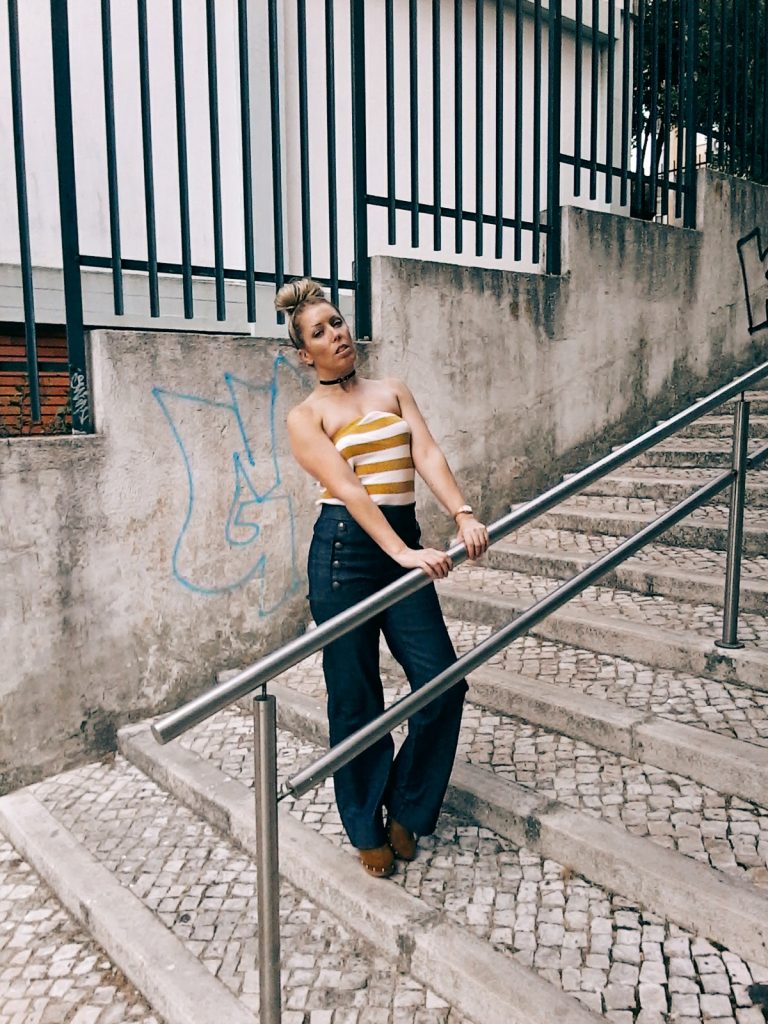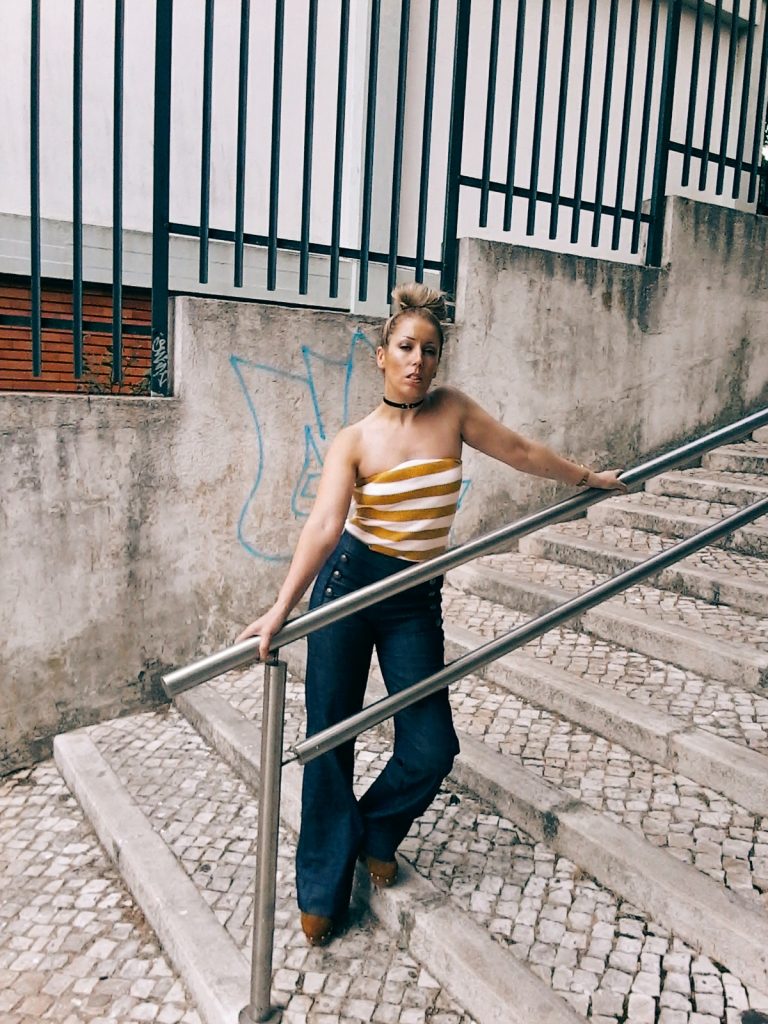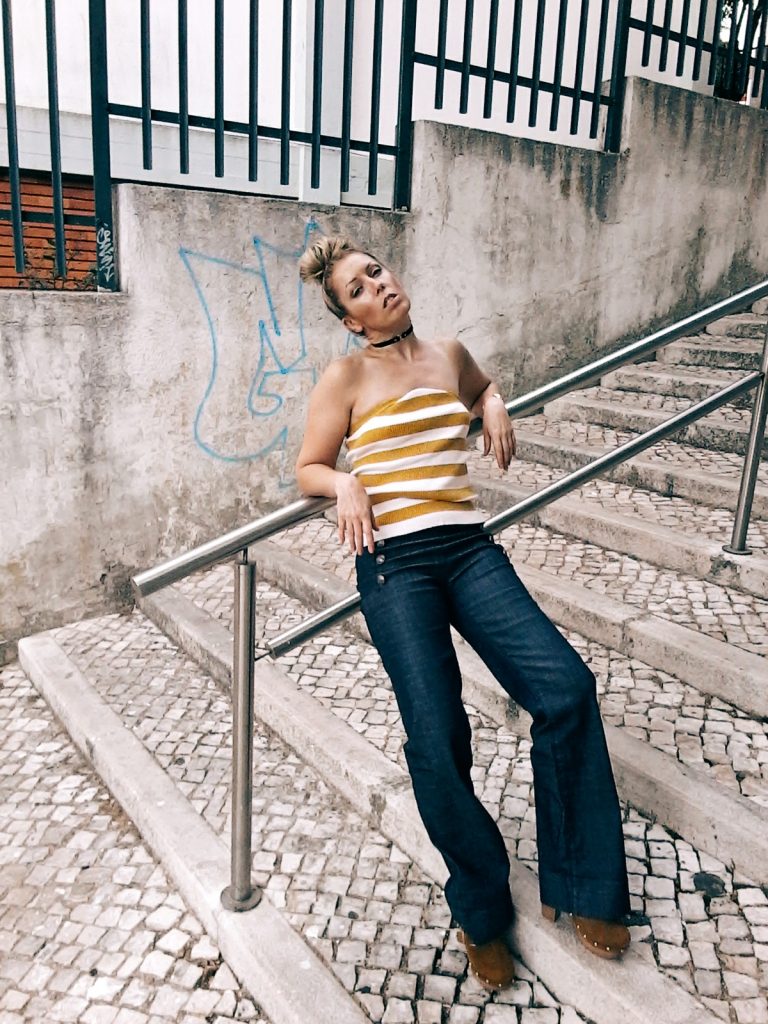 The TOMMYxGIGI collection is a combination of both the iconic designer and the supermodel's signatures style which has created a truly memorable and show stopping package even though the nautical style isn'treally that original, however the pieces are all draw-dropping gorgeous.
Most items have sold out online and there is a rumour that the pair will collaborate again for next season (YAY!!).
In this collection there are skintight pleather pants, embellished black motorcycle jackets, long navy pea-coats, striped fitted sweaters and sweater dresses, oversized cream crew sweaters and boyfriend jackets, letter shirts, oversized hoodies, satin basketball tanks and boxing shorts – are just a few of the amazing pieces.
All I know is I want each and every item in this collection – I am seriously in love.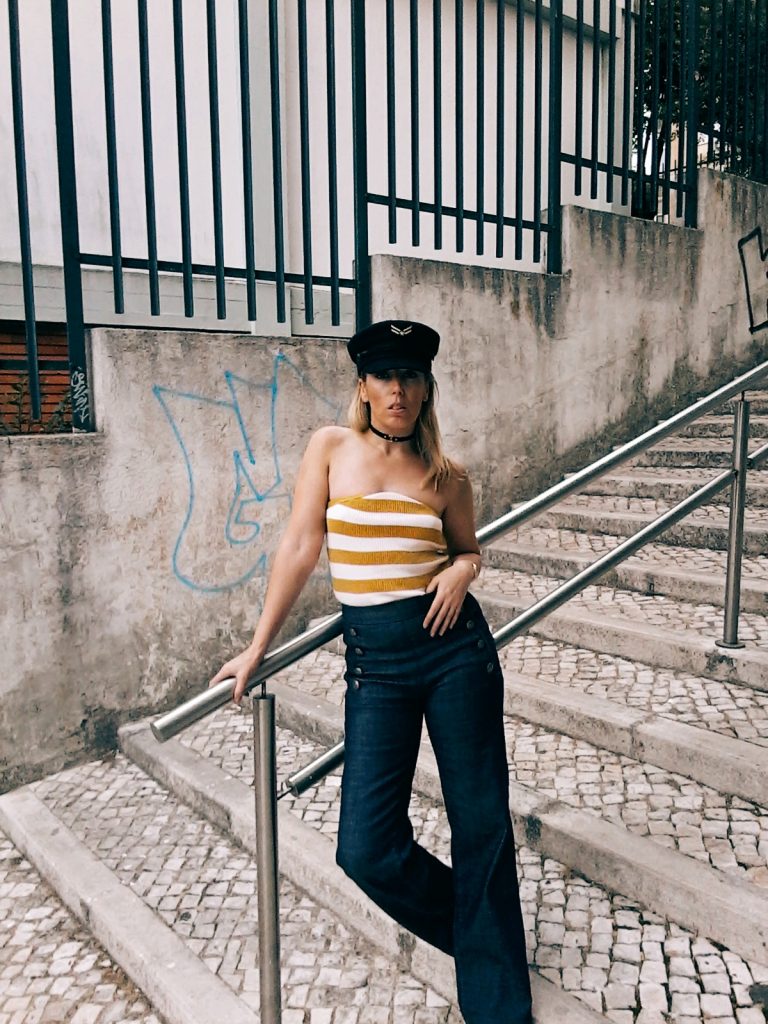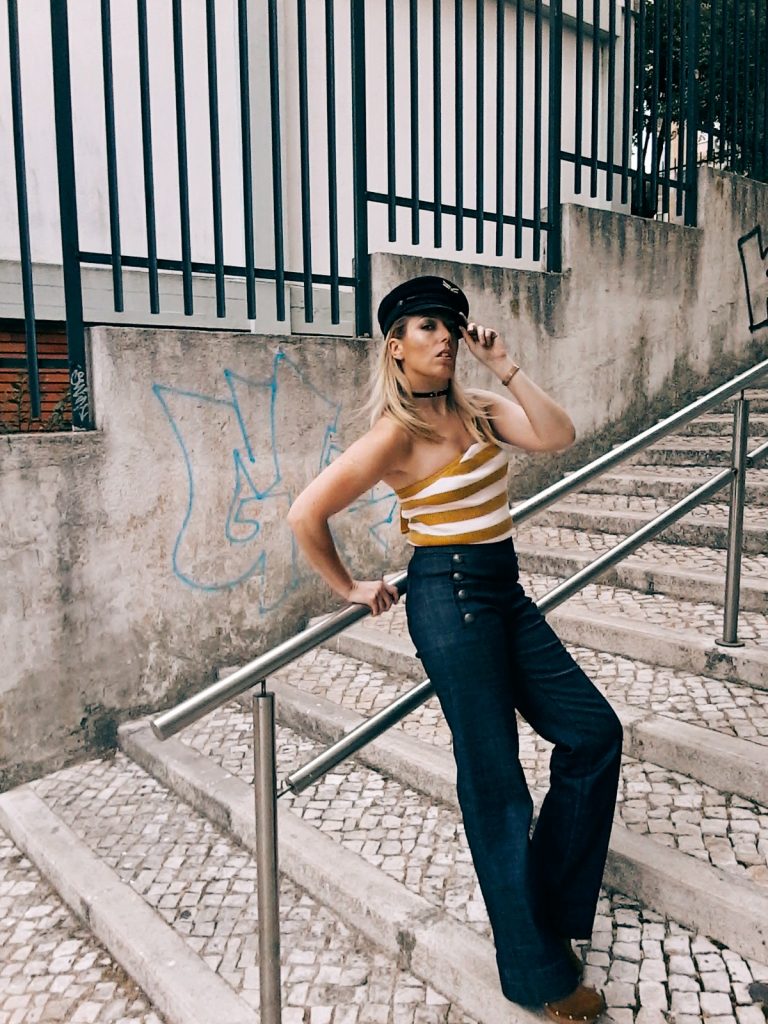 SOME TOMMYxGIGI SUGGESTIONS