Now as much as I love to get dressed up and getting my fashion trend freak on during the week, I also love to dress down off-duty style on the weekend. 
So whenever there is a sale on or if things are quite tight at home and I'm just not able to afford spending as much money as I would like to, I swear to you I am like my furbaby, Miguel (long haired chihuahua – who is the best food sniffer out!), I am able to sniff out any well hidden budget style or sale. I am a brilliant sale/budget shopper! 😉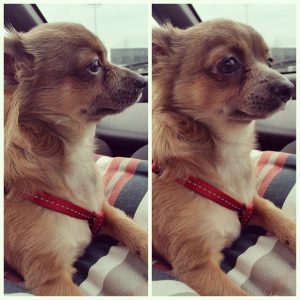 On weekends I tend to dress quite down to fit in with whatever I'm doing, whether that's grocery shopping with my mama (it's a regular mother and daughter weekly thing we do together), tackling the domestic housework or working on my blog. The main key and requirement to my weekend style is casual comfortability but still fashionable stylish.
A guaranteed look you will always find on me is luxe tracksuit pants or leggings, with a long-line cardigan (always been a big favourite of mine), jersey top and some of flats.
This week's selection I have chosen similar pieces that I have in my wardrobe and that I wear on a weekend and the most brilliant thing is that this whole outfit together will cost under $120.00!! Each item is under $25.00. How freaking brilliant is that?! #winning
Happy fabulous Friday and weekend everyone. Sending you all virtual love, Susana xoxo