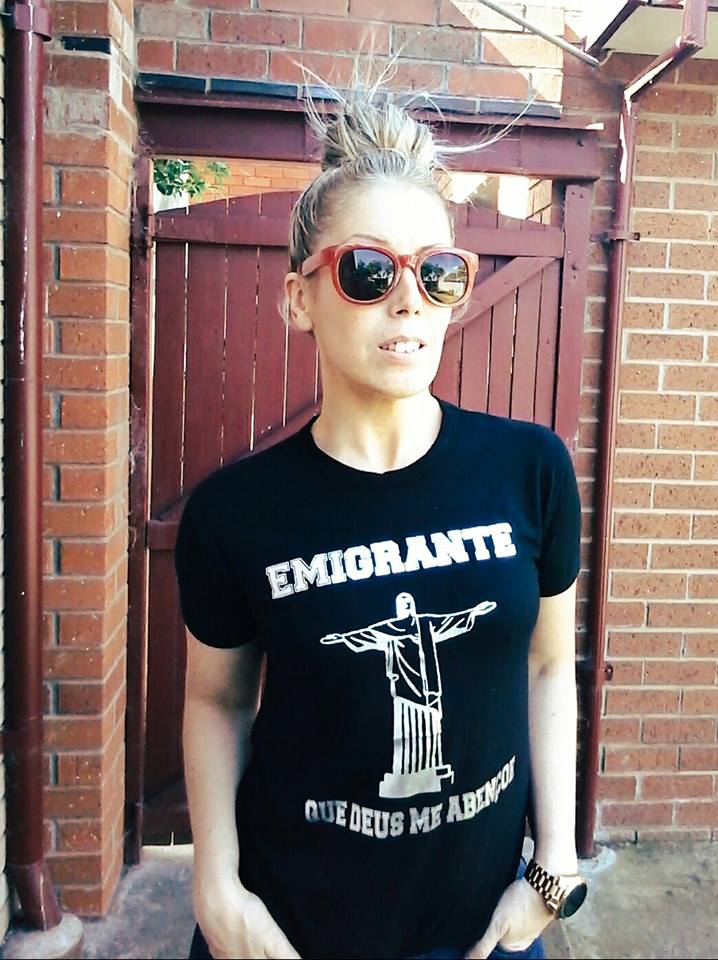 The Australian summer weather has in recent years been a funny one, not as in haha funny just strange, not knowing what it actually wants to be.
It becomes a mixture of lovely spring time like weather, with a dash of winter for a day or two thrown in, followed by unbearable, 'I need to tear off these clothes and sit in my underwear, underneath the air conditioner NOW!' horrible hot stinking weather.
Well, today's temperature is a glorious top of 25 degrees, the sun is shinning, I'm feeling fabulous and I decided it's OK to wear jeans and ankle boots.
I bought this t-shirt at a flea market on my recent holiday to Portugal. The translation: Immigrant- May God Forgive Me. It's tongue in cheek and just basically means that God forgives you for having to be an immigrant. It's a just a bit of humour, said tongue in cheek and not to be taken seriously.
Frayed Jeans have been around for a while and saw a resurgence a few months ago. There are so many versions of it and I loved these one's that I bought recently from Boohoo. They fit so well on me, make my butt look damn good (haha!) and the slight rips at the knees and frays at the end, just gives it that perfect street style look.
I finished off the look with vintage ankle boots I bought at the Salvation Army many years ago and my trusty most favourite sunglasses I bought at Mango in Portugal recently too.
Have a fabulous day everyone! xoxo