[ctt template="8″ link="a33e0″ via="no" ]"I use the negativity to fuel the transformation into a better me."[/ctt]
With a jumpsuit it's literally just putting it on and go! For me, they are stylish, have a slight edge to it (depending on the designers cut, material and style of it) and are so super comfortable.
The jumpsuit trend keeps evolving and is now incorporating the ever trendy culottes style, making it so much more versatile and easier to wear. I bought this culotte jumpsuit when I was on holidays in Portugal from Bershka and instantly fell in love with the deep olive colour of it, and the top black lace part over the bodice. It feels very modern but yet has a 70's disco vibe to it.
I know some of you might be afraid or just unsure about wearing culottes because they can seem like an overwhelming outfit to wear but seriously no matter what your height or what your body type is, there are ways to make it work. Even if you're not super tall, you can still wear this trend. Try to make sure that the length of it hits mid-calf and style it with either a pair of gorgeous heels or wedges to elongate the legs – it make your legs appear longer, therefore gives the impression your taller.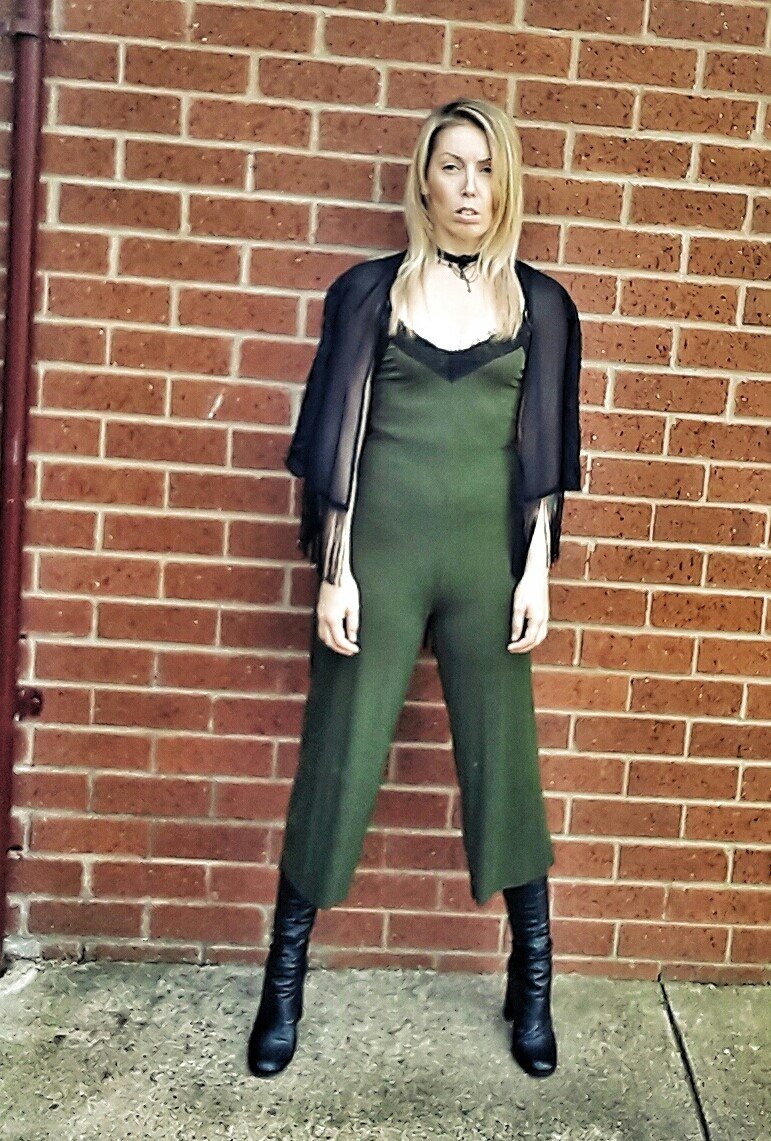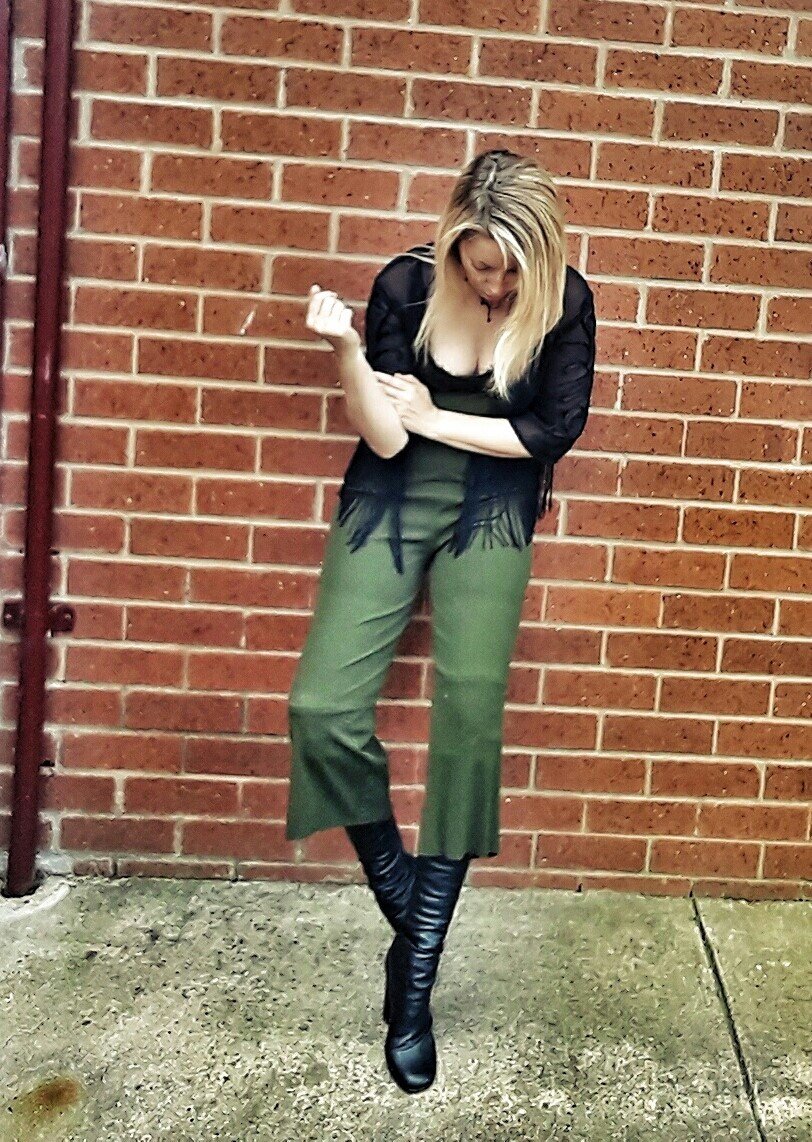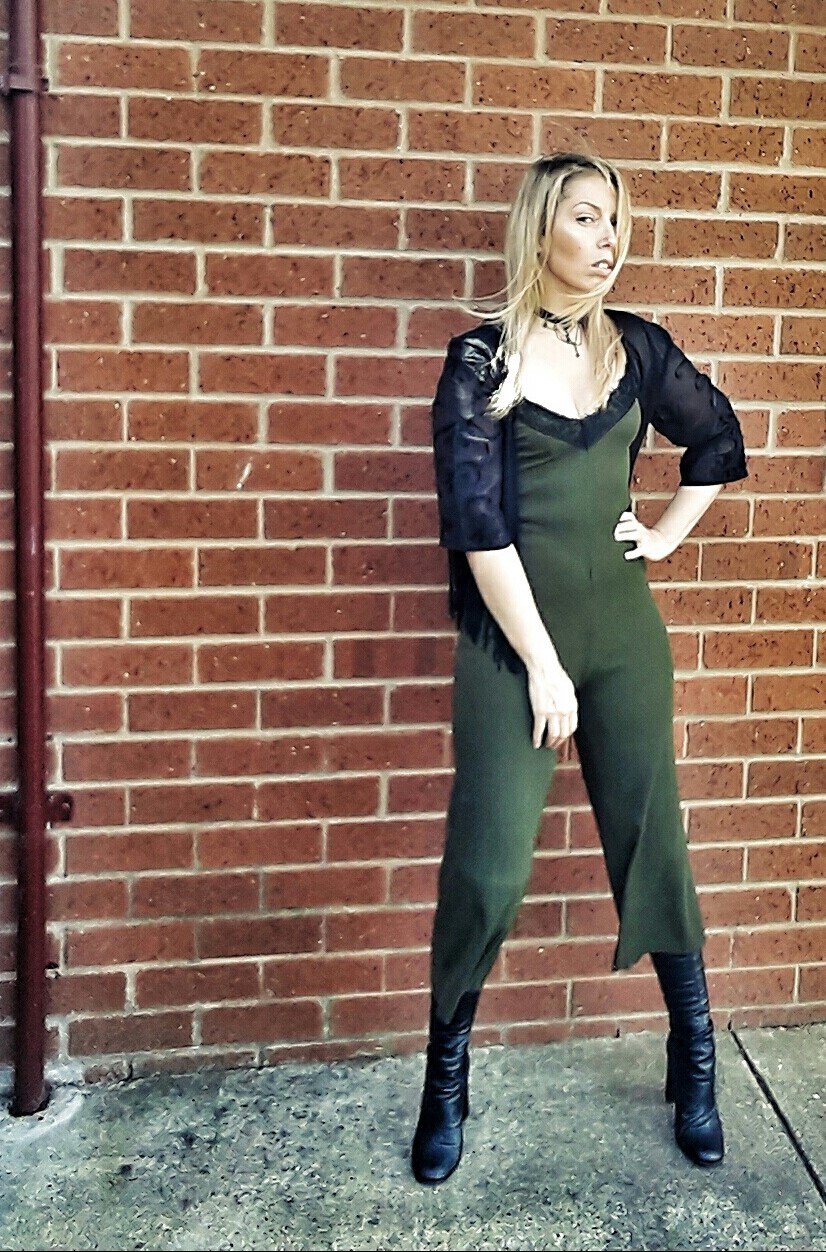 OK, its time for me to get going and head off to work (no!!!) but making sure I take with me my lavender incense and black salt in a small jar (it helps with absorbing negative energy and protecting you), as at the moment I have a negative work colleague situation happening at my office where he seems to lately be taking a-lot of pleasure and/or every opportunity to try to belittle everything that I do. My manager and other colleagues have no issue with any of my work, only HE does. I think it's because I don't do things his way (major long sigh).  Makes me feel a little frustrated and anxious around him.
Annnnnnnnyyyyyyyyyyy wayyyyyyyyyyy, have a fabulous day everyone! xoxo