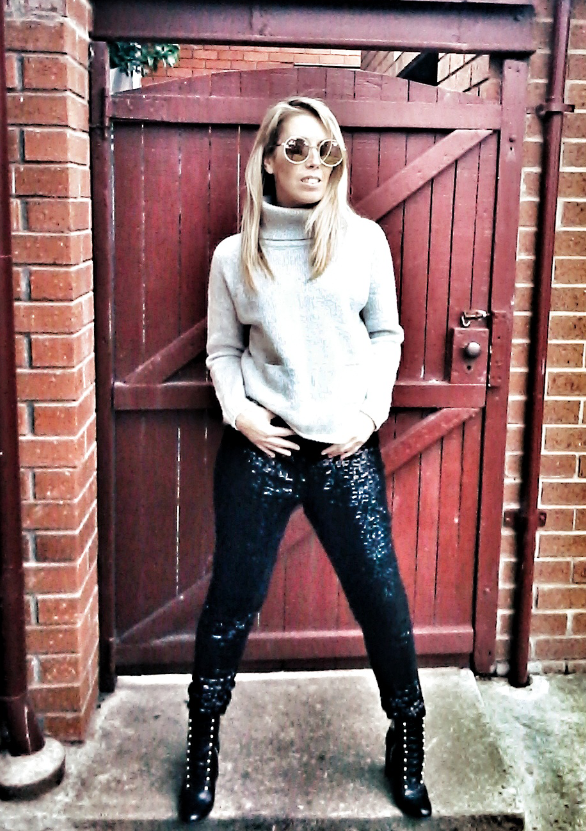 [ctt template="8″ link="JC6fz" via="no" ]She leaves a little sparkle wherever she goes[/ctt]
I was sent this front pocket jumper a while by Hipster Crew, who are an on-line store and their office is located in Melbourne (Australia). Their clothing range is boho-chic inspired and I instantly fell in love with this front pocket jumper.
In your hands, the jumper feels so soft and warm, it has a turtle neck  with the two pockets are located the front (hence the name front pocket jumper haha!) and just sits above your hips.
I feel jumpers or sweaters that sit either on or just slightly above the hips is a-lot more flattering and compliments all body shapes. A longer jumper will just drag your body down and make you look kinda frumpy and also, make you look a tad shorter than you actually are.
In case you're all wondering, why on earth is she wearing a jumper if its meant to be summer in Australia? Well my lovely familia, today is a cold day. Bah! I swear our summer here must be having some sort of PMS because it seriously 'hot n cold' – it's like that awesome Katy Perry song, "You're hot then you're cold, You're yes then you're no, You're in then you're out, You're up then you're down." Haha!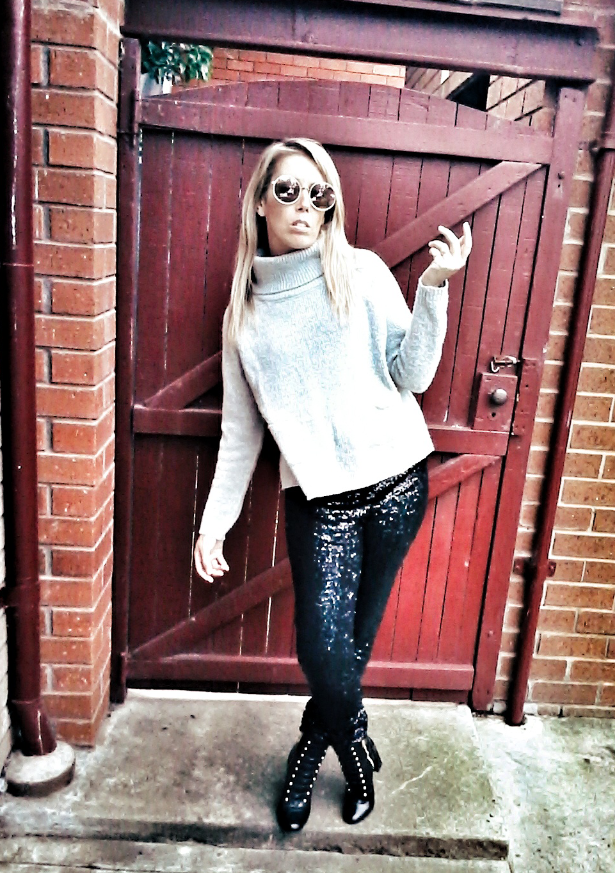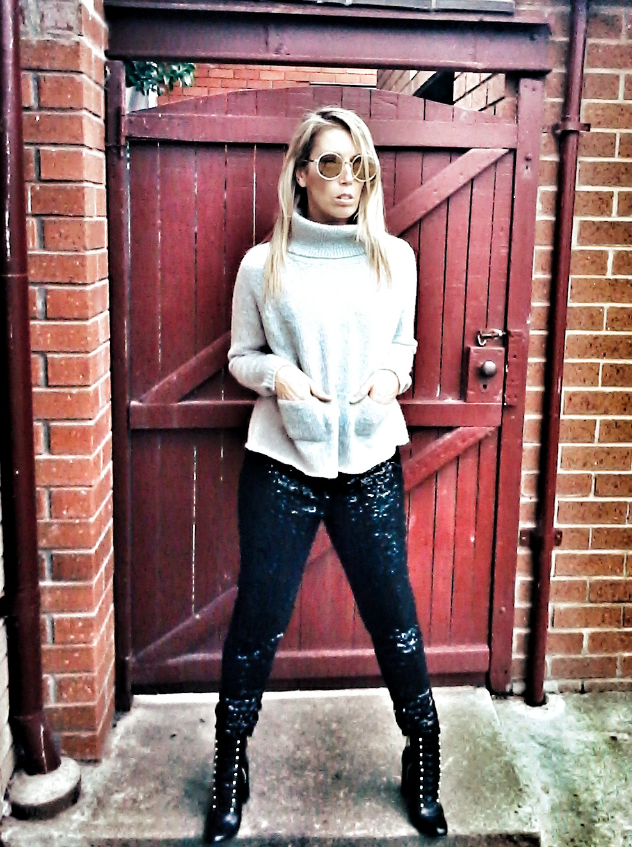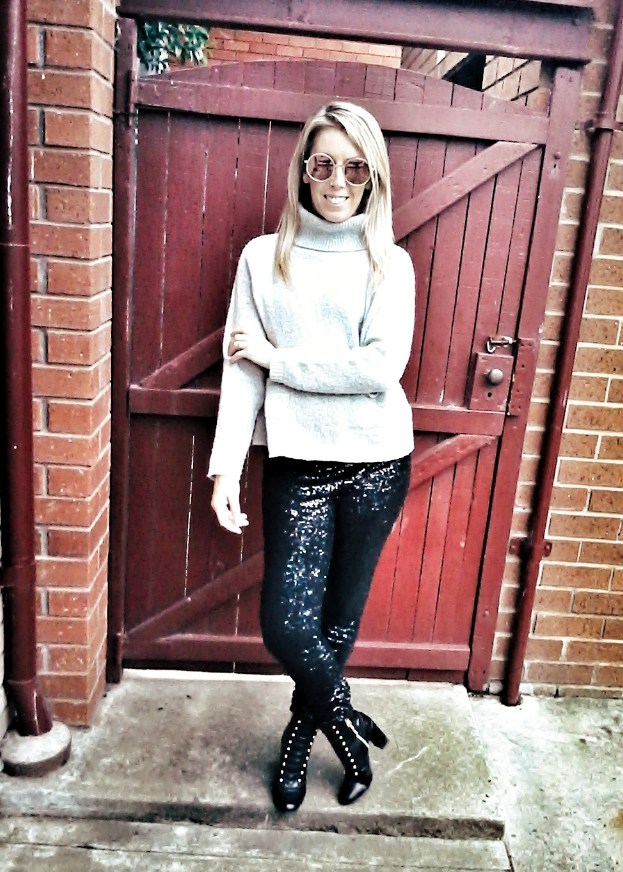 As today I'm in a bit of a 'sparkly' mood, I thought I would wear these sequin leggings I bought from H&M late last year (they only cost me $29.95!!) and tell me, who doesn't love a bit of sparkle and glitter on their outfit?! Apart from being super comfy, the only issue I have with them is that every time I walk or get up from my chair is that the sequins somehow get stuck to each other.
So imagine as I'm walking a few sequins from both legs decide to make contact and hold onto each other for dear life, making me double, triple step and almost fall over. So then I (stupidly) decide to walk for a little bit like as if I've gotten off a long horse ride, so that they don't make contact – so not attractive!
To finish off my look I added in my always ultra favourite ankle boots by Zara, along with my hippy round sunglasses to give it that extra edgy look. Well, I'm off to work now but first going to make a stop over to put some juice into Bugsy (.ie. petrol into my car, who I've named Bugsy. Why? Well he's a small red five door hatch car which my gorgeous husband bought for me a year ago from Holden Australia, beep beep!). Have a fabulous day everyone! xoxo
Photography by Mateus Barroso
This post contains an item that was provided to me for my editorial consideration in accordance with my Disclaimer policy.