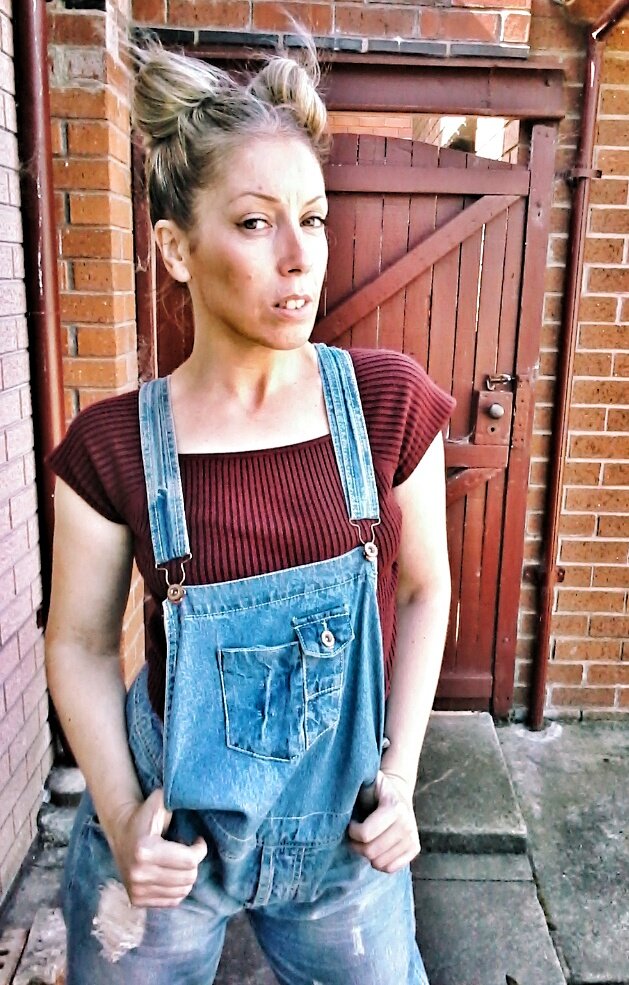 Burgunday & Denim Dungarees
Casual Office Day
I'm pretty lucky in my during the day full-time job I can wear whatever I want really, as long as it's presentable and not scruffy looking. So today, I've decided to go into the office wearing my denim dungarees.
To be honest, today I'm feeling kinda sluggish (totally my fault, I went to bed a tad later than usual, I just had to watch two reality shows that I love – Ladies of London and The Real Housewives of Cheshire) and just wanted something easy to put on, without having to put in major effort into my outfit. Quick and simple, but yet still stylish.
However I did want to funk up my outfit, so I added my absolute favourite peep-toe ankle boots by Aldo which I bought on my recent holidays to Portugal. I usually like to match my top with whatever footwear I am wearing, so hence my burgundy top!
Dungarees are so versatile to wear. You really only need to think about what sort of top and shoes, to dress it up or down and of course, some sort of jacket just in case it gets a bit chilly.
Well today, its a lovely mid twenties here in Geelong and I'm off to crab a cup of coffee from McDonalds (they make the BEST coffees ever!) before I get into work. Have a fabulous day everyone!