It is a strange question because the usual answer is "black". However, answering with one simple colour doesn't quite cover it in enough detail, and picking the right outfit to wear to a funeral can be a really difficult decision and one that seems very fought with etiquette mistakes at every turn.
If you need a quick guide on what to wear and what is a faux pas, then read on, you'll get your answer here.
Funeral Colours – Not Just Black
"What do I wear?" that's one of the most common questions that the funeral directors over at exithere.com get from the family and friend when it comes time to plan a funeral.
Tradition dictates that you should wear black, and black is still the safest colour to go with at most funerals, and in most funerals held in most faith backgrounds.
Colours worn to a funeral should generally be very subdued, now is not the time to be calling attention to yourself in a garish bright number, best stick to dark and sombre colours. If you're not related to the person for whom the funeral is being held, then colours such as dark blue, dark grey, or navy may also be appropriate.
Clothing Type
This is a difficult one. In general, clothing should be conservative. Different faiths will have different views on what they consider to be conservative or modest wear, especially for women. Still, the general rule is don't flash too much skin, and wear something a little more formal than you would normally do.
The average funeral dress code will lean more towards the formal side of things, but more on the business-formal than full own ball gown formal. This is not a black-tie event, but it is certainly a time when consideration to dress and shoes should be given.
Traditionally, men will wear a trouser suit or more traditional clothing such as a kilt for Scottish and Irish families. A suit jacket and a button-up shirt with dress trousers are appropriate for most men and boys alike. Some men may wish to wear a tie, and some may not.
For women, think business formal. If you are going to opt for a dress, go for something modest, at least down to the knees. If you're thinking of wearing trousers, make them smart business or tailored trousers, funerals are not the time for shorts and T-shirts.
You should check with the venue if there are any religious restrictions; for example, some venues may request ladies to cover their shoulders or their hair, others may be stricter. Try to abide by the religious requirements as far as possible.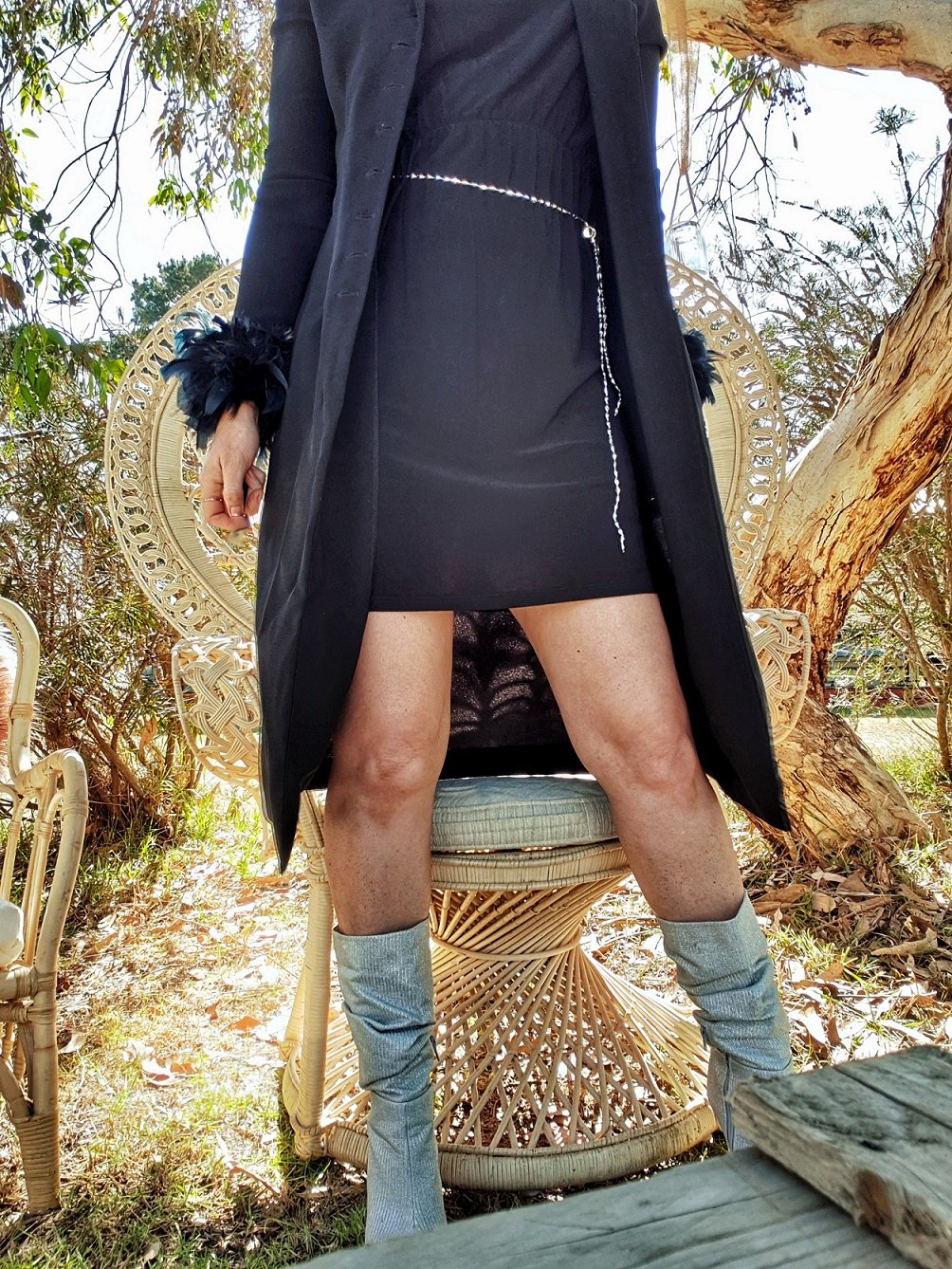 Shoes
For both men and women, comfortable shoes are a must. Comfortable but smart. You should not be falling off of sky-high heels, and neither should men be wincing in too-small loafers.
A sensible pair of black court shoes with a small heel will suffice and remember you may be doing some walking on uneven ground or gravel.